Dblchinisssssss!!!!!

Is been a while right? Like I haven't posted anything decent.
Well... here I am Introducing u to an awesome daughter range from Mama Shiseido :

Aqua Label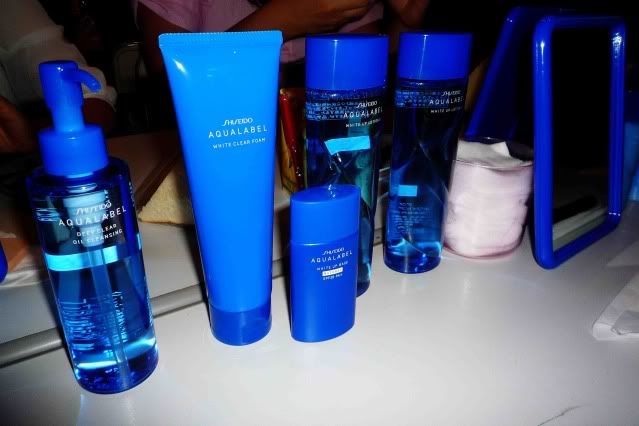 And the Freee Sandwich and Drink



We are trying out the White range (blue bottle shown above).
This is highly raved by Taiwanese beauty show like 女人我最大.

And y is that so?
Ok lets check out the slides
The below statement is excatly what they usually talk about money being root of evil.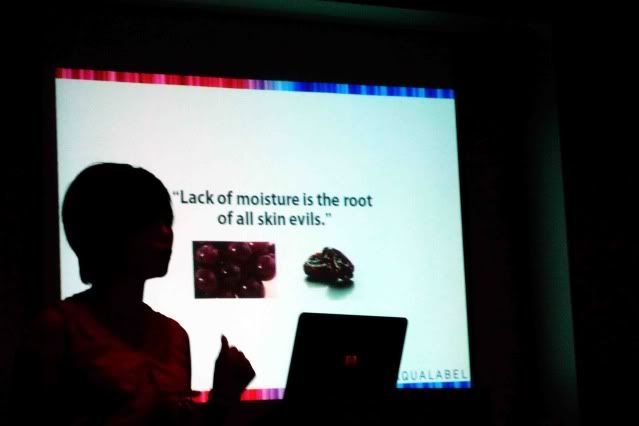 The Skin is not spared either!
If u hv wrinkly skin, Is the evil lack of moisture that is doing u bad!


The worse to worse case basis of a dehydration skin


IS FUCKING UGLY CAN!
I never Want my skin to b like that.
So as I speak type, I'm pouring the whole bottle of moisturizer onto my face.


Seriously what is the Solution to Dry skin from aqualabel?


IT is definitely bought to u by Triple S



To sink the moisturizing ingredients into ur skin
And saturate it within the 2nd layer, so as to seal it and ur skin is always lock with moisture.


First We were told to remove our makeup.
So I wiped off the red lipstick I wore to this event. Pics here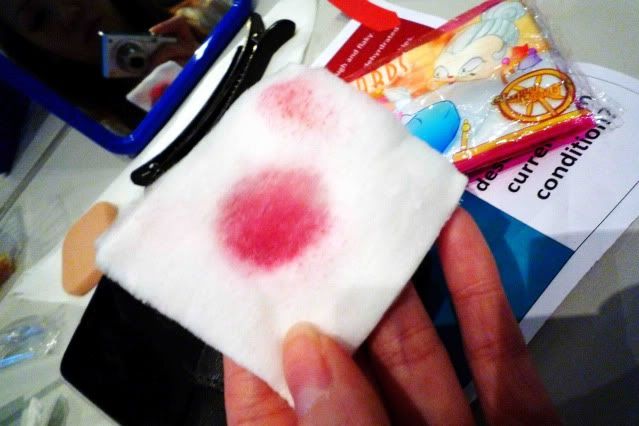 I have to say the makeup remover is a wee bit oily.
I dun enjoy it too much but then it does its job.


Actioning to remove our makeup.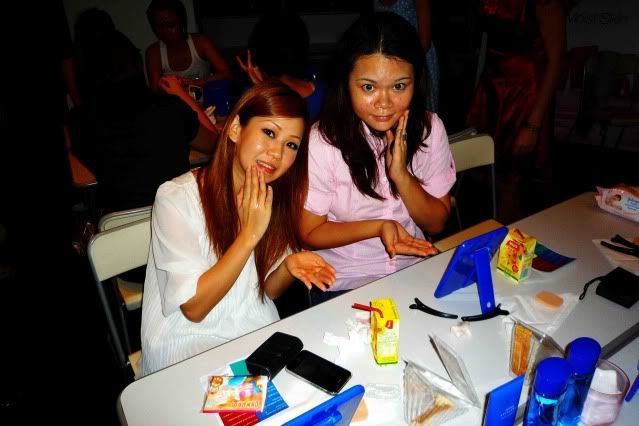 I only removed the bottom half.
Wanted to keep my eyes chio.


Time for camwhoring!


Since I Only remove 1/2 my makeup, I shall masked 1/2 my face! HAHA


Moist charge mask is not too bad!
Keeps my skin supple and it absorbs really quick~


Check out the other girls that are using the mask.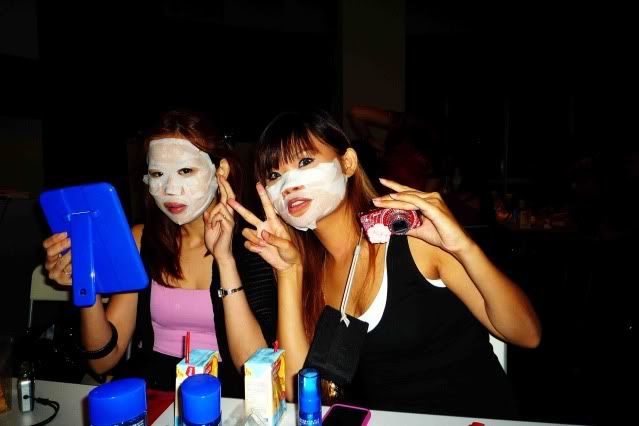 How to massage ur face after using the mask.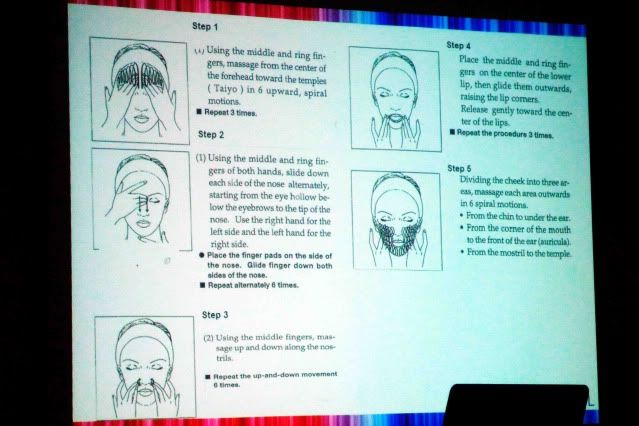 It works for all forms of mask, a good method to get the hydration into ur skin.


slapping some moisturizer into my skin


Dun judge me, dun judge me! The bottom 1/2 is without makeup!



Mad love with their sun block!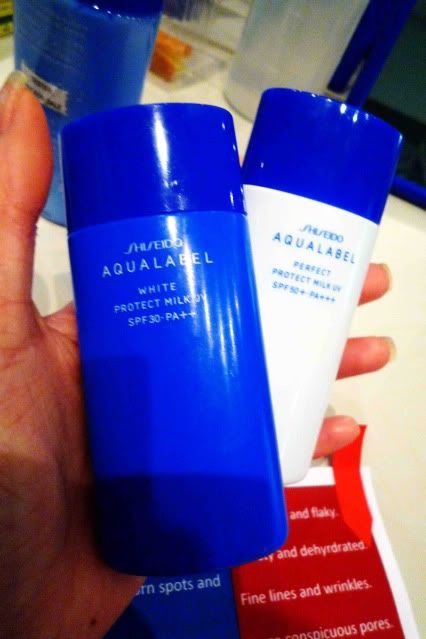 the oiliness is sized down to the minimum!


Well... I haven't try this on a daily basis but I hope the coverage against the sun is equally as good too! Coz the texture is really nice.


Dun judge me, dun judge me! The bottom 1/2 is without makeup!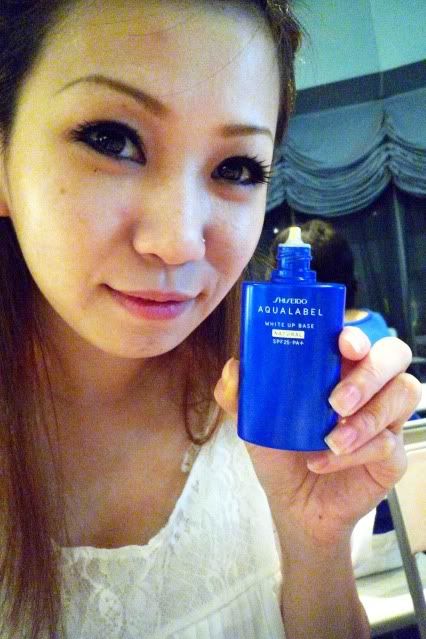 OK , now u can JUDGE me! I topped up the bottom 1/2 with foundation.
A shot with Tiphanie!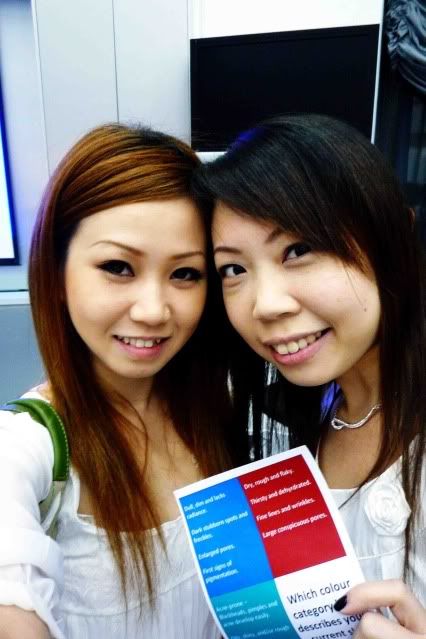 Of course! How can a workshop b without FREEBIES!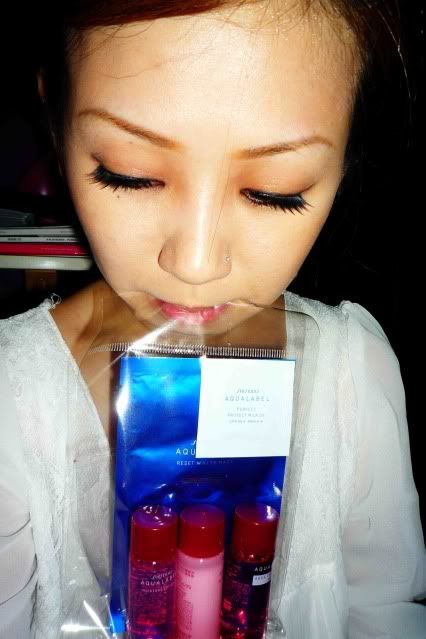 I'm got the Pink range
Uber moisturizing for draining skin like mine!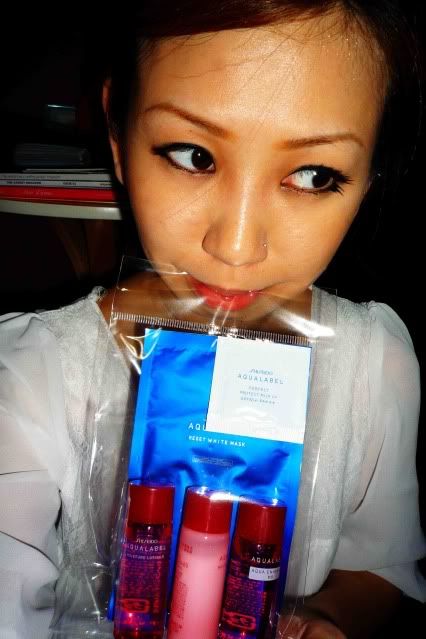 Yummy!



Toodles dblchinis~!