Hiya dblchinis~!
Late late late post! But not to worry, I'll b up and about again Coz WORLDCUP is offically over!!!
Back to makeup:
Stage has awesome cosmetics, especially their lippies.
U should totally check out this colour:
Paparazzi Pink
Look how hot it does on ur lips?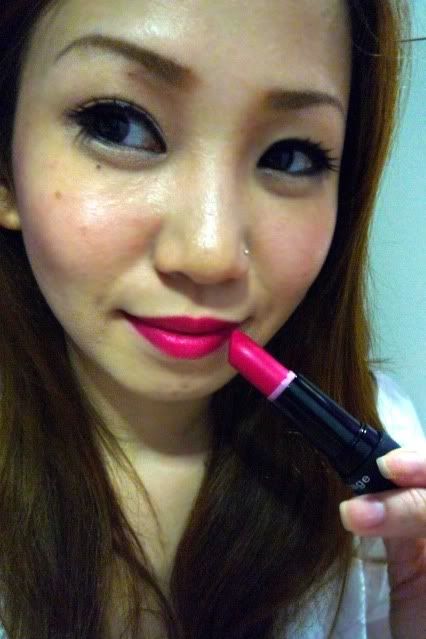 At first I felt a little awkward wearing such shade because I'm really fair but not to the extend of a Caucasian ivory.
I'm really skeptical about bringing out reds and pinks but somehow or rather, my frds assure me is ok to wear it out. People just need time to get use to it.
The colour is totally matt and it kinda stain ur lips quite a bit. I guess reds and hot pinks usually leaves a deeper pigment than other colours.
I'm loving this clr so much I think u pink lovers should totally get it!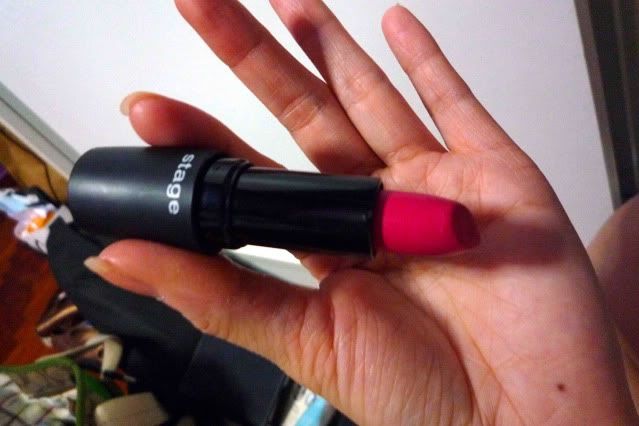 Is a mixed of hot fusion hues. But be sure to use a makeup remover to get rid of the stains thoroughly!
Next:
Hot deep red by Shiseido.
I'm totally in love with this clr (*I put up the clr code when I get home today)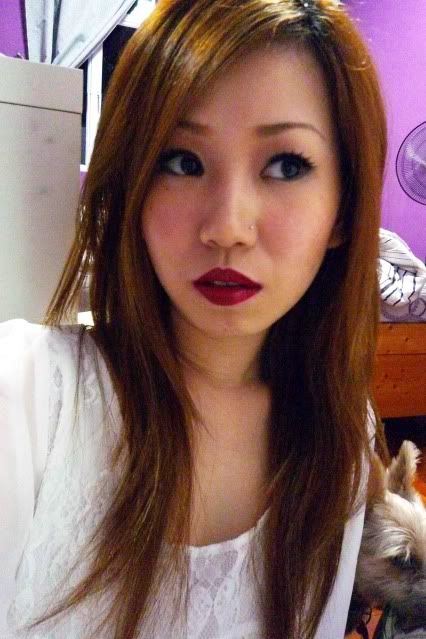 When I wore this to the Shiseido Aqualabel event (Which I'll b posting up entry soon) I suppose I got some stunning response. Some gave me the 'I'm wearing too loud bitch' look, some just showered me with praises.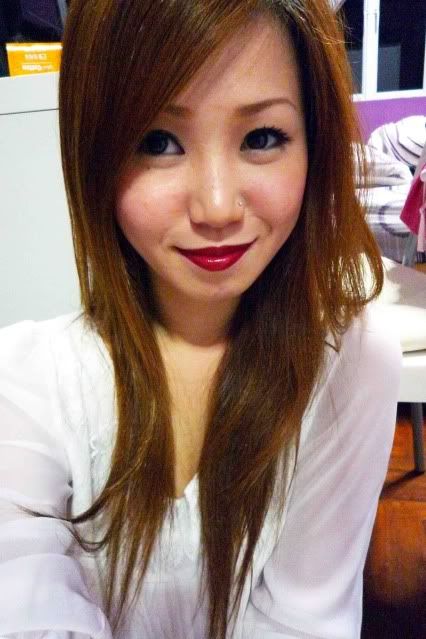 Well... Actually up till this point, I'm still affirmatively unsure whether m I able to carry off hot lips.
What do u think dblchinis?
Sometimes Ms Camwhore City© a good guide in life too.
Toodles~!