Pink is sucha awesome clr eh?
I'm not Major about pink but it is definitely a clr that doesn't leaves me life.
The moment that I'm born, pink already signifies my gender.
So....
lemme succumb to this Evil kind sweet gradient family.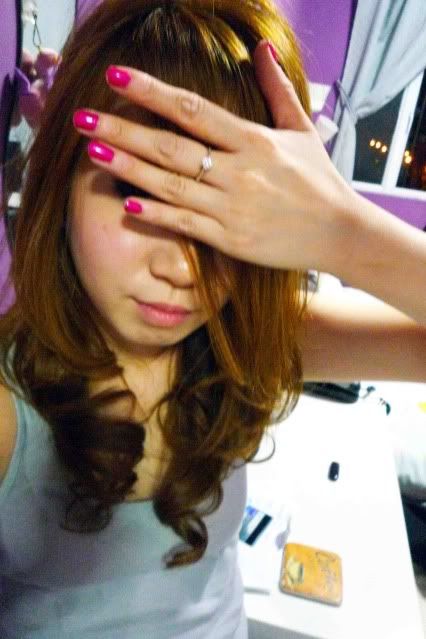 Don't look at me, don't look at meeeeee!!!!
Wheee~ What a hot nice shade can!
Having the same effect as suede (
click here
), this turns matte when is applied to your nails.
HOWEVER, matte didn't show up very nice coz of utterly fugly fingers
SO...
I wore a top coat over & it looks so so much better than before!
Pardon the chips on my forefinger, matte effect doesn't last very long with disturbance of top coats.
Opi always manages to come up with Quirky names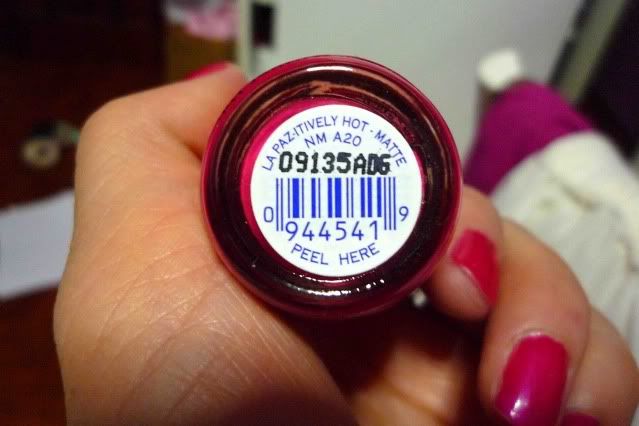 Tip:
I would definitely pair this colour with short nails again!
Try not to wear it with long nails unless u have a pair of nice hands & 10 pretty fingers, I look like a thousand year old spirit when I wear this mad hot colour on with long nails.
So keep it safe, matte those short nails pink.
Last but not least, a kawaii cutesy pose for your interest!
as my bf always says, act jap.
Toodles~!