Hada Labo...



Hmmm... dblchinis, u might b thinking is haba labo like a magic word or something???

Indeed! IT is a catchy MAGIC WORD!
A savior to prune skin!

& they invited me to their PRIVATE PART launch PREVIEW!



Lets take a peek at the products stand
Little about Hada Labo:
The best Selling Face Lotion in JAPAN
A bottle is sold every 4 seconds in JAPAN

It is equipped with SHA, SUPER Hyaluronic Acid that keeps your face feeling moist n supple
Hada Labo, a brand under Rohto-Mentholatum group

is HIGHLY Raved in korea, Hong Kong, Taiwan, China & Malaysia

&

.
.
.
.
.
.
.
.
.
.
.
.

IS FINALLY IN SINGAPORE!

Weeeeeeeeeeee~
Lets check out the key products range.
"Whitening"
One of the Magic word happening for the lasses out there.
With pigmentation striking us like plague, seriously who doesn't needs a lend of fairer, more vibrant skin tone?
Common lets check out how truly awesome these SUPER Hyaluronic Acid works
See these uber cute emoticons?
The ones on the left are common Hyaluronic Acid, one of them is doing a hip hop mad cow dance. I guess the reason is because they are not receiving too much of moisture & are feeling a little cranky.
The ones on the right carrying a pair of droplets also smiling like a mad cow. BUT I can see they are happy with moisture hovering over them and they are the...
SU-PER, PER PER Per, per *echo* Hyaluronic Acid
(wah drama can! lol~)
Next let us hop on to this pair of products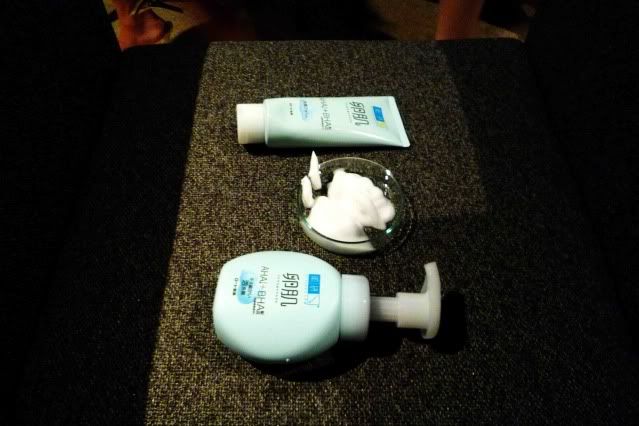 the foam-like exfoliating face wash.
N it works like this
Ok I dunno what it means except the word 'horny'
But whatever it means, the product locks in water beneath the layers of your skin, that's truly enough fer me n u to understand
&
More water means less wrinkles.
Kays.... lets hip hop~
Check out Hada labo's awesome technician doing a experiment on viscosity of the product.
And the hada labo girls doing a demo on e correct way in prepping your faces using haba labo products~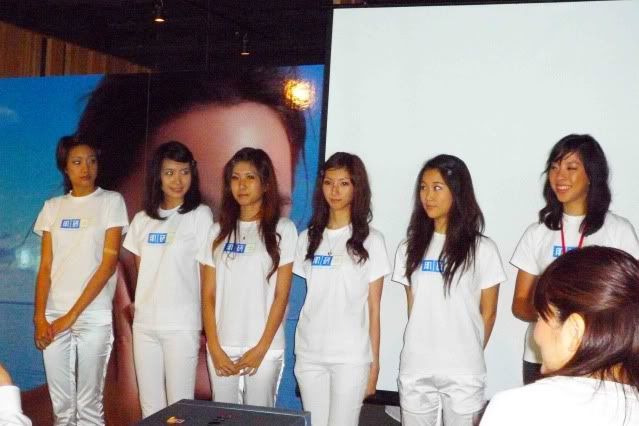 Lets check out the cutesy demo!
Very innovative right?
But not everyone is happy with the idea...
I diligently did the same steps at home & my bf nearly wanted to admit me to the asylum
Wah sey.... lucky I showed him this video.
BTW...
I didn't forget to camwhore massive with the fellow bloggers.
The lovely
quentria
Shes sucha jap fanatic~!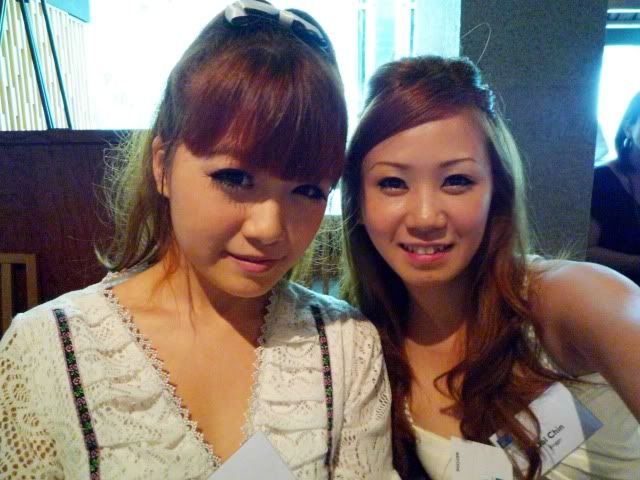 U know is time for sushi time when.....
Edamame is served with SOY SAUCE!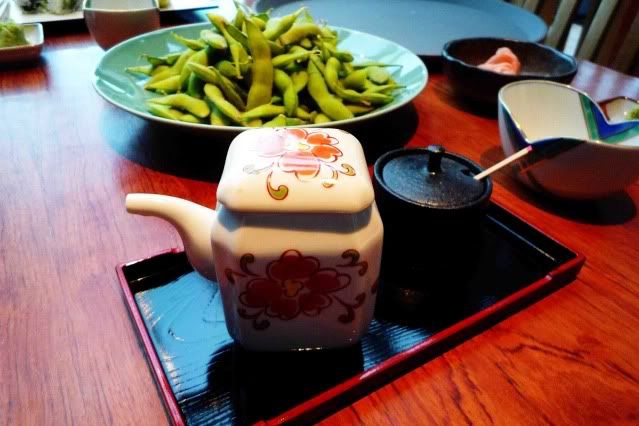 Sushilcious!

They also serve such wholesome ice-creams!
Too bad, I gave to someone my share Coz I had massive diarrhea that day.






Chan chan & ..... (shucks I forgot her name! come stab me)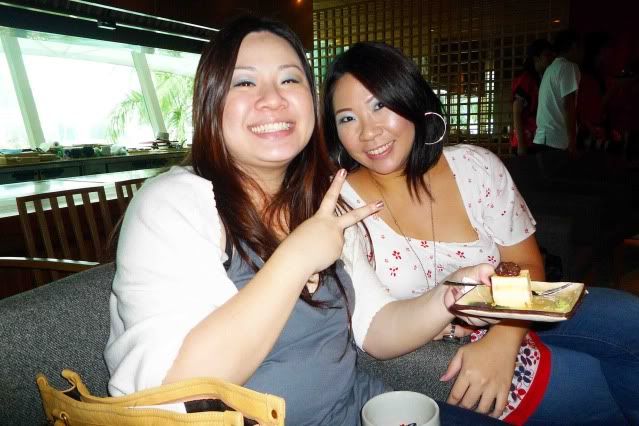 With Chan Chan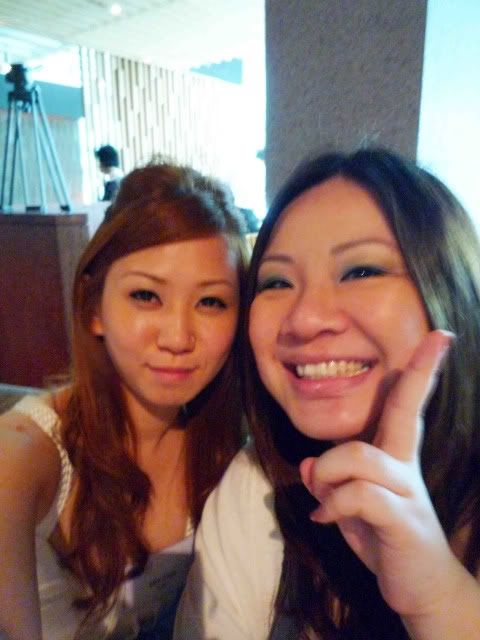 I dunno y but my makeup was terrible that day.
I think the turbulence in my tummy had pass on to my hands until I drew those eyeliners shaky.



The theme was fixed 'White' so I came in my whitest dress.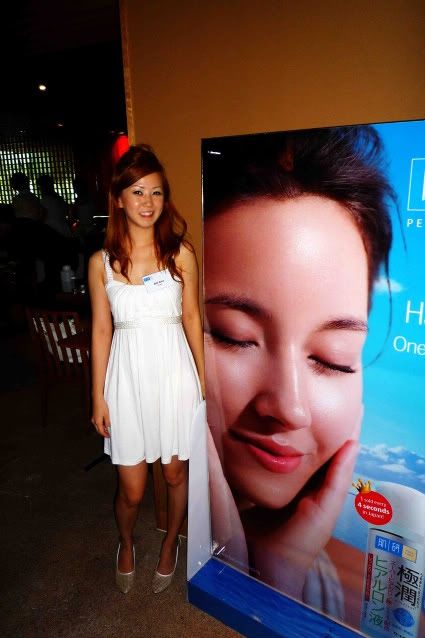 Perfect and simple (HADA LABO's commitment) means
no unnecessary additives & retaining to the purest and most effective essential ingredients:
Super Hyaluronic Acid



Another range of their products, the whitening range.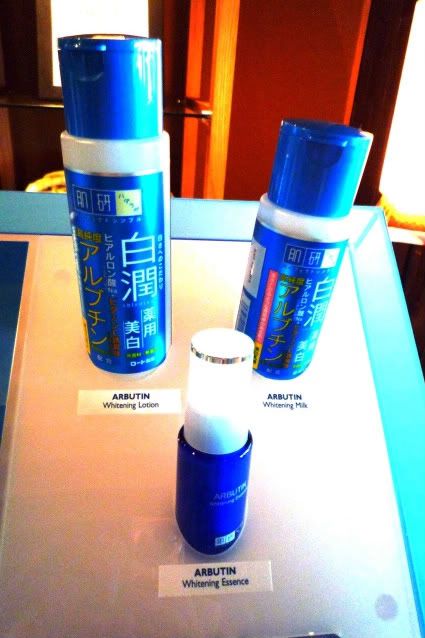 How do you wan your skin to b done Sir/mdm?
Is it Fair, medium fair, or white?



Okok... lets ditch those event images, now is time for....................



camwhore City©


100 secs of fame!!!



HADA LABO
Purrrrfect and simple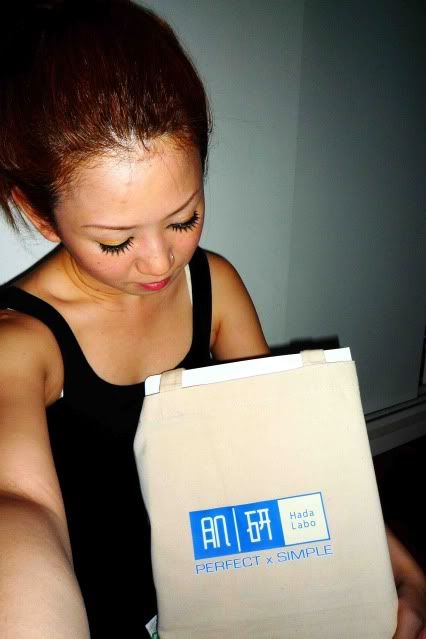 DBLCHIN
Complicated & camwhorers.





Dblchin VS Hada Labo

Hada labo'
1 drop locks up the ocean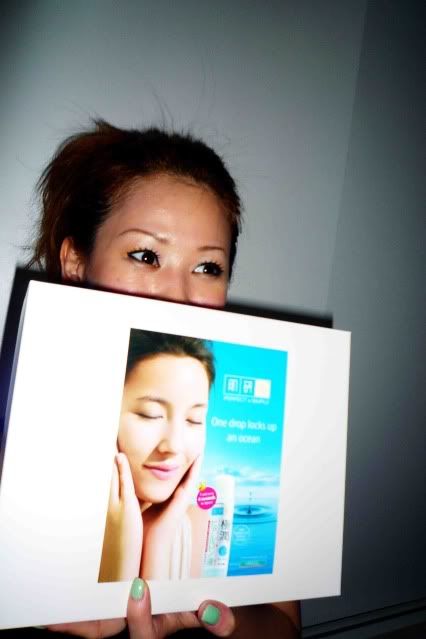 Dblchin
1 drop (of saliva) scares all men away.

*someone nudging & whispering* "way quick ley freebie soh, open up the package"
Kay lets open
.
.
.
.
.
.
.
.
.
RETAIL SIZE Freebies!
Seriously, heaven is so kind to me.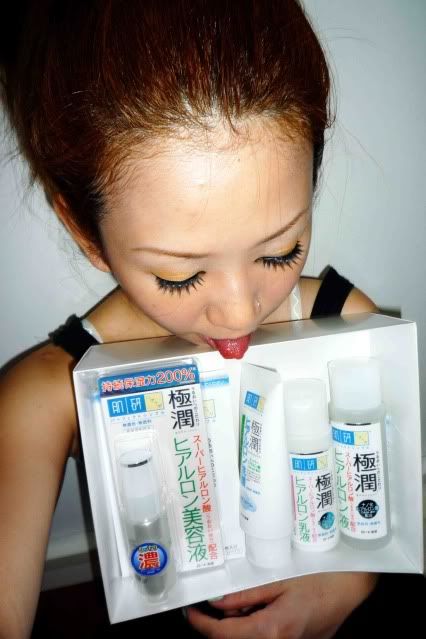 Trying to drip something, but no water come out of my tongue.
Last but not least, check out the full size product I'm given:
The Cleanser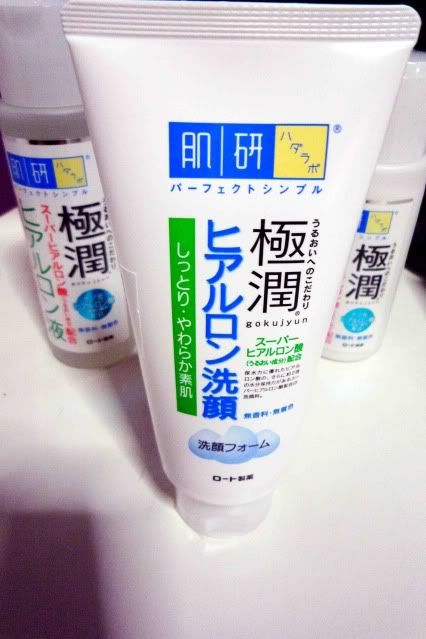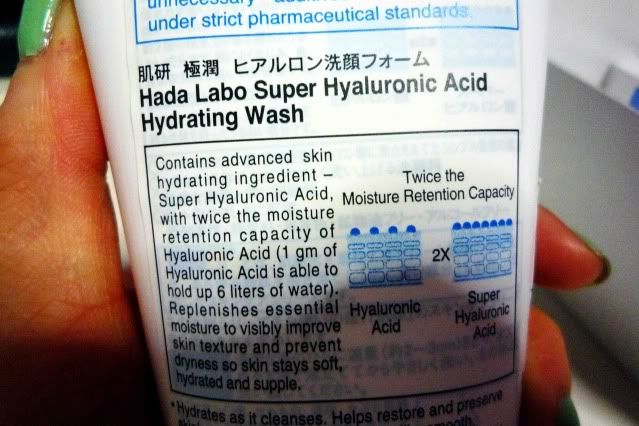 The lotion/toner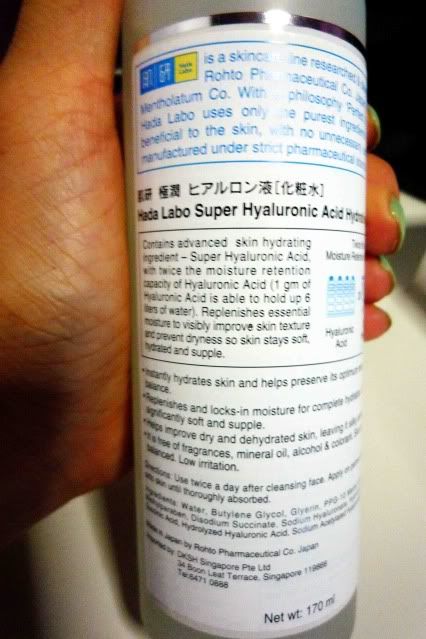 The moisturser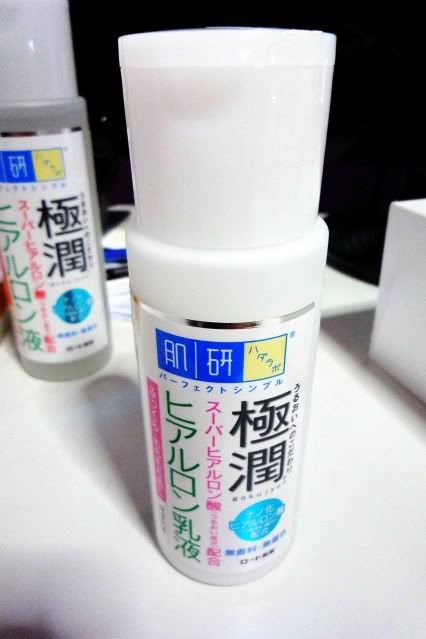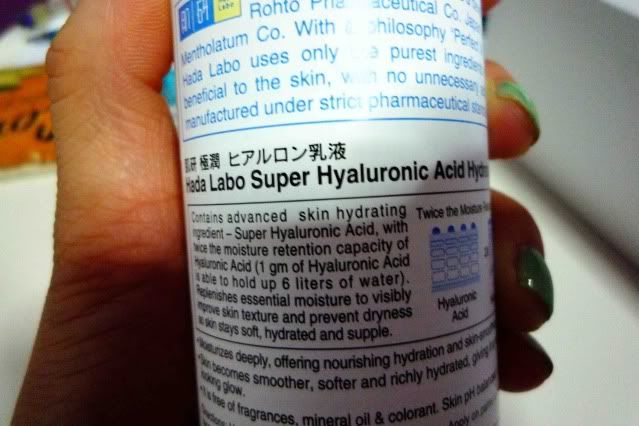 The essence/serum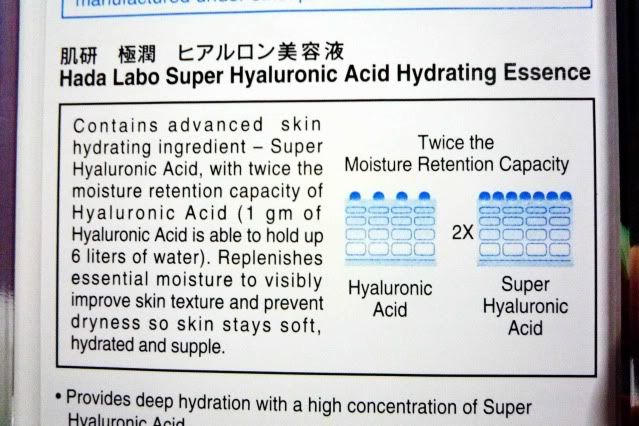 And last
The mask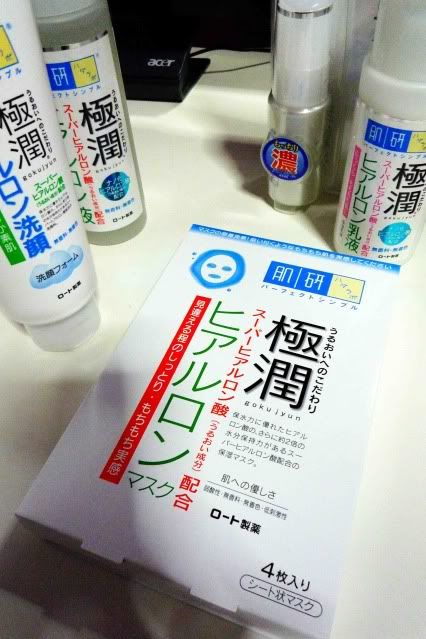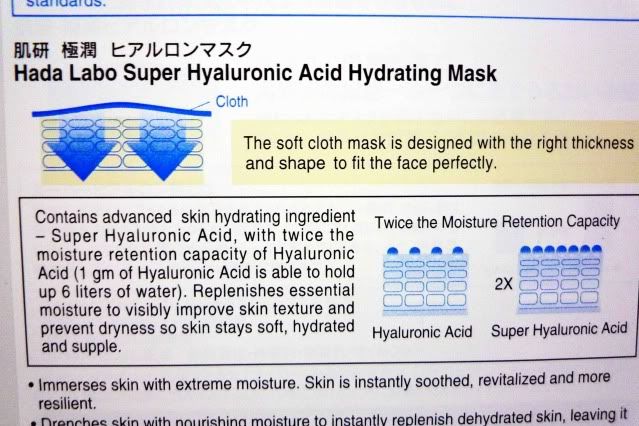 I'll definitely blog about the more when I use the products for a good amount of time.
dblchin lurves u.