Sponsored
Hiya dblchinis~!
Is been 2 wks since I started my Hada Labo regime!
And I've been using the tapping method Hada labo has taught me, is so easy n fun!
U can check out the private launch
here
Pls do not judge me without makeup alright? Be nice~!
Dblchin's DAILY REGIME
:
After cleansing my face with
Hada labo Super hyaluronic acid hydrating Wash
, I still feel, hydrated and supple, despite having eczema prone skin. I get rather sensitive to usual foam-based clenser but this, definitely thumbs up.
ultra-cleansed yet something that won't strip off to much of ur natural oil.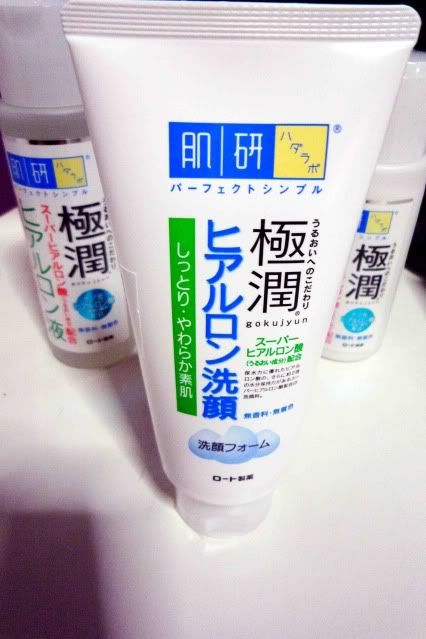 Next
Put 2-3 drops of
Hada labo Super hyaluronic acid hydrating lotion
onto your palm.
The lotion is highly raved in japan & sold every 4secs in the market. Such mega raved product, how can I NOT try it.
This is indeed my fav of the entire range.
'1 drop locks up an ocean' is indeed no shit.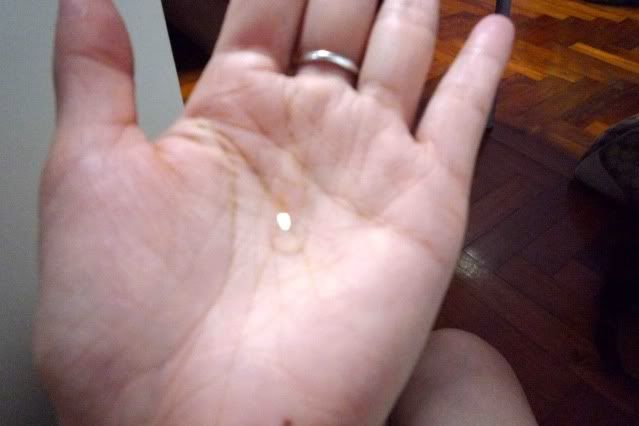 It comes in clear & locks my entire face moist but not oily.
So u pat them around ur face like so:
Pat pat...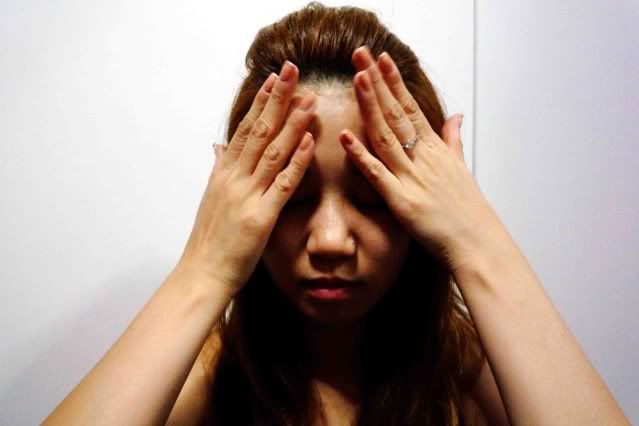 Ugly fingers!
Pat pat pat pat....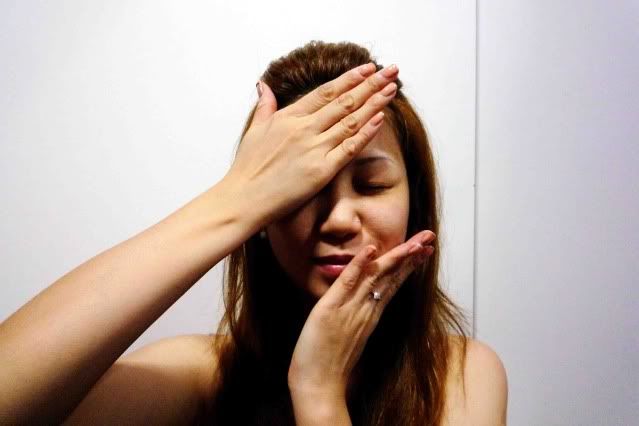 I really like the lotion, I works like magic.
No stickiness, no tightness, just fresh and supple.
Indeed mega
♥
's
For detailed patting method, do check out my video over at the event entry here :
http://dblchin.blogspot.com/2010/05/hada-labo-preview-launch.html
Or
Take a look at Hada Labo's commercial that does the similar patting method
This commercial so funny, like the woman punishing herself by slapping her own face so bloody hard.
But no need to use so much force, slowly pat your face will do the trick.
Kays next.
The Hada Labo Super Hyaluronic Acid Moisturizing Milk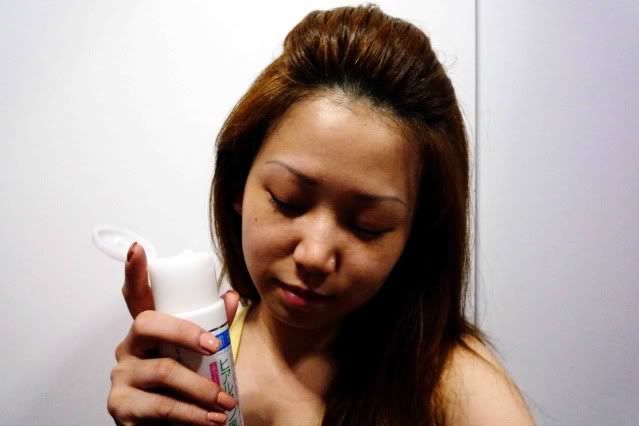 comes in white.
Pat around the same motion on your face again. This will helps absorb better.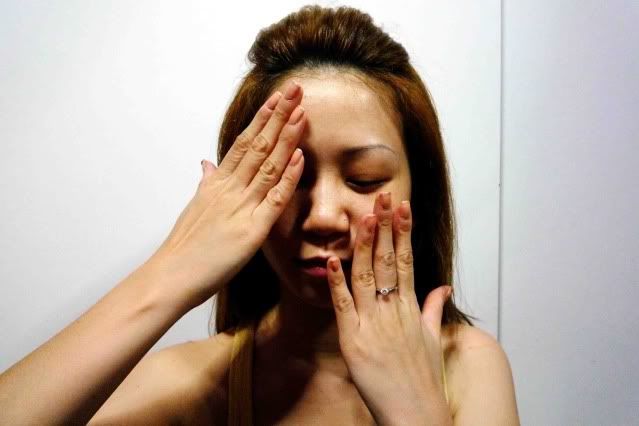 Easily absorbed into my skin & No greasy feeling.
The nozzle drips out every drop, now u no need to b afraid of spillage & wastage.
So u save as u use!
Yay next:
serum~
Hada labo Super hyaluronic acid Moist essence ex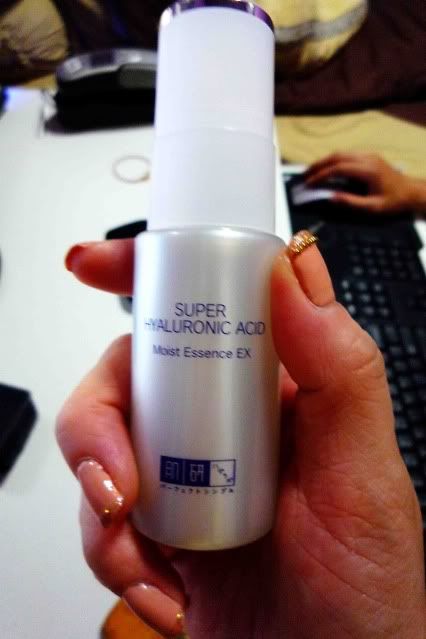 This acts as a serum, it carries slight stickiness for me.
So in order to decrease that sticky feeling I'll rotate between this and Moisturizing Milk.
Serum will b for night use whereby I do not need to head out looking like a sticky gum.
And usually besides Moisturizer, my most important regime of the day is to coat my face with sunblock, a reflective agent against light which is already somewhat oily.
In order to minimize the Heaviness, I'll swap the serum on my skin with a light tint of Moisturizing Milk in the day.
Can u imagine if I use it with serum... Oilyness + Stickness = panfried lasagna.
The little bottle that does wonders.
Hada labo Super hyaluronic acid Hydrating mask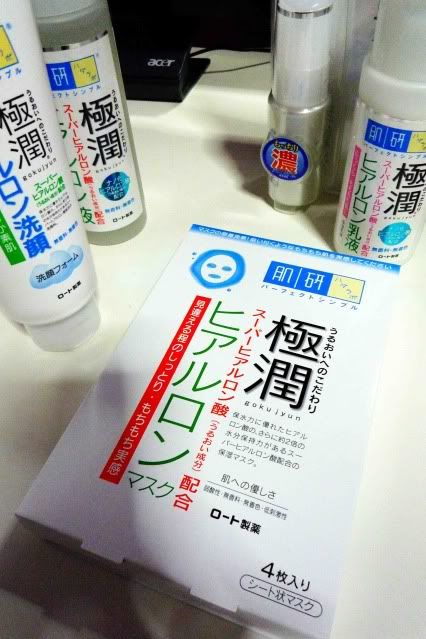 Hmmm.... This is a lil sticky too!
I like it but I can do without it, the moisture is a little way too extreme.
Well...I had just use the first piece so is a little way too early to tell.
But if u r looking for max moisturizing content, this is the one.
Last but not least,
Lets celebrate clean face!
Toodles~!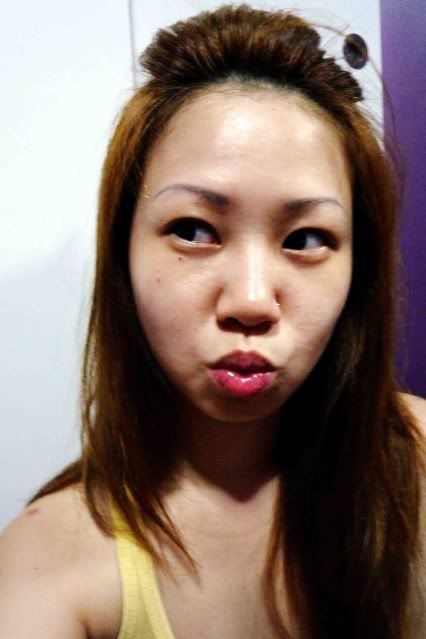 *Though I'm sponsored for this treatment, every word on this blog entry is my own honest thoughts and opinion.