~Dblchin~ Miss Camwhore City©
Hiya dblchinis!

Lets reminisce a little...
Remember there was a time I've mass whore begged & pleaded u to vote for me?
In case u don't remember, pls check this out to refresh ur memory.
http://dblchin.blogspot.com/2009/11/vote-for-me-again-lol.html
N I remembered my dad repeatedly mentioned that the photo in that above link is hideous.
Well... Dun care abt him...
I actually got into the final 48
but
I didn't win.
So go ahead BOO me!
(all pics credited to Facebook
Garnier 16 Skin Tone Search)
So where is dblchin?
The final 48
But Still, my thumbnail images came out in mags!
8 days.
Who is that girl holding a something on the top left corner???
i-weekly
OMG! Is that dblchin again?! HAHA!
Ok the girl on the bottom left corner is definitely not me, she is no doubt one of the winners & is mega Hottilicious (cross my heart n swear a gazillion times). Her name is Ariel.


Well well....back to me,
Garnier is definitely using my picture again!
Now they r going to feature me (maybe just a small section) in the papers expressing my feel on the product!

In addition, they've snt me a couple of stuff to play with,
I'm seriously thankful, thanks to all gods in heaven.
Wee, wee, wee~ always a happy blogger!


Lets check them out shall we?


IS TIME FOR..............
.
.
.
.
.
.
.
.
.
.
.
.
.
.
.
*drumrolls*
.
.
.
.
.
.
.
.
.
.
.
.



~Miss Camwhore City©

!!!




I've got Cleansing foam & scrub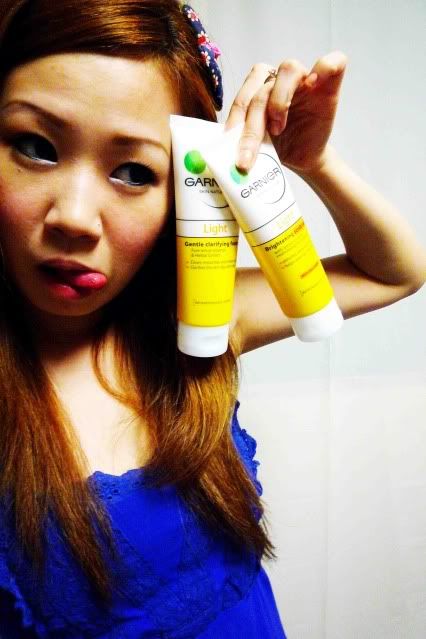 They comes in a splash of refreshing yellow!
Have a taste(not literally) of that awesome citrus!
Who doesn't want a more radiant skin tone?
ok. maybe my dog richie, all he needs is a Toy.
ok
And maybe a headband.
Free stuff again!
Toner, Whitening essence & peeling cream.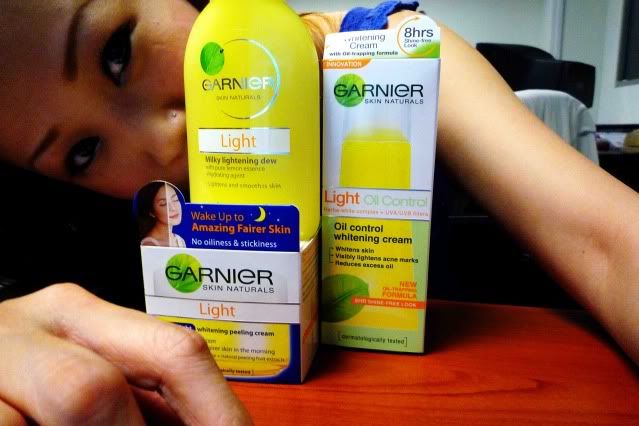 Sorry girls. Miss Fairy is here to stay.
Check out all those masks.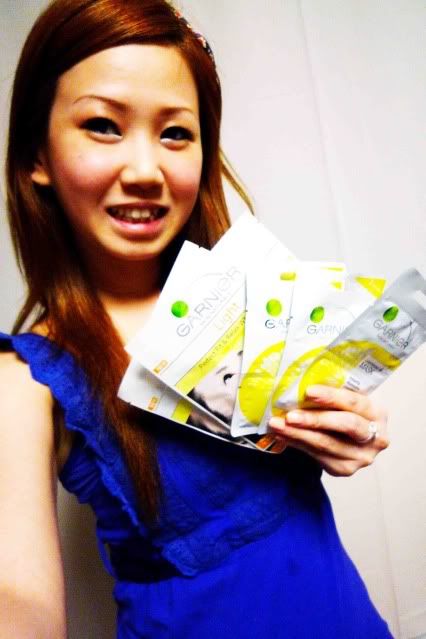 Awesome! I can become a mask-ed superhero like every other week!
Ok, thats enuf digestion for the day!
So look out for me in a minuscule corner on either Today/Straits Time/Newpaper or all of em!
lol~
Toodles~!