Sorry Dblchinis!!!

This is ultra late, but nevertheless it begun with last 2 Sundays when I headed down for the Panasonic MJ(majolica majorica) event.

I've to say I'm the earliest of the lot & they got me to b their hair model.
Cool right... playing with cool hair gadgets r my favourite subject, especially the....

FLAT IRON!


I'm so so dependent on them now, is like diapers to a baby.
So much that...
I curl my hair almost for any important event.
&
it can b done in 600 seconds.


Lets check out a lil on the event shall we???



Lets c the awesome displays~


The hair waxes they use on me are really good! Adores crazy!



And these are the different molds for curling your hair from PANASONIC.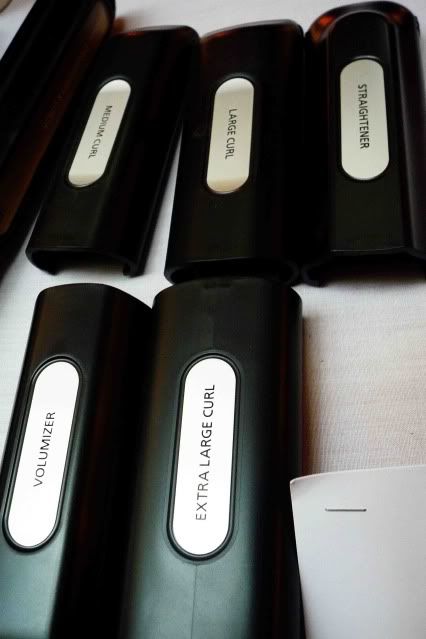 Happy max, now u can create different styles and sizes~
Medium curl, Large Curl, X-large curl
Medium Fries, Large Fries, X-Large fries




Chan chan is my photographer that day!
Coz... I'm the model remember?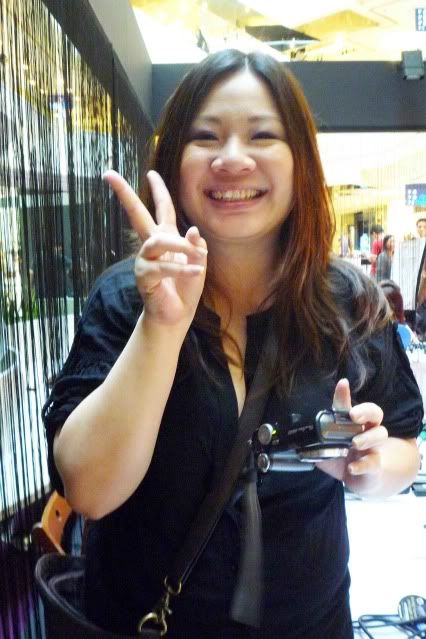 I'm always happy to c her!



Hair Trainer.
I adore her hair colour totally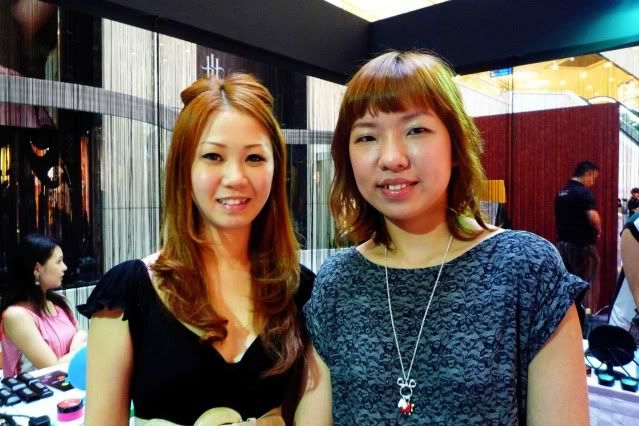 She's gonna demo different types of creation u can do with ur hair~



Shiseido PROFESSIONAL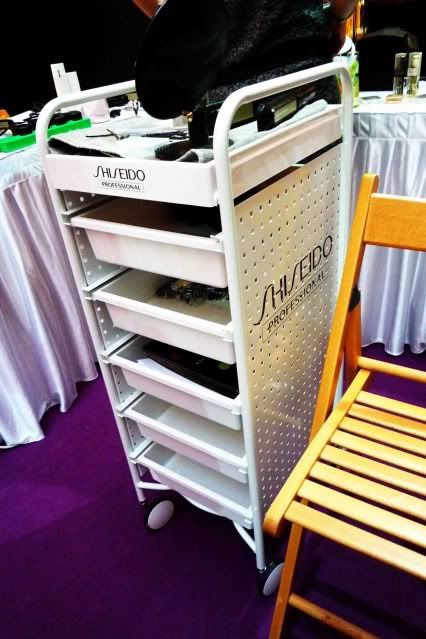 Whatever u need is right in there!



There she goes... splitting up the necessary sections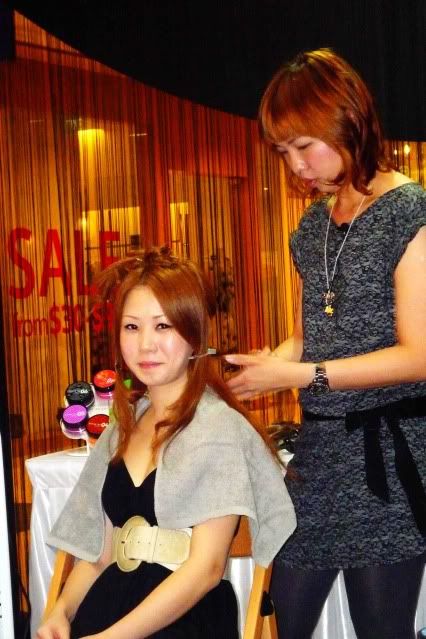 Notice my double-chin closely. Thanks mum.



working my hair 1/2 way through, the curls are forming really nicely


I peek into the camera pin hole a little.
dblchinis... I'm WATCHING U -_-


ok now she's fixing the last few sections.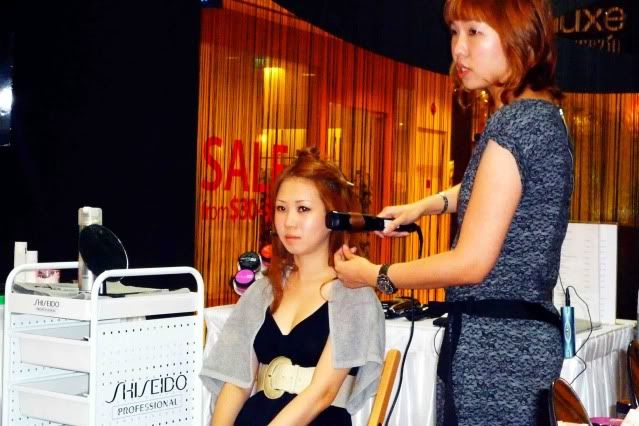 AND WALAH~!

ey... not yet...




Actually this photo nothing much, Just to show u a lil bit of my cleavage.
I think the shadow came out when I adjusted the photoshop lighting.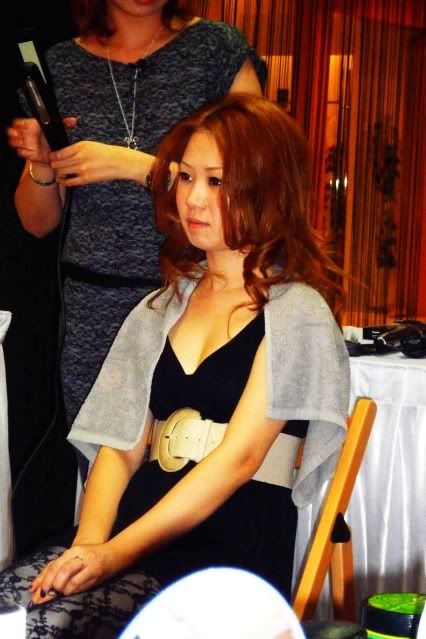 Doing some final adjustments to the curls.





With my hair curled, I get more volume & it really does compliment the entire look.


Thankie Panasonic~



Next


Laurette e Trainer covering the nx segment.

Proudly presents Majolica Majorica
Chapter 26 'she was a doll'- Click here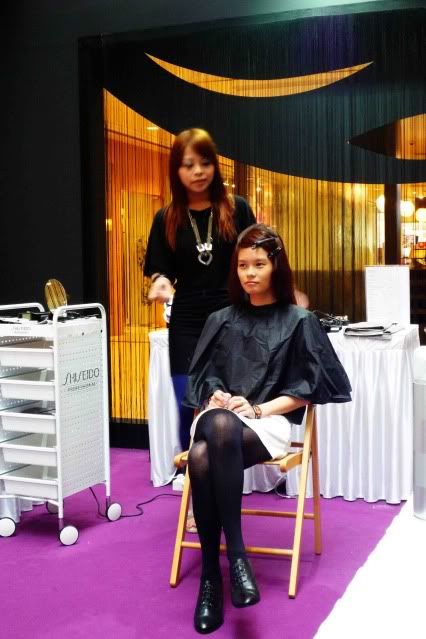 Doing the demo on the pretty model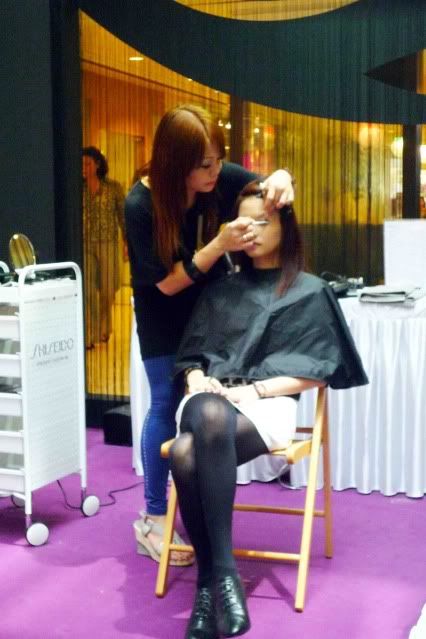 And the attendees!


peace out sweeties~


see, I caught this blogger admiring herself in the mirror!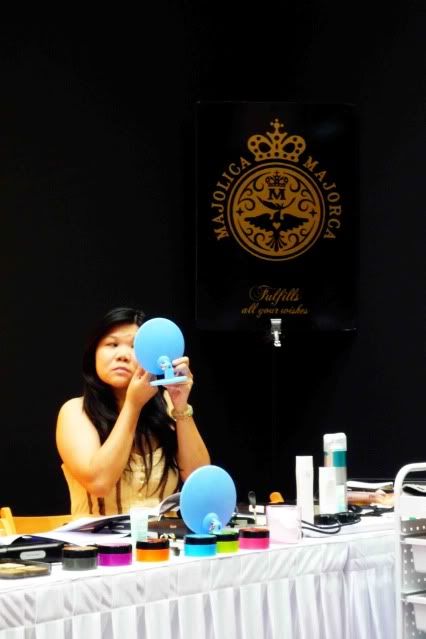 Christy U've been punked~


With the sweetheart!
June and gin
A shot with Gin.
And the other bloggers.
Beauty is gold.
With the lovely Jiayi.
Sucha sweetie pie eh?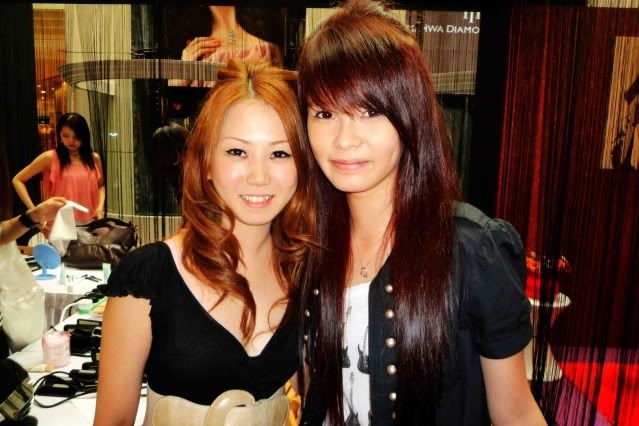 Common... follow me...
Lets take a peek in the goodie bag...
Wee~
Check out the sweet lil pouch I've got!!!
.
.
.
.
.
.
.
.
.
.
.
.
OKOK! I'm opening it up!
.
.
.
.
.
.
.
.
.
.
.
WAH SEY! Electronic Eyelash curler!!!
Heats your lashes up curly~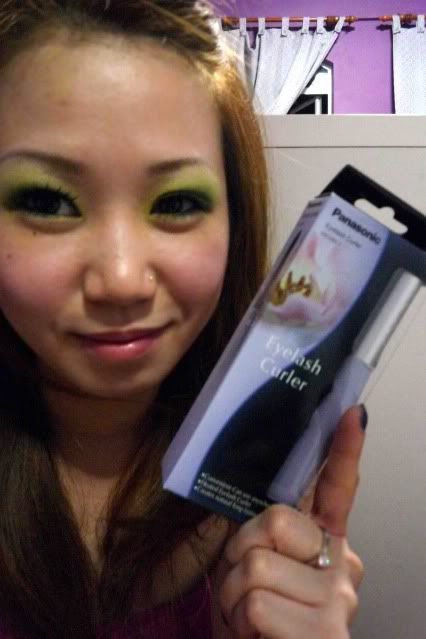 pretends to heat my lashes but actually trying to camwhore .
In the end the heating base is face at your view. wtf. lol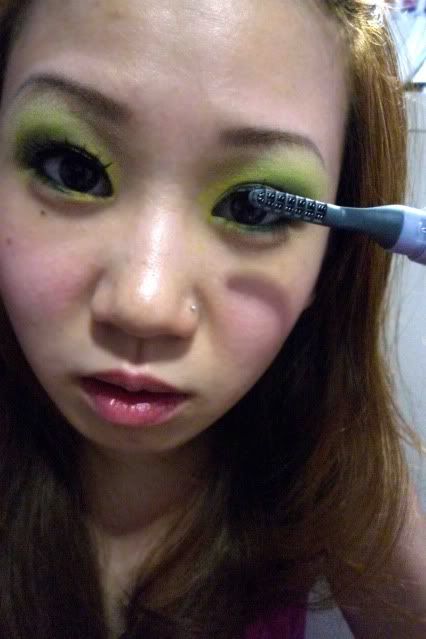 $10 bucks taka voucher!
Yayness!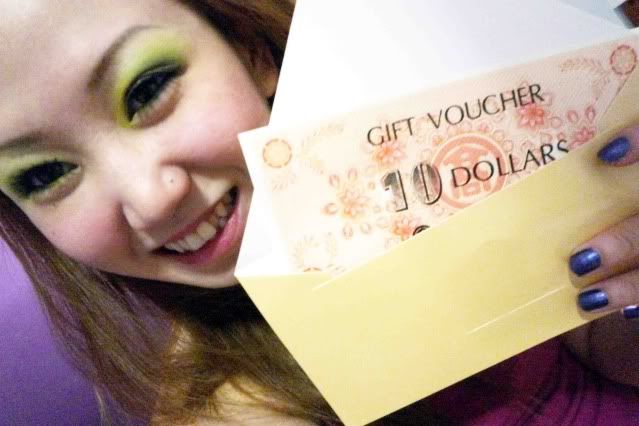 What to buy? What to buy????
Lastest! a pair of Shiseido shampoo & hair mask!!!
Heaven is so kind!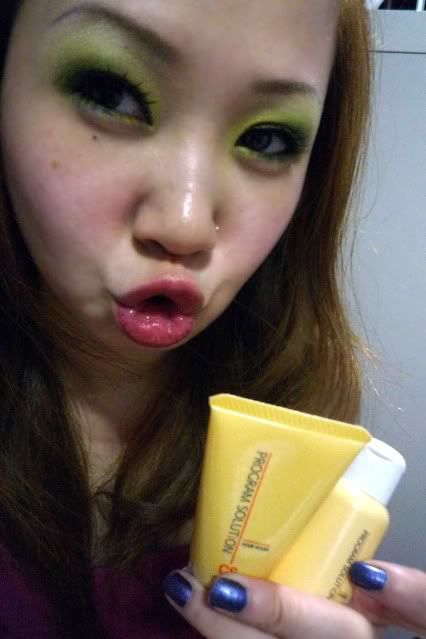 Lets dblchin ourselves happy~!
Toodles!!!