Once again, with the collaboration of Joshua(makeup artist) + Bk aka the photographer, We managed to deliver fantastic shots for our outdoor photoshoot.
I had a fun time working with them, seriously. Who kn0ws someone might pick these up as favs & we can do the shoots all over again. Of course with new concepts & look.

I definitely shouldn't delay you any further. Do lemme brag shamelessly about my awesome shots below.

Oh yes if you happen b in need of jokes do follow me on twitter here

kayies!
Back to my photography.



In the process of turning geishaish.
I think my walnut hair clr is so much happening now.





I think red lips are amazing.
I nv look so seriously hot before la.....anyone who disagree needs to b executed immediately.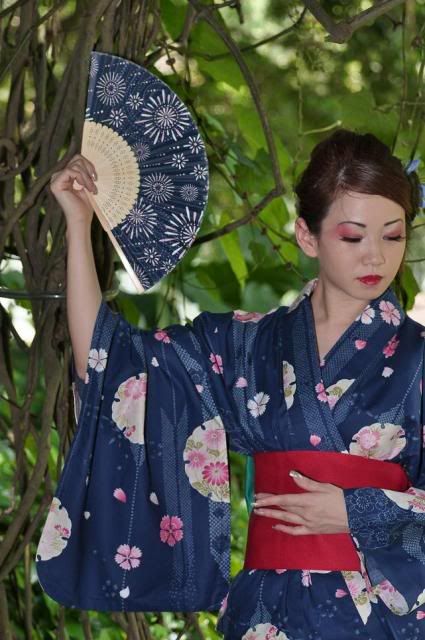 If you have been to botanical gardens on that day.
You might meet a short geisha. WTF?! Y I say myself like that?!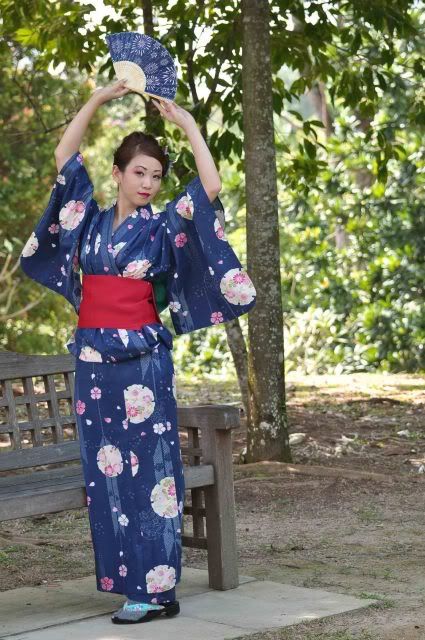 I pretended to bend down to pick up some bird droppings.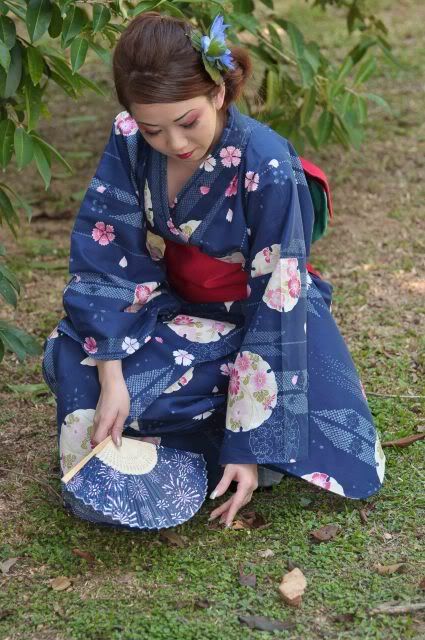 wah lau.... thats me.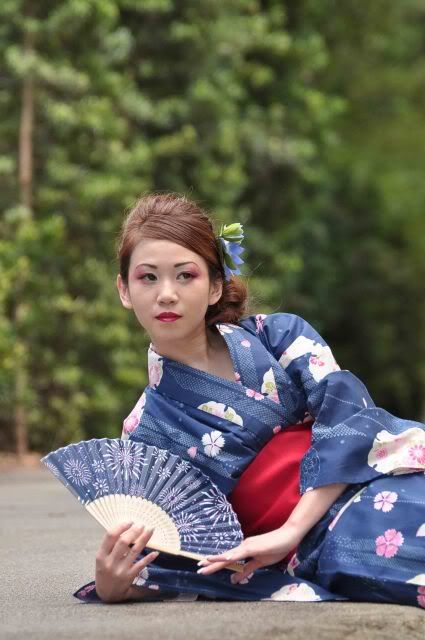 Check out my backside!
I did the hair all by myself *beams proudly*



ok la... show u a teeny bit of my chio makeup.
how?how? how? my yukata kan is breathtaking right?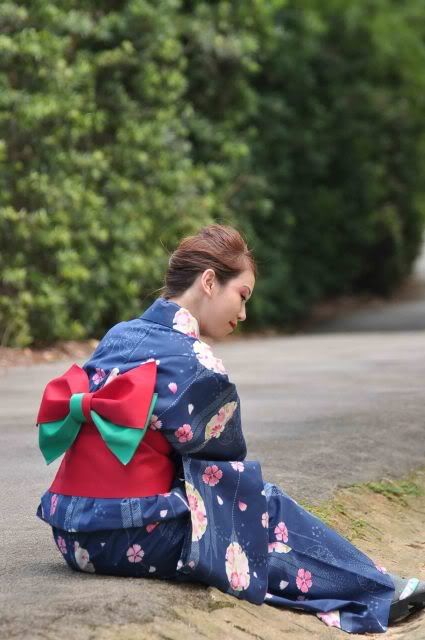 Yukata?
3900 yen

Hair piece?
$2 diaso

Paper Fan?
$2 diaso

Feeling so godamned hungry that u nearly ate ur fan?
Priceless.





Josh working on my eyes for the 2nd look.
He wants his back to b shoot as to remain uber mysterious.




But... it didn't last long ...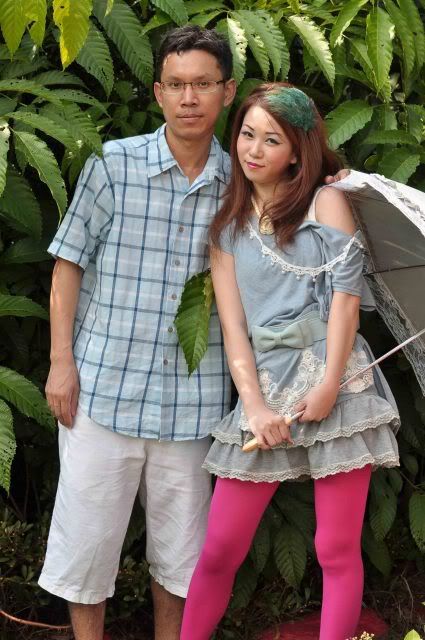 The fashion photography look.
I owned everything except the effort of my makeup & the photography skills.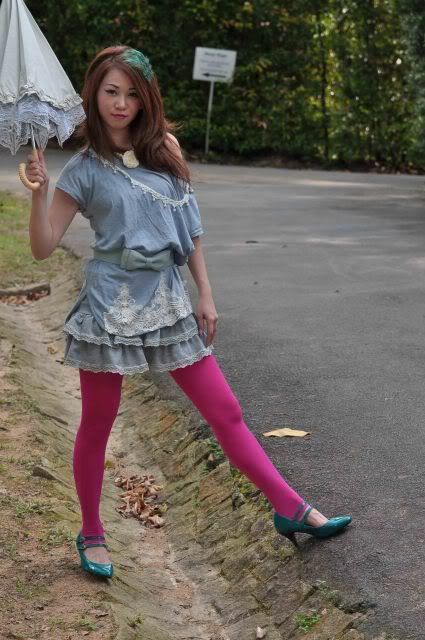 Felt like Alice in botanical land.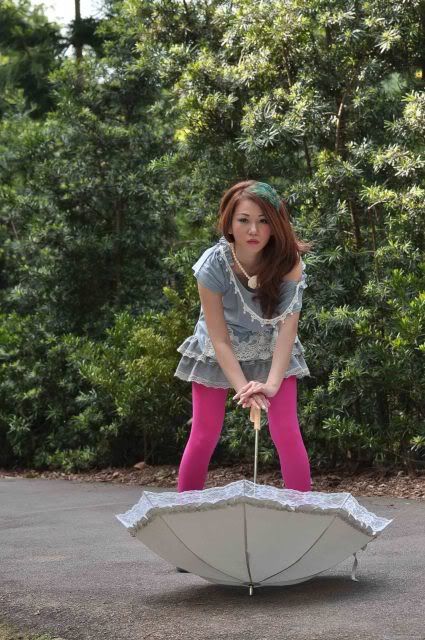 I love this shot bestest.

99 reasons y,

1. I look like a mini femme fatale.
2. My hair band looks expensive
3. I look tall. (most impt*)
4. I made my cheap clothing looks less cheap.
5. my hair is not like the usual merlion.
&
other 94 reasons that cannot b explained.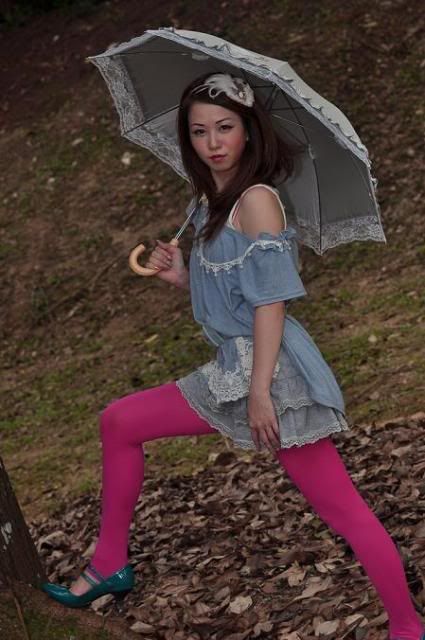 Approaching the funny hands.




I felt a need to shake all these hands to b like a superstar.
Andy lau is me
Me is Andy lau.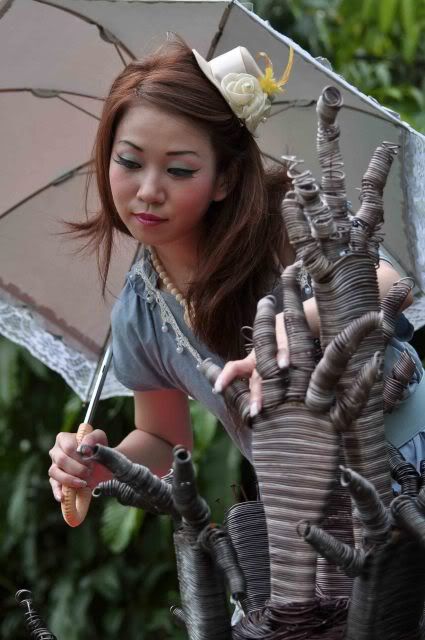 &
lastest
e unwilling Alice saying bye bye ...