This the season to be Jolly, Fa la la la la, la la la la!
Merry Christmas everyone! How was your christmas so far?
Ok, technically is 1 day after Christmas but there are still 12 days to go, so here I'm featuring the latest fall makeup collection from The Body Shop!
From eyeshadows, illuminating powder to TBS latest lip colours, they drive me absolutely insane. The superb pigment quality and colour payoff is a more than a dust of christmas spirit, I would say it suits all festive occasion. For the love of it, you shall see why.
Launching the latest colour palette from TBS is the 4-step smokey eyes in Smoky Plum and Smoky Brown respectively.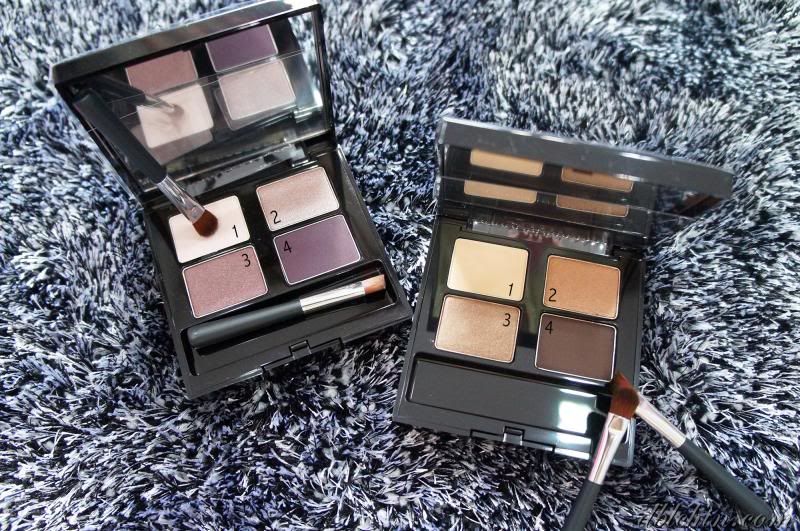 Purple like I've mentioned many many times before, is the trending colour this season. Nothing could stop me from loving these awesome shades.
The 4 colour quad provides everything from highlighting to contouring, I love bringing these around because it comes with 2 mini eyeshadow brushes; an angled brush (for winged out effect and lower lash line) and a regular eyeshadow applicator for the ease of use! And not forgetting the sizes are made so pint is cute!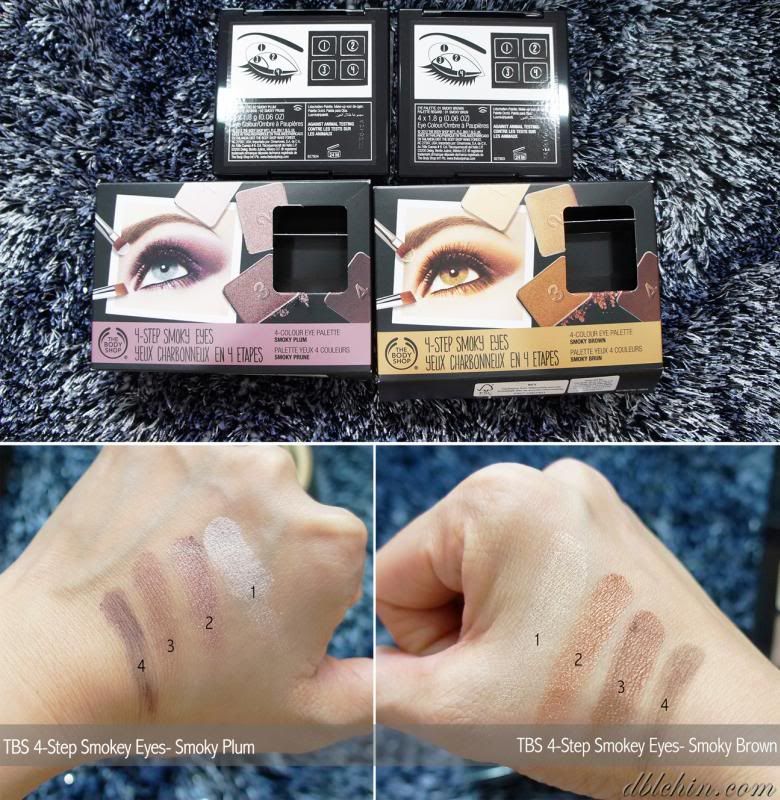 4-Step Smokey Eyes winter edition S$39.90 carries a tinge of pearl sheen, a darling to use for festive season.
Since Brown smokey is the more commonly seen look I decided to create one with 4-step Smokey Eyes with Smoky Plum instead.
Shimmer powder is very useful for creating glow especially with when it comes to achieving nude looks. Some people use it all over the face as a illuminating powder but I prefer to highlight certain points of the face eg. cheek bones, T-zone, collar bone to give a 3-dimensional effect to the features.
However, if you have oily or greasy skin, I would recommend you to avoid this one.
The Body Shop New Special Edition Shimmer Bauble S$34.90 is the key to light up your face this festive season.

My favourite by far from TBS; The all over shimmer.
I use it on the hair, face, body for most of my clients! It immediately sparkle up the entire look~
Is the most easy-to-use makeup item by far, just a light spritz and my client is good to go! The particles so fine, all you see are specks of shinning beads glinting under the light.
The bottle is constructed so modern yet vintage with that spray puff my clients are always surprise to see me taking this out of my train case and can't helped to ask what is it! Now you know ;)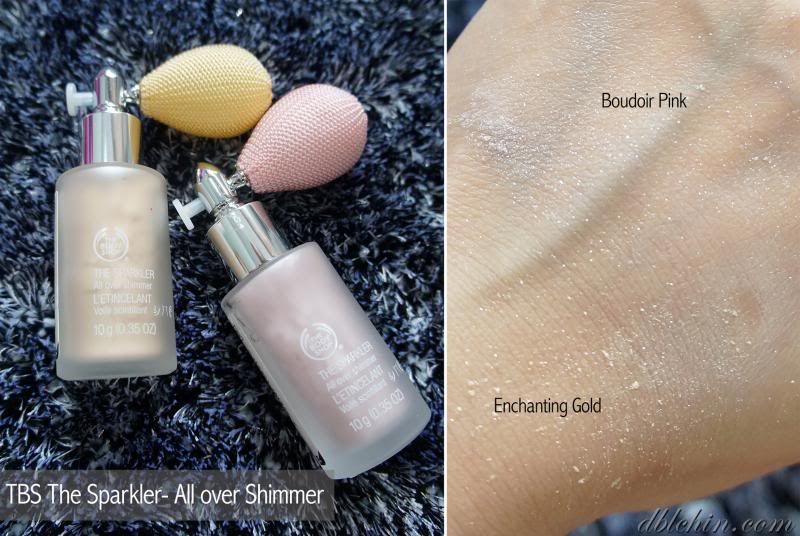 The Body Shop The Sparkler winter edition S$39.90 is available in both Gold and Pink, try it out for yourself at your local TBS store!
When TBS sent me 2 Colour Crush lipsticks (130 and 200) I knew I had to get more of these, so I went to my local TBS to grab hold of another 3 sizzling colours for this season.
Out of the lot 240 is my pet colour because purple is just so 'in' this season. I love how luxuriously rich these colour give out, I must say is really rich and creamy. Guess I'll still be using this colour for the coming Chinese New Year too!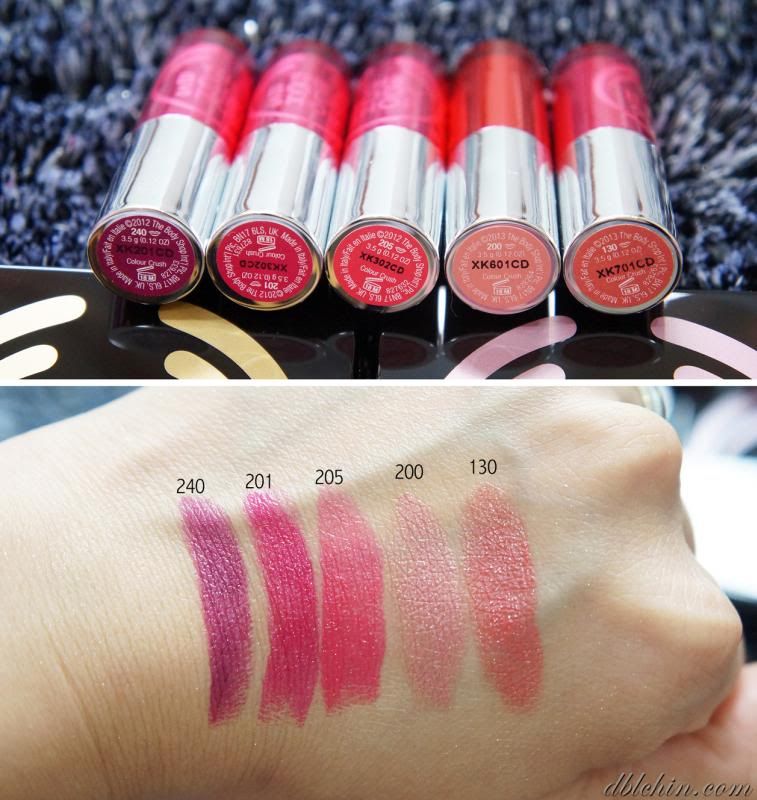 We are still at the topic of winter trending colour, purple. So here goes, a purple eyeliner from TBS.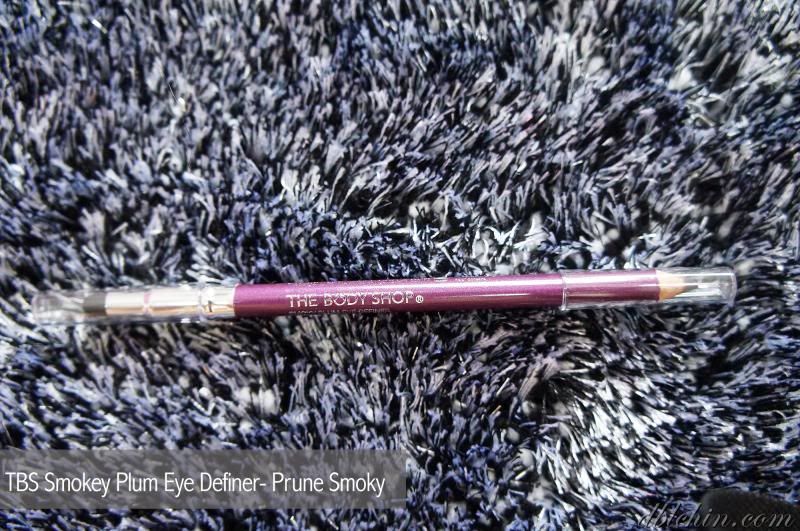 Unfortunately is not love at first sight, I don't really like the dull shade this pencil is made (feels more like a muddy black) and the colour comes out really light when I tried swatching them at the back of my hands. I might be wrong because I usually grow to love something after a while, but we'll see.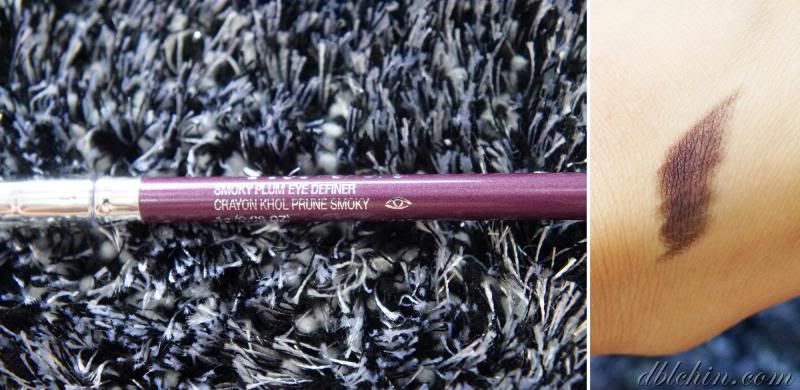 The Body Shop Smokey Plum Eye Definer S$19.90 is definitely not my favourite item but if you do visit TBS, no harm checking it out, you might just carry a different opinion :)
We all know TBS is awesome with the festive packaging so here are some gift ideas that you can checkout at your local store if you haven't gotten a gift for your beloved wife, husband or friends you wish for them to smell a bit better!