Hello Dblchinis.
I love cleansing wipes, they are convenient and easy to use on the go.
I still remember Biore was the first in the market to launch their very own cleansing sheets and thereafter many other brands started follow suit. Since then I was already a die-hard fan the day Biore cleansing sheets set shores in our local drugstores.

Here I'm catching up with the New! and improved generation of Biore's sheets!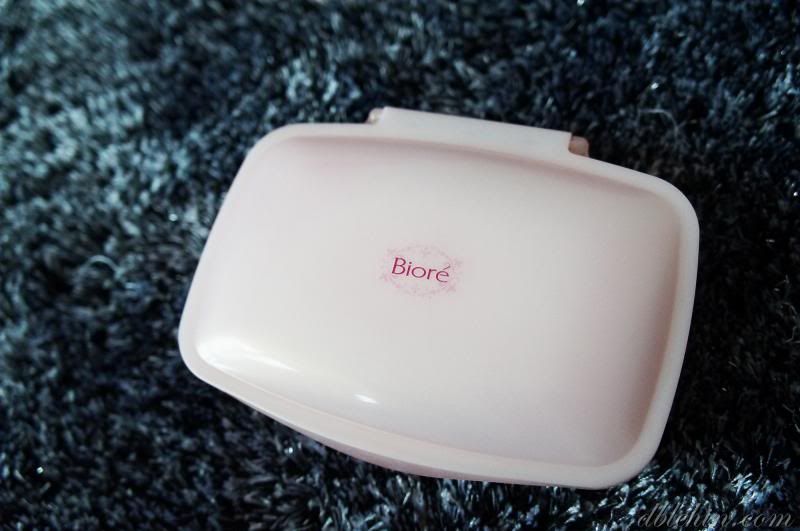 There is so much to talk about the revamping of Biore wipes, but first let's take a look at the newly improved box.
Sealing performance is now made better with air tight tub, helping sheets containing the cleansing liquid to last for a longer period of time. My no.1 pet peeve towards all types of wipes; when sheets are as dry as the sahara desert. It totally irks to pull out a piece of wet wipe to find that is half dry, when it happens it causes unnecessary friction towards my skin and could led to premature wrinkles.
With Biore new and improved packaging, the air-tight container now not only keeps the wipes moist, the formula is also infused with a larger dose of liquid.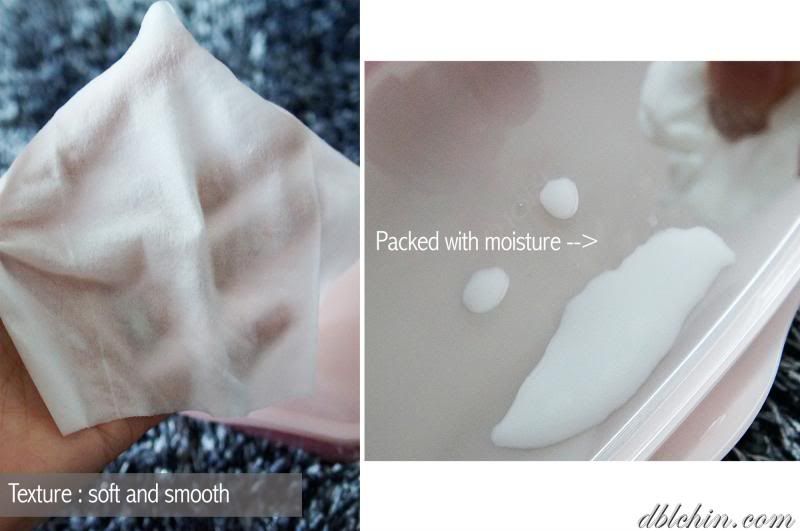 New Biore Cleansing Cotton Sheets Contains 20% more cleansing oil as compared to the old packaging
With 20% more cleansing oil in each sheet, it makes removal process a breeze and even more hassle free. Less time is also needed to remove the makeup I had on my face as it minimizes repeated wiping by 50% on eye lashes, eye area and face!. Talk about even more speedy makeup removal that is especially useful during this festive period with all the late nights!

What I love most about the new Biore Cleansing Cotton Sheets is they are so hydrated it leaves my skin smooth and moist after cleaning as they now also contain Hydrating Beauty Essence.
It is not necessary to double cleanse your face as the beauty essence that is left behind acts as a part 'skincare' helping you to replace your usual regime. The sheets are also made of 100% natural fibre for a softer glide on skin, so it helps to minimize the harsh swiping action on your skin.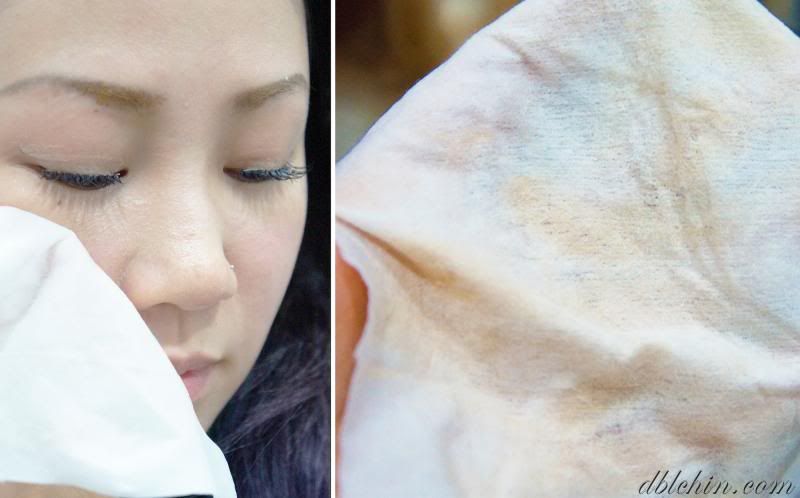 This is me purely on Biore Cleansing Cotton Sheets, look how speedy it manages to removes my makeup! My skin looks thoroughly cleansed here, not a speck of dirt is left on the 'after' photo.
Here's a tip for tough waterproof eye makeup. Place sheet onto eyes and hold for 5 seconds before gently wiping away the makeup.
I tried it for my eye makeup and it works very well!! :)