Hellos,
Is time for a outfit of the day post again, I've caught on the recent wave of having holes in an outfit. lol.
You may have guess it right, is the cut-out dress which I didn't manage to own any until I stepped foot in Bangkok.
Not that I dislike the ones selling in singapore butt most of the cut-out clothing here are sliced way off proportions,
with me in it is like a hippo in a ballerina costume.
I'm never a big size girl but doesn't mean I won't develop baby fats right not? The bigger the hole, the loopier my fat droops.
Beautiful day dress is love.
When I saw this dress, it didn't exceptionally blew me away until I saw how it was constructed; got cut-out but in a subtly mild manner. Dayum girl this dress is made for me!
And so I tell myself to make space for my already bursting wardrobe.
Also the price is way cheaper thanI expected 200baht (SGD8). Tell me who's going to pass off this good deal?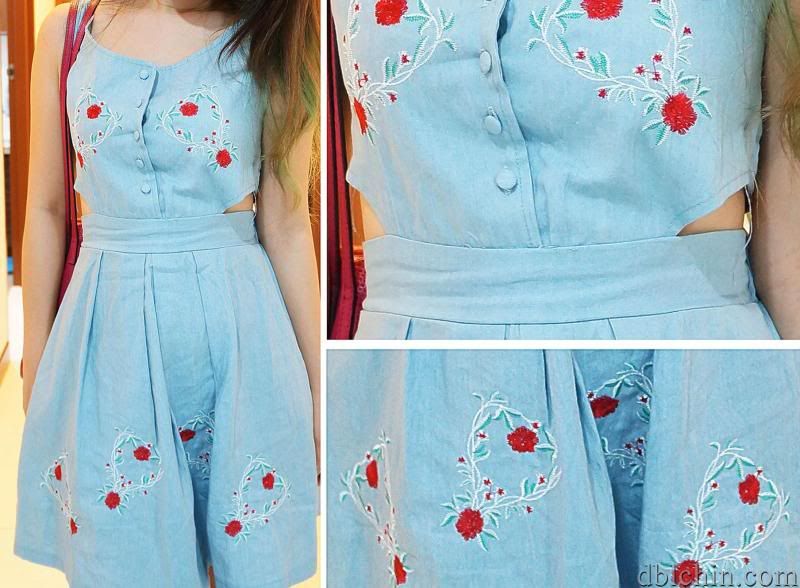 Loving the beautiful flowers embroidered on the bust and the lower bodice, adding richness alongside the pale blue.
Look at the detailing, I never own such a soft demin blue dress before so this is a rather fresh colour for me. The upper torso actually didn't fit very well, looser than I imagine so I took in 1/2 an inch off the seams on both sides.
You can find such dresses along platimum mall in the heart of Thailand, Bangkok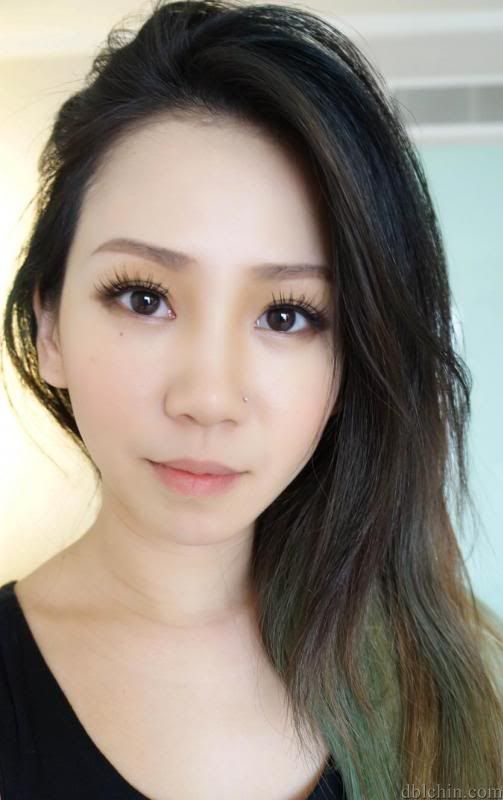 To end off this post, heres me experimenting with straight brows inspired by the Korean makeup trend. I must say I look fresher and younger over here.
♥Dblchin