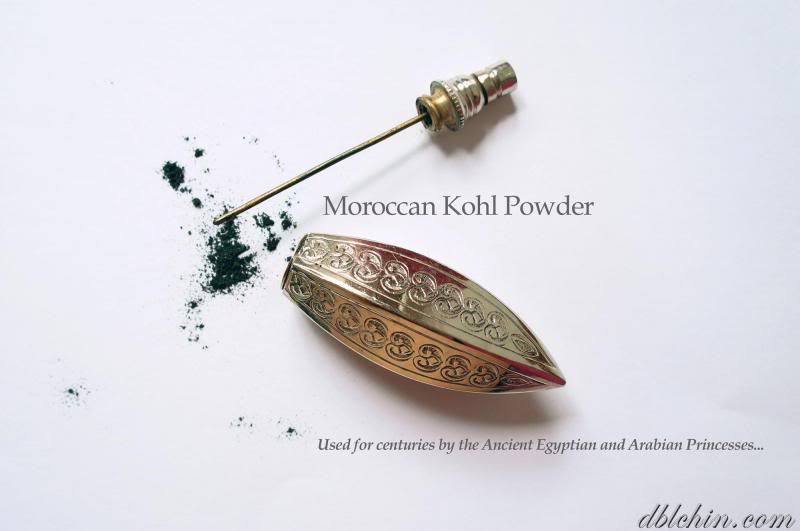 Look at the exquisite packaging of this silver bottle rarely seen in our tropical island.
Is little known that this precious little thing contains the treasures of Moroccan Kohl Powder, a type of eye makeup for the ladies.
Used for centuries by the Ancient Egyptian and Arabian Princesses (beauty sure stretches way back to the bygone era), ladies have been lining their eyes with this bottle filled with black powder.
Unlike the modern days pencil/liquid liner, this is made of Kohl powder, a substance which cause No irritation or redness to the eyes. In short is Au Natural.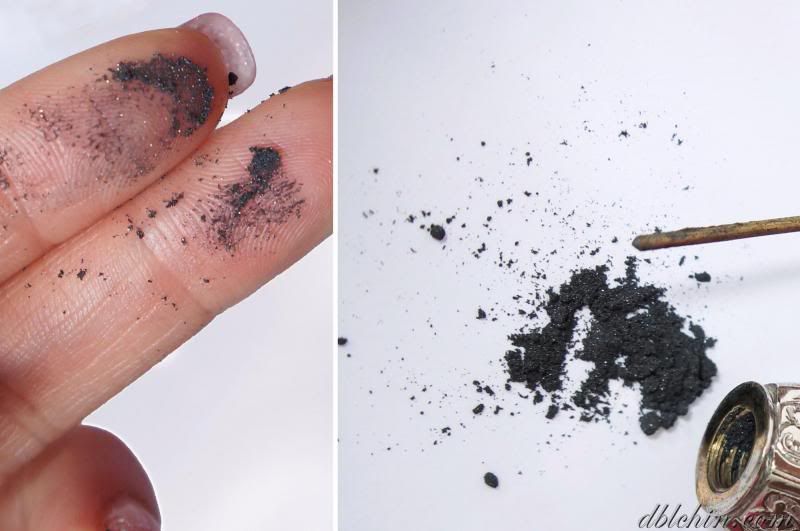 The Kohl powder contains dark grey with little sparkles or glitters and powder feels really fine.
My first thought of this bottle: look how expensive it looks, it must've contain elixir!
Well I'm half correct; brass, copper and silver bottles are used by rich and noble, where the commonly seen Kohl bottles are made of wood. You rarely see intricate bottles like these anymore, anything more exquisite than this would be outrageously expensive or second hand antiques.
The reason for their hefty price is because each bottle is handcrafted thus imperfection is what makes it perfect.
Each Moroccan Kohl Bottle is painstakingly handcrafted, do expect little imperfections
This works very similar to your modern pencil liner except better, you can achieve a nicely drawn waterline with just 1 simple stroke.
While it takes time to master the correct technique but once you get it right, you'll probably want to stick with this for a long time.
Still unsure on how to use this? Not to worry, I'll come around with a step by step guide:
#1 Dip the applicator stick into kohl powder and shake the excess away. The amount shown here is suffice.
Is said that Kohl powder can prevent eye disease and protect eye from sun rays. It also strengthen eyelashes thus which is why the arabians have been wearing it for centuries in the desert.
#2 Place it on your lower eyelid ( waterline), the applicator should be parallel to your eye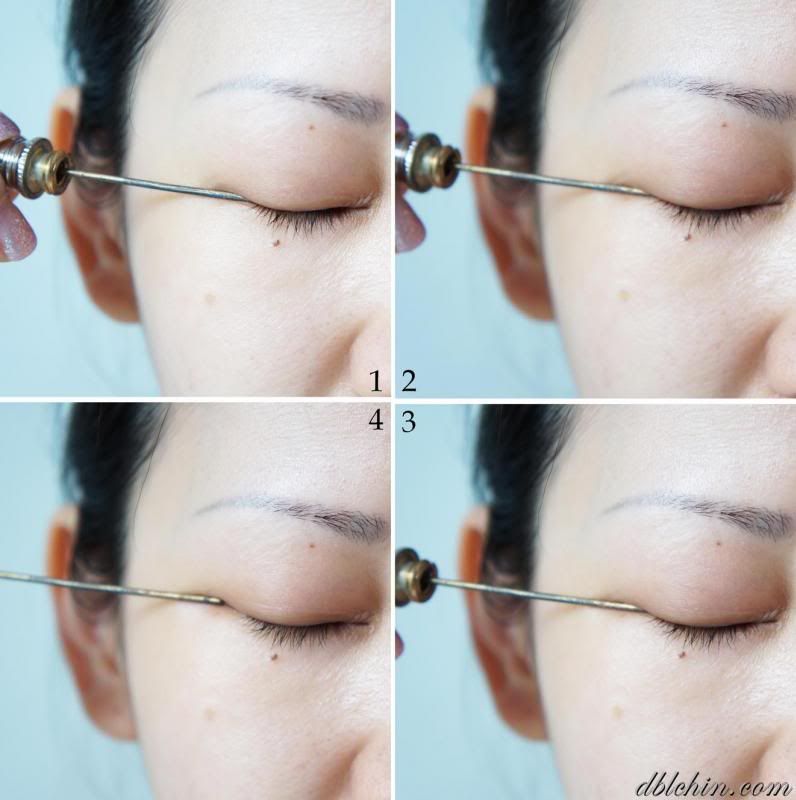 #4 Drag across the applicator stick towards the end of your eye, if you follow accordingly to my sequence you'll notice I've drag the applicator straight across the silt of my eyes.
#Step 5 - When you open your eyes and you will see the black kohl staining on your upper and lower waterline.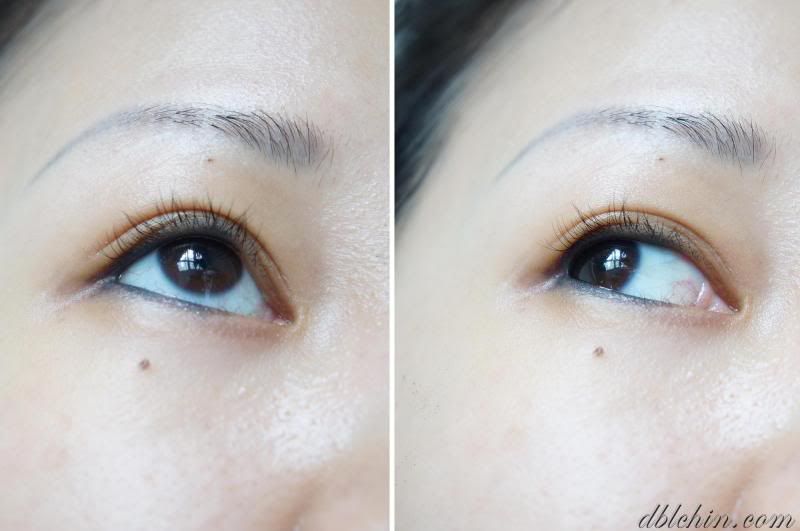 Here's a video guide on applying Moroccan Kohl powder, notice she uses the old wooden bottle?
I no say she commoner but I think I like my royal silverware better.
Things to take note
Should kohl powder gets into your eyes, blink a few times and the kohl will be collected at the corner of your eyes.
To remove, use cotton bud with rose water/eye make up remover
It is not necessary to remove as the ancient people had even slept with the kohl on to prevent eye disease.

Kohl Powder has a shelf life of up to 3years however a word of caution, do not mixed it with water.
Caring for your application
Applicator should be cleaned with only boiled water/olive oil. Avoid soap as it will contaminate the kohl powder.
Where To buy
Check out BeGlorious Facebook page or email them at beglorious.sg@gmail.com for enquiries. BeGlorious is the firm advocator natural ingredients.
Last but not least, Moroccan Kohl Powder is going at $69 for each bottle, however BeGlorious is very kind to offer my readers a discount rate at $60 only (till 31st Dec 2013). Thus please quote 'Dblchin' when sending your enquiry over.
*Price excludes postage and no exchange or refunds will be made once bottle is sold.
♥Dblchin
*This is a sponsored post