Almost everyone knows the importance of looking good and makeup is a good ol' medium to cosmetically enhance the face but do you know removal of makeup is also a priority alongside with the former too?
Introducing The Body Shop Camomile Make-Up Remover Range which cleanses well and effectively removes all traces of oil.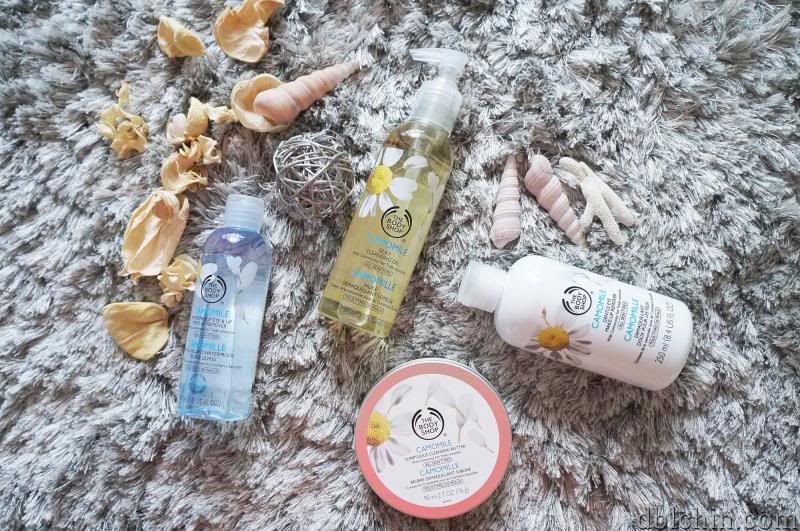 The importance of cleansing must not be neglected.
From left clockwise-The Body Shop Camomile Water Proof Eye and Lip Make-Up Remover, The Body Shop Camomile Silky Cleansing Oil, The Body Shop Camomile Gently Eye Make-Up Remover, The Body Shop Camomile Sumptuous Cleansing Butter.
Camomile is known for its calming properties and how smart these people from TBS are, infusing camomile oil into their products. It also means, this range is very suitable for people with sensitive skin like me, yay!
However, I'm kinda overwhelmed with the choices I have here.
Like they say, the more choice you have the more confusing it gets. So lets deal with one at a time alright?
Gentle Eye Make-Up Remover
VS
Waterproof Eye and Lip Make-Up Remover
Gentle Eye Makeup-Up Remover is generally a milder version with less oily feeling as compared to the Waterproof make-up, they are both so gentle is suitable for contact lens wearers.
On stubborn days where my mascara is tougher and harder to remove I'll take my chances on the waterproof formula, however days when I'm not wearing any mascara but had eyeshadow on, the gentle version works perfect for me.
Silky Cleansing oil
VS
Sumptuous Cleansing Butter
I'm not even going to get close to the Cleansing oil because I've used something like that before, it clogged my pores and resulted in whiteheads sometime ago. I have yet to muster the courage to try another cleansing oil for now.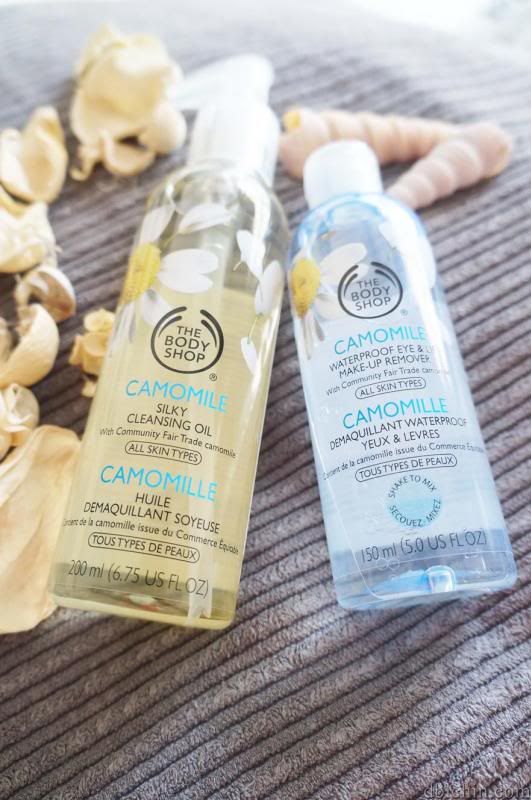 With that I've left the best for the last; the Camomile Sumptuous Cleansing Butter
This is my favourite cleanser by far, which is why I'm going show you how I put this jar of product to the test.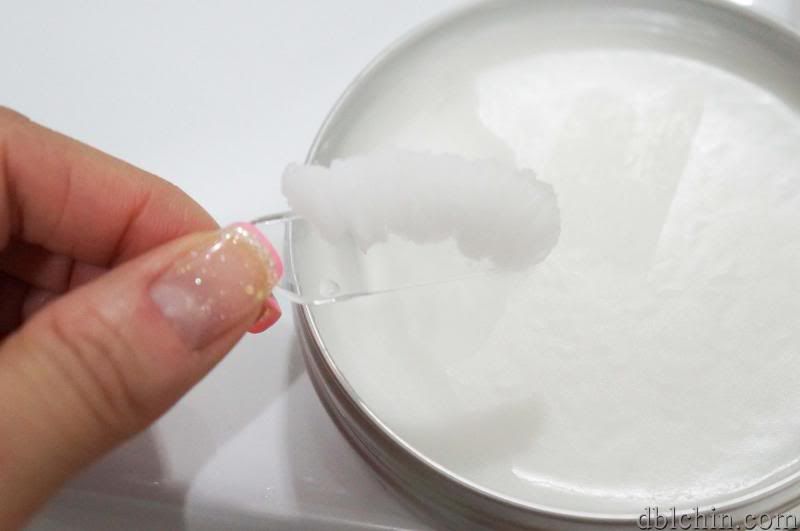 Looks like wax but is it feels really soft and practically melts when it comes in contact with the skin.
Is been a long day outside so I'm going to try using this cleansing butter to remove my makeup. (#1) Using a spatula I scrapped a fair amount of cleansing butter and apply it over my face (skin contact has to be dry vs dry). Then with my finger tips, I used circular motions to make its rounds. Prior to this I've used the Waterproof eye and lip make-up remover for my eye makeup.
Cleaning test is carried out to put this product to the test.
As you can see from #2 my face looks like is glazing but is actually the product that is doing it's magic, literally melting like butter. Is practically frictionless as I work around the skin surface.
When the diffusion of makeup has taken place, I washed my skin with warm water and thoroughly clean it with a basic cleanser.
To ensure my skin is squeaky clean and also to test out the product (#3), I used a cotton pad soaked with toner and sweep over the entire face.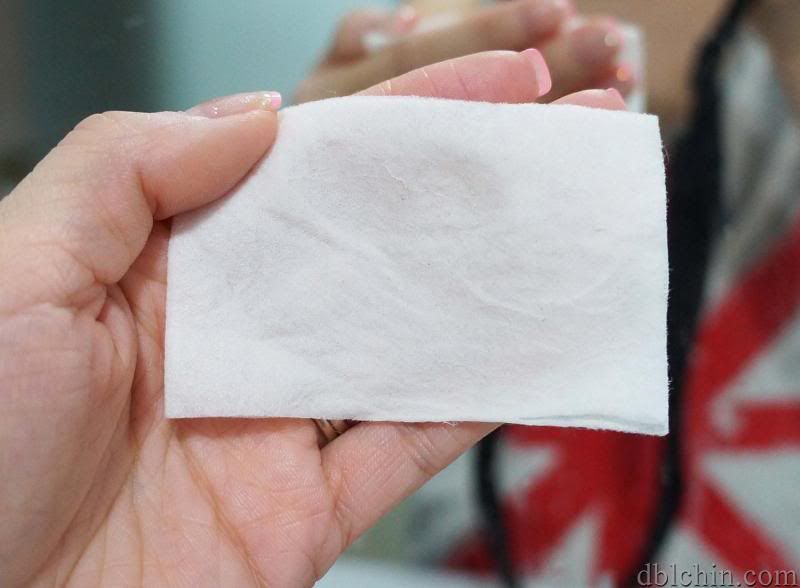 Dirt on cotton pad? Zilch.
The Results:
I had initially doubt the capability of this cleansing butter because it doesn't look like the usual cleaning tool, thus not too convincing.
A jar of stuff able to clean away all greases and dirt? Omg this really needs to be seeing it to believe it!
I've been using this for many washes and I have to say I'm falling deeply in love with this baby. It has never been such a breeze to melt and remove my makeup all at once.
I have to say is my new favourite now!
*Products are sponsored, opinions are my own