Hello Dblchinis, is been a while.
so glad that I'm back to doing fashion post again. Recently I was invited to do an sponsored advertorial for
Dressy Loft
and after looking through their blogshop I've shortlisted 3 designs that I love most.
If you have noticed, I picked a different location at my home to shoot instead of the
usual white background
, well...I'm trying to direct this as close to a fashion editorial shoot as possible.
Not sure how I fair but I personally think is not too bad, afterall I'm the one behind and infront of the camera, definitely not easy running back and froth posing and checking the pictures so for that I'm giving myself a pat on the back!
Here are my picks:
Black Diamond Graphics Dress
Price: S$28.00
I never ever own a geometrical dress but ever since I wore this I've never look back. What attracts me is the pink that is layered behind black giving it a messy dimension but yet piecing so well together.
Another awe factor is this dress is printed on both front and back, I actually seen some dresses that is only printed on the front panel, looks very lack or something actually.
Well this gives me a all rounder attraction.
Although the length of the dress is a little shorter than the ones in my wardrobe, not that I'm complaining, it actually accentuates my figure well.


If you happen to click on the description link, it'll bring you to the exact dress on the website featuring their lovely model 'Andrea' from Clicknetwork don in soft flowly hair and sweet dainty pose.

Apparently, I'm also rocking the same dress but in a different genre.

Giving a little 'ommph' I picked up my craft holic and started posing to the camera.
I love how my rock rebel poses turned out without entirely losing the cuteness, I think the trick lies in that double layer scallop collar.
The quality is love but do not attempt to wear this on a hot hot day because you'll definitely sweat a bucket.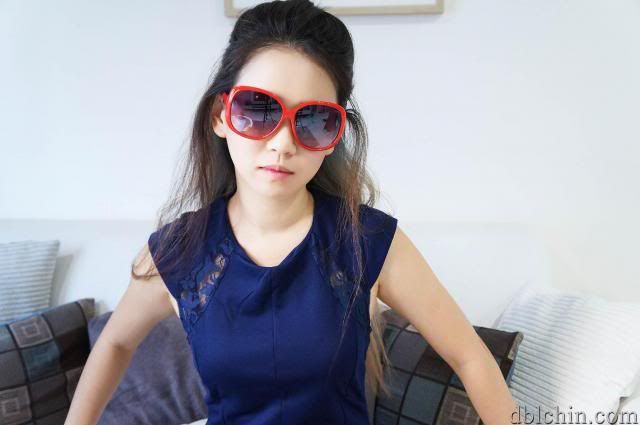 ok this one is a little 'fail'. I'm trying to bring out the 'tai tai' aura unfortunately I can't rock that million dollar pose.
So what do I like about this dress? Ok, lets talk about what I do not like about this dress.
Cape sleeves always put me on a borderline risk, is either I look like shit or I really look like shit. This case, I guess all the attention is drawn away to that pee-a-boo lace on either side of the collar bone so everyone will fail to notice my chubby arms (ok I just busted myself). What I adore most is the lace, you can't see it here but at the back the lace runs all the way down to the end of the zipper creating a 'V'.
I highly recommend wearing this with nu-bra or black/nude bra because your bra is going to peek through the lace and if you are wearing funky colours(with this dress) you probably might just look cheap. So wear with caution!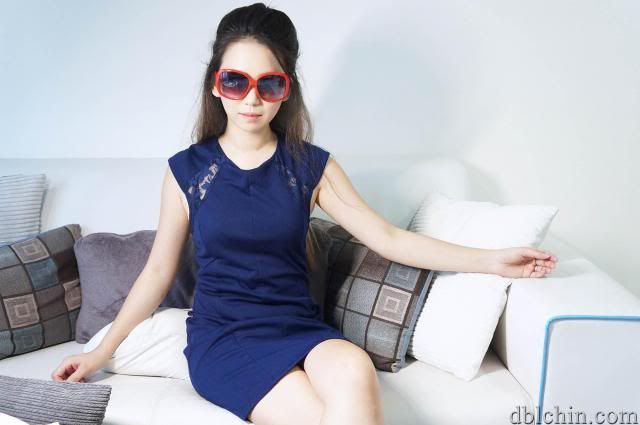 Hope you like my review
Shop art
Dressy Loft
now :D
♥Dblchin
Please Thumbs up for my page :D
*This is a sponsored post.