It always set me partially crazy whenever there are new launches on Kate Cosmetics product. Like many other, I'm an avid fan of Kate and my most adore product is the Mascara base coat, a powerful foundation to lengthen my lashes. Honestly, I never look back to other bases since I discovered Kate's mascara base.
Recently I was offered an invitation not only to their latest Spring Summer 2013 launch but also as a demo model, I immediately agreed because I'm such a huge fan! I already hearsay the incorporation of glitter and golds are going to be found in their latest eyeshadow quad.
My great 101 trivia : to die for Gold.
Here's a shot of their full range (pretty much), it consist of past, present and new products!
I'm in awe by the huge range of colours they carry, totally insane I must say.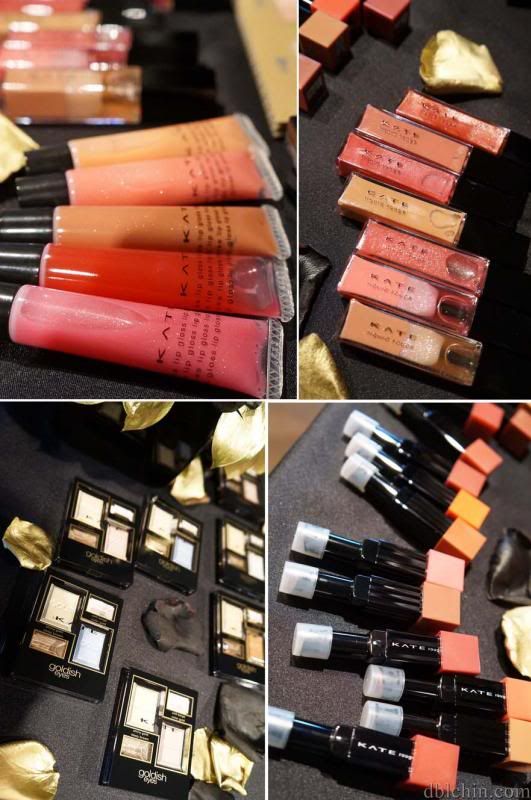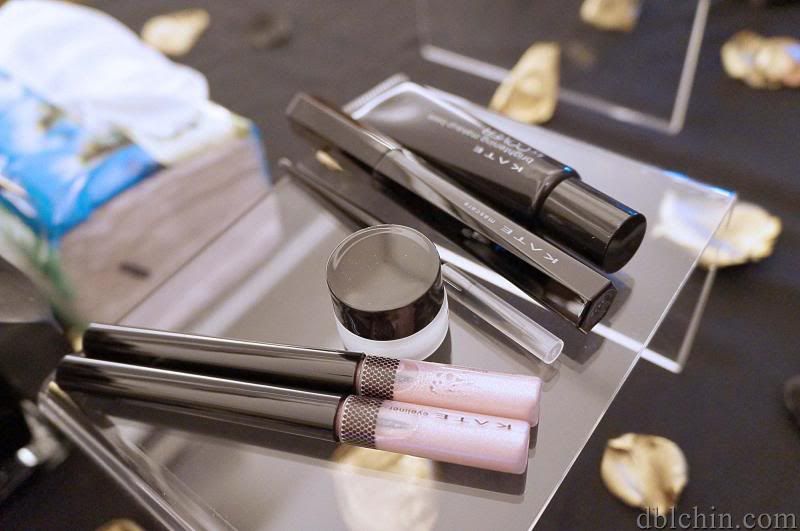 A combination of other eye product including the one of the extreme left "kate Eyeliner" fit for tearducts and waterline to give a dewy water effect.
The most exciting part for each and every blogger, goodies to bring home!
The new exciting collection of eyeshadows a total of 4 new palettes is coming up this summer!
Here are the various colour codes:
BU-1
Speciality colour - blue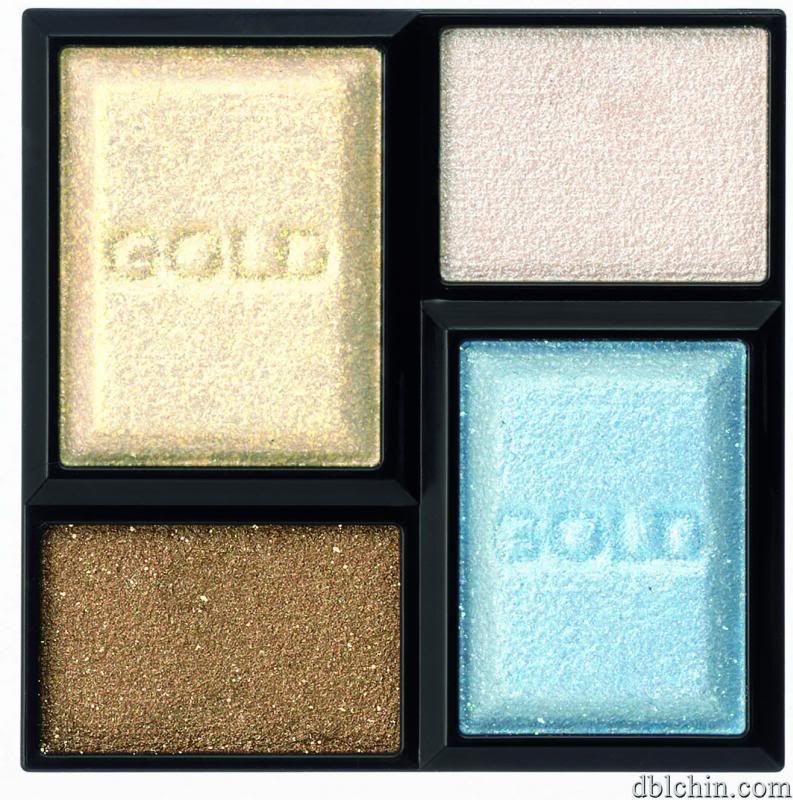 PK-1
Speciality colour - Pink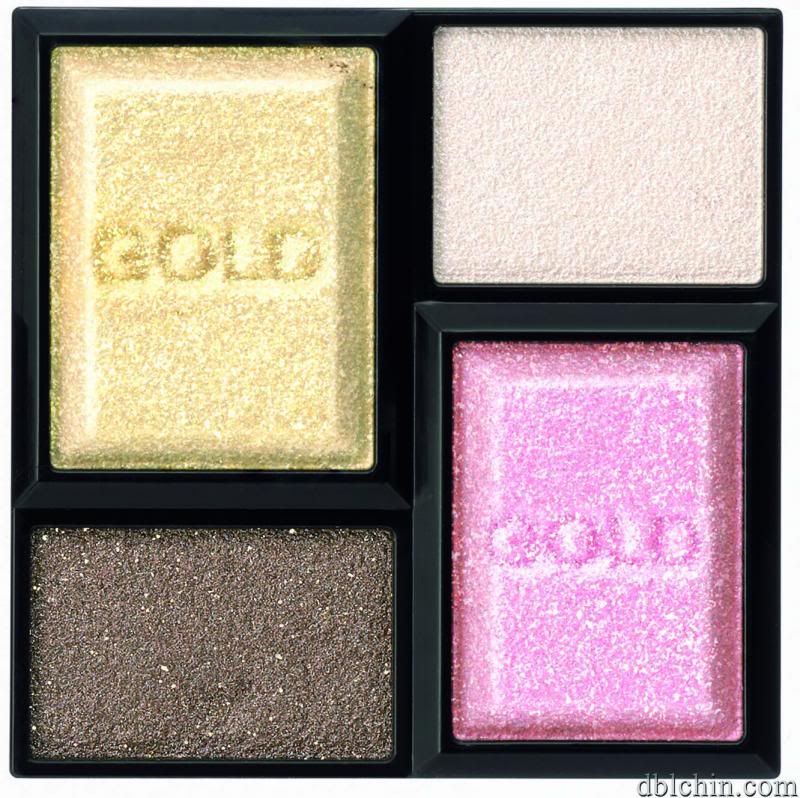 WT-4
Speciality colour - white shimmer
I'm missing another quad which is:
GD-1
Speciality colour - Brown Gold
I do not know why but is wasn't given to my press release but you could refer to the shade(on the extreme left) that is shown on the combination pic above.
Basically the shade for every palette on the extreme left is pretty much similar, it consist of gold and bronze quad and a pearl white highlighter. The only different is the the bottom right shade which consist of a combination of fashion and classic colours, depending on which quad you are looking at.
Yummy delights so bloggers who have day job won't go hungry throughout the event.
This is the first time I'm seeing launches serving proper food after 9000 years.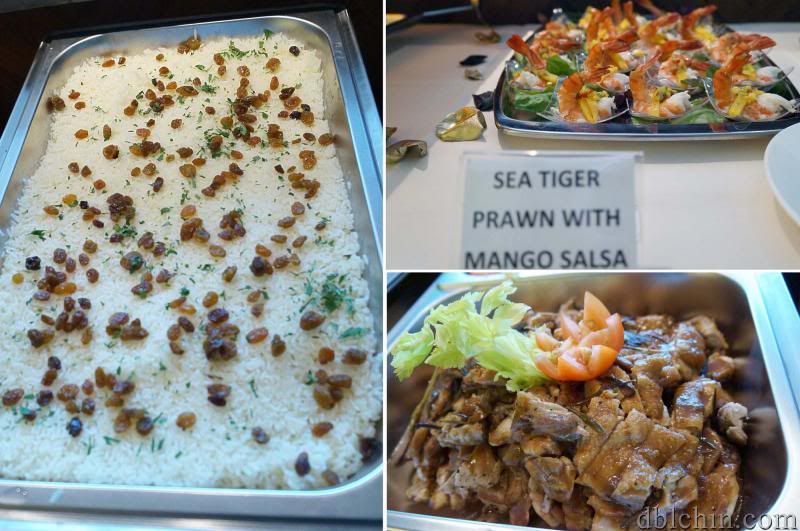 The makeup artist prepped half my face before hand so that it'll speed up the demo process, he is using palette WT-1 for my eye makeup. You probably notice I've falsies on, the reason is because I've just ripped off a huge load of my natural lashes (due to tugging of the lashes extensions I've done earlier, my bad because I'm too busy to head back to Millys to remove it) and I have not enough lash for mascara application. Hope that explains it!
Brand Manager of Kate Cosmetics introducing the Spring Summer 2013 Products.
First up makeup demonstration on blogger Yina.

Yina's sporting the day makeup look and mine's the evening look.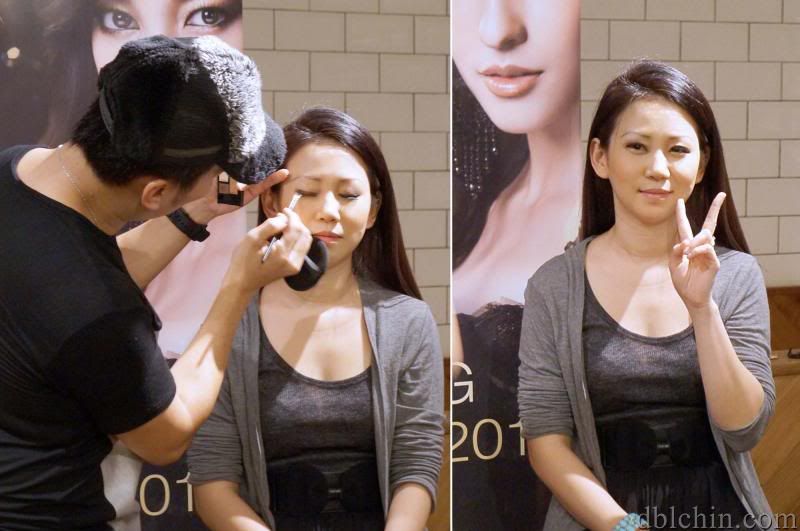 Yina's given a very clean, doll face makeover making her look fresh and youthful. I would wear that look out to the streets, really refreshing indeed!
While mine on the other hand is a little more sultry and dark, good for dinner parties and clubbing nights.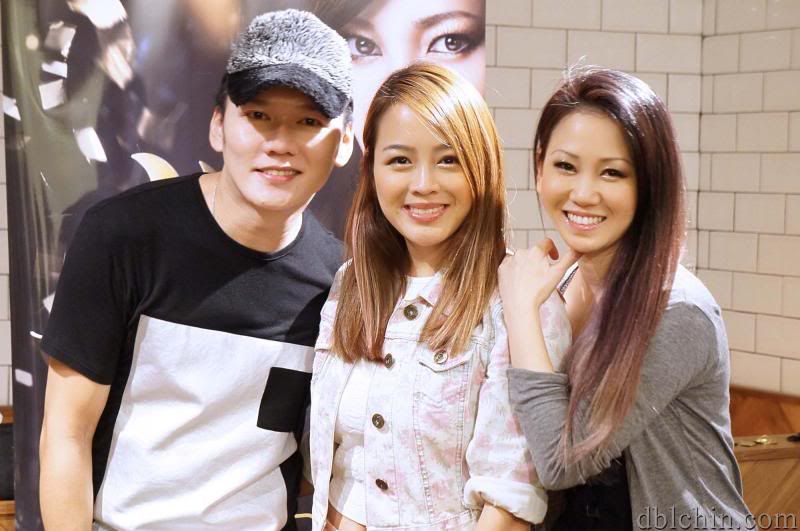 Pictures with my fellow bloggers before I leave the event ground.
Hayley, friend and my fellow ambassador of Purer skin which I've blogged about in my previous post.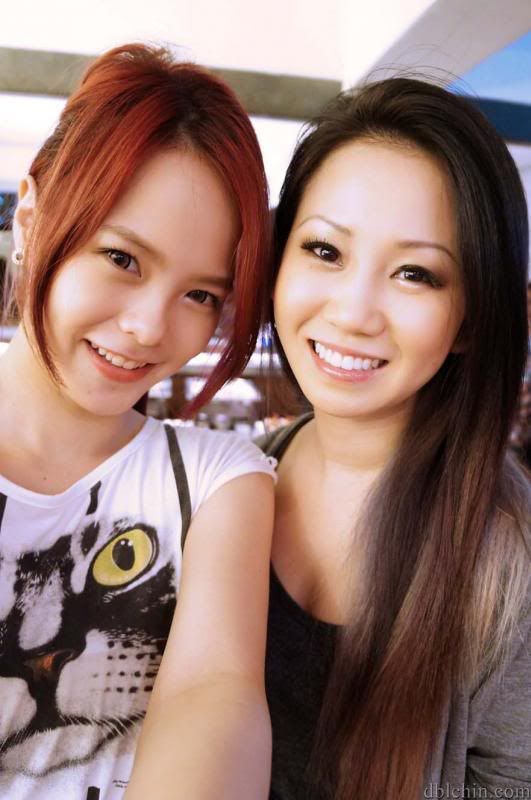 Xinyi, my cosmoprof classmate!

And of course my final #LOTD before I remove my makeup.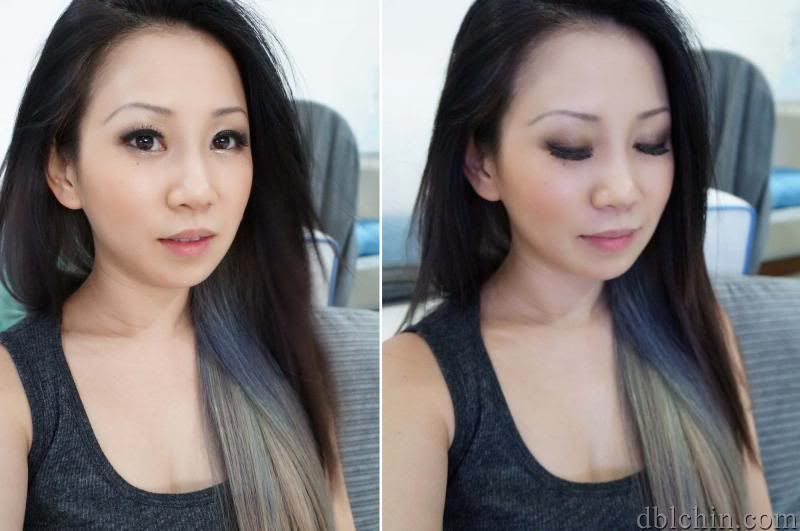 Aside from the goodie bag from Kate which everyone had receive, a token of appreciation was specially given to me for helping out the demonstration process. It consist of products from Lunasol and that would be another story to tell!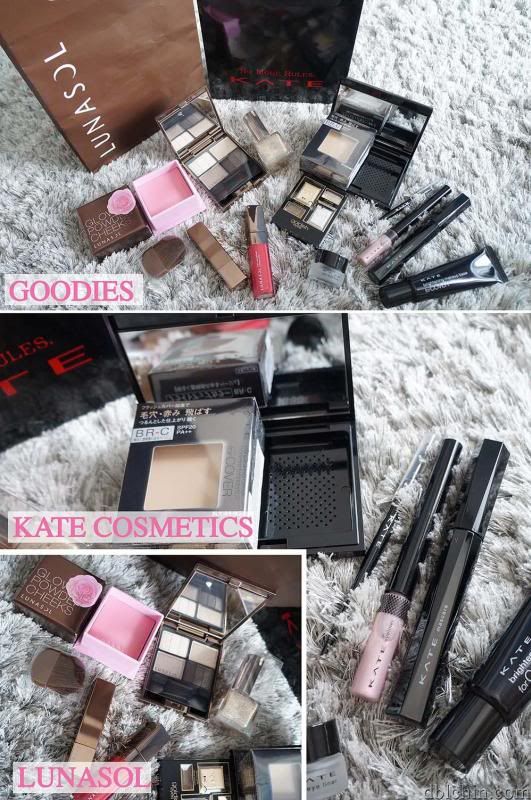 Have fun checking out Kate Cosmetics Spring Summer 2013 products at various drugstores!
Later bye bye!
♥Dblchin