I'm sure you have already read my long overdue
blogpost on Audi Fashion fest
showcasing one of the most wonderful silhouettes that Zardoze featured.
Here's a more in depth take of my #lotd and #ootd for that great event.
Even though I mentioned that I felt a little dress down at the event site I was happy with how I look before heading out and here's a few close up shots of my makeup and hair.
I'm wearing my number 2 favourite contact lens given by
Kimmy-GEO Crystal Diamond Pink
(No.1 fav please kindly see
here -GEO Bambi Sesame Gray 15.0mm
)
Apparently this pair makes my eyes look bigger without overpowering the white spaces and the limba ring looks bold enough to neatly enlarge my eyes without making me look like a sci fi freak.
(image from google)
My eye makeup is made up of the latest
L'Oreal Riche Les Ombres in P2 Tresors Caches
,
This is my favourite quads of the lot and with this palette I'm pretty sure I could create many different looks. As you can see the lighter shade of yellow and green (top 2 colours) can go from subtle to a deep sultry look with the dark ribena and that molten grey shade.
For the above look (please look past the 3 freaky aliens) I did my eyes moderately smokey by just giving the outer-V a darker shade. This way I could achieve a pair of deep-sets eyes without making it too overpowering.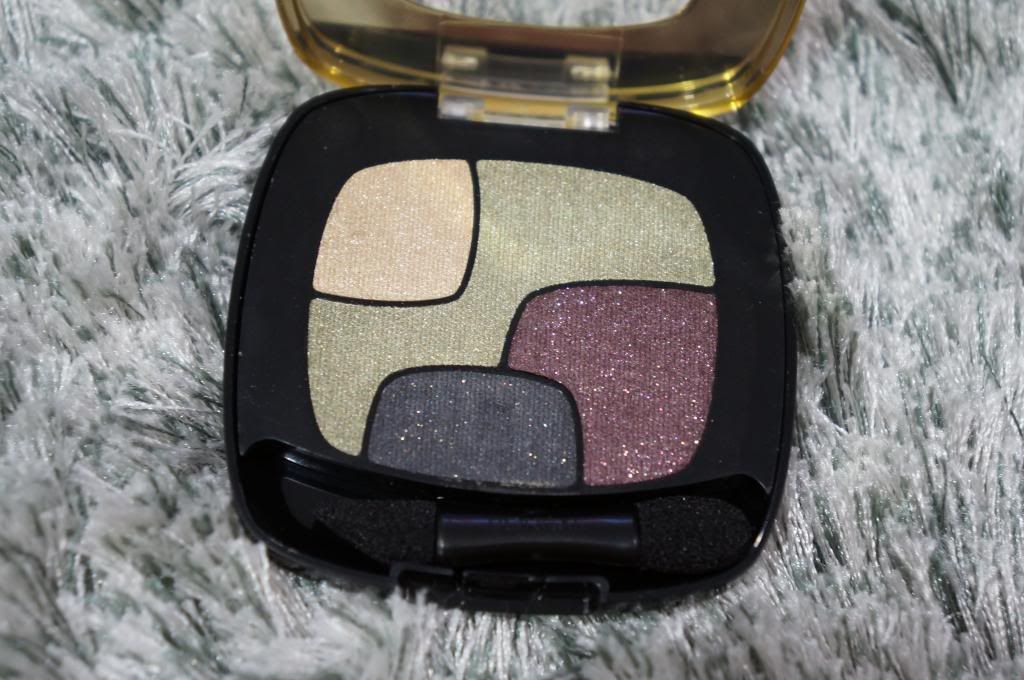 My cheeks I just chose a subtle pink shade, I think I used Jill stuart.
Can't recall liao hee...
Last but not least, a closer look at my outfit and hair, I curled them so tight it bounces!
My grey dress is given by
Karen Ashley
. Karen if you are reading this I'm letting you know that I love all the clothes you gave me and I wore it to many occasions! Woots!
Since I don't have much bling on, I decided pair myself with gold accesso coz thats the safest bet.
Please Thumbs up for my page :D
*This is not a sponsored post, opinions are my own.