Hello Dblchinis!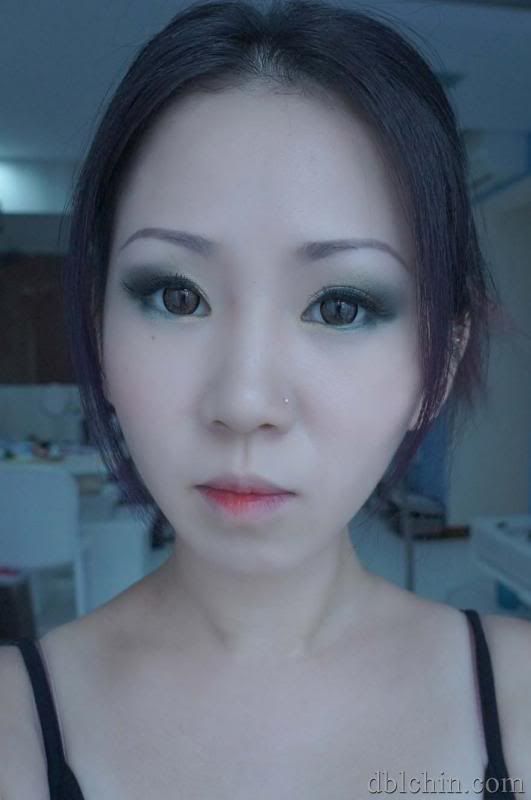 Haven't been able to blog much last week but I'm going to kick start this post with a video makeup tutorial embedded from my pretty much dead
Youtube Channel
. I know is almost been half a year since I uploaded another video but trust me, now that I have more time I'm going to keep up my motivation for beauty vlogging.
You probably noticed my latest video (just right below) carries better quality in terms of both visual and video editing (of course not as good as the veterans in the youtube sphere), all thanks to my Sony NEX-F3 and my new Macbook I'm able to improvise myself to the next level. I dunno when will I start doing voice over, still pretty hesitant about it for now. I'm just not confident enough but guess I'll try it out somehow.

A while ago, Starasia decides to send me some Hello Kitty Sanrio makeup for review. At first I was like, Hello kitty? are you kidding me? All these children play masa masa thing can meh, besides I used to be a kitty hater. Ok that will be another story to tell.
I was pretty hesitant but after seeing the array of colours they brought in, I decide is worth a try even if (I was preparing for the worse) the pigments weren't as impressive.
Plus it might garner some traffic to my blog since this mouthless kitty created a worldwide phenomena with the ladies, young and old, and some uncles. Remember the times where these rabid fans created a chaotic toy riot over at Mcdonalds in 2000? I duno how it happened (
read here
) but it triggered my dislike for Hello Kitty. I WANT WORLD PEACE.
To be honest, after swatching the eyeshadows and literally painting these colours on my eyes, I found myself slowly steering back to the likes of Hello Kitty. I was even desperately searching for the new released of Hello Kitty printed toilet rolls which was out of stock islandwide, to the point where I felt obligated not to wipe my ass until I see the next toilet roll in view.
Ok, think I completely went off track.
Let go back to this look which I totally adore because it was inspired by
Maryam Maquillage
'
Feline Fatale
' smokey eye look, I wanted to recreate my very own with shades of greens that was sent to me.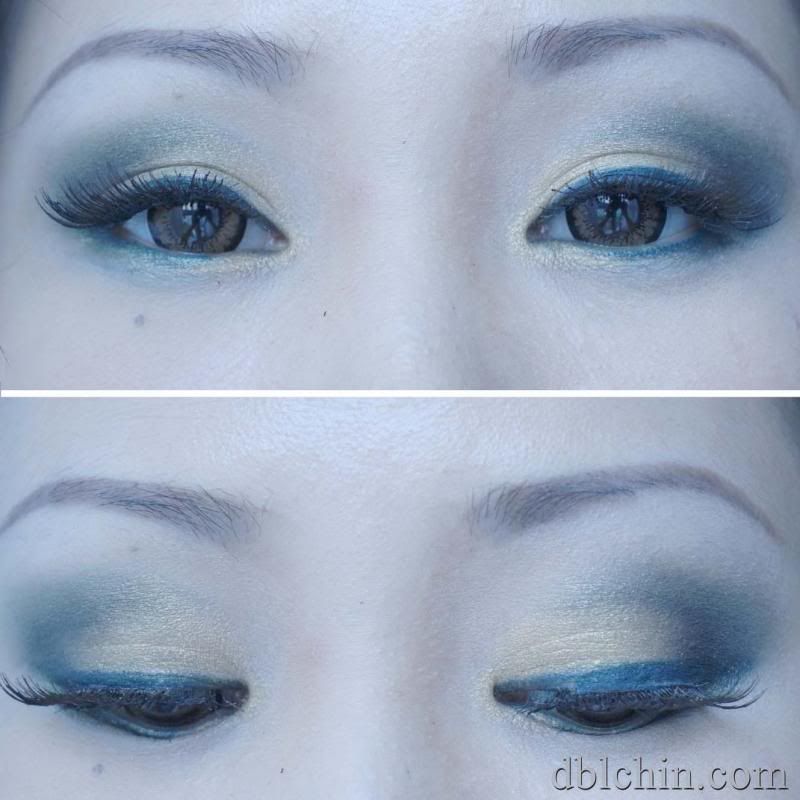 You probably noticed I've lined 1 of my eyes thicker than the other, the reason is very simple. My right eye is much smaller than the left with regards to both the size as well as the crease. The above picture is showing the opposite direction, so my supposedly left is your right and vice versa. Hope you get it.
I've deepen the outer socket with a little help of black combined with an intense green, this way it gives me the needed dimension I yearn for.
I was wrong about the pigments, they are excellent stuff, the colours payoff is mega awesome and
Maybellin
e
HyperCosmos duo quads eyeshadow
is not even comparable to these Sanrio duos.
I have to say Kitty win hands down.
What I absolutely love love love about Hello Kitty Sanrio Makeup is their Crayon Yeux Intense Khol
eye pencil, it glides on like a breeze and I swear this is absolutely true.
However, one thing that is deem unsatisfactory is that this eye pencil is not smudge proof, it stains my lower lid so badly I look like a heart-broken teenager at the end of the day. The only solution I could do to minimise the cross staining is to pat small coats of eyeshadow on the area where the liner is drawn, this way a protective layer is then form so transferring is less likely to happen.
Products Used:
Eyes
Hello kitty Ombre A Paupieres Eyeshadow -Nor D'enfer (HK01 -01)
Hello Kitty Ombres A Pauieres Eyeshadows -Duo Lemon Green (HK00-03)
Hello Kitty Ombres A Pauieres Eyeshadows -Duo Bleu Forever (HK00-14)
Hello Kitty Crayon Yeux Intense Khol- vert fjord (HK0509)
Cheeks
Hello Kitty Blush Florence (KH10-02)
Lips
Hello Kitty RAL Mate & Kiss Pondichery (HK08-05)
Hope you like my review!
♥Dblchin
Please Thumbs up for my page :D
*Products are sponsored, opinions are my own.
*Hello Kitty Sanrio Makeup Collection is available at all major watsons stores