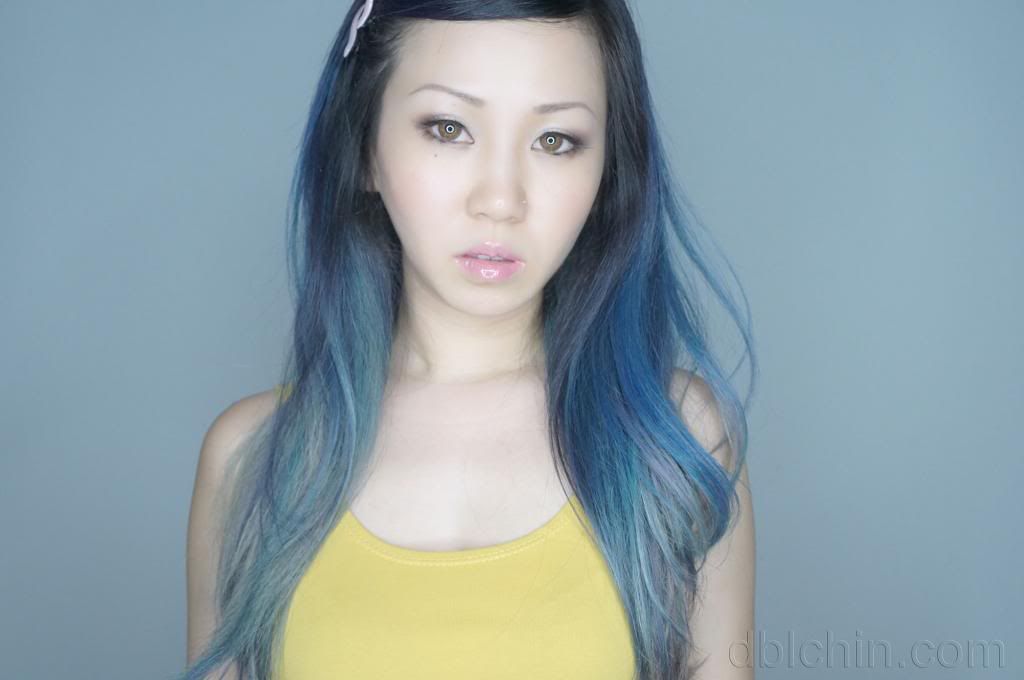 Coloured hair looks great, especially when is an eye-catching colour with a little ombre effect but, everyone knows it takes great length to care for it.
I have so much problems with dried ends, they look horrible like cobwebs without styling #truestory .
However, giving up is not a 2nd option for me and you bet I wouldn't settle for a less just because I wanted to be different.
When L'Oreal sent me their Extraordinary oil I didn't pin high hopes on it because most products in the market are at mediocre quality thus I thought it'll be just another 'hair' Serum. On the contrary like I've mentioned earlier, I'm not giving up just because there are too many hair brands around that does the same trick, so I ought to try it out at least.
This, pretty much gave me a pleasant surprise.
"The Extraordinary Oil. Backed by years of research and L'Oréal's supreme expertise in hair, The Extraordinary Oil gives miraculously perfect hair that is Richly Nourished and Intensely Protected from damage while providing a Glowing Shine, a Sumptuous Smoothness, and an Ultra-Lightweight, Non-greasy Finish."


It looks and feels like any other ordinary serum but the extraordinary factor is that this oil not even the least greasy to the touch.
Just like something I would totally need to tame my stray ends without the need to feel oily.
I'll rub my hands together to evenly spread the oil on my palms and give my hair ends a soft scrunch to ensure the oil gets absorb well into the hair fibres.
The remaining product on hands will be applied on the top and and inner layers of hair, this is to straighten out the stray ends and electrocuted hair.
By light touching my hair this will prevent weighing down the whole head if I were to re-pump a dollop from the bottle.
Thank you L'Oreal for the wondering product!
Thumbs up pleaseeeeee!
*Product is sponsored
*L'Oreal Elseve Extraordinary Oil is price at $23.90 for 100ml available at all major supermarkets and drugstores