Hello Dblchinis


Yes this is a long overdued post, the pictures were taken during January when Janice visited town.
I took a day off to spend time with her, brought her out to nice food and do all sorts of girly things, like say Manicure. To be honest, we had so much fun together it was almost painful to say goodbye as she head to phuket and koh Samui for her next destination (see here)

We agreed to meet at Bugis Junction and the first thing to do when we meet up is to fill our stomachs with food.
I suggested thai food not knowing that she is going to be in thailand soon and was surprised that she nodded in agreement when I found out that she is actually going to grab a taste of the Real Thai food soon to come. Maybe she is a huge fan of Spicy food, who knows?

Anyways, this is what we had in Siam Kitchen #02-46.
Apparently the food tasted really yummy, I usually have very low expectations of Thai food in Singapore, not that it taste horrible but is just that the authenticity is not there, they mix so much rubbish into that phat thai I even don't know what is called anymore.
But I have to say is really worth the visit to Siam Kitchen although we order a little too much to what we could stomach.
Crackers for starters



Green Curry



Seafood fried Rice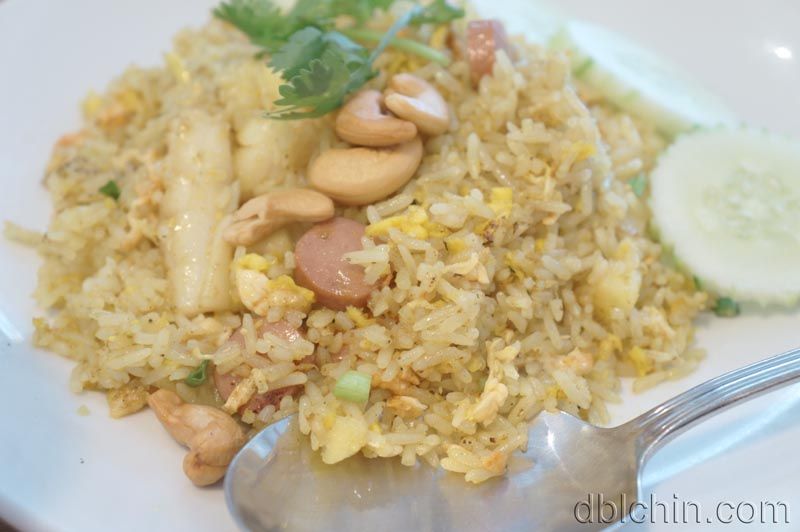 Fried Beef



Crab stuffing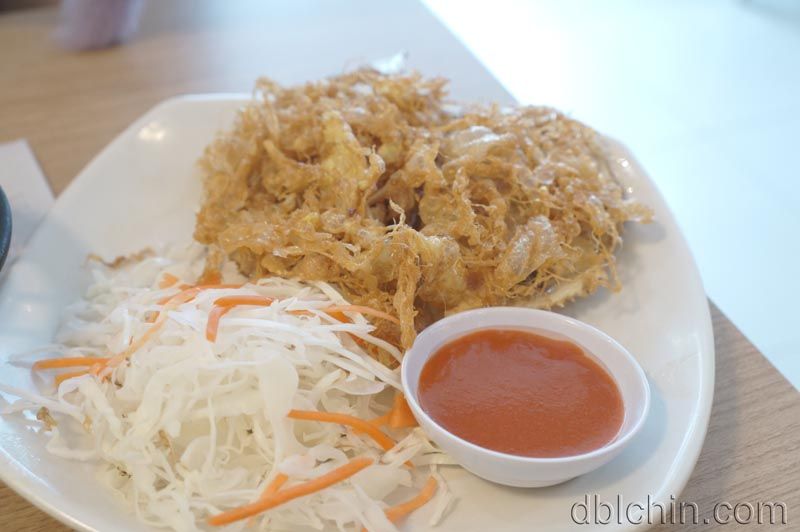 This, is the highlight of the dish, it tasted so so good!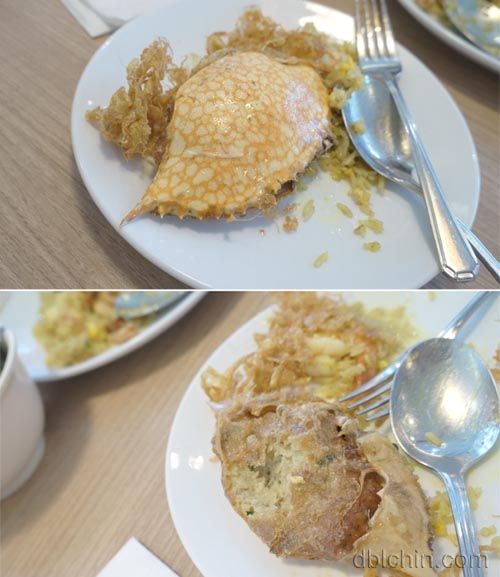 Later, we head to Milly's to get our nails ready for Chinese New Year


This time I opt for extension just simply because my nails are too short.
Wrong decision actually, because I'll be off to Krabi during this time and most of the time I'll be soaking myself in pools, seas or just simply just submerging my fingers in that velvety sand around the beaches. Very unfortunate that the patterns on my nails got ruined sooner than expected :(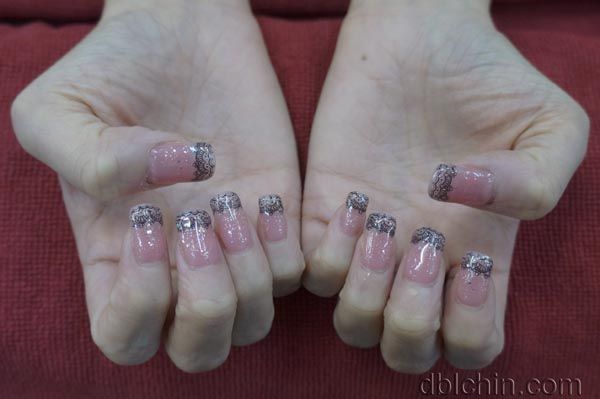 Regardless, isn't this a lovely lace pattern on that skin tone nail bed? At first it looked a little dead when is done, like a cross between trying to be adventurous by with the lace yet boring to the max with a safe shade of nail colour. In the end, I requested Corine to paint on glitters as top coat and it immediately adds life back to my nails!

Milly's is located at: Bugis Village Extension,
Level 2 @ Bom Bom street.
Booking & enquries: 8383 5395
Tel: 63384137

Janice got her nails done in white french tips with glitters at the center.
Her glitters were so clustered together that forms a thick silver lining across her nails while mine are like stars, spread sparingly across the nail bed.



Janice mentioned to let the design show up better I need to grab hold of something, this case her cat ears iPhone cover.



1 last picture of us at Milly's nail salon before I end this post.
I was in my suede boots and my beloved purple hair which I dearly missed.

♥Dblchin