La Sambuca a new platform for European craftsmen and brands to sell the highest quality hand made products from across Europe to the Asian Markets.
I was sent a pair of Nautical Wedges Tossa Espadrilles Meditarrean from the ESPADRILLES range.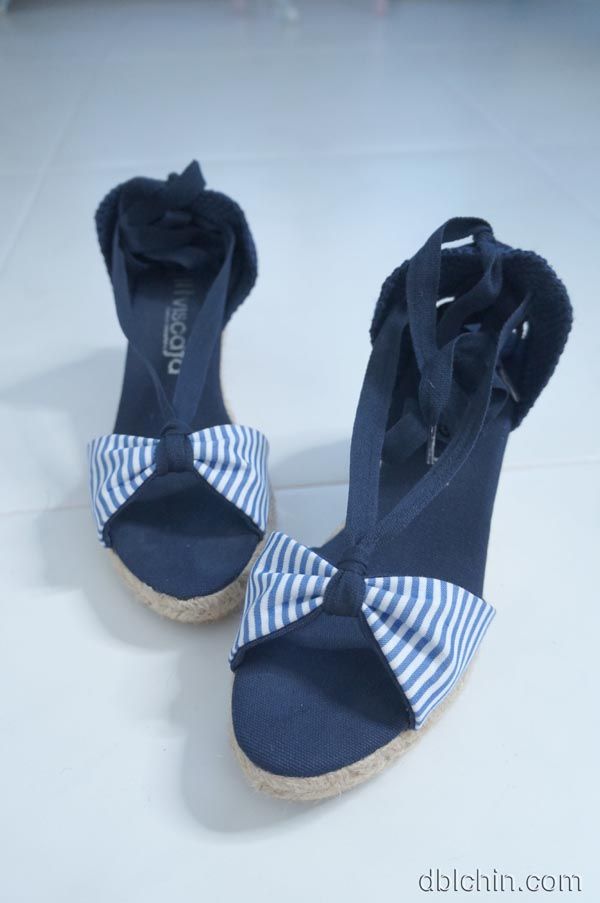 2.5" in height gives me the privilege to look a little taller yet still matches perfectly to my weekend get up (shorts + Tees)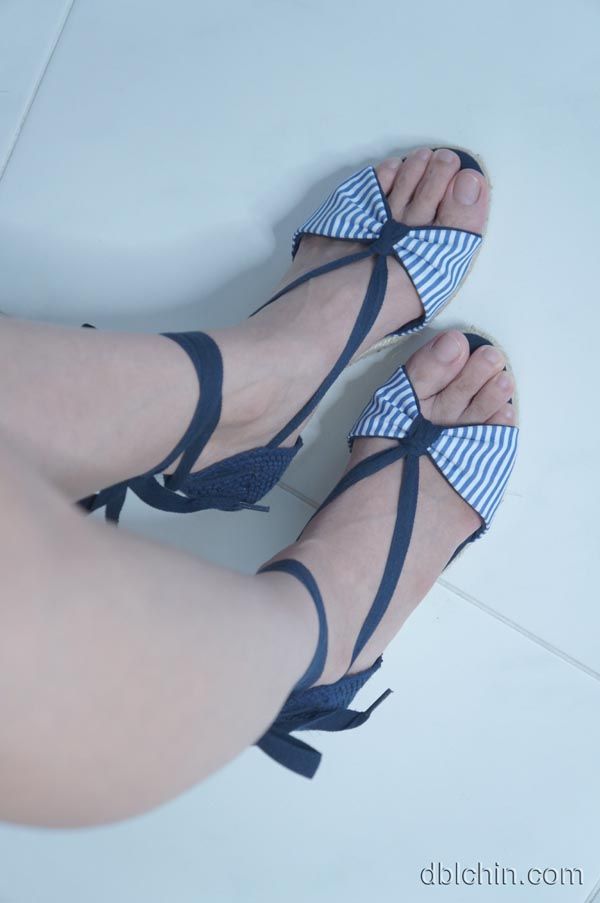 Made of Canvas and woven cotton, this pair or wedge feels light on my feet, no heavy dragging at the end of the day.
However, I have to say it fits a little loose probably because I have a slightly bonier feet than many other people. I guess thats where the strap comes in, better security when tied around the ankle of my legs

The alternating blue and white strips was placed vertically to give the feet a leaner look even thought mine was already stick thin.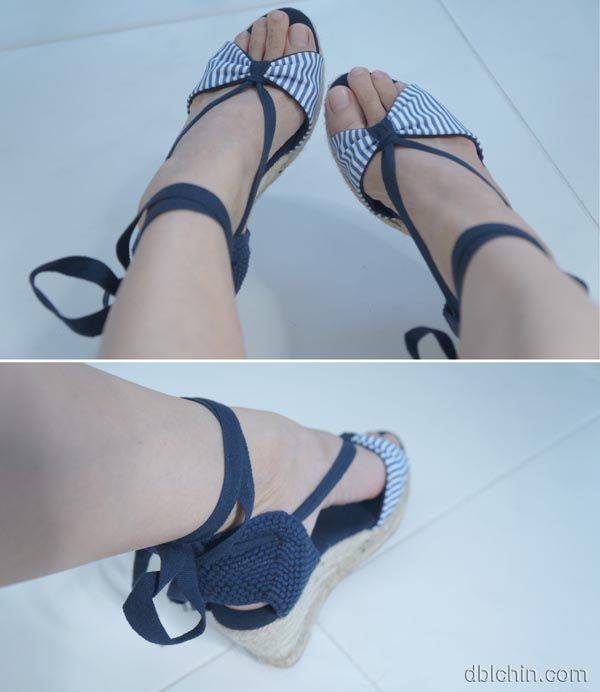 I'm loving the knitted heel support as it doesn't feels biting even thought is my first time wearing the show. It wraps on my heel loosely giving me the room to nudge around yet still holding my feet firmly in place.
La Sambuca
"We are confident you will be delighted with your purchases at La Sambuca, so much so that if you are not, we will accept returns for a 30 day period from delivery to you and a full refund of your purchase!"
Exclusive Deal for you Dblchinis!
Just enter the following code 'DBLCHINREADERS' during checkout and you'll get enjoy10% discount off the total price!
La Sambuca promises to delivery within 2 days upon purchasing of items, I'm glad I received mine sooner than expected. Thanks La Sambuca!

Shop away Dblchinis~
*Products are Sponsored.