Hello Dblchinis!
Today is a very special introductory post on
Moment Watches
, special because it relates so much to us; a Chinese celebration! (stay tune for giveaway at the end)
Everyone knows is the 'hissssSssss...
Snake's
turn this upcoming year. In order to usher in this importation celebration, Moment Watches came up with a clever snake design commemorating this Chinese New Year to attract the young and old!
The
'Be Jubilant. Rejoice'
watch

Everyone knows Chinese New Year (some called it Lunar New Year) is the most important holiday for the Chinese and is celebrated widely in Asian regions such as China, Hong Kong, Singapore, Korea, Japan, and in the Chinatowns of Australia.
This seasonal watch from Moment Watches carries a bunch of meaningful details to its design. The clock face illustrates the snake in numerics of '2013' (
for the young

...
) if you haven't figure out by now. If it is really that unnoticeable, there's a supported Chinese character that says '蛇' (
...and the old
) means snake in sleek red, which is also an auspicious colour for Chinese festive season!
A very well played light and dark contrast, the leather strap it looks clean and posh yet setting an obvious difference with top stitching in grey.
What I like about is it's oriental appearance on the clock face that reflects a sporty silhouette to its outlook.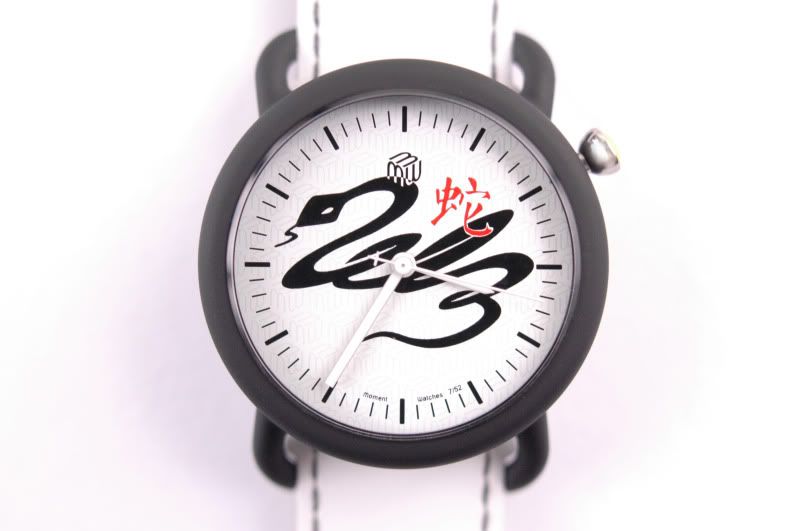 Moment Watches has something in-store for my readers this Chinese new year.
Yes! one of you might get to win this awesome 'Be Jubilant. Rejoice' Snake watch!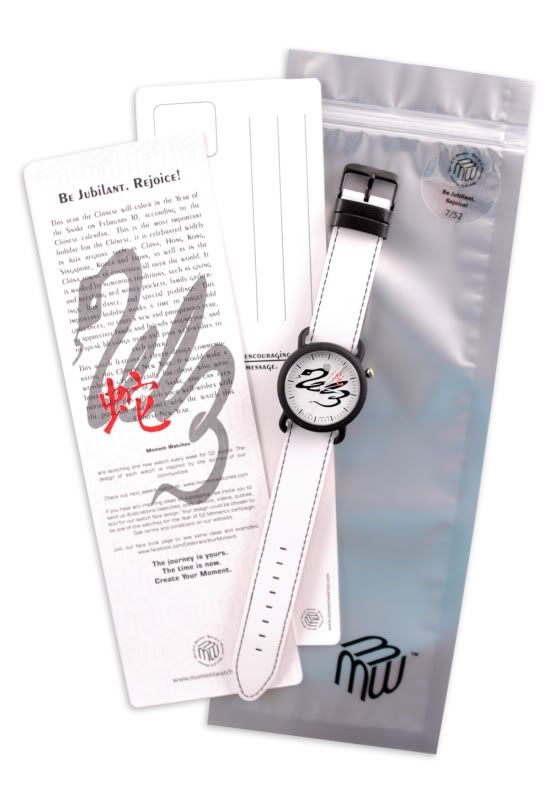 All you need to do is to 'Thumbs up' for Moment Watches Facebook Page(appreciate if you could support mine too!) and share this picture! I'll be leaving for Krabi tomorrow, will only be back next week. Not to worry, I will announce the winner by Next Thursday!
*Giveaway applicable to only Singapore residents only*

Good luck and 新年快乐!



♥Dblchin

Please Thumbs up for my page :D