*post dated*

Hey Dblchinis,
You probably realized I have gone for a longggggg hiatus. Mmmm...I was unwell, something major happened but I guess I'm not ready to tell.
Not to worry I'm better now, everything's pretty much back to normal after recuperating for 2 weeks. Just need a little bit of warming up with social media, catching up with the latest newsworthy gossips :x
And...perhaps one day I will be bold enough to tell but for now the news only circulates among those who care. Thank you to my closest kins, my extended family & lovely friends who visited, thanks for sending me fruits, flowers and boxes of chicken essence. I never felt more loved.

ok very personal matters aside, let me kick start this post with probably-you-seen-it-a-million-times (on my facebook page) purple violetish hair.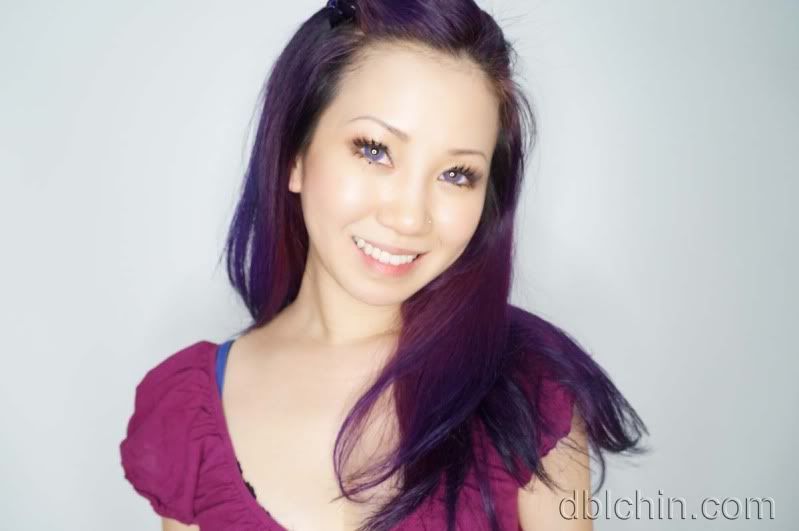 I guess is time for a change after having those overdue reds (not talking about periods) for the longest time.
Omg I can't imagine the ugly roots I let live for almost 2 months. To my surprise I still get people coming up to me and complementing the red I had on. Shunji Matsuo is the bomb, I love you muack muack.



BEGONE Unsightly roots!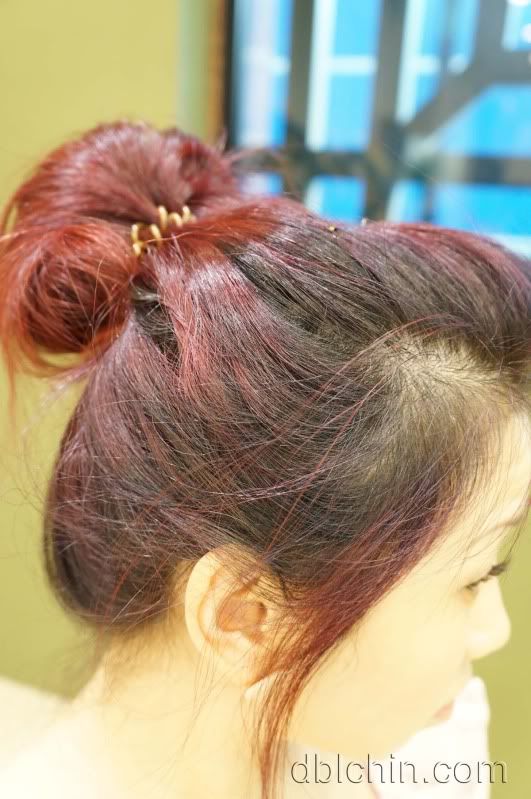 This time round in order to get the violet from the chart (Elumen from Goldwell), my hair needs to be bleached to get rid of the red pigment so then Justin can top the hair with violet/purple that will be more absorbent this time round.



2 different bleaches were used for the bottom and the top section respectively, the stronger bleach goes on the surface of the hair and the milder bleach goes on the inside/bottom section.
(Stronger Bleach)


(Milder Bleach)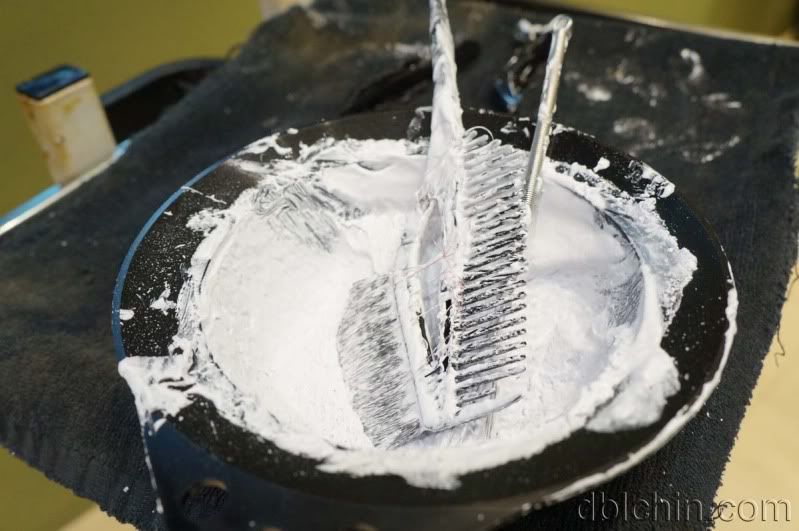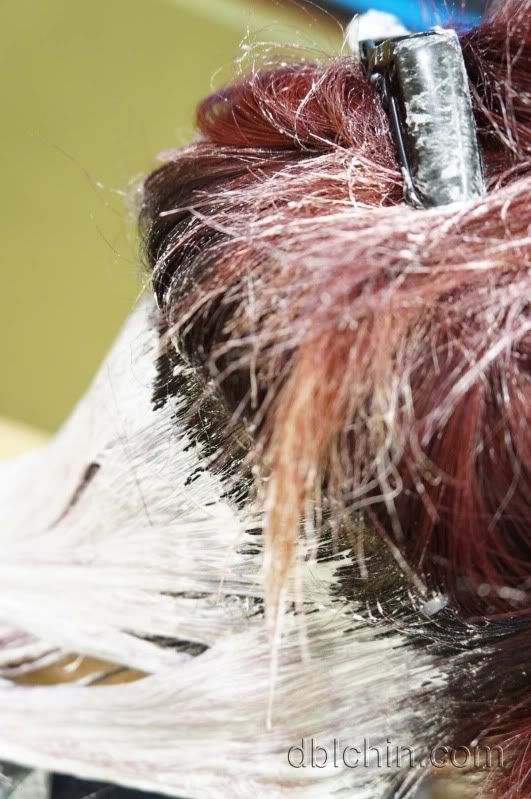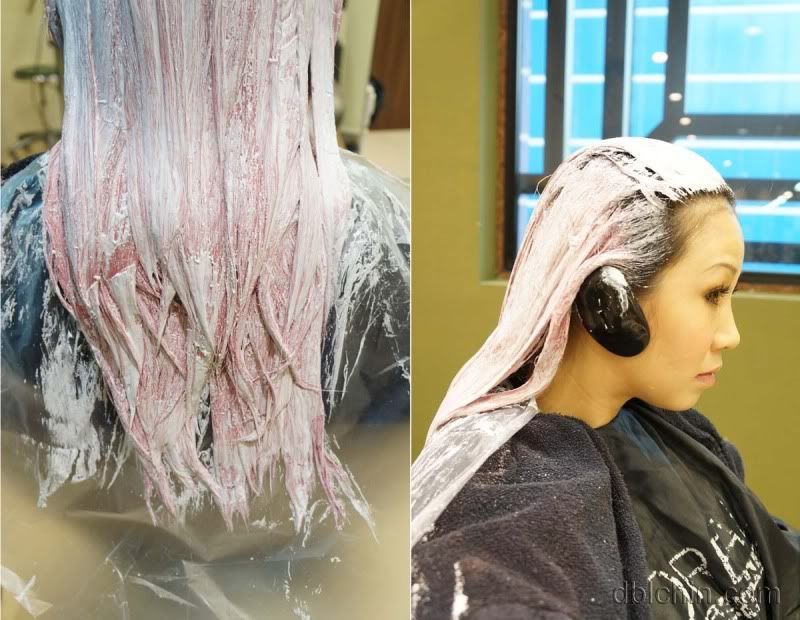 I was put on heat, ok pun, for around 30 mins with that big circular machine right behind.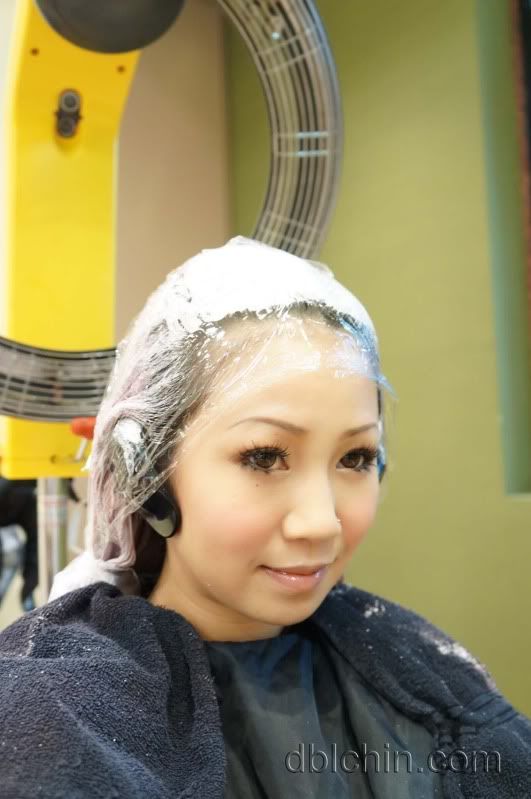 My hair was bleached only once and I'm ready to tap on the purple.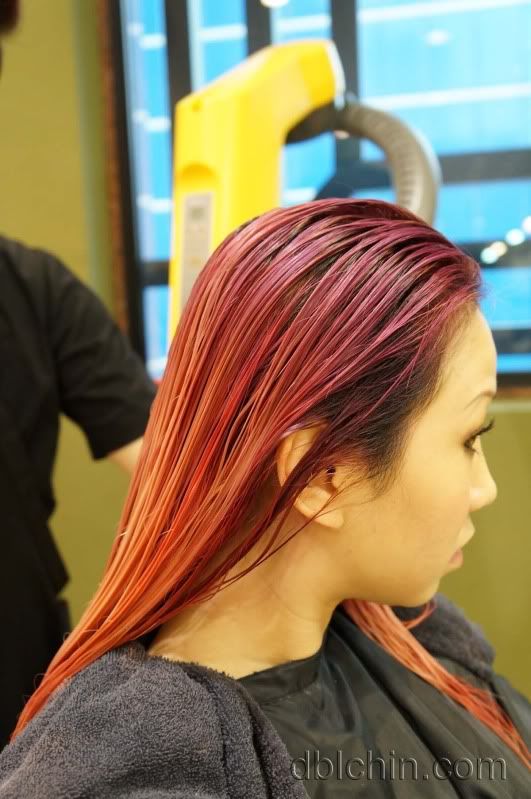 * BREAKING NEWS*
My post hit a momentary paused because my in laws suddenly called up to inform us about our Dog Richie. He got bitten by a Retriever and was bleeding profusely, we immediately dropped everything and rushed to meet my in laws at vet.
His cheeks was torn and flap of skin was fluttering away, good thing was he's still agile and active.
The Vet then assured us that he is only suffering from superficial injury that needed some stitching work.
Anyways he is fine now, I will probably talk about this in another post.

First lets finish up this blogpost, chup chup.

Actually I wanted to leave my hair as it is coz is goddamn chio already then I realized is too juvenile for my liking.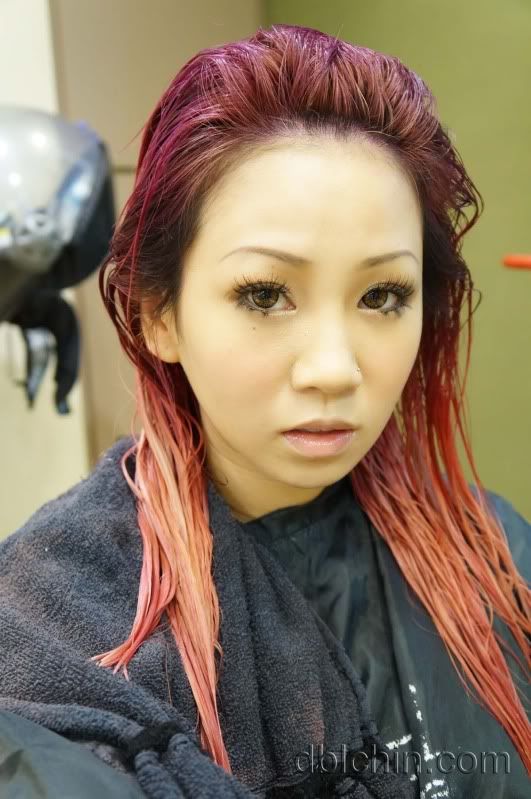 The ends are bleached to the max though, a good base for the purple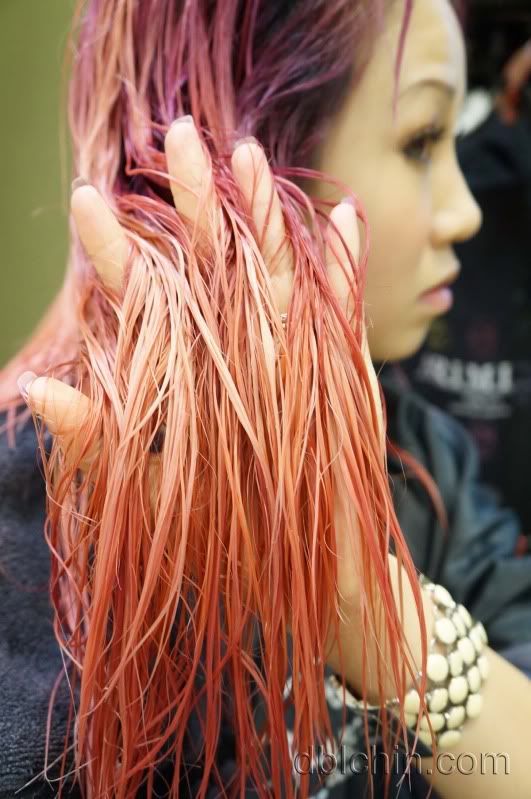 Actually quite chio right? but sorry la, not my taste.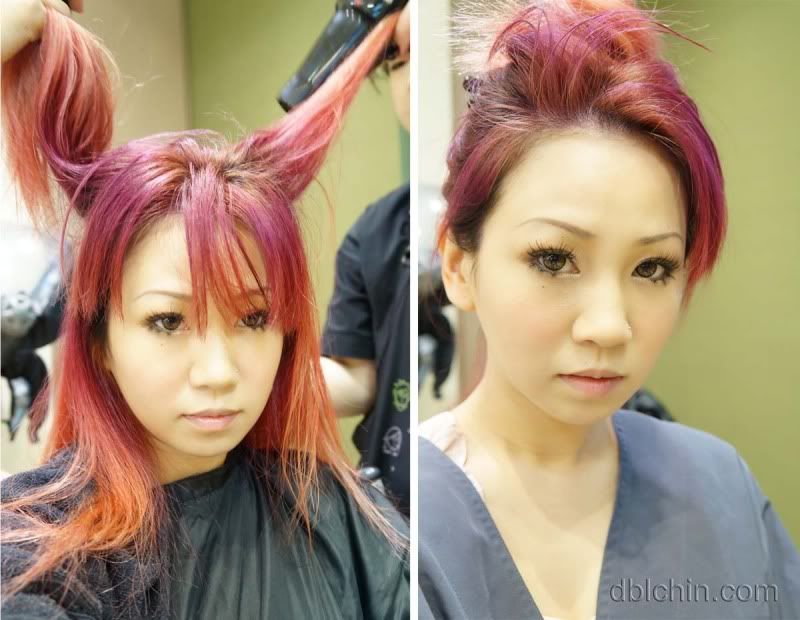 Royal Purple, here I come!!!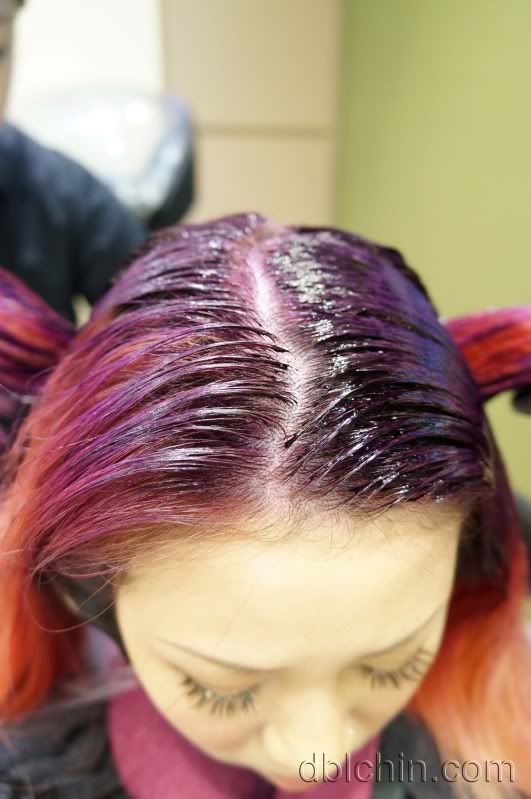 To maximum the effect, every colouring process is being cling wrapped.



And...Tada!



You can see that there are some faint purple marks on the left section of my head, this is because Justin is still trying to strip off the red pigments that was deeply embedded in my hair. It will be gradually corrected when I go for my touch up sessions. Unless, I change my hair colour again.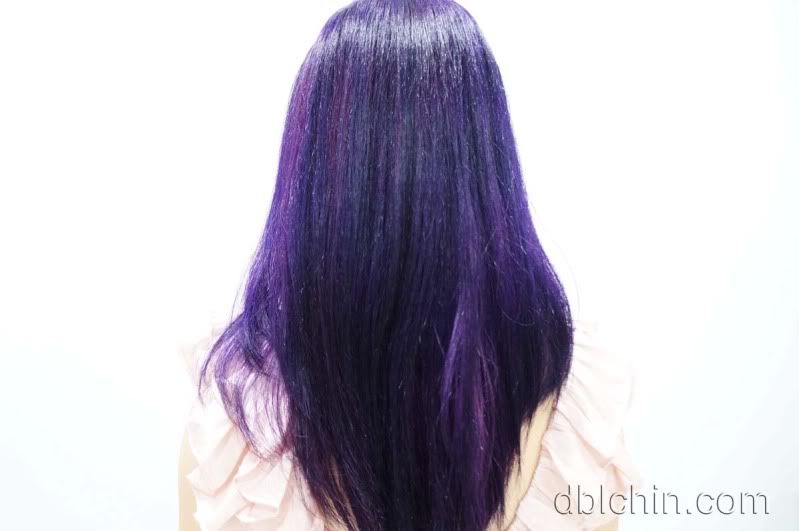 Clearer Pic with Ringlight that shows the contrast better.

♥Dblchin
*Treatment Sponsored
Look for my trusty colourist Justin @ Shunji Matsuo Salon:
391 Orchard Road #05-23,
Ngee Ann City Podium B
Singapore 238872
Appointments: (65) 62381522, (65) 62381514
Please Thumbs up for my page :D