I Received items from Brigitte a while ago. Have to say I'm pretty excited about Brigitte, their lashes look so soft and is something I'll completely die for!
This time round is a 4 colour eyeshadow quad(ROMANTIC EYES OR1) and a duo blusher (ROMANTIC BLUSH OR1) for my review.


ROMANTIC BLUSH OR1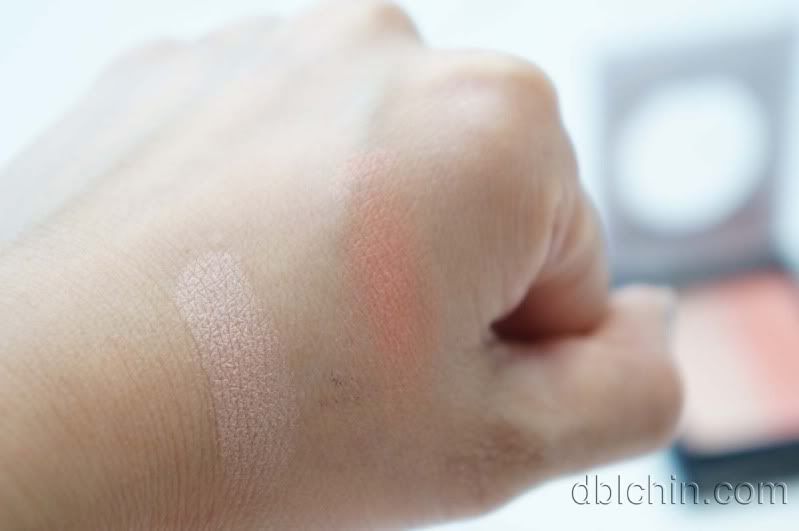 This peachy(right) colour itself already gave my skin the deserving glow, however if I add on the highlights, my results are effortless. Suddenly I felt like I've just pop out from a magazine. Yes highlight your blush really makes a huge difference. Realized how those models from Vivi, Pop Teen always carries a dewy glow to their faces? The highlighter does its trick.

ROMANTIC EYES OR1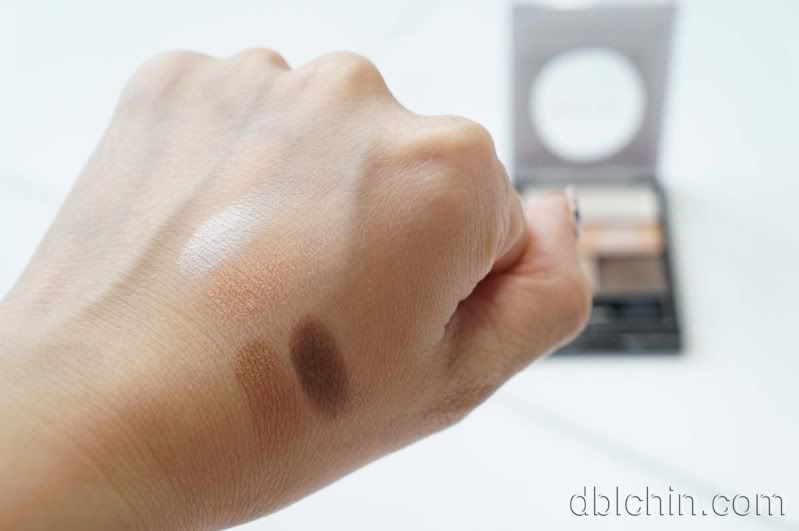 Eyeshadow quad that carry warm colours accompanied with a peachy/rose pink shade is a die for!
I always uses the enhancing shades (tone on center) on my tear ducts to make my eyes look wider and bigger. This case the warm peach almost orangy colour that was given is now my new favourite.
This quad is good enough to create a subtle smokey look because the deep brown (shade on right) is not intense enough to create that dark sultry look but yet it is able to contour the eyes giving it the adequate dimension for a understated look.


As you can see from the family of quads which I own and these has already been my staple of the longest time.
Lets welcome the Newest member 'BRIGITTE' *applaud*
Most of the no brainer but si bei chio looks you seen on this blog is created using the below quads.
Notice there is always a highlighter which usually comes in off white/cream, an enhance colour that usually comes in warm bronze, orange/rose pink, a base colour which is usually an average brown shade and a contour colour which is usually the darkest brown or a deep auburn colour. These are the essentials to created your perfect subtle smokey eyes.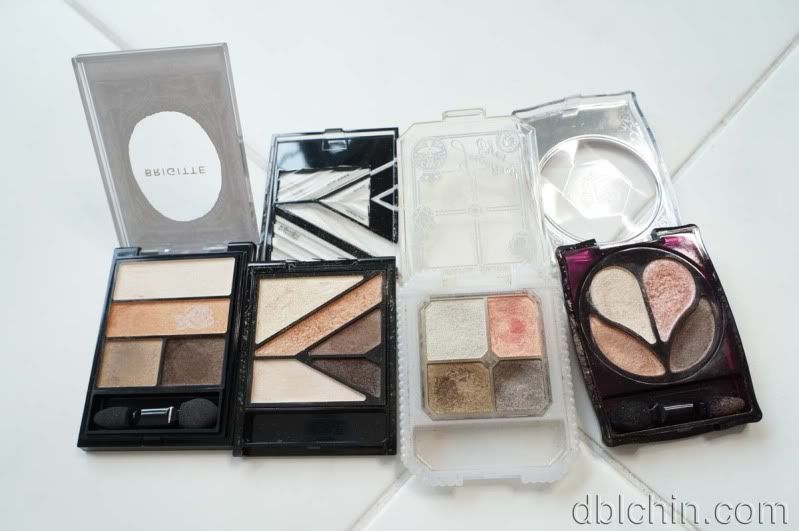 From left : Brigitte, Kate Cosmetics, Majolica & Lavshuca

♥Dblchin



*Items Sponsored
*Harajucute is available at all major Guardian stores.






Please Thumbs up for my page :D