I know that
Xiaxue
had recently raved about Loreal Youth Code and I'm happy to show you the magic too!
I was sent both the eye essence as well as the youth code serum, actually I've been using the serum for a while already I must say I really enjoyed this product with thick consistency yet barely greasy at all!


The eye essence comes in a handy dropper bottle like this, slightly more concentrated than the youth serum yet perfectly gentle for the eyes. Despite being small, this essence carries all the key ingredients you need to prevent obvious signs of aging.
Age is a scary number, one day for no apparent reason I woke up with premature mild lines under my eyes. It was a rude shock, I thought I never get old. wtf what was I thinking? Really wtf .
I then knew it was my calling to take immediate action, I don't want it to become a real problem if my eyelids starts drooping like I can't differentiate the right tool between my husband penis and his balls.

Mixture is semi white and is slightly runny, looks a little like phlegm without the green but it don't take my word for it, this thing really smells great.
Like my height, this dropper is pretty short so probably you can only reach out to one eye for every squeeze.
Unlike the usual cream/tube base eye-creams, texture is very light and easy to apply and it gets absorb into the skin real quick. I have to say this is my favourite for now till I discover a greater one.



Lets salute to good skin this coming 2013, bullshit to 21-12-2012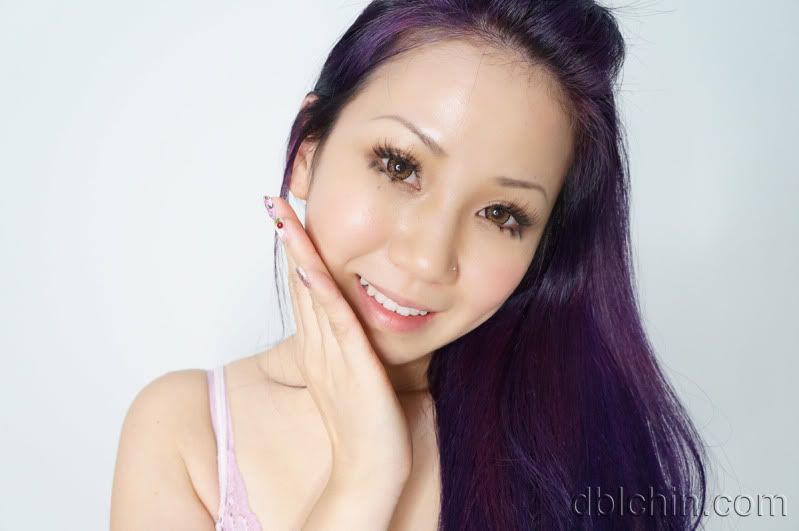 End of the word, you absence is our celebration and Fuck you don't come back!

♥Dblchin

Please Thumbs up for my page :D
*Products sponsored*