Hi Dblchinis
I did a Client's makeup and hair for a wedding around few weeks ago and I must say she's pretty happy with it!
Here are the look I did for her big night out!
Beverly wanted a neutral yet smokey look, so I decided to keep her eyes simple only to darken the outer corners giving that sultry boost. Her natural lash needs some deserving falsies to feel noticeably prominent for a grand night out.
I also coated her bottom lashes with several coats of fiber mascara to elongate the lashes, notice how it immediately opens up to the windows of her soul?
In addition I only drew 3/4 of her lashline with a pencil liner to make her eyes look bigger and rounder as she already has the cat-eyed tip on her tearducts.Pencil liner keeps her eyes looking less harsh giving the smudge out effect.
I'm pretty proud of my skills for applying falsies, it look as if those are her natural lash! *beaming with pride*
However, one thing I need to improve drastically on-> sticking of double eyeline tapes, fibers, glues, whichever is necessary in need of help.
But not to worry, when Bev opens up her eyes, the eyelid tape (on the left) is less significant and barely there.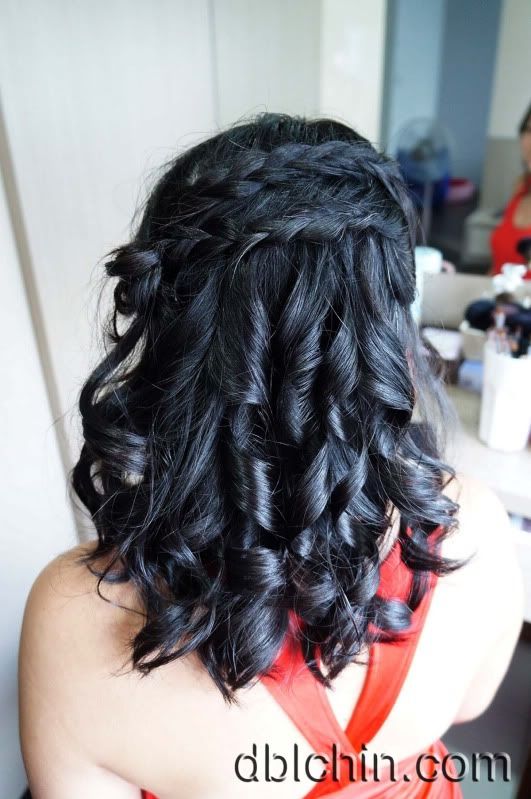 Bev wanted a hairstyle where she could fit a small little hat on her head for the fun of it, so I gave her a side crown braid and curled the rest of the sections making it glam and a little Victorianish to match the hat.

Left profile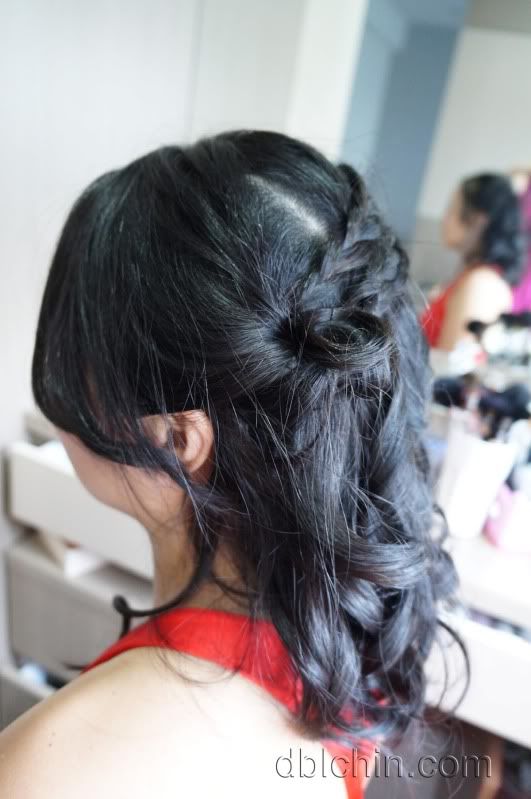 I had tuck the loose ends into a cinnamon curl and secured it with bobby pins.

Right profile



Right Profile (Close up)



If you wish to enquire on my service/s, please mail me at dblchin@hotmail.com or leave me a private message on Dblchin Blog facebook page! Cya there!!!

♥Dblchin



Please Thumbs up for my page :D