Woots! Hi dblchinis!

Remember the last time I blogged about Fiji Water for a good cause?
I got 2 standard bottles for my enjoyment and it has been serving me well for the longest time. Ok la I didn't really bear to drink because Fiji Water is labelled as the elixir of all mineral water, so I treasured the last bottle and tucked it away in my secret closet. This could serve as an emergency salvation in case my skin starts to wither.

Then I think I must've stepped on somebody's dog shit because for some reason Fiji decides to send me a full loaded carton of Giant size Fiji artesian water!!! WOW.
I'm praying hard for more dog shit luck in 2013, just not with my new shoes.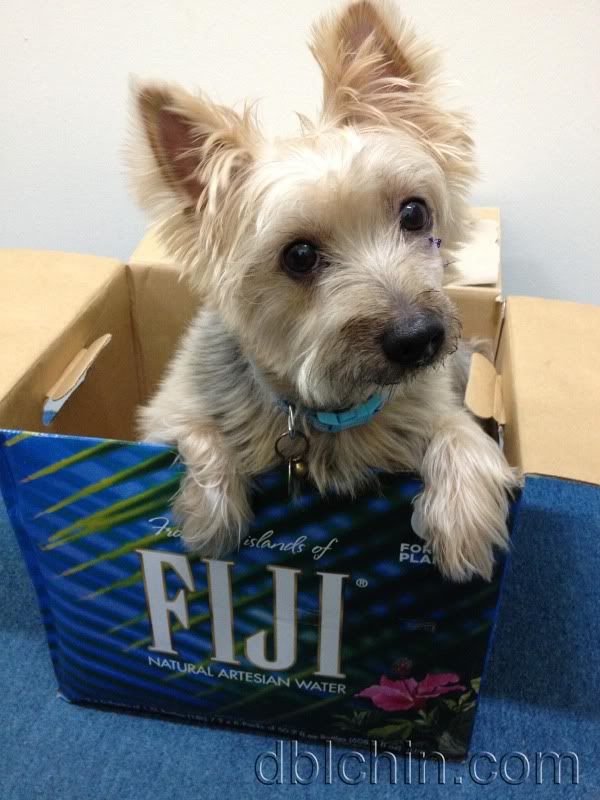 Incase you are wonder y is Richie looking asymmetrical in this picture is because he is pretty much shaved down on 1 side of his cheeks due to a dreadful bite from another dog. Those purple threads peeking right under his eye are not my hair strands but 6 stitches that he had to bear all the way down the jawline.
Not to worry, he's recovering well now :D



Thank you Fiji for giving my Dog Richie and I a grand closure this 2012.
My blog will continue to support brands for a good cause even if is just simple sponsorship without monetary gains.
Thank you once again and more blogpost to come!