Hi Dblchinis,
It seems like I haven't been blogging forever, apologies.
I've been real sick for the past few days, my stools were watery till the extend I duno whether I was shitting or peeing anymore, yes fml.
I had uncountable runs until my legs went soft, wah lao I was jialat till the max I had to lug my tummy in couching position all the time. Pretty bad I must say.
Right now I'm still recovering from this dreadful sickness and taking the blandest food offered to me in order to get well, Bleah.
I longed for KFC, Macdonalds, Mee soto, whatever that is able to spice up my asshole but I know I'm sending myself back to hell if I touch them now. so I'll stay good for now.

The next few posts are going to look nothing like any murdered scene which I've just described, these were posted dated pictures looking pink in health.
So, lets cut the crap (hopefully) and check out this maxi given by Karen, I think for the next 101 post you will see pictures of me wearing her pre-loves, a mountain of clothes that got me covered for a long long time.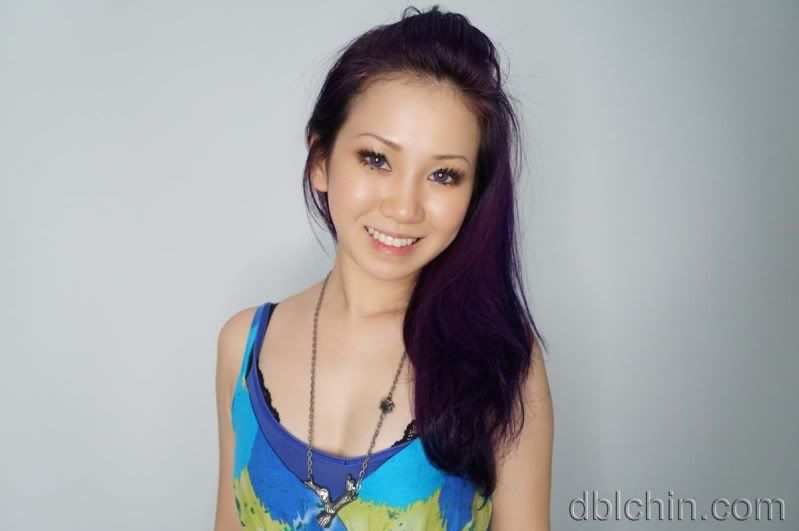 Wearing Freshkon Colour Fusion- Romantic Violet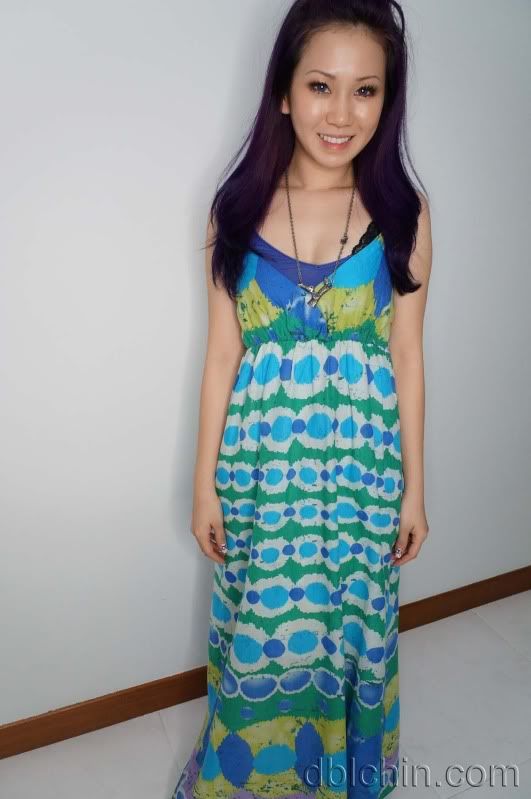 Thumbs up pleaseeeeee!