Omg Omg Omgggg!!!! Tell you Dblchinis, shopping for Sari is the funnest thing ever, especially for my friend's Indian-Chinese wedding!
I mean how many times do u get to attend a cross cultural wedding? This is so exciting I almost hyperventilate as I type. So my girlfriend approached me as one of her jie mei for her wedding and I readily agree. One day when we were having our jie mei discussion, 6 of us in total and were talking about the sari the bride would be wearing for that evening, I kinda suggested that all of us (jie mei) should don ourselves in Sari's as well!
Everyone thought it was an excellent idea, I mean of course who wouldn't? Not everyday u get a smart and talented plus super unbashful jie mei like me.

So we ended up here
||
\/
Little India, the Land of sequins, silk and authentic Indian food.



So, the Groom's mum brought up to our first Sari store:
Haniffa Textiles Little India Shop Houses, 60 Serangoon Road, (S)217965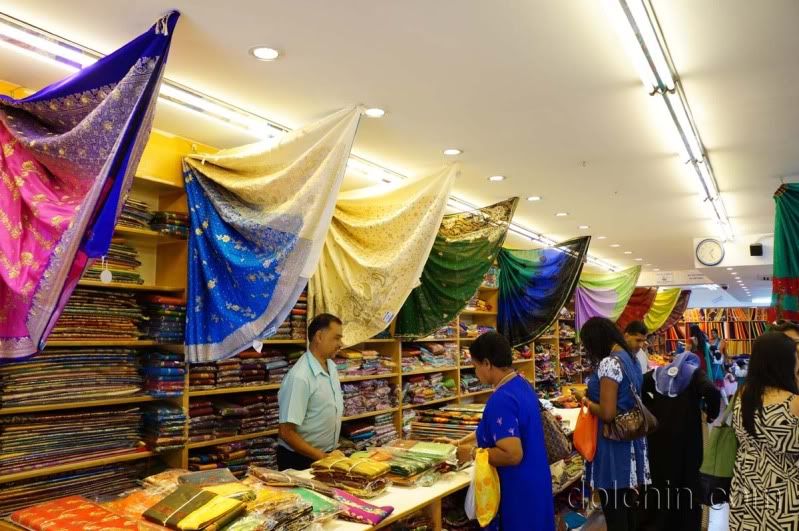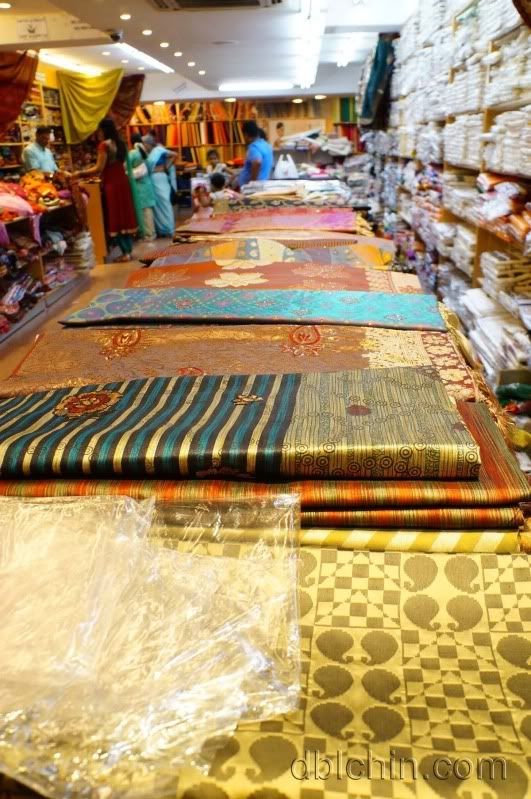 Look at the availability of these saris! They come in all colours you can think of!

Well of course, being a avid cheap skater, The first thing I did is to highjacked the cheap stash and fumble around for chio Saris (range around $20-$30). While the others take their time to choose, I grab hold of a couple and started anyhow wrapping myself up in corner where nobody can fight for whats (going to be) mine.

Here's Elle Trying out this Gorgeous Maroon Sari decorated with Gold sequins.



The Very Happy Mr Sari Man helping us to tie the sari.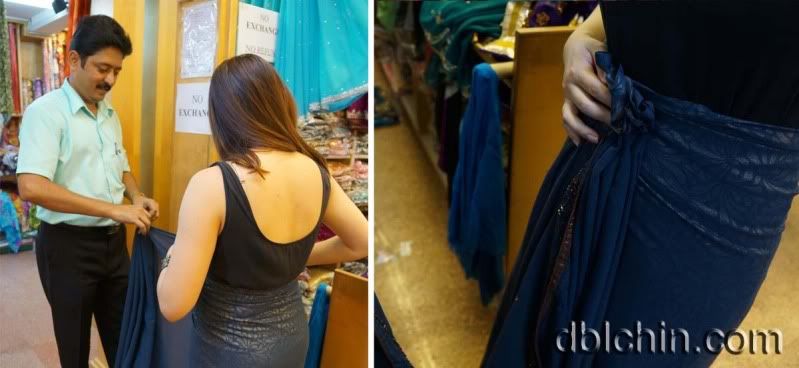 Check out the first sari I chose, was pretty determined to get this when Mr Sari Man showed me another similar piece but cost 3 times more than what I'm looking at.
I was thinking wah lao trying to cheat my hard earn 12 hours labour pocket money? 没那麼容易!
I wasn't convince just by looking at the fabric itself. So he gave me a swindler smile & told me to give it a try.
At this point I still don't believe him until he wrapped me up like a...



Princess...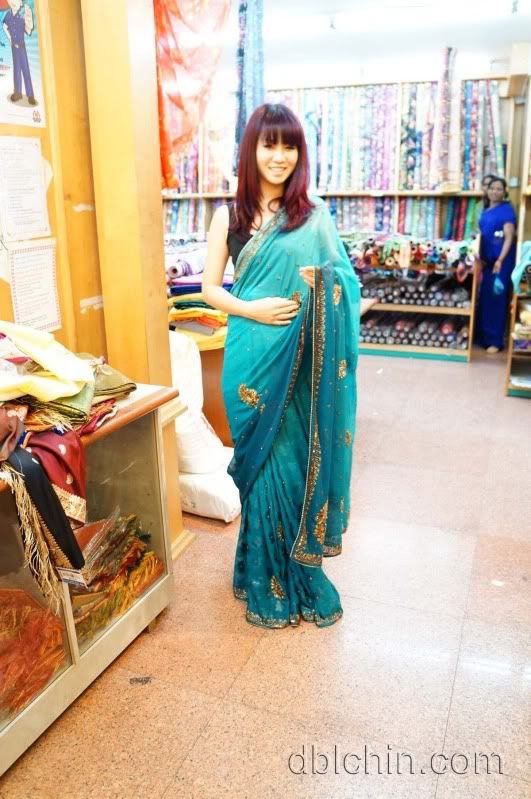 This, I'm totally Sold.
The quality, the weight of the fabric, the colour is substantially more glamorous and rich. I feel like I just stepped out of a palace to swivel my hand at thousands of kneel peasants.
Yes I was dreaming big time but I really did settled for this.

Only Elle and Me got what we wanted and there was 4 unsari jie mei's left. Oh 1 didn't turn up but it never mind that, we still can do it with 3.
Before we continue our sari hunt, we had to settle our stomach first.


My first time heading in for Indian Food.

They actually serve Free chilled water in a steel flask which is not a very common sight in Singapore. Most places u still need to pay for plain water, wtf.



The bride (extreme left) her sister and cousin.



Mama Groom! Check out how happy she was hanging out with us!




Indian Food which I didn't had any because my husband wanted me to try out his rosti before heading out of the house. So sweet and taste great!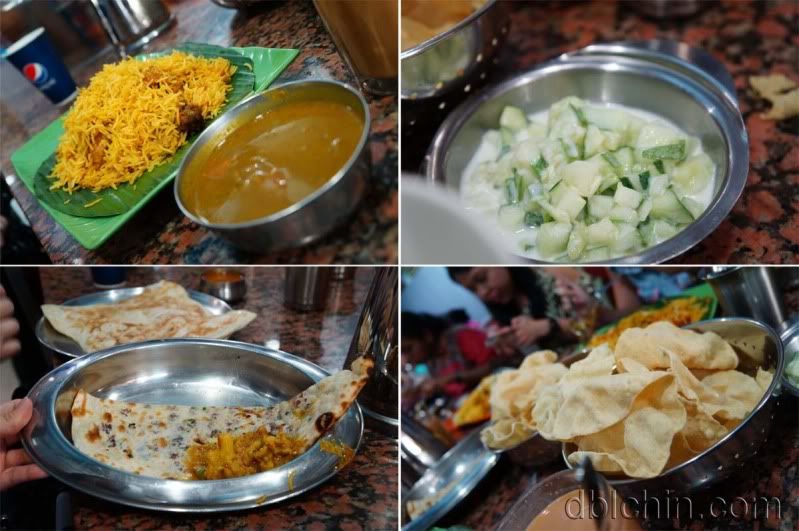 When Lunch is over, We head to another branch of Haniffa Textiles nearby (sorry couldn't remember the address) to continue our search for the best Sari in town!

Dana's choice!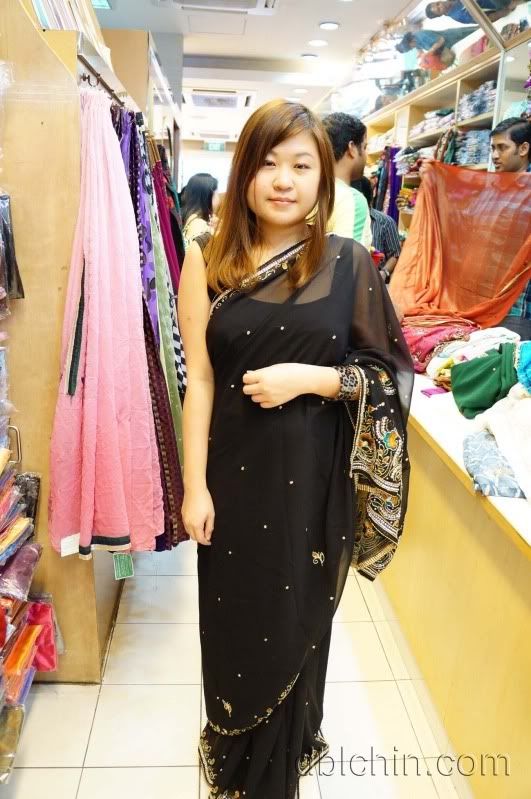 I was suppose to be a live demo for this off white sari with silver sequins.



The Bride trying out for herself too!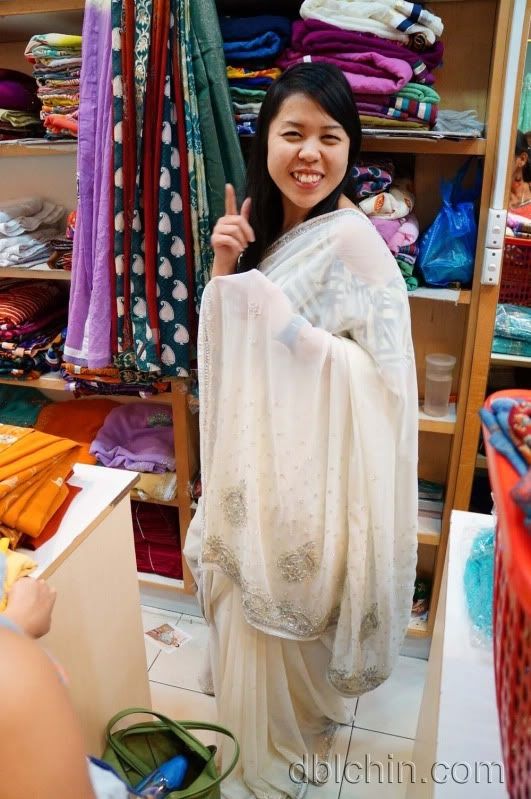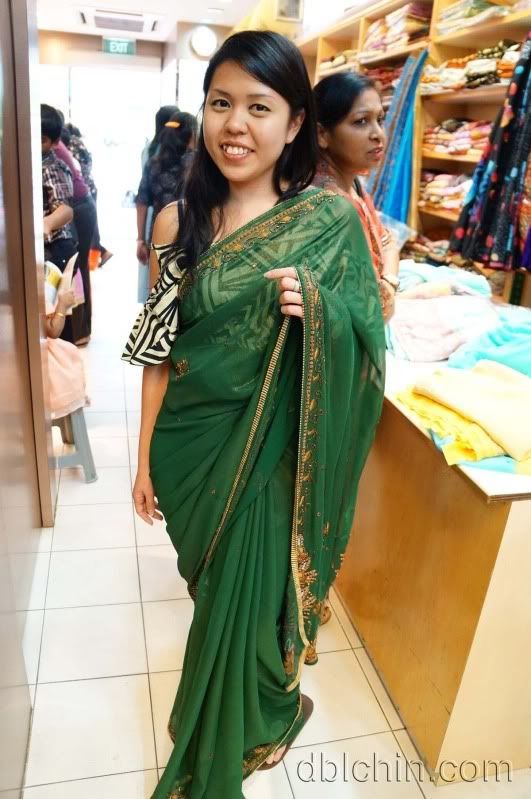 Later I had to rush over to Antinotte-Palaise Renaissance to meet my long lost friend! wtf no la my Lasalle friend, I think I'm only left with one art college friend since we left school, they others already disappear in to thin air.

We had sandwiches, pastries and coffee.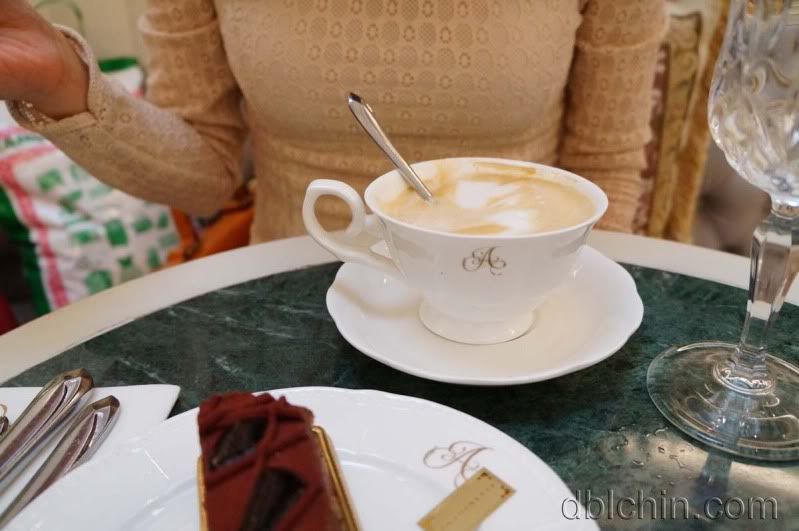 Had a fruitful and busy busy day but it was very much an awesome one!

♥Dblchin


Thumbs up pleaseeeeee!