*Sponsored


Hi Dblchinis!
I have so much to talk about yet my work schedule is full to the brim, I'm so overwhelmed with everything; work, self grooming, catching up with love ones, collecting pre-loved items from Karen, she gave me a truckload full of clothes. Great! I'll be officially out of the shopping zone for the next 1/2 a year.

Actually I've been wanting to blog about many other stuff but I just can't find time to sit in front of the computer switch my brain into the blogging mood.
So right now I have only couple of hours to spare before I head out for family dinner, I better get my ass down to blog! Actually I'm pretty much contented that I get to catchup with you dblchinis even for a bit, life's busy but good!

Some of you who are my friend's on facebook probably know about this, the
PANASONIC SINGAPORE BEAUTY COMPETITION.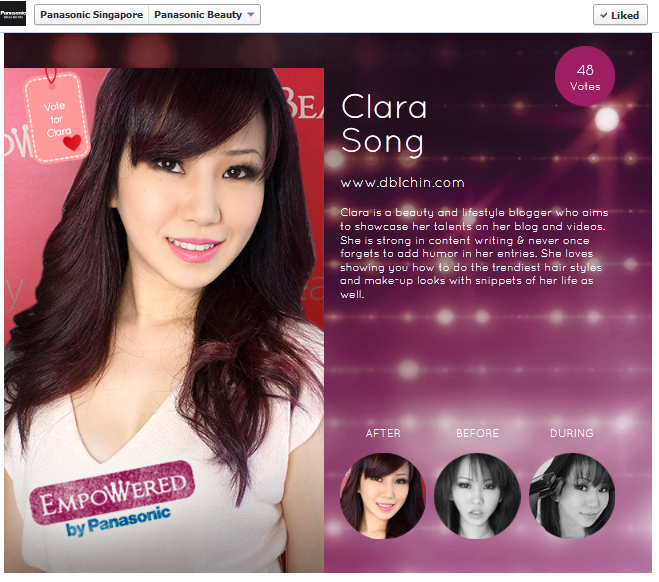 Panasonic had invited me to their workshop to experience their upcoming and latest product but as usual I have to give it a miss due to work commitments.
By far usually bloggers only get to bring home products/goodies if they attend the workshop or event. I was quite surprise they wanted to send me some products even though I couldn't make it to the event, not that I'm complaining, going the extra mile for a blogger? I'm most flattered.

To add on to the excitement (as if the products are not heart pumping enough) they rope me into this hair/beauty competition that run by votes.
So here's how u dblchinis can contribute:
Click on this LINK , look for Clara Song > View her profile and you can cast your votes by clicking on the small tag located at the extreme top left to vote!
I shall thank you in advance for voting!

This is the item that I use to create the curls shown on the pic above.
Panasonic 6 in 1 multi-styling straightener


You can achieve straight, curly, wavy or voluminous hair their interchangeable attachments.


First you have to start with unruly hair and an unsatisfied expression like most salon ads do to their a'before' picture. For this case I added a little top model manner that came up pretty amateur.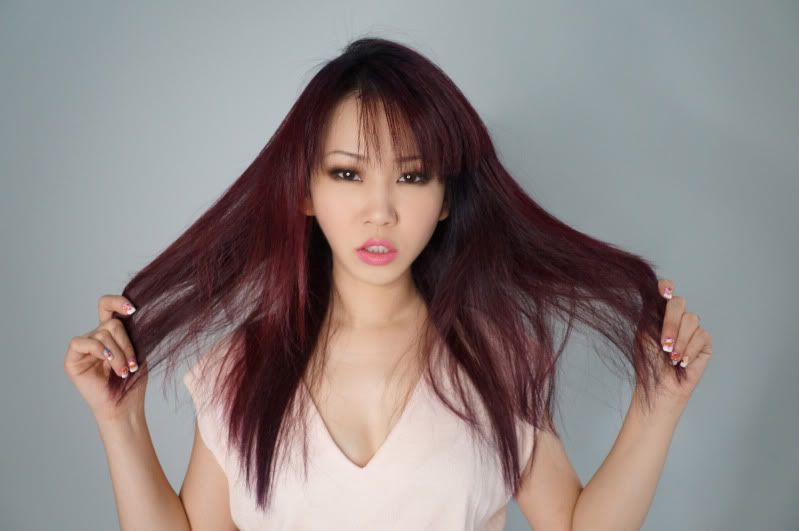 Here I'm using the 'For Medium Curl' attachments to create the curls.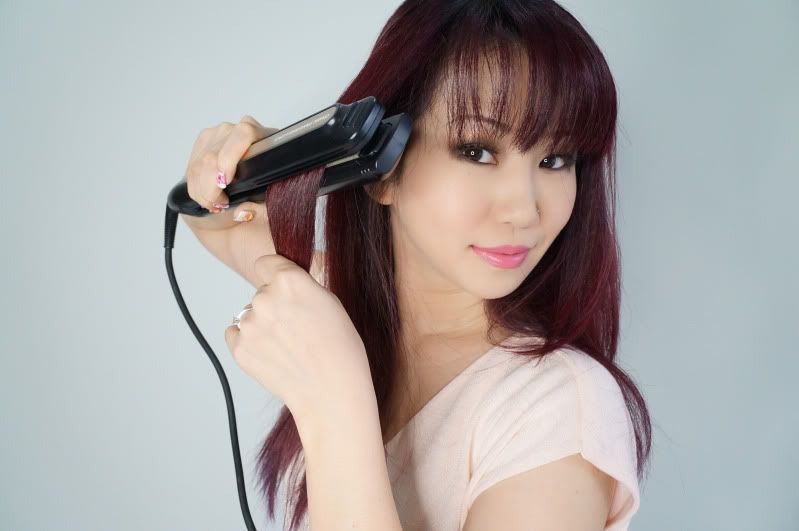 My curls came out pretty loose and airy which I pretty much enjoy.
If you are looking for skin-tight curls, this styling tool is definitely not for you.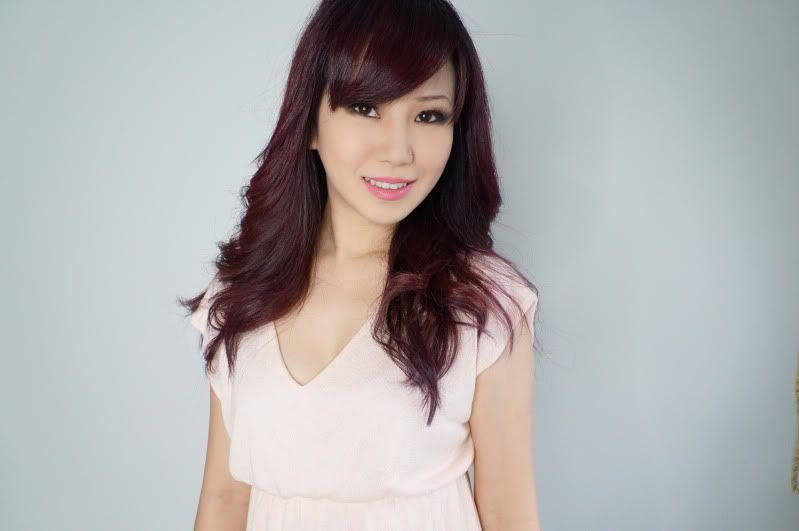 Panasonic Pore Cleanser

This pore cleanser works better when you are out of a steamy shower (don't stray your thoughts) where your pores are enlarged and blackheads are soften. Otherwise, is pretty much impossible to extract the blackheads.

This gadget is operated by socket and re-chargeable so you can use it up to many times before the battery life runs out.

What it does is when u turn on the power, it has this suction where you place it at your problem areas and it will extract the blackheads at a sucking motion at the same time emitting mist, whereby you need to fill it with water before you start using.


I have to say I've used this Pore Cleanser for a couple (9 or 10) of times already, although it is unable to extract the stubborn black heads, it helps to clean up the surface dirt and grimes.
However, I can aid this by going for a hot shower and exfoliate my skin prior to using the pore cleanser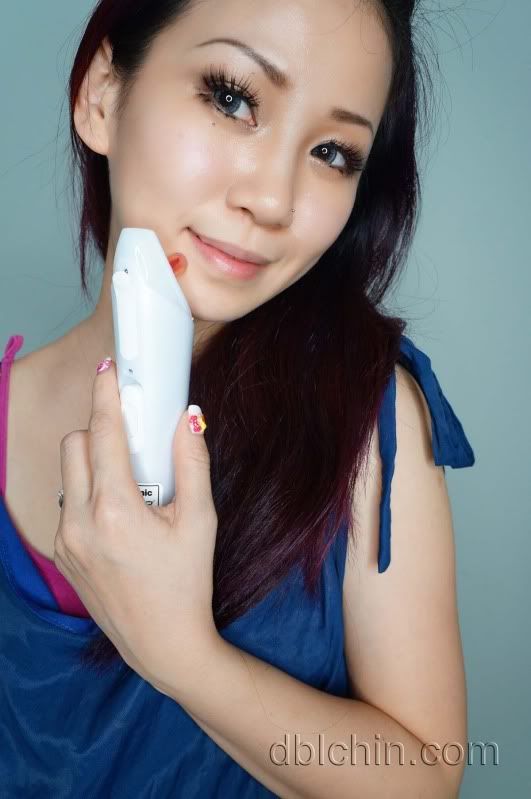 Deep Bass Fit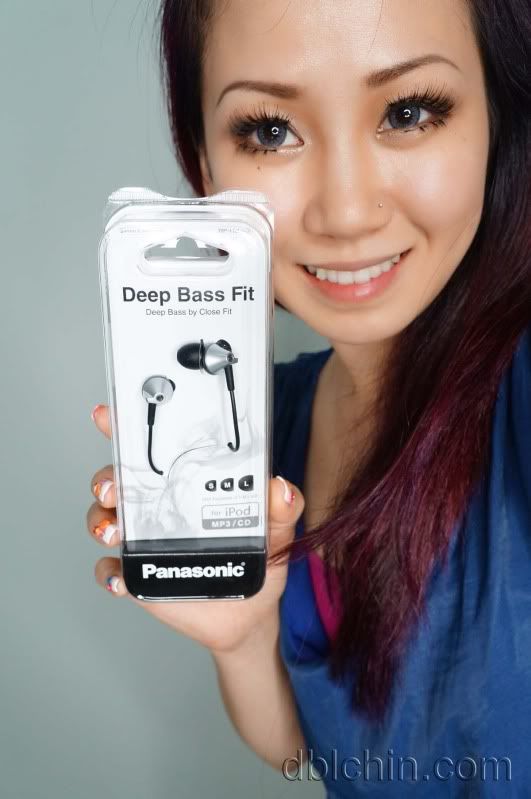 I'm not a fan of earphones but I appreciate What I've received.
Since I've already anticipate that I will be underusing this set of earphones, I'm going to pass this on to someone else, that is you.
I'm going to do a giveaway, all you need to do is to
'LIKE'
Panasonic Singapore and also My Facebook page (Dblchin Blog) , leave your contact details (Name & Email, Facebook Name) below and I will contact the winner by end of next week.
(Singaporeans only)


Face/hair Ionizer


I always save the best for the last, this is my favourite product from Panasonic, it tames my hair from that unruly bed head mess.
An ionizer (operates by socket plug) that helps to moist skin and create glossy hair. You do not need to do anything, just have to place it close to you be it your work desk, watching TV or before sleep, press the on button and a blue light will lit up to do its job.

This mini version of R2D2 object is charged with fine water particles that is collected from our surrounding to help to hydrate skin and give shine to the hair. You can actually use it up to 8 hours a day.
In the beginning I'm pretty doubtful about this product, like can really work meh?
But after trying it out for 2 weeks, my hair shows the most improvement.
I placed it close to me before I sleep every night and I will have the back of my head facing the ionizer so it can target straight on my hair. I usually wake up with a ball of tangled mess which is really frustrating but now I still wake up with a ball of mess, with less tangled hair.
I'm so glad no more ugly tangles, feels great being able to run through it smoothly, I say this Ionizer is worth investing.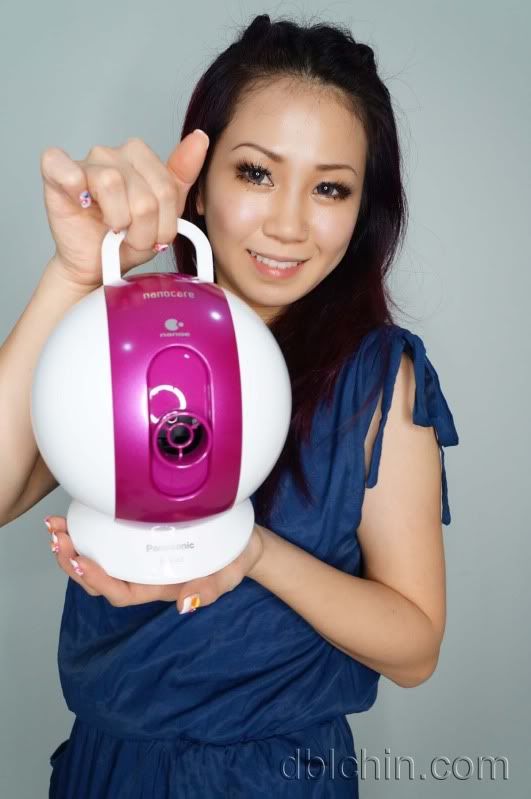 thank you for reading my Sunday Review, off I go for my family dinner now!
Oh yes, don't forget to let your fingers exercise by voting for me here~

Thumbs up pleaseeeeee!