Good Monday (NOT) Dblchinis.
Today is one of the lousiest Mondays for me, I woke up looking like walking dead, brushed my teeth like walking dead, wash my face like walking dead, change my clothes like walking dead, walk out of the house like walking dead. Period.

I blame my over active brain cells that strikes awake at night, I have no idea y am I such a nocturnal person and when the sun rises I hid like a vampire. Damn, I should work at the KTV lounge or something.

Anyways I managed to survive through the day looking like a walking dead. ok scratch that, I already period that shit. Yea so I dragged my dead tired self home and here I am ACTUALLY ALIVE AND KICKING RIGHT NOW.WTF.

ok, Lets not talk about my under privilege Monday like some of you busting your rich asses at home enjoying the day off everyday.
I'm kicking start with a picture of my gorgeous cousins and I first so you'll feel less zombified.




I had these last 2 Saturdays ago, longevity buns like peaches yo for my Granny's 80th birthday.
Why eat longevity bun?
I have no idea y, especially when is molded like a flawless orgasmic ass. All I know it represents long life and immortality and you bet I can feel an instant boost of lifespan just by giving it a bite.



Here's my granny, no not the out of focus woman, that's my mom.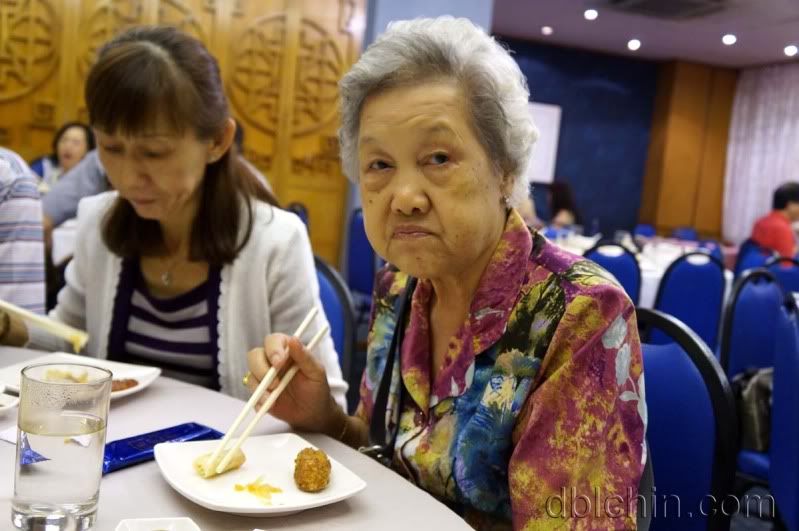 My grandma is 80, wow I couldn't imagine myself living past 50.

She dedicated 1/2 her life to her family of 9 (including my dad) and now shes enjoying her fruits of labor by seeing her grand-children grow up to be strong & healthy.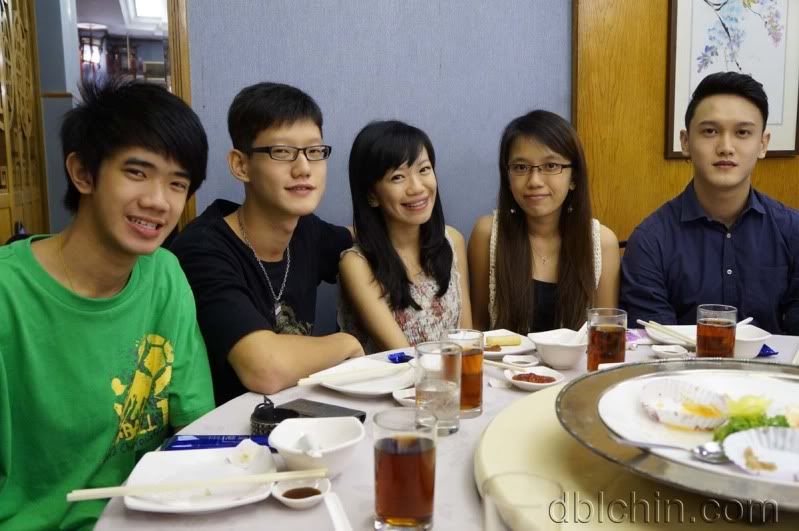 Here's my brother giving the WTF face, I spam whore him because he conveniently sits right opposite me while I test out my camera to shoot the dishes and therefore he becomes an easy target. Look at the pissed off face, the nostrils looked like are about to set off fire.



I think he got less angry when I rope in my dad. I cannot understand y my dad ALWAYS give the Dua Pek Kong's Face. You should totally check out his Facebook profile (managed by me)

Dinner's at Ban Heng Restaurant

Blk 22, Boon Keng Road #01-21 Singapore 330022



Dish not according to order:

Steamed Pomfret



Stew pork

feet

root with mushrooms






My hubs and I, Freshly coloured Royal Purple hair with chubby cheeks.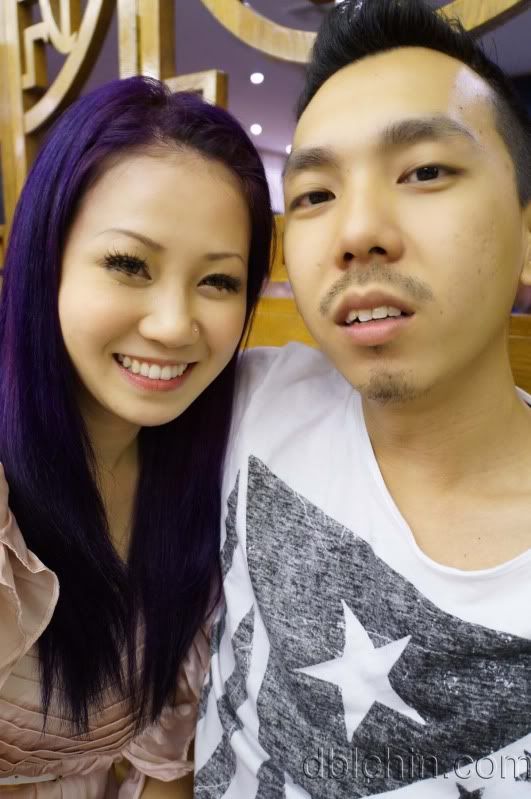 Grilled Chicken with Spices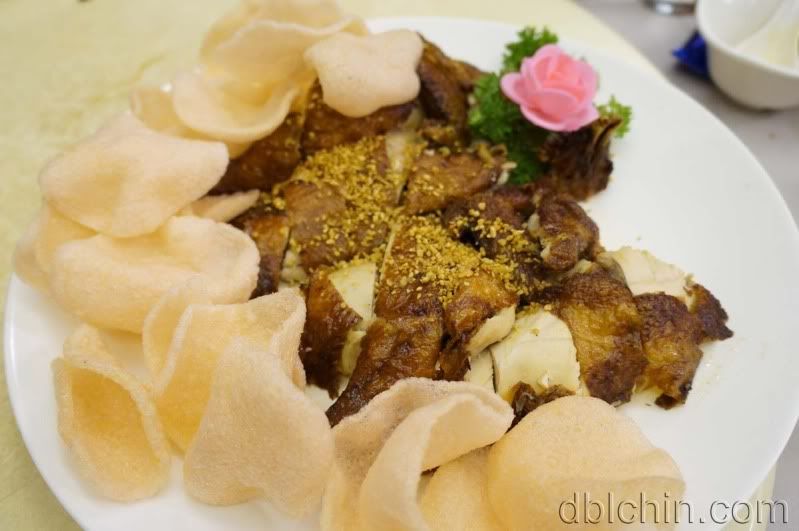 Ceral Prawns, Seriously what is this? Thumbs down for appearance, unappetizing.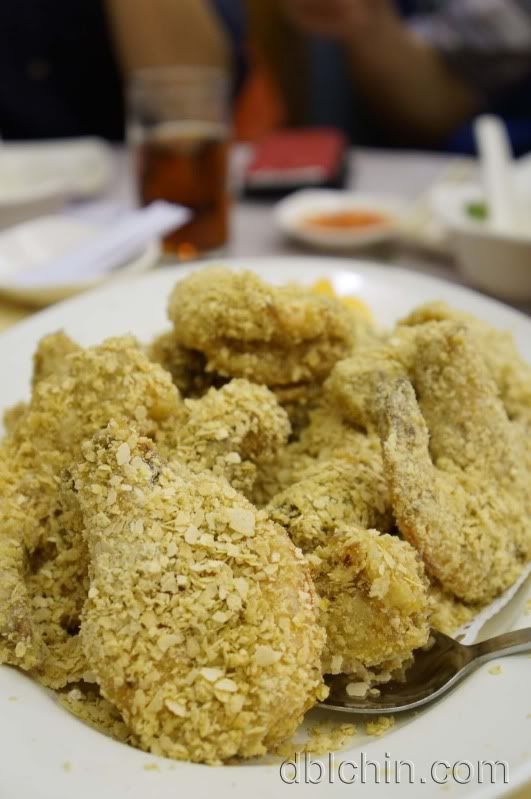 Steam Vegetables



Almond Jelly with Longan.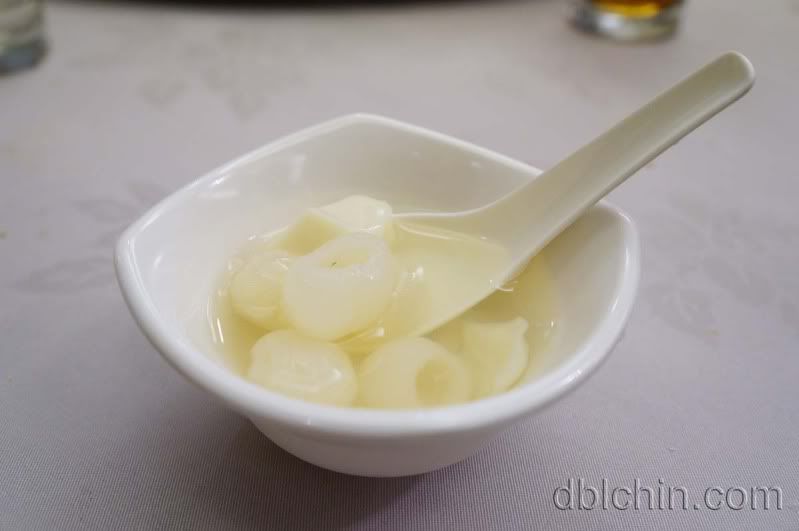 Aside for the Steam Pomfret and Almond Jelly, the rest taste like never before unworthy for the price we( Formerly known as the adults and currently old people) pay.
They were hasty in serving and clearing our plates away. I mean If your food taste bad the least you can do is to give decent service but y you give us mediocre standard?
I told my dad never to go back there again, they just lost 3 tables worth of customers.

My parents, they used to be so young and energetic.
Time waits for no one, so are their finelines.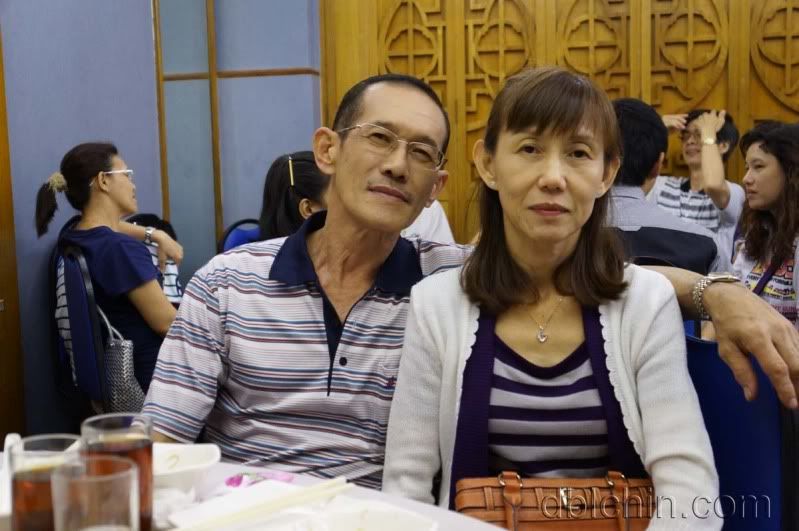 Grandma, the avid photobomber!
Ok la no la, I asked her to join in and accidentally cropped part of her away with my shitty photography.



The young people, check out that amateur Dua Pek Kong in-the-making beside me, now I can affirmed that my brother is my dad's biological son.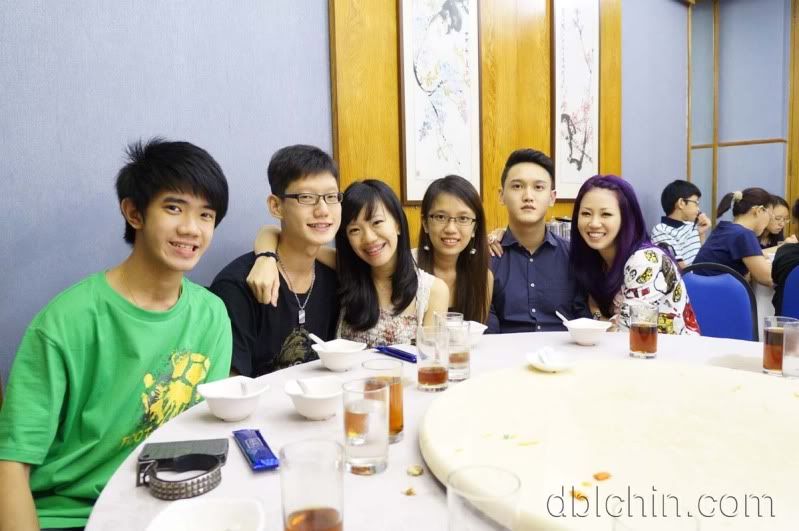 The Young and old.
One is Green and the 2 beautiful ladies are my younger cousins. No one is older than me here except 2 are historically older. I have 2 brothers, one is Mr Dua Peh and the other is the one wearing glasses on the 2nd left.



Ok dinner's over, time to catch up with beauty sleep!
Thumbs up pleaseeeeee!