I often get distracted when I'm about to start blogging and I get hook on other social media platforms instead.
Facebook is no better than nicotine especially now that I have my own page (
LIKE ME HERE
!)
I have to tell you maintaining it is even harder, I have to constantly update myself to keep the page moving but don't get me wrong, I totally enjoy doing that!
At this present moment I have a humble pool of over 640 likes but the magical thing is my total amount of engagement by page fans are pretty amazing, 350 people are engaged on liking, commenting, sharing! I'm totally Over the top but not that over the top and I have to say it can only get better.
Because of blogging I get to enjoy perks of receiving products and sponsors, most importantly encouragement from people I've met and never met.
Well, I get a couple or mean comments from time to time but that didn't beat me down, instead I chuckled over these irrelevant nonsense and brush it off like the dirt onto a dustpan.
So much for the introduction, here's my outfit for that day before heading to
Milly's @ Bugis.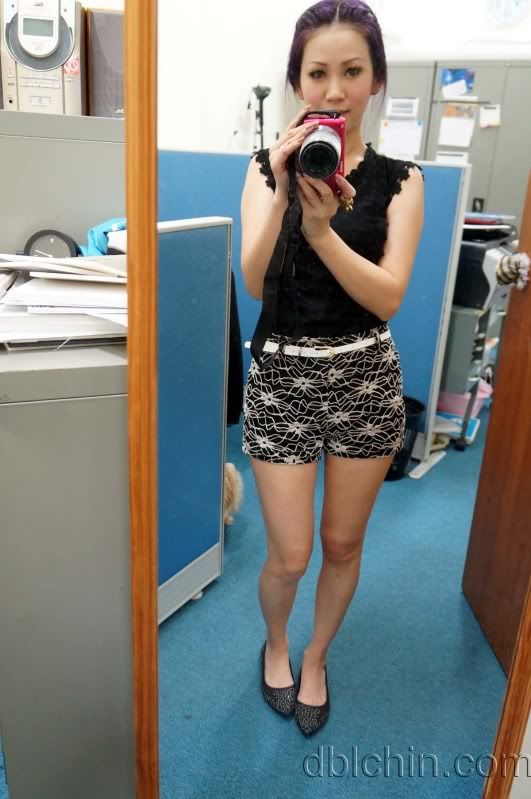 Floral Waist shorts & Black scallop lace top ($10 each @ bugis Streets)
Sudded Flats ($10 at North Point)
Thin white belt (available almost Everywhere usually comes free accompanied with dresses or shorts)
I had my hair split right down from the centre and french braided my bangs before ending it with a low pigtail.
Look at the extreme left pic, instead of letting the unsightly tie band peek through, I wrapped it around with my own hair and tugged underneath the tie band. Is pretty easy to do, I'll show you how another time.
So I head off to Milly's to have my previous design remove and nail beds file down to bare.
Gelish is one of the most awesome nail product ever invented, I have no problems doing tough chores (cannot tell hor, actually I lead a farmer's life) or picking up EZ link Cards. Swee~
Also the colours don't fade away, you can also paint any of your preferred colour over it, provided that you don't 3D designs on your nail bed.
Well, if I were to pick on something I have to say except the level of the gelish and your actual nail is uneven when new nails grow out, I have to say Gelish is my preferred choice in terms of other manicures.
This time Round I decided to go back to basics, ok not really but the body colour is a pretty basic and nudish colour.
Here are the nominated shades, nude, nude & nudes.
In the end I choose colour 99 which is not shown in the chart :p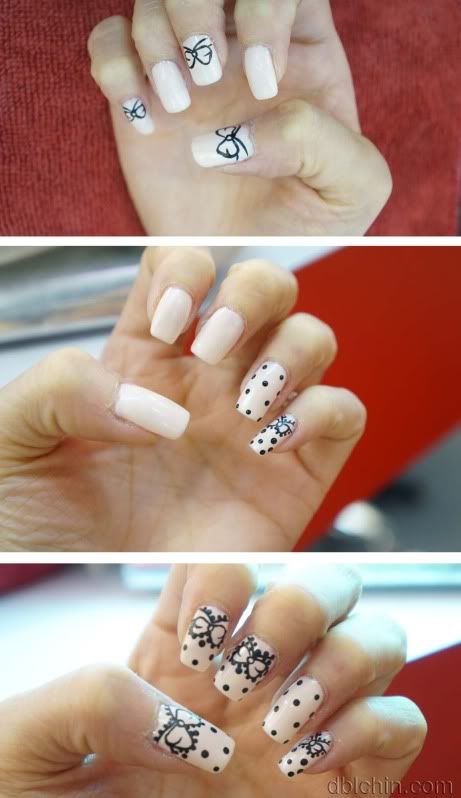 The usual therapist, Corine is attended to me that day.
I was there at 7.30 but only get to do my nails at around 8 ish because before that Corine was attending to another customer and told me to hang around for a while, so I wandered off to grab some food plus do my usual $10 bucks shopping but I realized that I missed my slot when I got back so I waited a while longer to get mine started.
I have to say Milly's is usually bustling with customers so if you want to get your nails done, do call and pre-book your appointment (Booking & enquries: 8383 5395) before going down.
So this is how it looks! Totally Satisfied!
Ending off with Some camwhore shots as usual!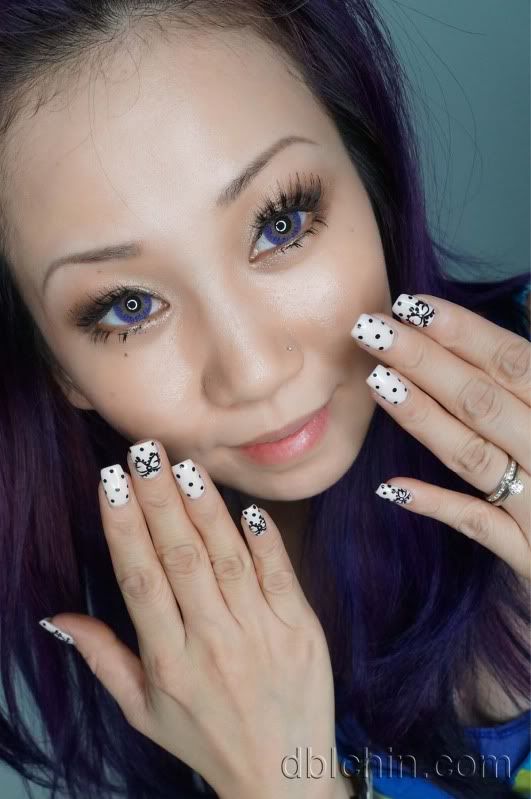 Contacts from Freshkon Colors Fusion 'Romantic Violet'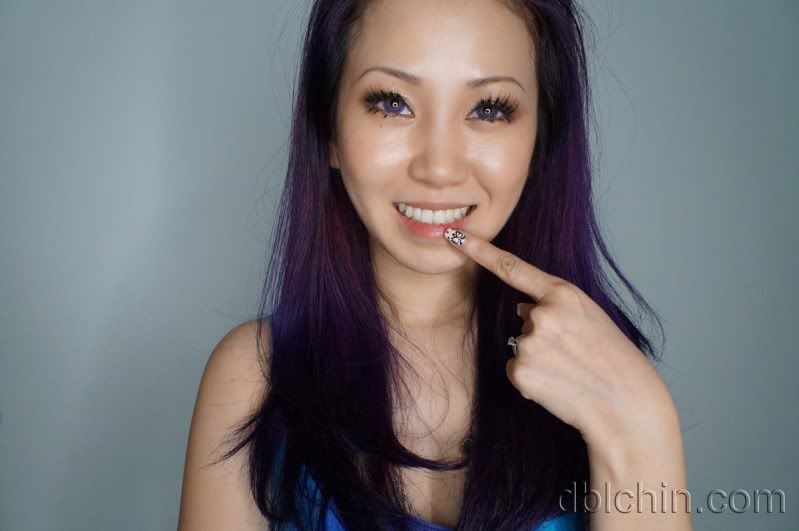 Milly's is located at: Bugis Village Extension,
Level 2 @ Bom Bom street.
Booking & enquries: 8383 5395
Tel: 63384137
Thumbs up pleaseeeeee!
*nails services sponsored by
Milly's