*Sponsored Treatment
Hi Dblchinis!
Did you know that Shunji Matsuo is now at a new location?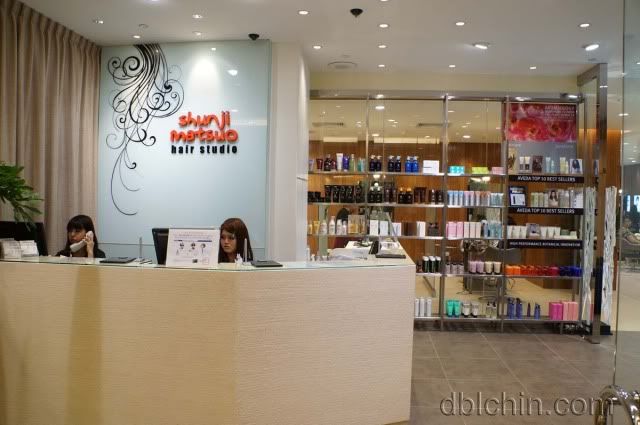 Yes Shunji Matsuo has moved from Hereen to Ngee Ann City #05-23

A new sanctuary for me to Chill and bask my hair in good hands.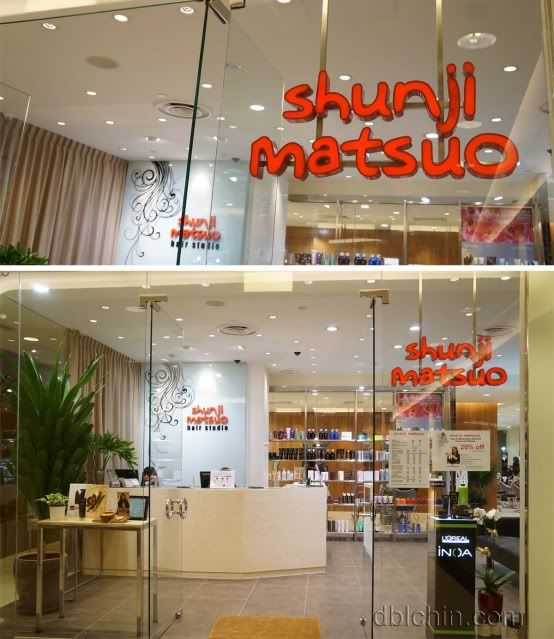 A rack full of high end products available for purchase.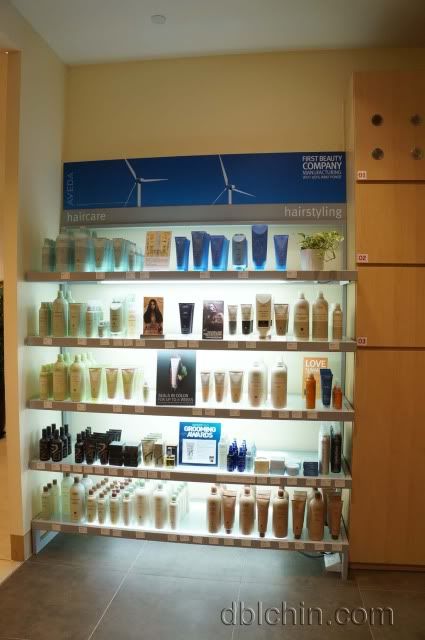 Price list stated clearly on the chart



Newly Furnish Salon At Ngee Ann City.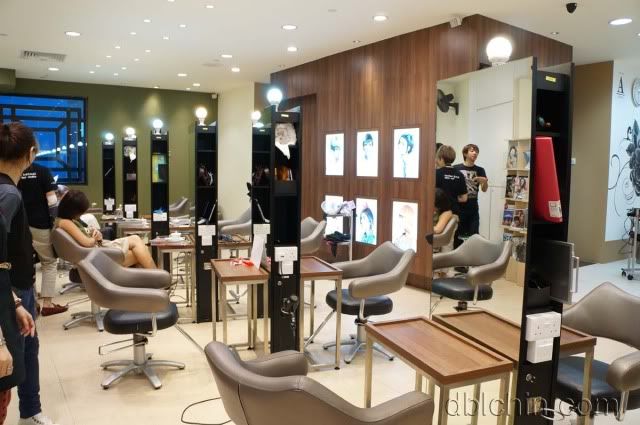 I came in with ugly black roots and faded red hair, I think it has been like 2 months since I had it coloured.
Even before my hair session I met a lady at the petrol kiosk and she actually complimented my washed off red saying that is really vibrant! Unbelievable, Shunji San, your salon's the bomb!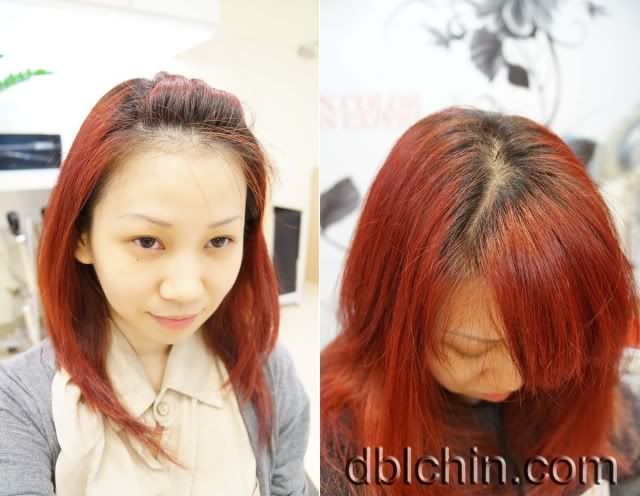 The ends are pretty much torn and tattered, you can see a multi-colours seeping in and out of the ends.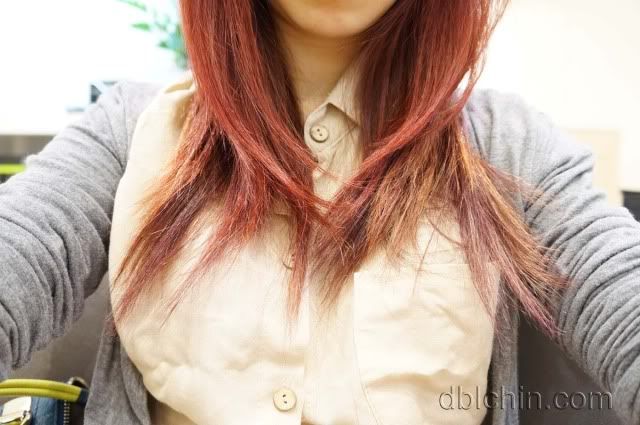 My slippers of the day, no one is as lum nuah than me. swee~



Full colour spectrum for me to pick from.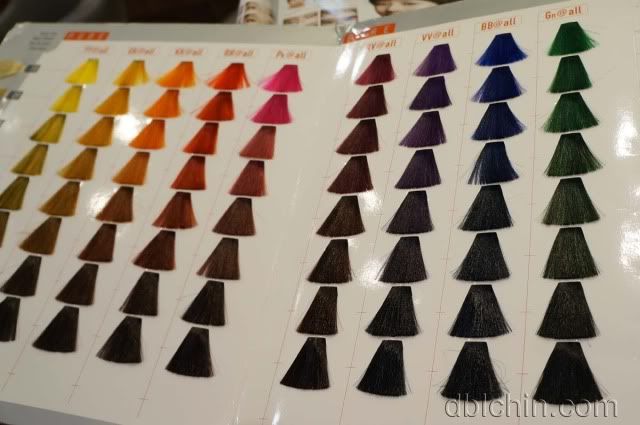 This time round I told Justin I wanted to go for a purple shade, somewhat blackcurrant but more violetish cool tone.
Actually all he needs to understand is, conspicuous is my key to survival so he needs to go make me look VERY OUTSTANDING.




Goondosamy hairstyle is now complete.




Jayden, assistant to Justin but friend to me showed me the shade of purple that she will be applying on my hair, I totally screamed for joy.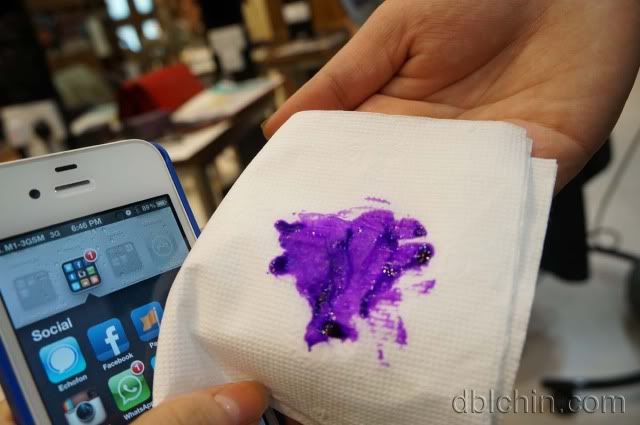 During the dying process I was dozed off hardcore that I had stained my finger with this stubborn colour. Lucky they have the removal liquid to reduce the impression, if not...
I wont die, just sad and ugly looking only.



Who lives in a pineapple under the sea?


SPONGBOB SQUARE PANTS!
Totally irrelevant, I know.

Anyways before I unravel the mystery of my hair colour, let me share with you the latest Tansan Bubble Spa Available at Shunji Matsuo Hair Studio:

The latest deep cleansing treatment using carbonated water which is used prior to colouring to remove excess sebum and chemical residue from hair and scalp which is accumulative overtime.
It's the latest technology available in salons in Japan, it is used to restore the PH balance back to the hair to neutralizing the effect of the damaging high alkaline content that is prevalent in chemicals and tap water.

Sounds really exciting, I can't wait to try it out the next time I visit Shunji Matsuo!

Ok are you ready for the Reveal???
Not Ready also must show, paiseh.

Here's how it looks!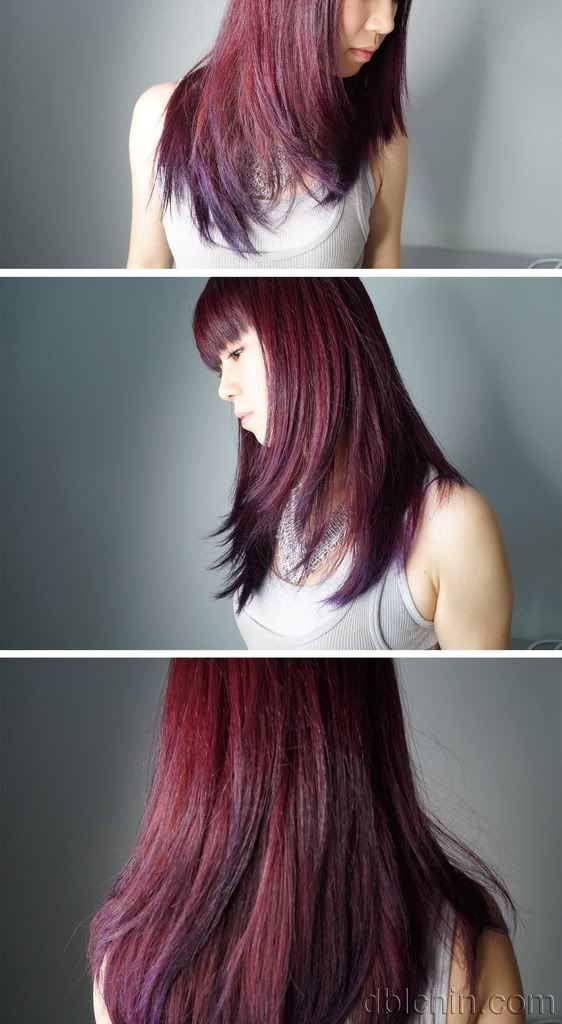 As you can see there are more purple at the tip of my hair, this is not a deliberate effect.

I have not done any prior bleaching before the dying process but the hair ends just seems to absorb the colour better than other areas to form a accidental ombre.
I have to say I really like it! Is amazing my skin colour can take so many ensemble of colours be it cool or warm.

Now I'm like Angelina Jolie in Tomb Raider minus the big boobs and sharp nose, chisel Jawline...etc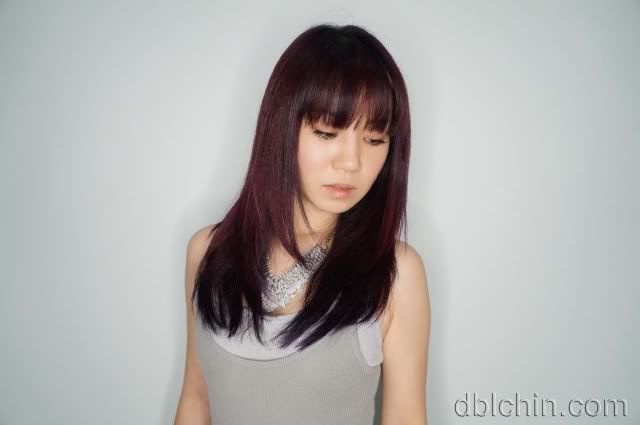 Hey! but I'm still me, you loveable Dblchin!

The colour remains vibrant even after a week of washing as the purple at the end gets more intense.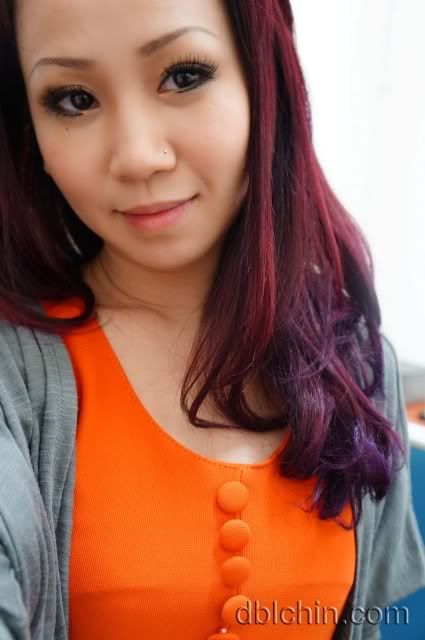 Make A guess what I'll be going for next?
I have no idea too (sorry u guessed for nothing) but I hope you'll be in for something outrageous.

Look for my trusty colourist Justin @ Shunji Matsuo Salon:



391 Orchard Road #05-23,




Ngee Ann City Podium B




Singapore 238872


Appointments: (65) 62381522, (65) 62381514

Don't forget to Thumbs up for my Facebook page here!