*Sponsored product*

Evening Dblchinis,
The reason I accepted this pair of Fiji Water not because I'm crazy about freebies also not because I've been paid a high price to blog about this.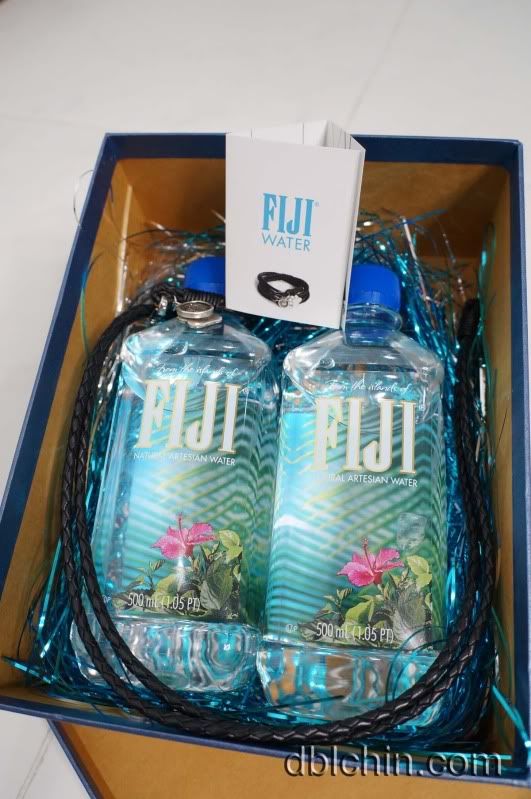 I hope to raise awareness using a pair of good things for women over the world.


'BREAST CANCER'
Breast, an important asset for woman, our glory in many ways.
The most functional aspect despite satisfying the men in our lives (or not), milk production for our off springs. Right now I cannot put myself in the shoes of women who lost one or both of their beloved assets but I know the feeling of having 'no breast' in my younger days when all my friends had already developed bumps right below their chest. I've been shamed by my classmates making fun of me being flat-chested every single day (no kidding) and when I started to blossom, they teased and make fun of me stuffing tissue, cotton wood, sponge whatever you can think of that is falsely accused into my bra.
Yes I feel for these women, the dip in self esteem when you lost even one of them.

So people, especially men, please don't use our important asset as the joke of your lunch hour.


This year FIJI Water Courage Harness, the strap is a celebration of strength for
women who have gone through the trials of breast cancer and to recognise the invaluable
support from their family and friends on their journey.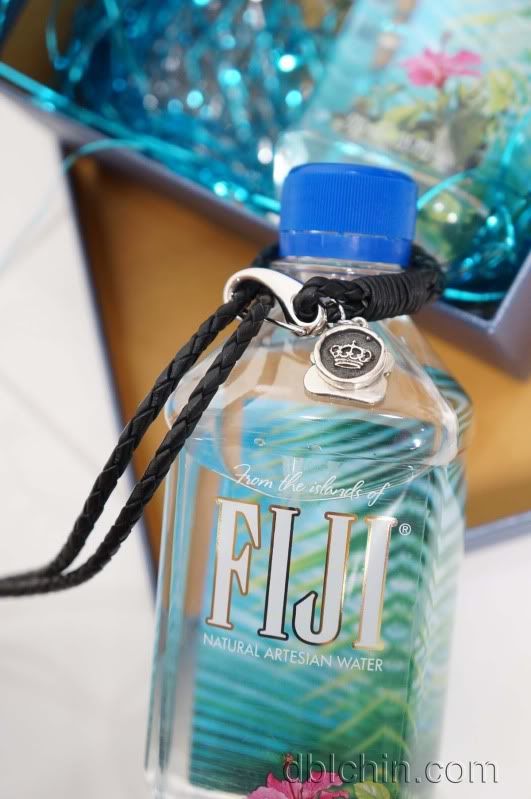 Carolyn Kan, the designer behind the FIJI Water Courage Harness, design this beautiful functionable harness inspired by armour worn in ancient times. Each FIJI Water Courage Harness is meticulously handcrafted from the finest woven leather.
The strap bears a specially produced charm in the shape of a "Lion's Paw" – to
commemorate the courage of breast cancer patients and to salute the strength and support
of the people around them.


The little bag that contain the harness.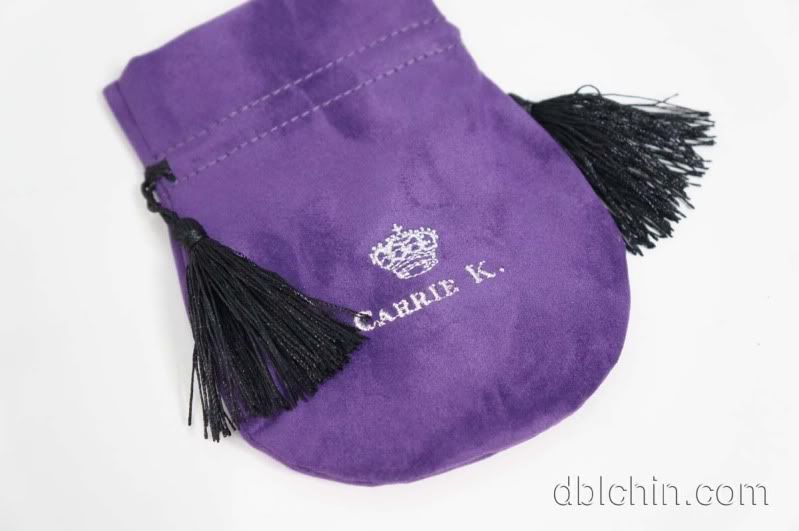 The harness is a little long though but it looks really bold and daring with its leather straps.
All you need to do is to loop the harness into the neck of FIJI or any bottle actually and it'll automatically adjust itself and hug onto the bottle accordingly.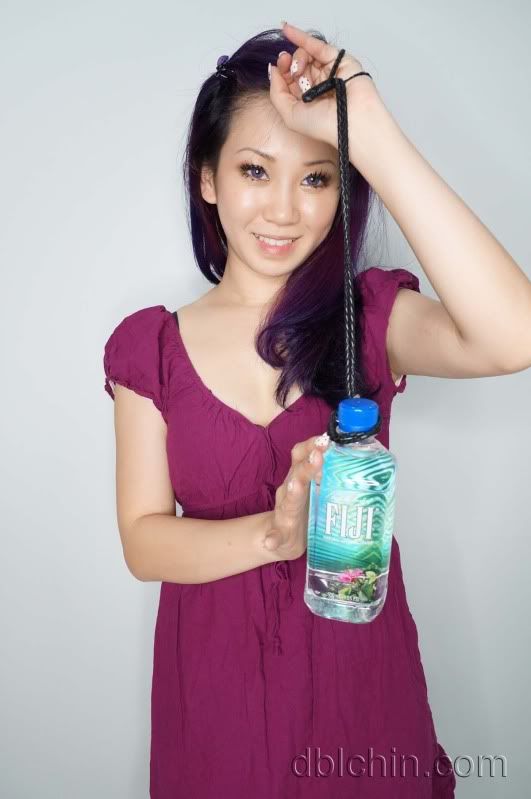 To be honest, I'm pretty afraid that this bottle will drop of fall of the harness coz it doesn't seems latch really well onto neck of the bottle. I haven't try bringing it out yet but I will from next week onwards to test out its strength.



Of course last but not least, a little about Fiji Water :

'natural artesian water bottled at the source in Viti Levu (Fiji islands), is the
number one imported bottled water in the United States. FIJI Water, known for its iconic
square bottle, soft mouthfeel and unique mineral profile, is the water of choice among
discerning consumers and top chefs.'


Lets drink up to good health!

Thumbs up pleaseeeeee!
*Harness is Exclusively available at Carrie K Atelier (136 Bukit Timah Road. Tel: 6735 4036. Weekday
viewings by appointment) and all four Antoinette outlets (30 Penhas Road; #02-33/34
Mandarin Gallery; #01-02/03 Scarlet Hotel; #B1-08/09/10C Palais Renaissance), or order
online at http://carriekrocks.com.