Hi Dblchinis

I was invited to ZA newest Launched at Les Affaires Wisma a couple of weeks ago with a few fellow bloggers!




We are treated with yummy Tiramisu delights, lovely packaging isn't it? Unfortunately I'm not a hardcore dessert lover, I stopped after wiping out the first layer.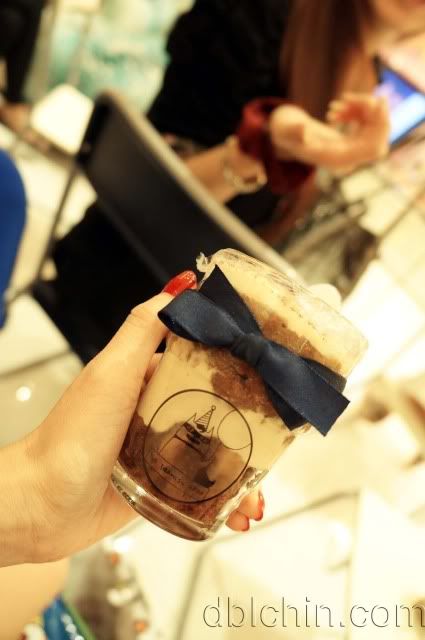 ZA Newest launch, Kissy Kissy Kiss is the highlight of the evening.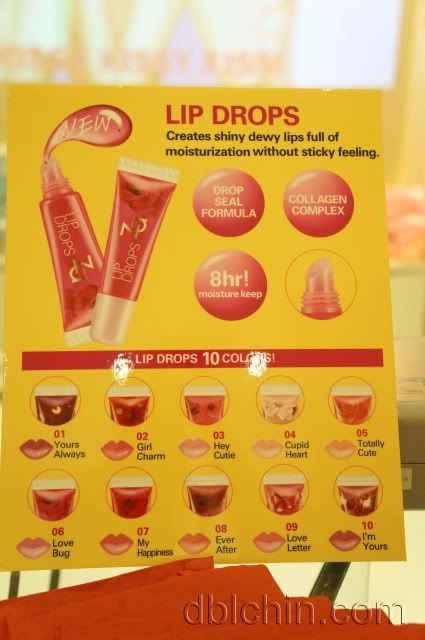 Glossy Dewy drops that plump up lips instantly.
Nowadays ladies like us wants those 3 dimensional lips like Angeline Jolie yet still looking dewy and soft, yes this is the thing.
It contains Hyaluronic Acid and evening primrose oil that is ultra moisturizing to the lips.
You get to choose over 10 choices of colours.




Pure Shine Lipsticks



It red pigments result in high transparency to the lips, if you are looking for thick opaque coats this might not be for you.
Also contains Hyaluronic Acid & Evening primerose oil, this lipstick gives long lasting moisture to the lips. It also contains collagen complex that firms and plumps up the lips like a cherry pop.


see how slim and handy these lipsticks are? the better and easier to apply on the lips.
1 lip, 10 colours to choose from.


Now for the windows to everyone's soul.
2 new additions to Eyes Groovy collection.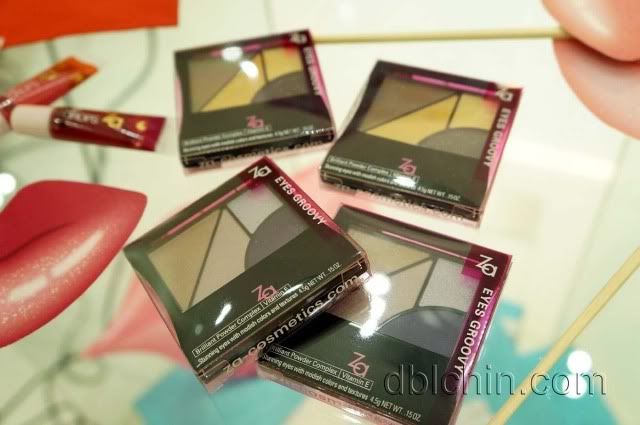 Select from either Mauve Berry for an edgy intense look or Glamorous Gold for a rich smokey eye look.


Slides from ZA explaining all the benefits of their new launch.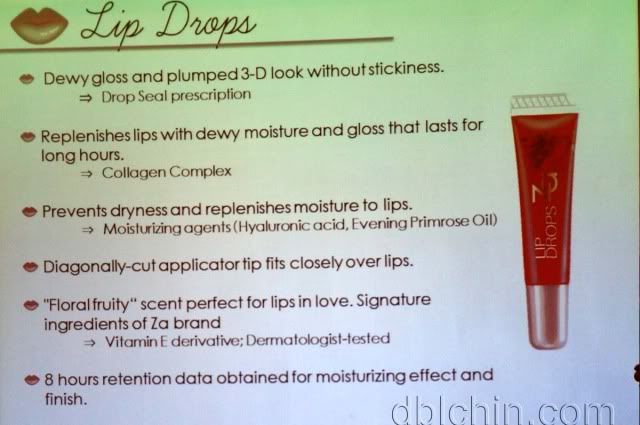 I love yummy lip glosses, makes it really tasty.
I think this is a evurl evurl marketing strategy, the faster I lick them off the more frequent I reapply and the sooner it finishes and better to get a new tube. see what I mean?! evurl.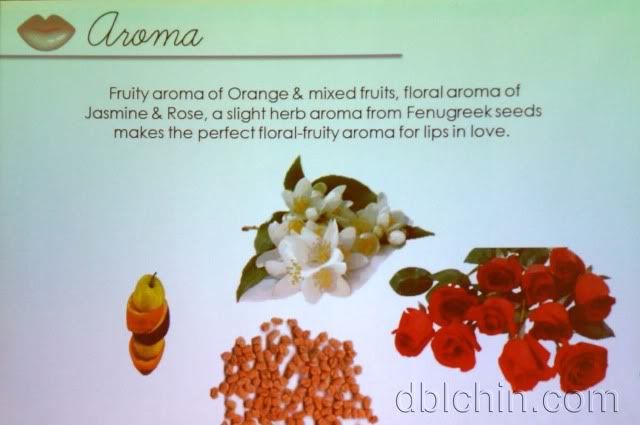 Explaining about the intensity of the gloss.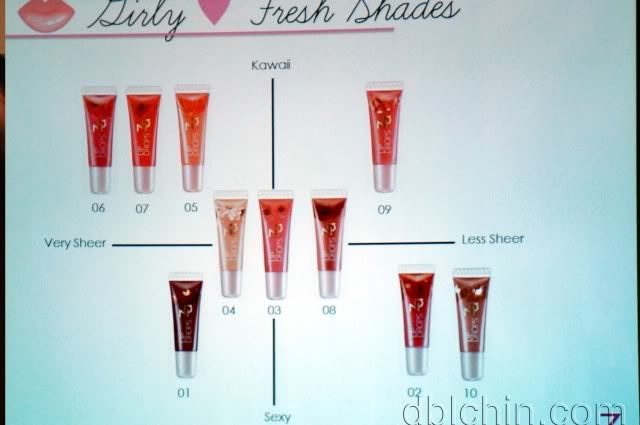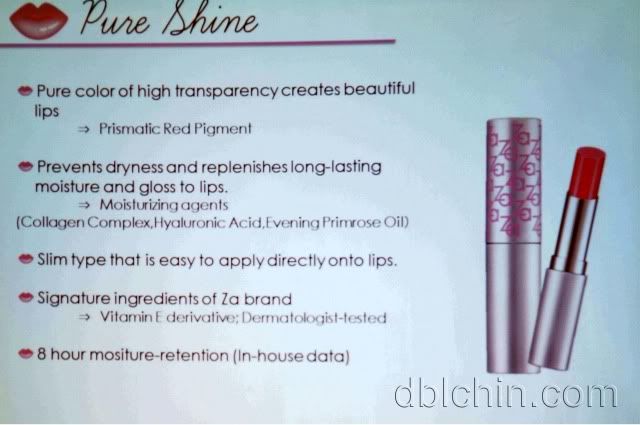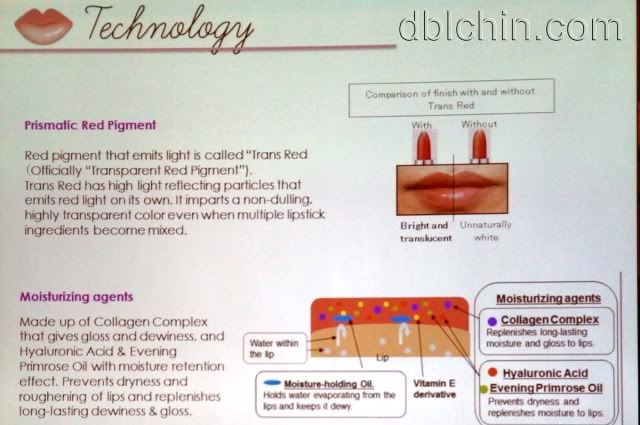 Trending makeup looks.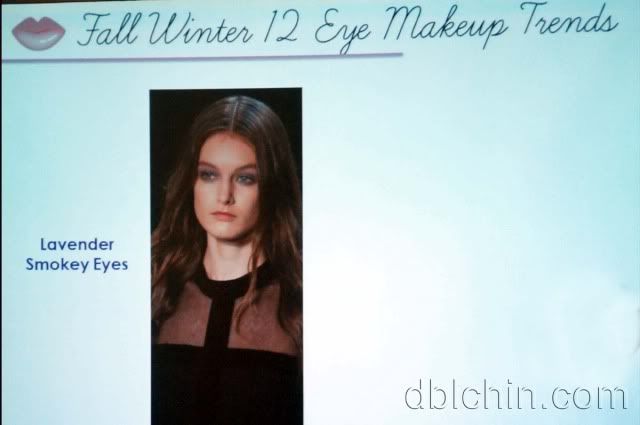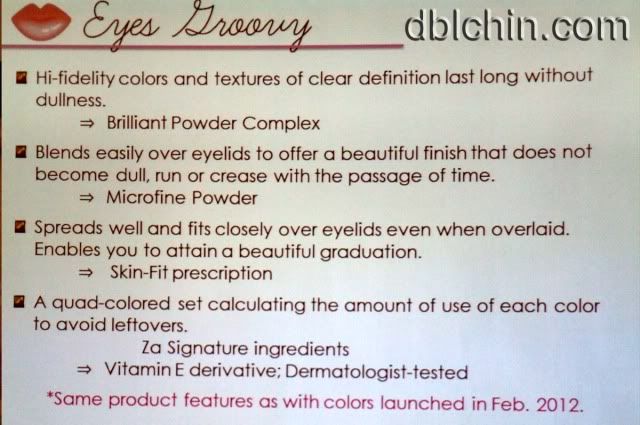 and then came Les Affaires!
MY FAVOURITE LINGERIE ITEM!



I'm very hardcore on Les Affaires eversince I know of their existence, a local brand that understands woman for women.
They pay so much attention to detailing and exquisite workmanship is worth every cent.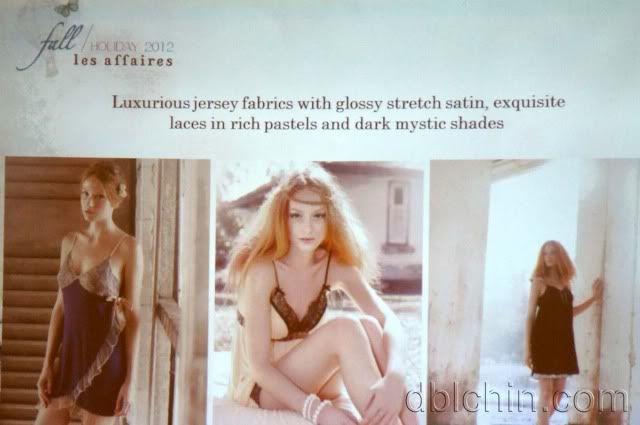 This time round, we have Melissa, the designer behind Les Affaires to elaborate more on their latest collection as well as different coordinates that could be worn not only at the comfort of your own home but out on the streets.




With Silver, red head and blondie.
Man made VS au natural, I say the former wins.



Swatching their lipsticks.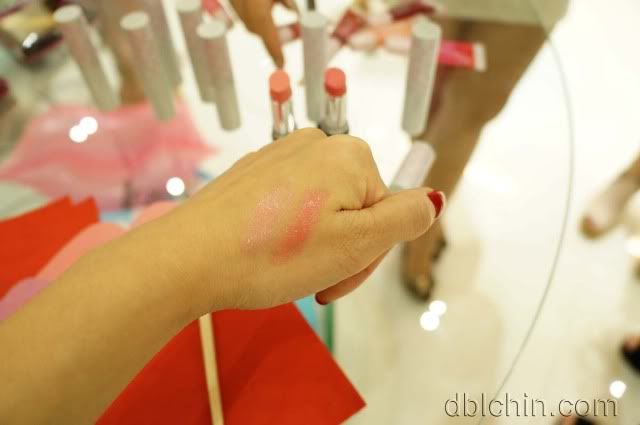 Esther and Jayne from Nuffnang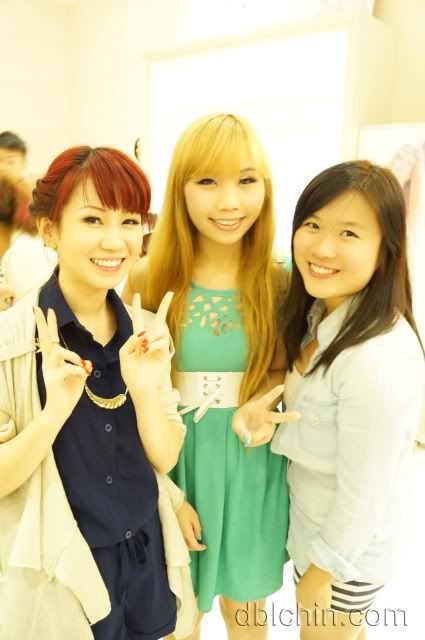 I duno how come my pics turns out shady, I probably have on the retro mode.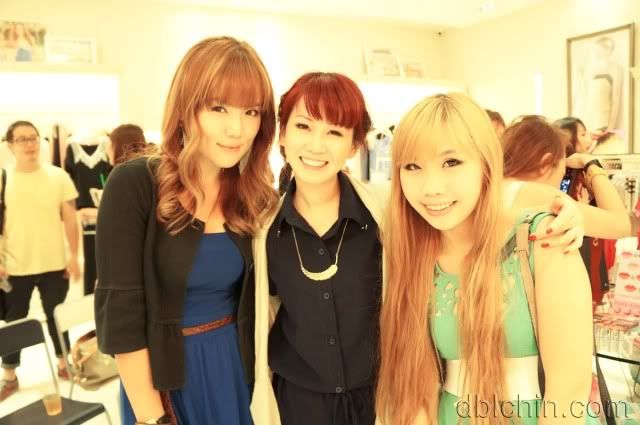 Karen!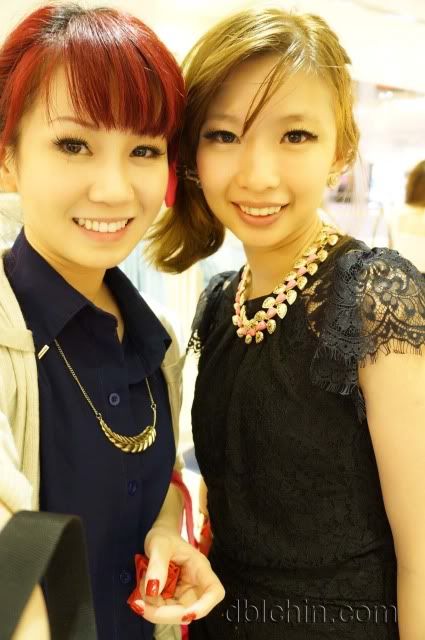 The makeup artist applying juicy colours on silver.



Pose with the mouth half ajar also chio, wtf.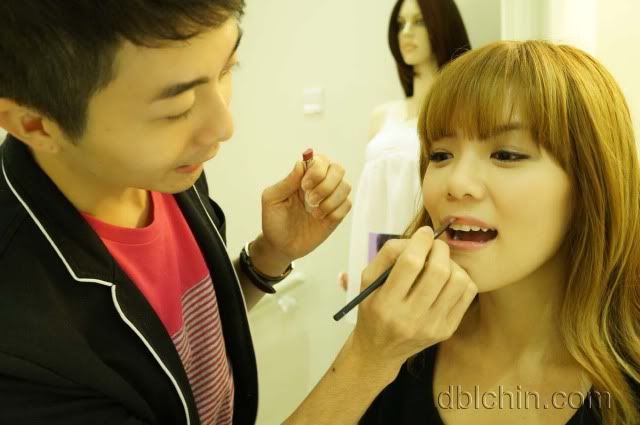 Boutique of Les Affaires are filled with pastel flowers and all things girly.




A shot with Tricia.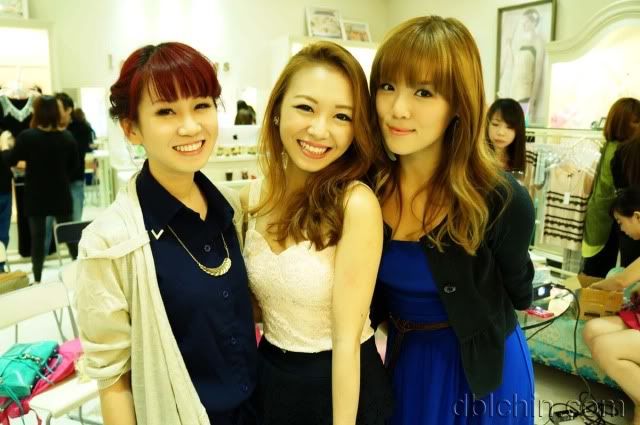 Xara! I heard of her from a personal friend but never seems to get a chance to meet her. Like finally!



Melissa, always chic and fashion savvy.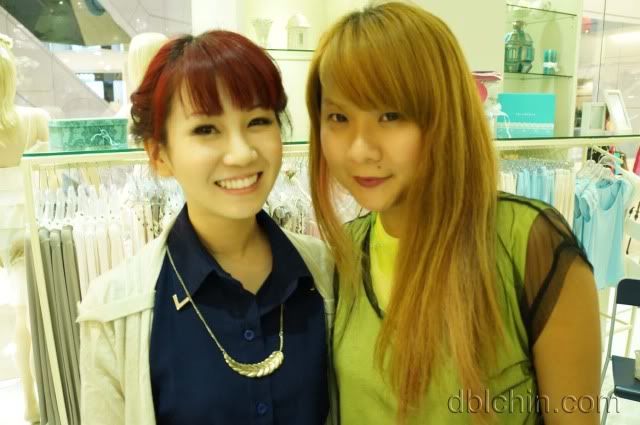 Later Silver, Esther and I went over to 'Din Tai Fung' to fill our stomach with proper food.

Garlic Century Egg, this is like my favourite dish of all times. I can eat century eggs under almost any circumstances, with sauce or without sauce.



Drunken chicken. Taste good, I think we got the breast part but still tasted pretty tender regardless.



Sichuan vegetables.
Ok I didn't even touch this concoction. kimchi, Sichuan dishes, Ah char, the family of sour and spicy is definitely out of my list. I love tom yam th0ugh.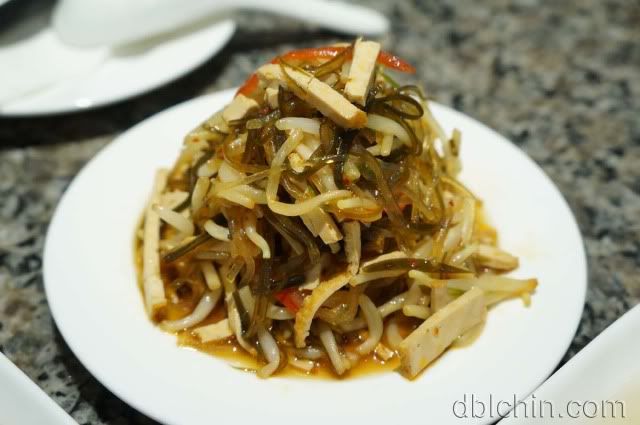 Hand made noodles with peanut toppings.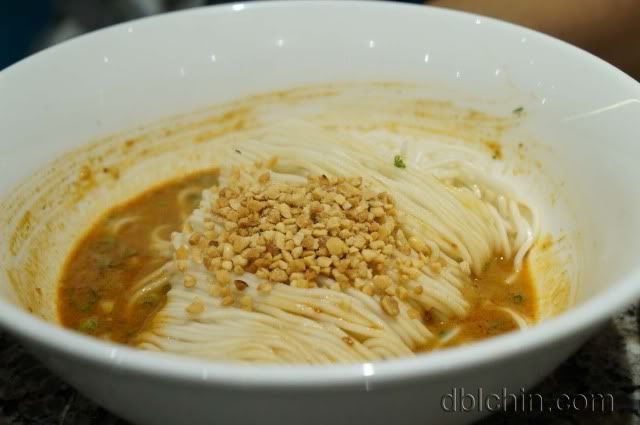 Prawn Fried rice.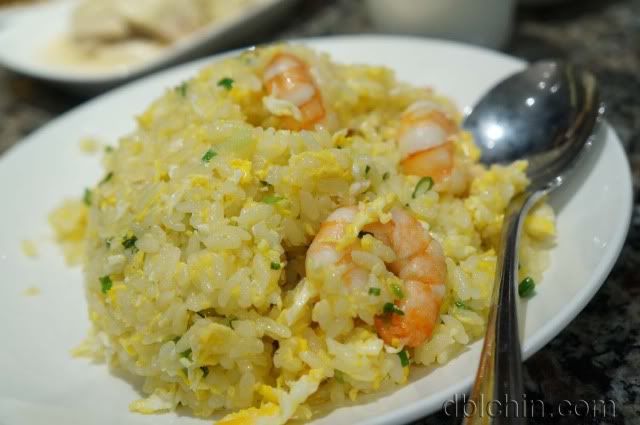 Egg fried rice



Xiao long bao floating on air. Not really.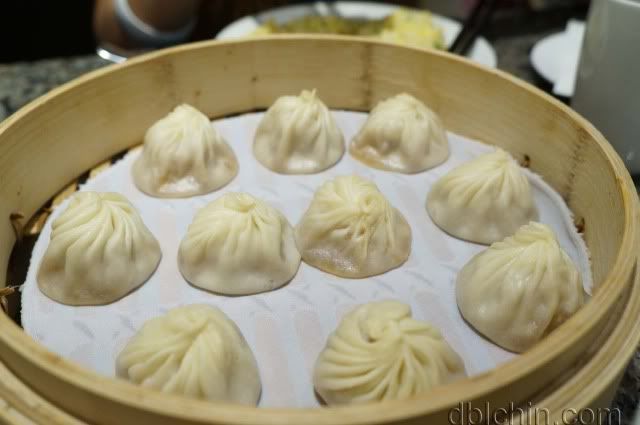 After dinner, we hop over to TCC for some tea, coming life's great isn't it?



Esther had to go when the clock strikes twelve, the modern Cinderella.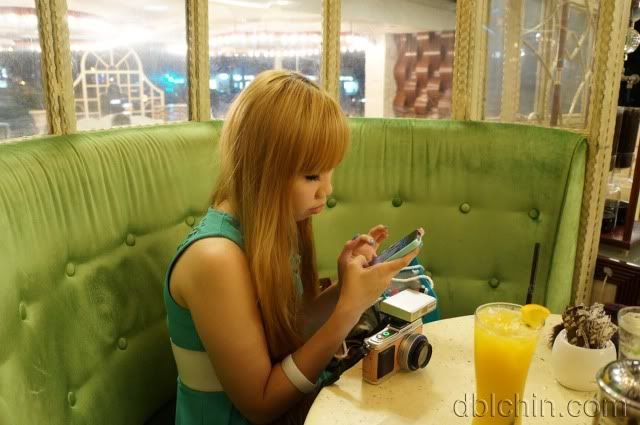 An ending pose with my red nails from watsons!
Blogged about the hot sizzling colours soon!


Can I ask all of you dblchinis to thumbs up for my page here? Daily pictures and short updates will be posted up there!


http://www.facebook.com/DblchinBlog
http://www.facebook.com/DblchinBlog
http://www.facebook.com/DblchinBlog
http://www.facebook.com/DblchinBlog
http://www.facebook.com/DblchinBlog

Thank you!