*Sponsored Advert




Hi Dblchinis!!!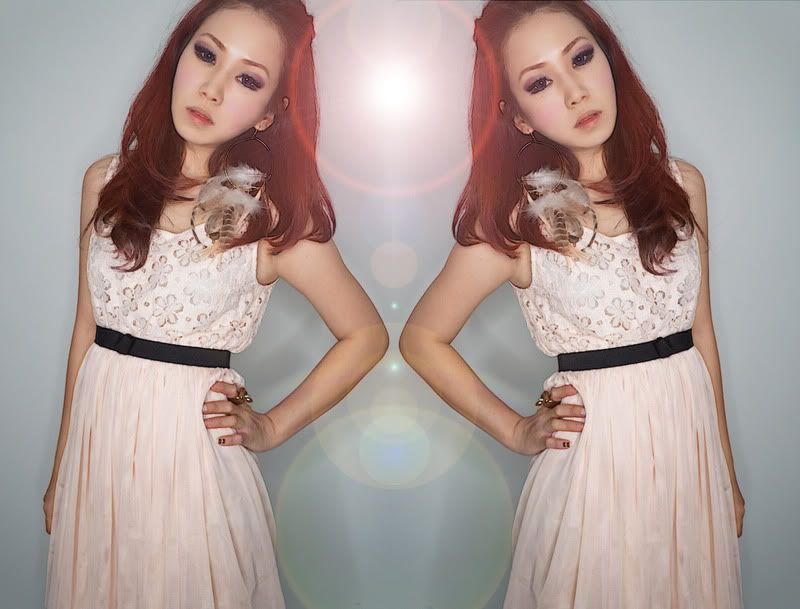 Introducing you the latest online boutique
TREE N TOPS
All my life I have came across so many online stores and this is the first time I get to receive good quality garments that I'm totally satisfied with and an absolute worth every penny paid for.

You know how some blog boutiques post pics of featured taiwan models with prices slashed?
So you caught something you like and you placed an order visualizing the quality won't be somewhat compromised, then came shit quality good for using as kitchen towel?

Seriously, blogging for Tree N Tops is a breeze because their clothes are definitely comparable to mid-end retail boutiques and are going at an affordable range. I can't guarantee for every piece or garment over at their website but the ones I have on hand now are really awesome to the touch and of precise workmanship.

Lucy's Laces Dress - Peach


This pale pink dress spells all things girly.
With the high waist black band, it gives an illusion of longer legs. The patterns on the upper torso is made up of floral lace and the chiffon skirt completed with an inner lining that shields my modesty the right way.
I love how flowly this dress bringing out every bit of my femininity.
Lucy's Laces Dress is going at S$28.00


If you hadn't notice, I wore this dress to Changi Shopping event at T3 in my previous post.


Meadow Sunset Top


Ok This I didn't know this top has a scallop hem because all I see was this picture when I requested for it.



So I got a pleasant surprise when it came! This is so so special!!! Especially when I wear it with hot shorts, the scallop edges just captures all the attention.
The feel of the fabric is oh-so-soft, smooth, unwrinkled, gentle. Feel like touching me oredy?
The only less satisfactory thing I could pinch on is, the translucency. Check out how sheer this is, even my tattoo is peeking through the fabric, let alone a black bra.
Aside from that, I'm totally sold just with the scallops and peter pan inspired collar.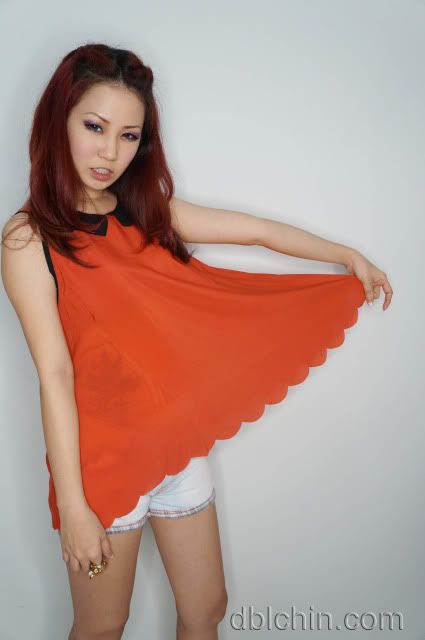 Meadow Sunset Top is going at a special price of S$20.00
Is currently sold out now, will inform if item is back in stock. Do sign up for more information.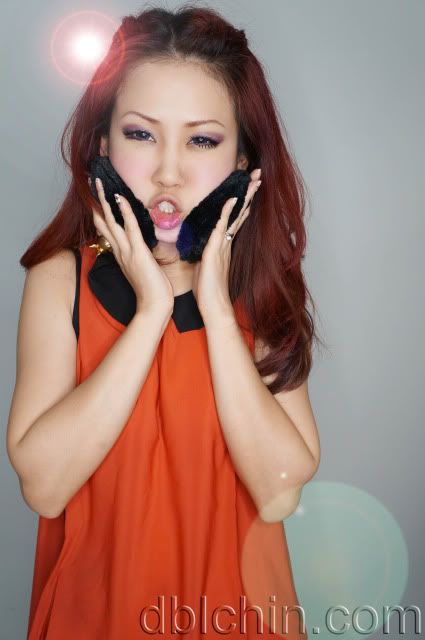 Sweet Teen Dress - Turqoise

I have to say this is my favourite piece of the lot, a contrast of colour and fabric, the stretchy pearl lace top goes so well with that teal woven skirt and together it makes a dress bind by 2 fabrics.
When U hover a belt over, it looks as if you've cohesively matched a separate top and bottom piece together.

I thought I might not like it because of the sleeves, I'm usually not a into ruching sleeves and lace collars. However, I diligently swallow back my words when I put this on.
I have to say laces and dainty collars really compliments my petite size.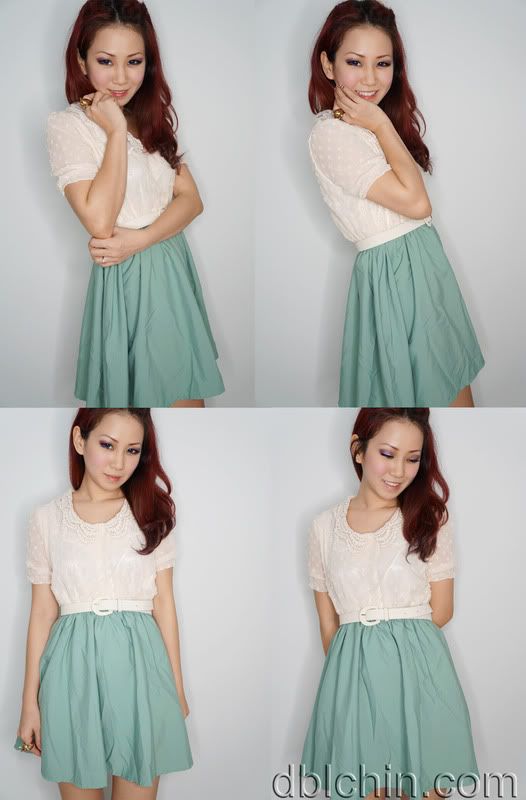 I love how preppy I look!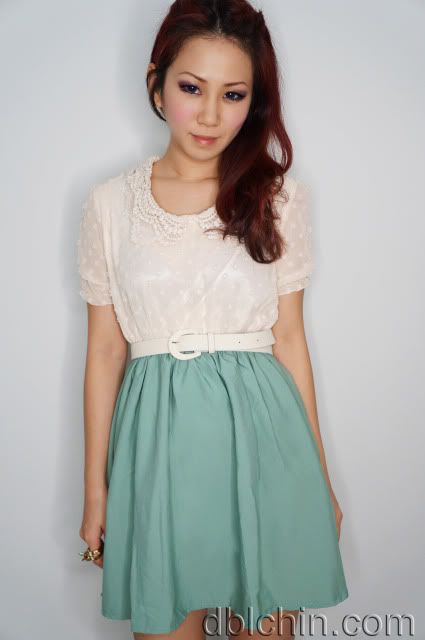 Sweet Teen Dress is going at a
special price of S$25.00
Retro Barbie Dress - Blue

Beneath all that polkadot, this dress underlies a series of yellow pleats. I'm not sure if I like it without the waist string but I definitely enjoy having that string around to accentuate my figure.
A bubbly outfit to enjoy, I'm sure my friends would be delighted to see me in it during afternoon tea or picnics.
Shoulder straps are adjustable but unfortunately is still too long for me even I had it extended to the maximum, guess I gotta do some minor alterations to fit my small frame.
Peter Pan inspired collars are now by default to all kinds silhouettes. Look at this dress, even with that low peter pan collar that still brings out a different feel for me.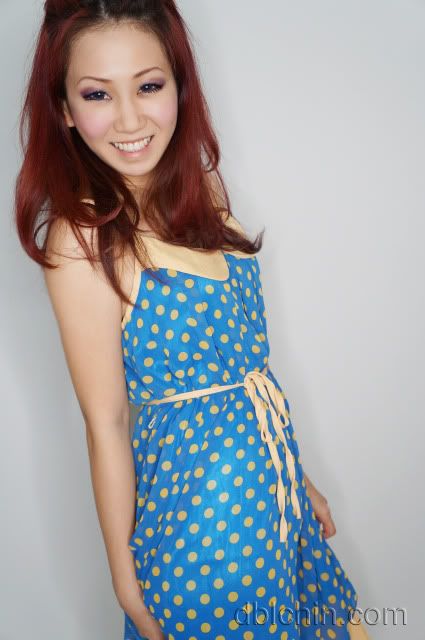 Retro Barbie Dress is going at S$25.00
Want to get you hands on other regular items at an affordable price?

You can check out using my code "DBLCHIN15NMBR" to get 15% Off on all regular priced items.
You also get upgraded to Premium Member instead of the usual spend $100 in a single purchase to be upgraded.
Unfortunately promotion not in conjunction with other promotions, so those discounted items/special priced items are deem invalid with that code.
So hurry now Promotion ends 7th October 2012!!!