*Sponsored Products on post dated entry



Hey hi dblchinis!

Another month of Bellabox is here, excited as can be August is a very special month for me. Yes my birthday month!!! Another year older, another day to look forward in life. Most importantly August is the day Singapore claim independence, our very own national day :D

Ok let's check what Bellabox sent to match up the patriotic-ness for this country.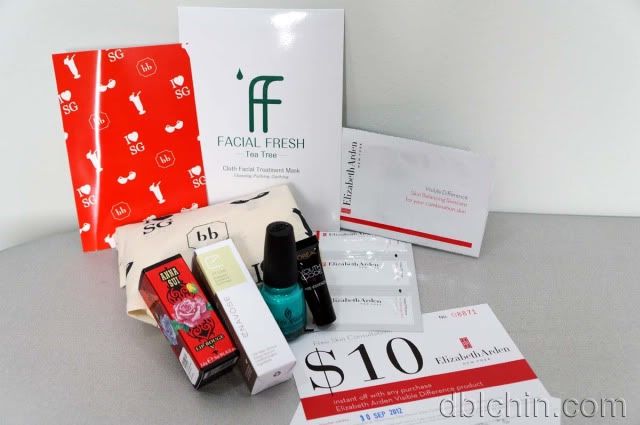 Items included are Evanose Probiotic Exflioance Gommage, facial fresh treatment mask, Anna Sui Cosmetics rouge, loreal Paris youth code boosting essence, china glaze nail polish, Elizabeth Arden visible difference skincare.

Not forgetting our very own Bellabox 'I love Singapore inspired beach bag'



Growing up in Singapore with traditional camera and old nostalgic films, I want to take this chance to relive that moment setting the mood of this pic to somewhat retroish.

Is an honour to share the same month birthday with my homeland.



Checkout this gorgeous lip shade by Anna Sui, dark red plumpish tone gives a sultry and intense look. I never had such a colour in my lip collection before, a gd chance to own it!



Loreal youth code boosting essence
I've actually been using this Essence for a while already, I must say I'm really loving the smell, texture etc.
For optimal result, use this before your facial mask!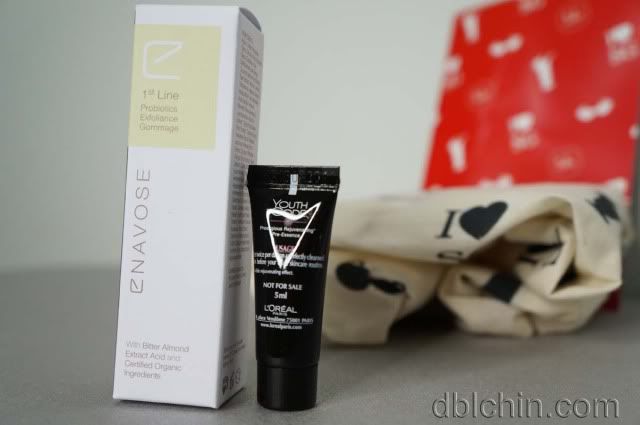 Bella box Never fail to send me a Monthly dose of Evanose products, this time I get the probiotics Gommage.


Bellabox is smart to send me a direct contrast of red, green. China glaze is a hot favourite brand amongst many others.



Elizabeth Arden visible skincare, I yet to try out EA products. This is a good chance to use these sample packs.


Last but not least, did u mention to use loreal youth code essence before masking, facial fresh treatment mask is sure comes in handy