*Sponsored Items
Hi dblchinis!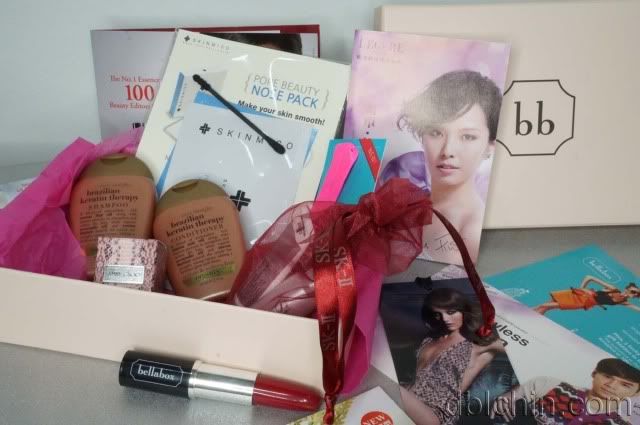 Another round of featuring July's Bellabox, this time they are going around the world~
Yes u get basically the countries listed on the globe in this pink box :) yays!

Let's start with Asia shall we?

SK-II (Japan)
Seriously? I never dare to try SKII products, I always thought they are cater for matured skin, like my Mum's age(50s) or something. With this chunk of samples, I can start by trying them out and if I like it is time to go shipping :) yays!


Skinmiso pore beauty nose pack (Korea)
A 3step process of getting rid of black and white heads, I desperate need this I tell you.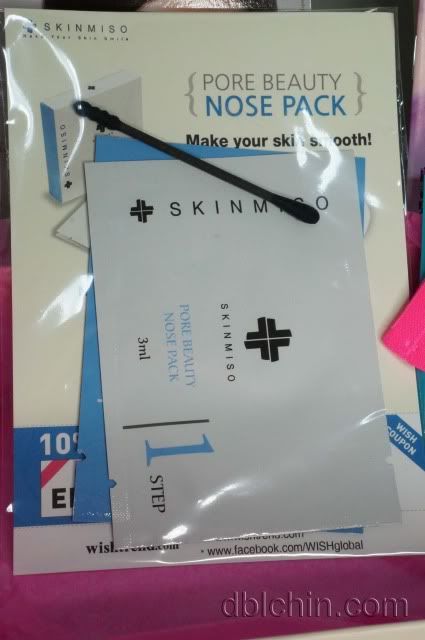 Ever straight Brazilian therapy shampoo and conditioner (USA)
Enriched with cocoa nut oil, avocado oil and cocoa butter, all i could say is it Smells aweeeeeesome.
Perfect size for travel use.
Oh did I mention it is sulphate and sodium free? However, With that do expect less foam produced.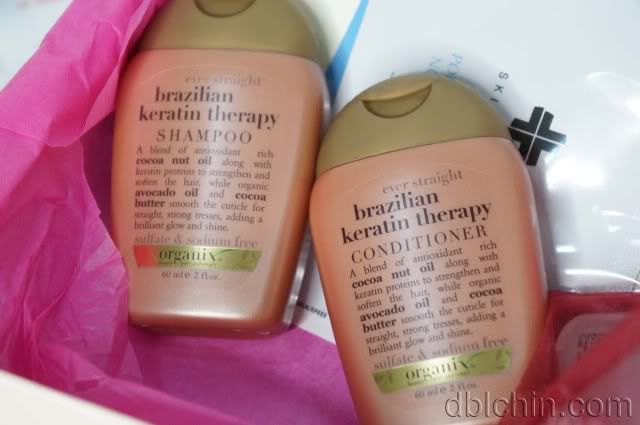 Twist bands (USA:California)
They said is gentle on the hair, I've tried and yes indeed gentle but regardless, it still leaves slight impression after taking them off.
Well, doesn't matter to me, I'm enjoying the pink anyways.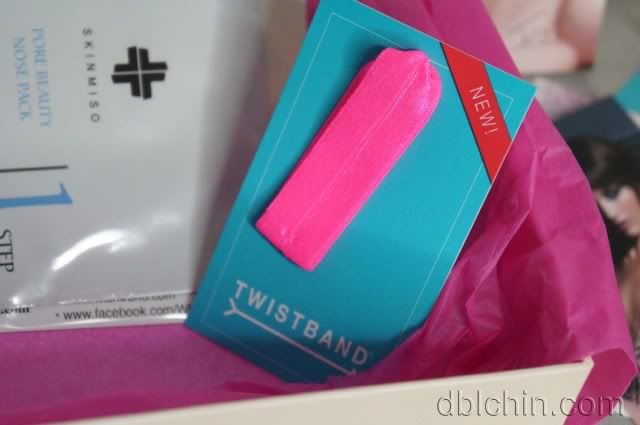 Jimmy choo fragrance (London)
Smells really refreshing and feminine, it has a light fruity scent to it which probably might just attract the bees, ok I mean the men. Love the stylish packaging, exquisite glassware means a lot to consumers.

Last but not least, Bellabox lipstick pen(Singapore maybe?)
One word: Red rocks! Ok thats more than one but does it matter?