Hey Dblchinis!

I know I've been moving at a snail speed about on my wedding post but rest assure, today U will be seeing the first set of my unique photos specially shot by a personal friend ' Proud'. She's a talented artist from Thailand and is interested in everything that involves the Right Brain, indeed at a tender age of 20 she is nothing short of talent, enthusiasm and creativity.
The pictures that you are about to see is highly DI with lotsa effort and sweat put in. We shot this in one of the open grass patch filled with random dog shit near Thomson and spent so much time posing & making the best out of it. we are very proud of ourselves.


This is a story about 2 people falling in love.
ok Not exactly, lets rewind that bit. In the world of wonderland, nobody falls in love just.like.that.
It takes a little effort to discover the beaut, in a tea cup ;)
hmmm...y is this tender looking gentleman reaching out to another realm of fantasy instead of enjoying his afternoon tea in peace?
The story might just ends here if it was that simple.
Ooooo~ see that nymph emerging from the teacup had scare the shit out of this man.
Elf " Let go of me you Horny Bastard!"
Man " Struggling is futile, I'll clip ur wings B*tch"
Wrabbit hates it when the man destroys mother nature for a chick.
Horny man gets a kiss.
Still the story doesn't ends here because every love story there's a big bad wolf, this case check out the furry giant behind these Publicly Displaying Affection aka PDA couple.
I have to say the little fairy has been blown out of proportion, her nostrils are pretty enlarged now. wtfml.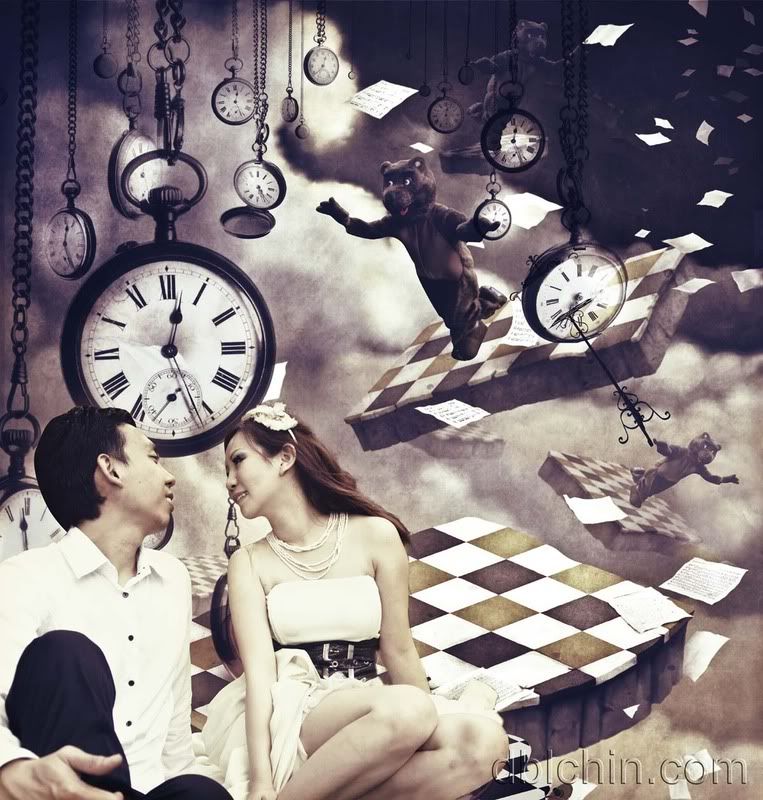 Oh my Goodness, the Big bad bear!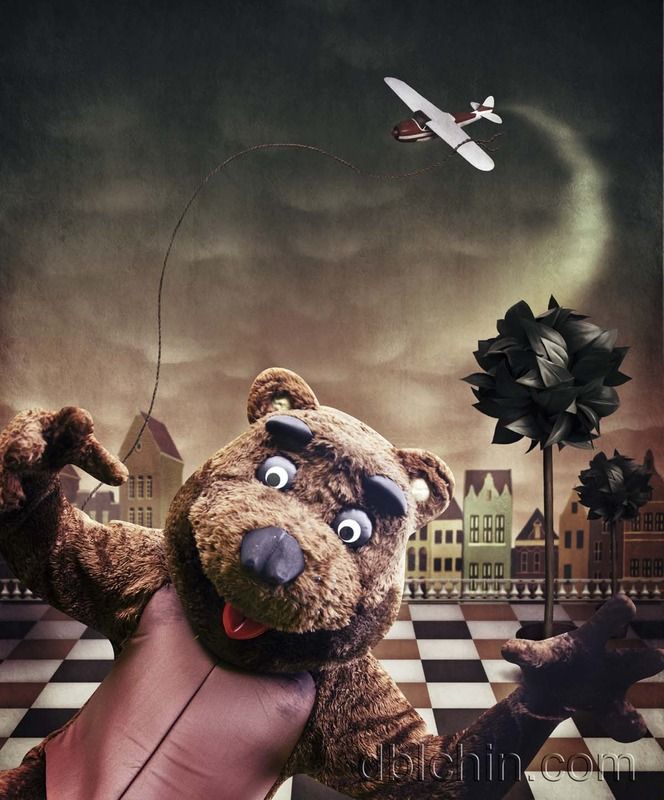 Man " WTF is that thing?! He is not clothed!"
So they run the fuck out of their lives.
To be continued...
Credits
Photography:Patchaya Proud
Assistant: Kussal Udara
Fashion:
Patchaya Proud, couples own.
Makeup: dblchin
Styling: dblchin
Proud Couple : Chong Chee & Clara
*To get in touch with Proud/dblchin for
photograhy & makup
, please email to
dblchin@hotmail.com
Links:
Wedding part 1-
R.O.M Solemnization Preparations
Wedding Part 2-
Guide To ROM Solemnization