* Sponsored post



Elloooooooooooooo you are dblchinis!
&
I'm dblchin, swee~

I'm actually watching History channel on Germany Rise & Fall (WWI) while blogging. Damn! these Nazis are really frightening, Hilter lead Germany to its doom & this fucker refuses to surrender even when so many his country people were made to sacrifice in the war. Best of all? Hitler's from Austria. Y he want to poke his backside in other ppl's business? wtf ley seriously, you have raised the collective guilt of so many Germans.

u... u...I can find no words to express the disgust I have in you.


Lol so much for the introduction,now that the show is over I can finally blog with peace and tranquility before I start getting hook on #Euro2012
but first, let me grace this blogpost with my super chio 10 dollar dress bought from I forgot where.



I'm carry a sling clutch from Tocco Tenero they always pamper me with awesome bags! love.
I'll remember to talk about it but... later alright?

Ok I lead a busy life, I have to juggle full time jobs <--notice the plural, do housework, dog-sitter to my active canine &
make time for blogging.
So in short I basically am left with little quality time with my husband, u know I just got married eh? (No? Read this)


When Mary chia offered their couple massage service to my husband & I,
I knew I had to grab this precious chance...
OK I M ECSTATIC!
Is been a long long time since I get a chance to do something together with my husband, we barely have time to even ketchup on our love life. ehm~ if you know what I mean.

So We head down to Cocoon@ the Mary Chia (Ngee Ann City)


Situated in the heart of town, this premium outlet is nothing short of exclusive treatment, awesome pampering and patient staffs.


Jenny, she's really helpful and nice showed me around the vicinity.




falls from the either side of the pathway so as to calm our hearts and minds before receiving treatment at our respect rooms.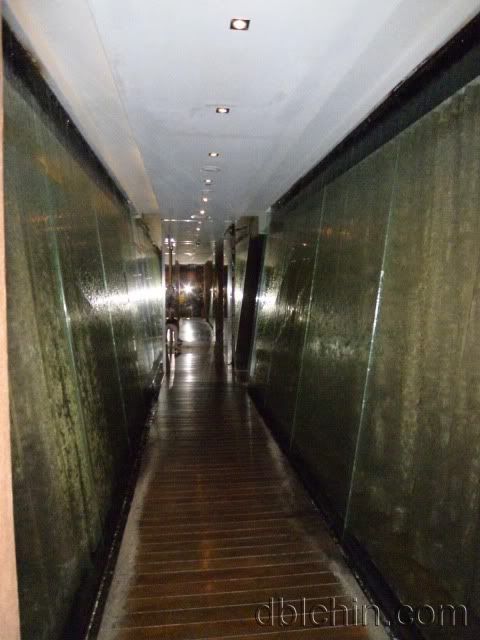 Impressing indeed~

The couple room that we will be receiving our treatment in.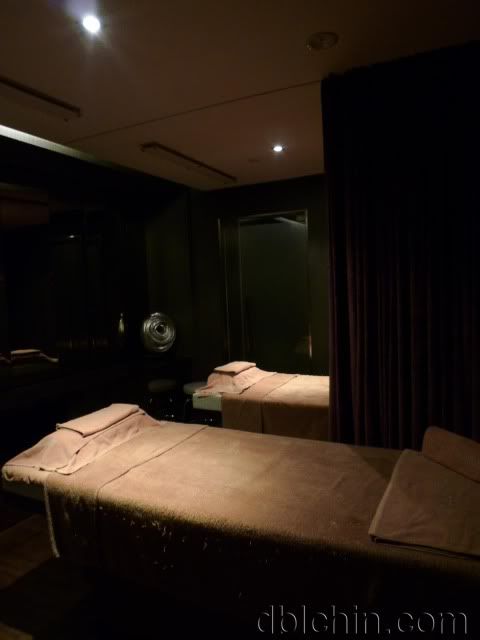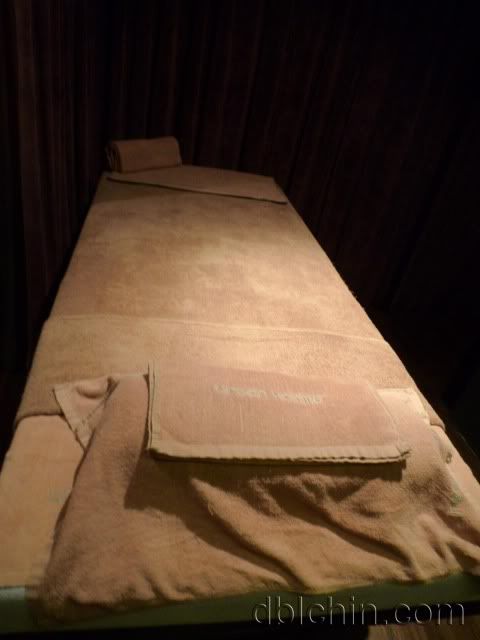 Cocoon at Mary Chia is a unisex face and body studio for men & women, therefore it is called the Urban Homme studio.




the shower area, notice this dandelion looking shadow?
Is the hugeass rain shower actually.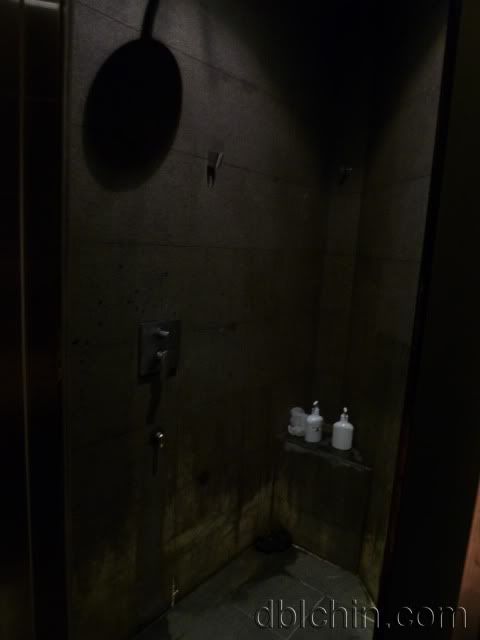 The I can-now-lose-some-weight sauna room.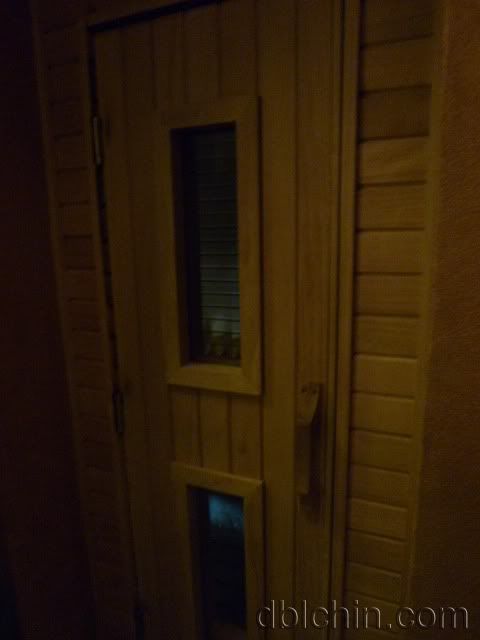 Hot as hell, afraid that my low quality camera couldn't take the heat, I hastily snap this and got out of the room immediately.





The amount of lockers operated by fingerprint.
A good way to safeguard our belongings.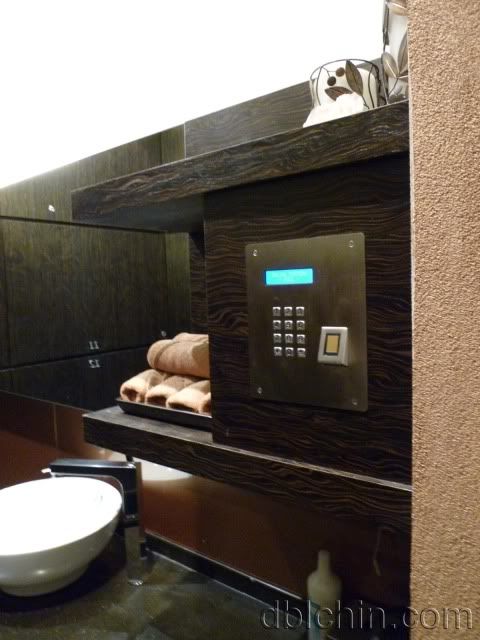 Oh guess what? this pic is blurred out, coz this is the place I'll be holding my

Hi

-Beau

TEA

party.
I need to keep this in suspense so when my guest arrives they be like wah ur set up is really awesome! Gorgeous! extraordinary!
and
you dblchinis will be like hiyah y didn't I sign up for Hi-BeauTEA party , I go hang myself now.
Request granted, I may now hand u a noose.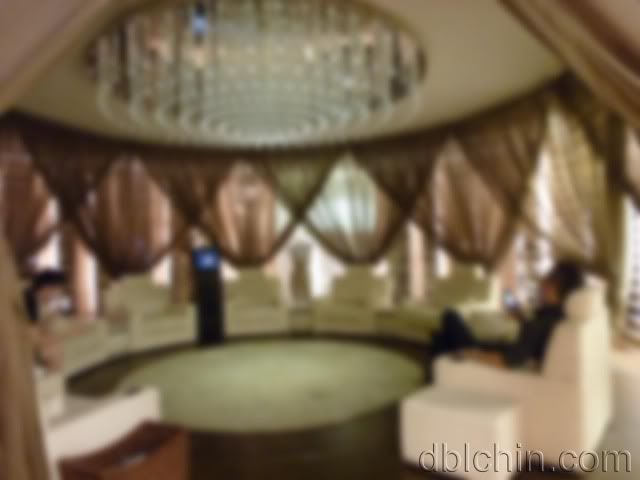 While waiting for our room to get ready, I took pains to gain his attention.



It begins with this
#1



#2



#3



finally he's giving me the wanted attention with the super buay song face.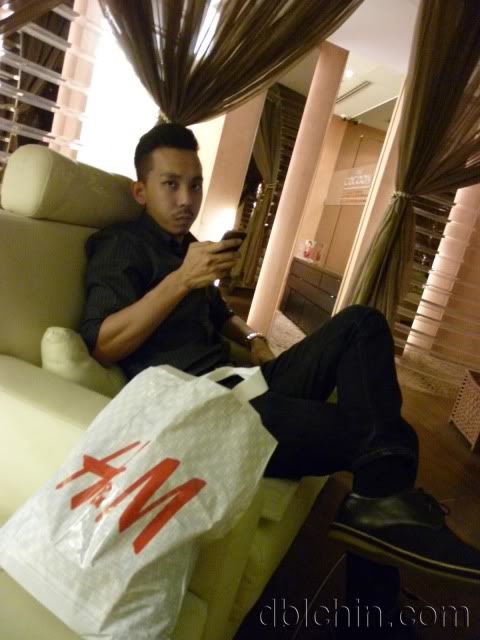 enough of that mafia, my turn.
I presume u can see me better in flash even though parental advisory claims that my flash photos could ward off evils.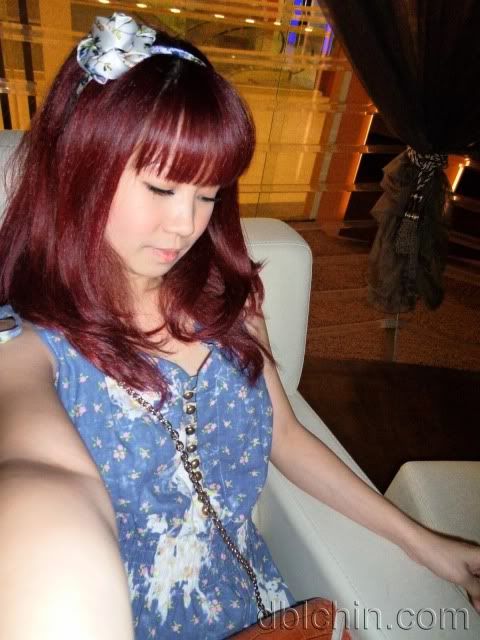 2 sets of robe to change into. See that brown pants over the right? the size is made for an ogre, so hubs gotta ditch and wore the disposable briefs instead.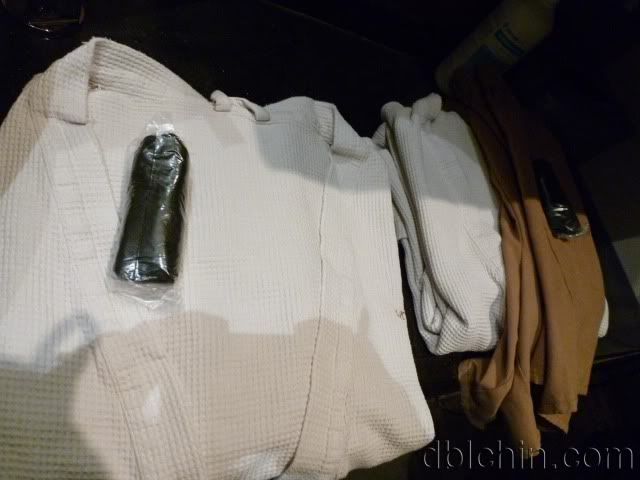 us in robes



The Yakuza and his girl.
Cow, this Yakuza no tattoo one. lousy.



I'm a size 5 wearing a size 10 flop


So we enjoyed the Exfoliating body scrub followed by the Aroma Essence Massage.

Essence for massage.



Even though my hubs & I are rested in different massage beds, even though we are attended by separate therapist. Feeling each others presence is more than suffice.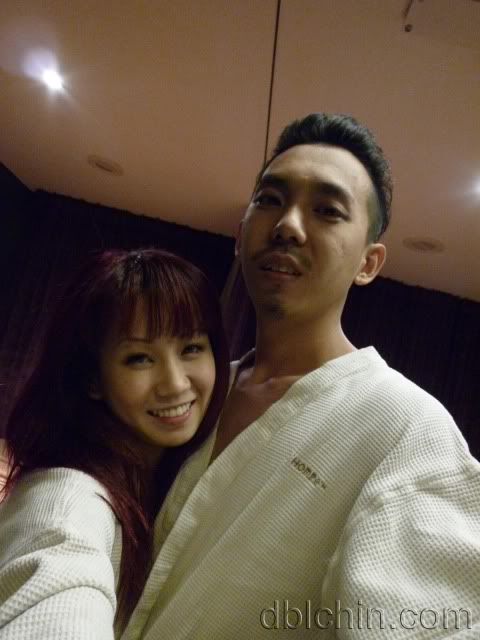 My massage was whopping with pain, ache & discomfort & my body felt sore the next few days.
Infact to be sadistic I really enjoyed the ache, those tight muscles can finally release it's tension.
On the contrary, when peek at my husband while having the treatment, he looks like he's in deep sleep. *GASPED* This man is numb.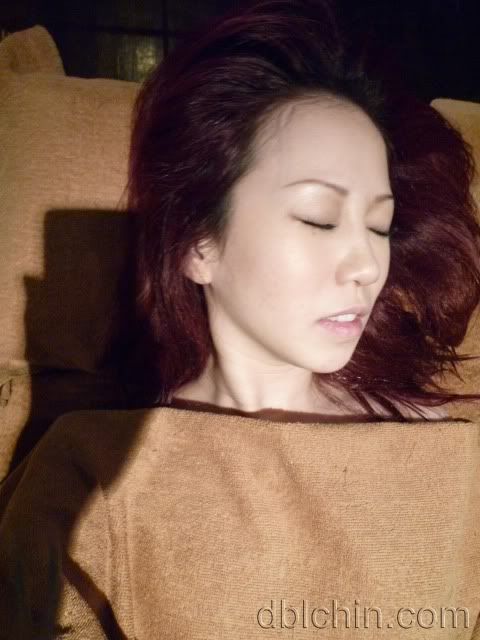 just tryna be cute by lifting my legs in the air.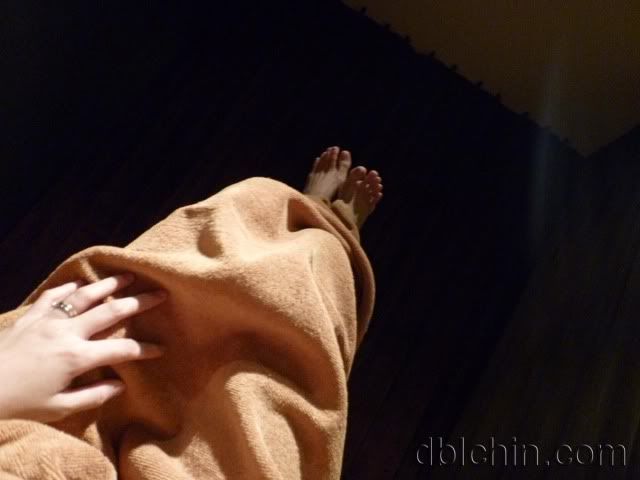 Ey quick! see! the Yakuza with no tattoo!




This is an urgent case of a lunatic out from asylum.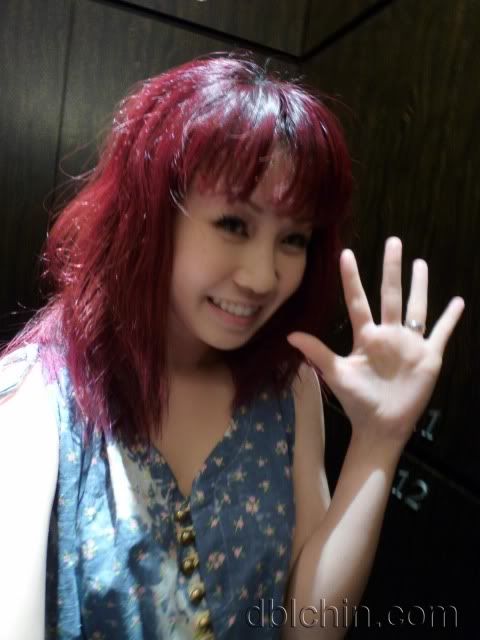 The problem with shouldered length hair & bangs.
Glad I had a headband with me.


Thank you Mary Chia, Thank you, thank you , thank you!!!
Omy, Thank you, thank you, thank you!!!
Grateful is the key to happiness~