Hi dblchinis!

Can U smell something not?
(sorry if the pic depicts a si bei chao look)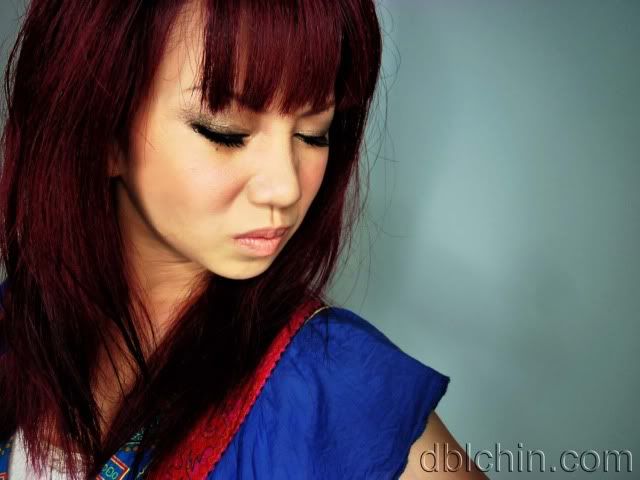 YES LA! New blogpost!
Got a lot of chio and Epic photoshopped faces.


BUT FIRST!
Let me intro you the Newest Product I've received from Kate Cosmetics!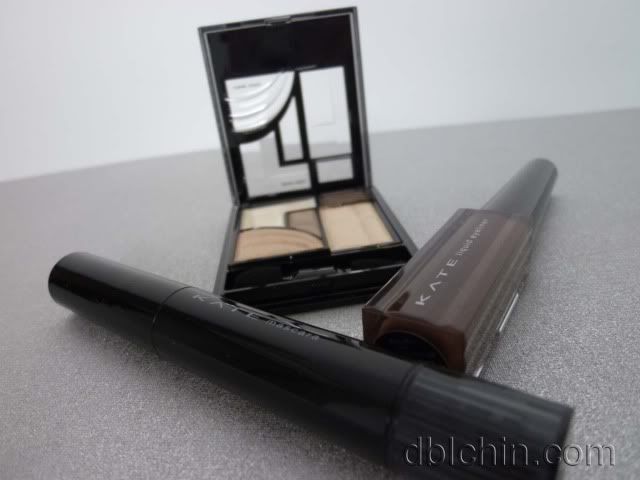 Kate Deep Liquid Eyeliner WP S$23.50
(comes in 2 colours Black BK-1 & Brown BR-1)


The Brush tip is really fine and could be able to draw a precise and thin line.
Love this shade of brown, makes the eyes look less harsh & definitely brings more sultriness to the entire look.


Kate Real Create Eyeshadow Quad BR-1 S$27.00
(comes in 5 colours: Brown BR-2, Brown BR-1, Green GN-1, Pink PK-1, Blue BU-1)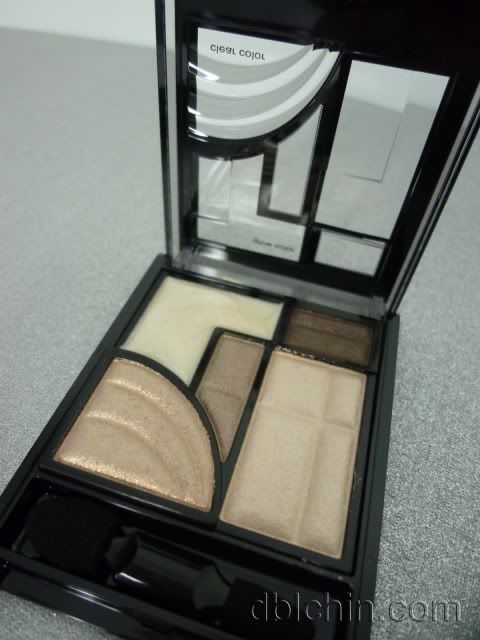 Neutrals, Great for Everyday look.
You can see the quad on the Extreme left corner is actually semi-opaque in as a base colour. It is creamy and it has sparkles on it.
When I dip my hand in the base colour, it kinda felt too soft, maybe they can try to formulate this product less creamy.


Kate Art Dial Mascara BK-1 S$27.00


Not like the usual Mascara, these bristles works like a comb.
u need to twist the bottom cap and the liquid will start oozing out in between gaps of the bristles.
It is said to be awesome for bottom lashes thought, unfortunately I dun have any :(





I started out with WAH PIANG! the no makeup face.


I don't look that bad right?
Actually I just need Angeline Jolie's lips, Cheryl cole's nose, Taylor Swift's Eyes, Cindy Crawford sexy mole, Pamela Anderson's Boobs & I'm good to go!


Eyeshadow Application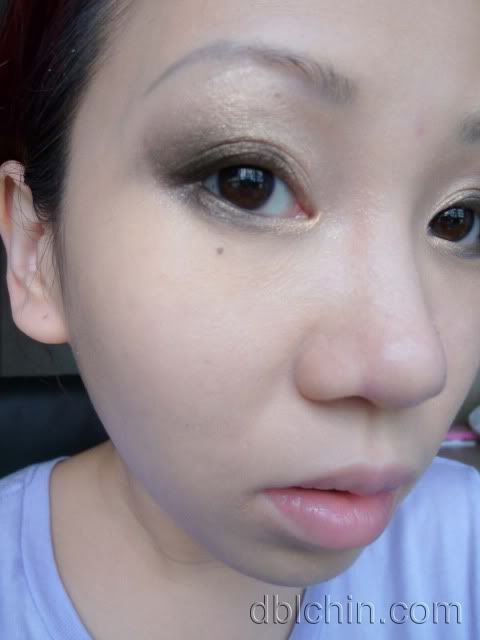 I love using deep colours on the outer corner of my eyes, it kinda made my eyes look bolder and rounder.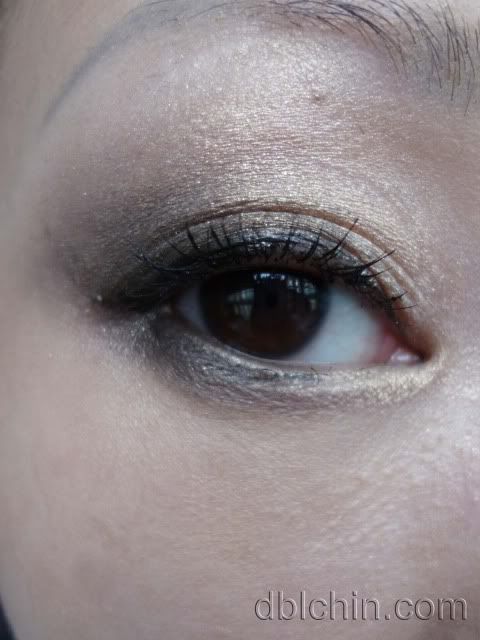 Used the brown liner to tightline my eyes and drew a very thin line just right above the upper lashline so as not to overpower the crease.


The mascara is very good at separating the lashes but apparently it doesn't curl very well, so THUMBS DOWN for curling power.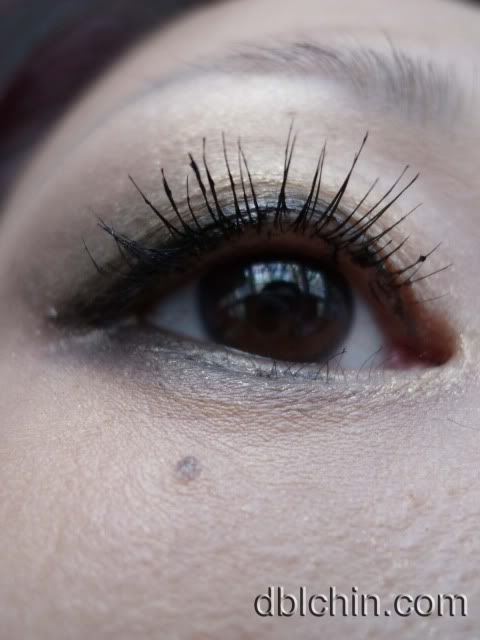 Look at that mole woo~ too bad my sexy mole is right under my eye, if only is like 3 inches above the corner of my lip... then I'll be as sexy as Jessica the Wrabbit.

WHAT?! she no mole on face?! ha. ha...ok...

So I added on lashes and flat iron my hair to make them look hot & I came back with this.
||
\/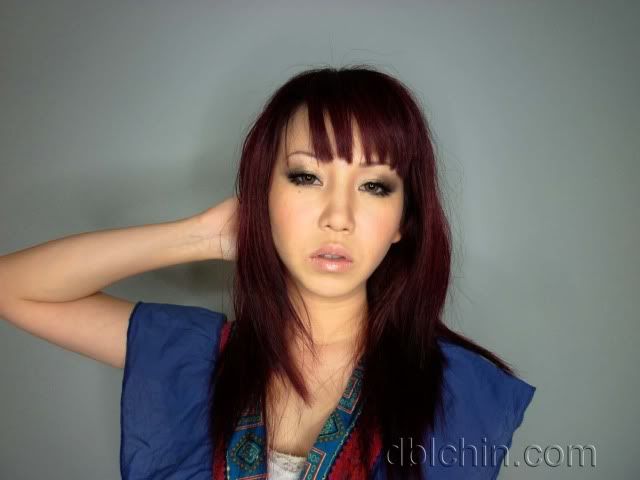 Brown Lens from Kiwiberry1


Loving the subtle gold shimmier that was cast on the entire lid, notice I added the same gold colour on the inner corners of my lashline too?
This is to frame and bring the attention back to the eyes.


Sorry If my lips looked Lopsided, I had the biggest ulcer on the inside of my left lip & had already I tried my very best to photoshopped & make it look symmetrical.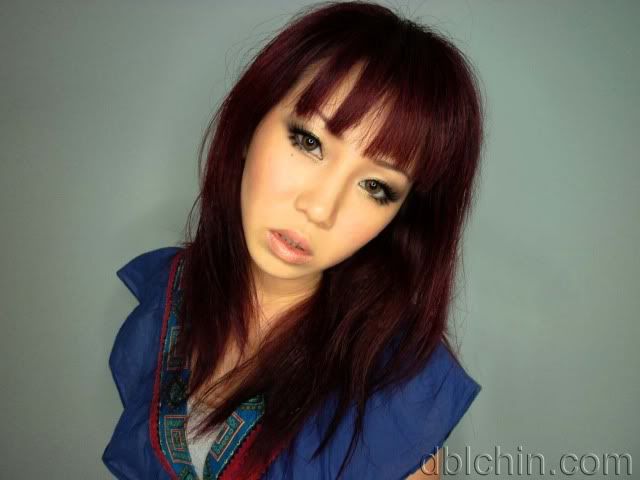 Go check out the latest Kate Collection at Selected BHG, Gurdian Pharmacy, OG, John Little, Metro, Nishino Pharmacy, Sasa Cosmetics & watsons outlets!