Hi Dblchinis!!!
Shit, sorry can't address that, today you will all be my little Fairies instead!
I'm looking for you, yes
YOU
to Join my party next Sunday 17th from 4-6pm in town.
I will invite a Maximum of up to 10 Fairies for this event so it'll be an intimate and private closed door session.
There will be exciting programs line up just for you little
dblchinis
Fairies,
You will get pampering Session with
MARY CHIA
Treatment for your delicate hands
&
Exciting Hands-On Session Organized by me!
Also get to connect with my Pixies~
You will be bringing home Facial/Slimming/Back Massage vouchers proudly sponsored by Mary Chia
Not only that,
I have rope in other sponsors to add in your goodie bag!
AWESOME NOT? WANT TO COME NOT?!!!
All you need to do is to E-mail subject title '
Hi

-Beau

TEA

Party RSVP
' with your
Name:
Twitter Handle (if applicable) :
Email:
Age (For Verification) :
Contact No:

to
dblchin@hotmail.com

&
tell me y are you keen to come for this party?
I'll pick my favourite 10 by next Tuesday(Via email) to come and have fun together~
Of Course, this is all made possible because of
SINGAPORE BLOG AWARDS
.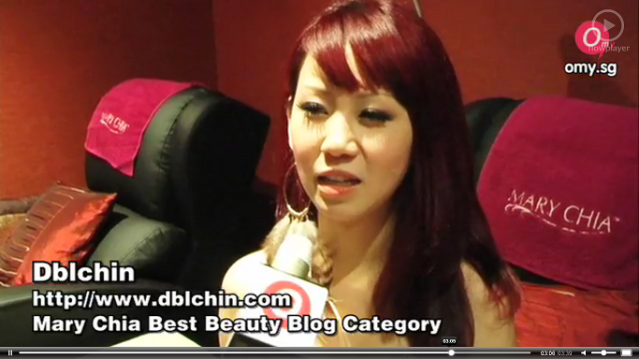 (Watch video
here
)
Yes I'm sure you know that I'm the finalist running for MARY CHIA Best Beauty Blog 2012 because you be voting for me!!! Right? huh?!
OK I TRUST YOU WILL LITTLE FAIRIES!
TO VOTE
.
(click here to
Register
before voting)
So Put on your Best TEA dress the for next coming Sunday~
cya!!!