Hi Dblchinis,

Today I'm addressing a very important issue that involves women. So I'm chucking my jokes aside to share with u this important message.


Went for an event last week to learn more about ovarian cancer.
Tt is the 5th most common cancer in Singapore. It can happen to anyone & sad to say a fraction of women die from it each year.
The frightening fact is, ovarian cancer is usually detected at its v last stage which might b too late to sought for help.
A high probability of 1 in 80 woman faces ovarian cancer in their lifetime,
it could happen to
ME
&


YOU.






Professor Mahesh, a senior consultant of Obstetrics & Gynaecology was here to share with us a few pointers:

Do look out for chronic symptoms that might sound like a common sickness bloating, back pain, urinary urgency, constipation, tiredness

For more specific and complicated symptoms are pelvic pain, abnormal vaginal bleeding or involuntary weight loss
If such signs happen to you constantly, please consult a specialist, early detection and saving your own life is vital.

As well as the friends around you.




This Lovely Corsage is given to me during the event in support for the cause.




A Cancer Survivor stepped up and shared her story with us, she was in her late twenties when she was diagnosed with Ovarian cancer.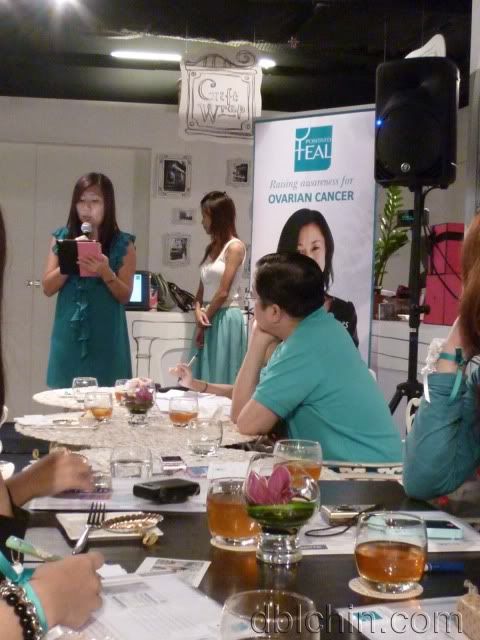 Her life came crashing down as she recalled that this is suppose to be a 'old people sickness' but it actually struck at her prime.
She is now well taken care of by the doctors and leading back a normal life.

Please do not this sickness lightly as it maybe happen to you at any stage of your life including the people around you.


People are trying to spread this message across the community; bloggers like us, Doctors, cancer survivors

and also chefs.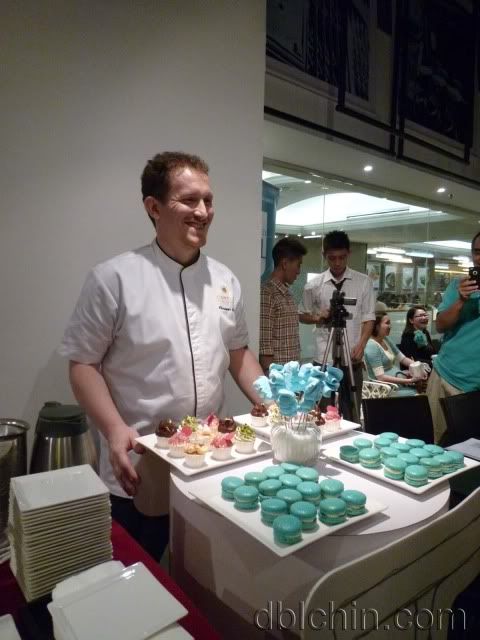 Pastry Chef Christophe Grilo from Canele Patisserie is feeling awkward with the amount of cameras pointing at him.

Cotton Candy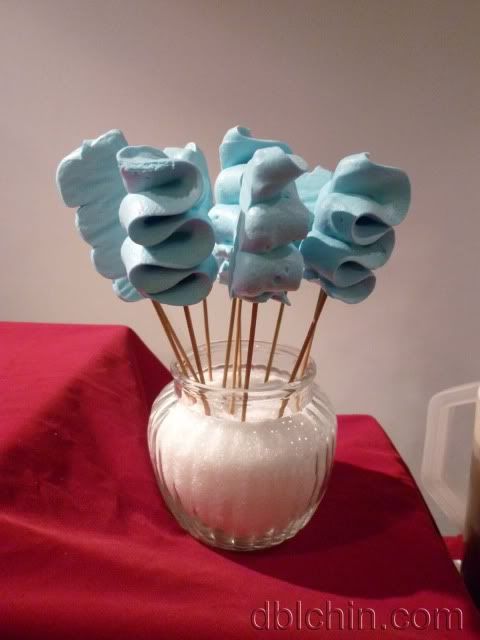 Macaroons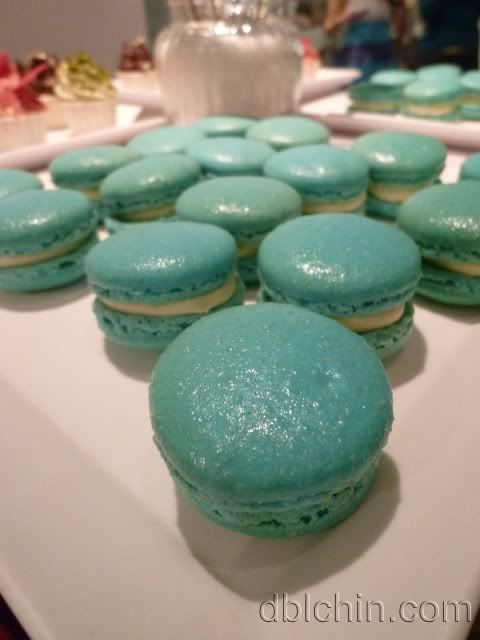 Teal

is the official colour for this campaign, so that explains the cotton candy, Macaroons, corsages.

Cupcakes.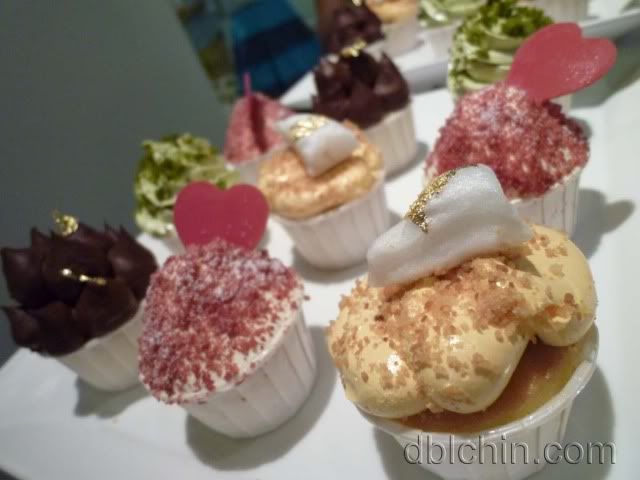 Spring roll, Peggy and I had a few servings!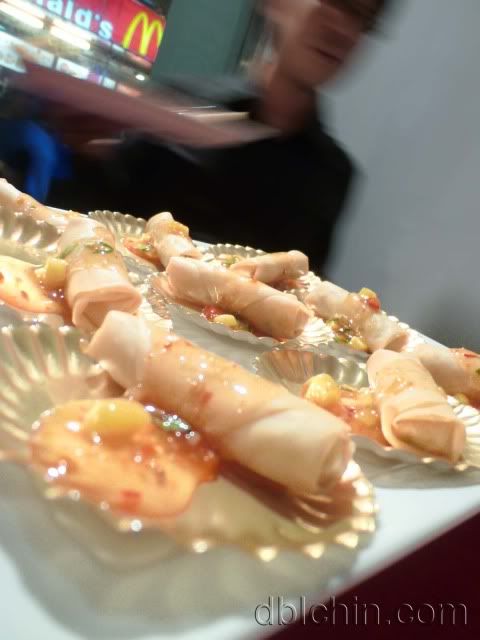 I had the focus diverted away from the food.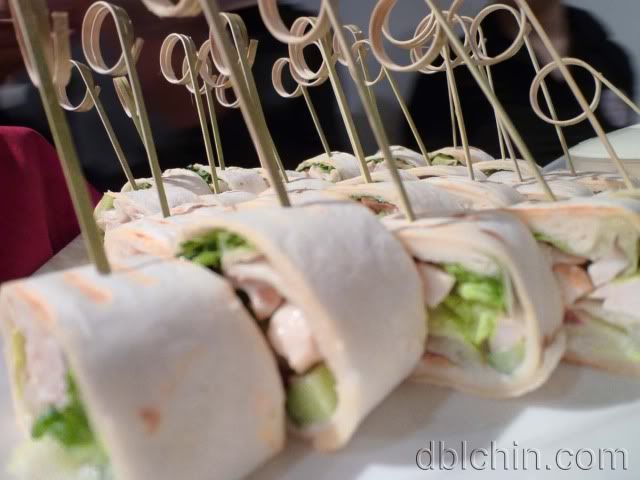 Karen

She got her uber hot Teal Heels on.





KissJane

is also a proud sponsor for this event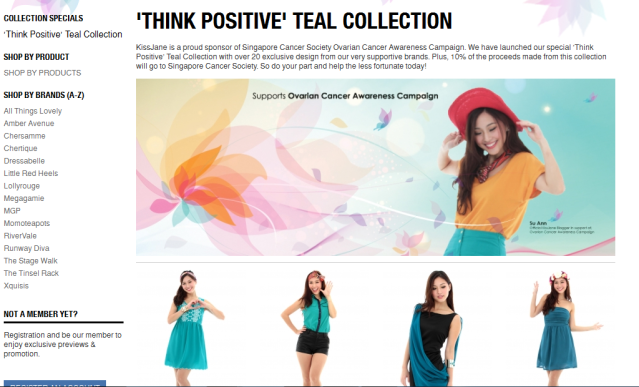 They have collaborated with Singapore Cancer Society (SCS) at the event, would like offer you dblchinis an awesome code to get 10% discount off your total purchase from now till 21st June 2012

Code:

t3aL10F08



In order to support this cause, they'll be donating 10% of their proceeds from their '

Think Positive

" Collection towards the Singapore Cancer Society.

Do shop for a good cause!


Last but not least I urge all you ladies to head down to Zouk tomorrow for the 'Positively Teal' Party!

Hope you have loads of fun there!!!
Sorry to say but I wont be going, I'm tad too old for partying, besides I had problems handling the Hulk I kept at home.


The outfit I wore for the day.




and my loooooooong red hair, not so long now.
Also sporting the au naturel look




Bought this top $10 from City plaza & I had this belt($10 Bugis street) that goes perfectly with my bag ($12 Pasar Malam)