Hey dblchinis!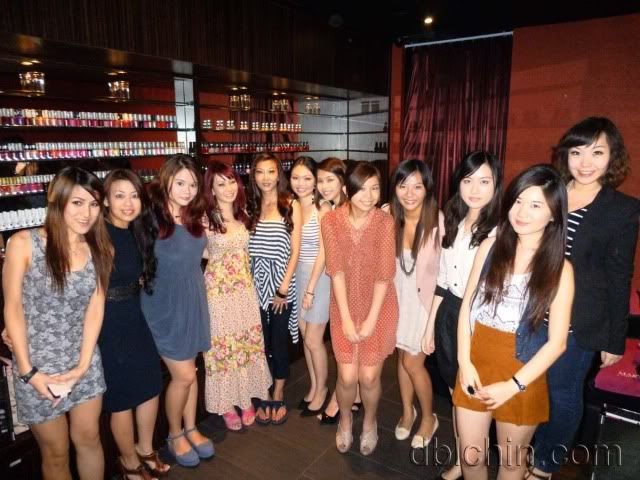 Remember
last year
?
Yes I got nominated again for Singapore Beauty Blog Awards 2012 TOP 10 Finalist amongst these bloggers~
I had so much fun last year going as
Pocahontas for #SBA2011
This year's theme? U'll find out soon enough ;)
2012 Beauty blog award is proudly sponsored by Mary Chia!
I,Dblchin has something eggciting line up for u dblchinis!!! *dance around in circles*
Yes I'm organizing a party for u readers!!!!!!!!!!!!
But Before I fill u in my with next post, let me show u my lovely buddy, Shu Juan for this project.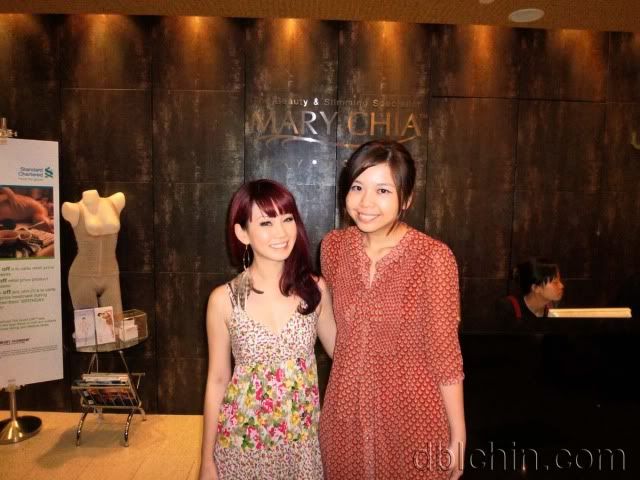 I will be working closely with her with regards to the spa party: Theme,props, deco...
You could input suggestion too if you have any!
I'm going to take on this incredible journey with Mary Chia and their trusty representatives for towards, wellness, self-confidence and of course the key to looking radiant and youthful : Beautiful skin.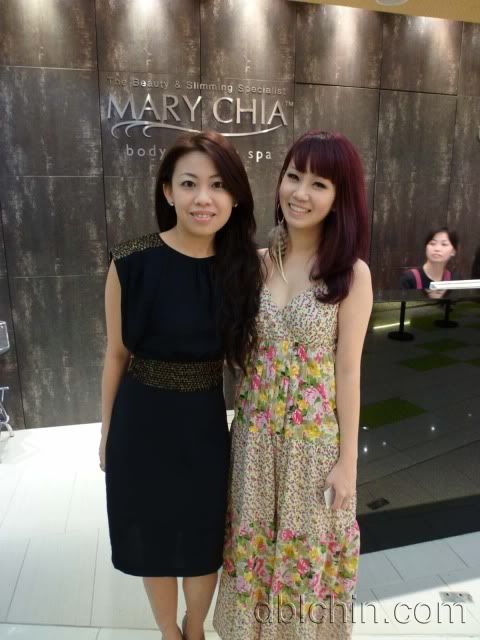 Glad to see old faces from last year's competition, I'm sure things will heat up as we start executing our own party, punny I know!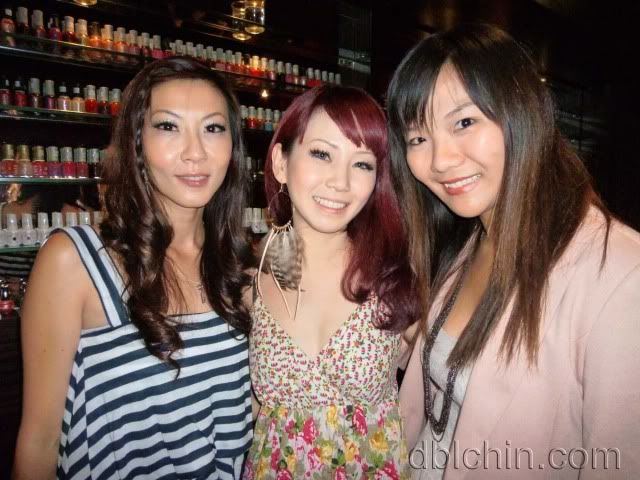 My favourite girl in line, Janet. Shes quick & witty & constantly cracks me up.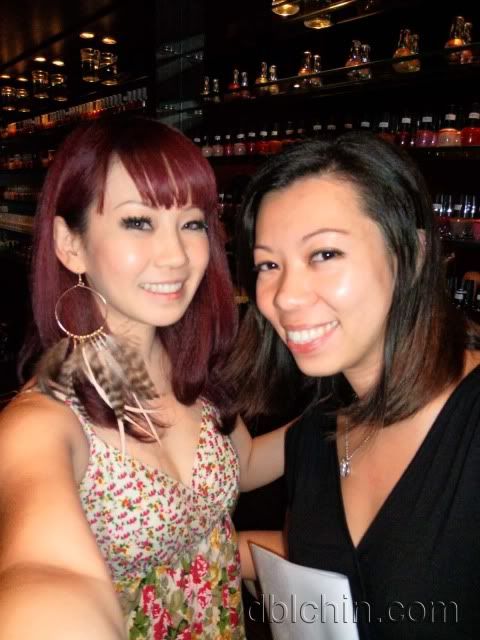 Girls break the ice faster than the chicken could lay an egg.




Friends indeed, good to c you again~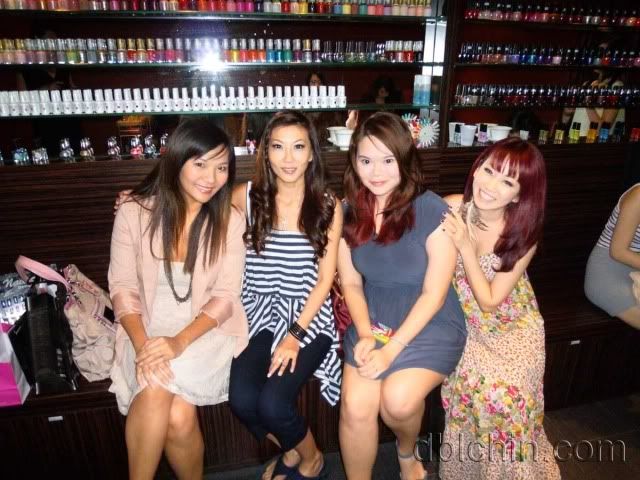 Singapore Blog Awards has raised some Questions for me & here's my answer :)




1. How do you feel about being one of finalists in Singapore Blog Awards 2012?

This is my 2nd year running as a finalist for Singapore Beauty Blog Awards, feels great to get nominated again! But inorder to win I need u to

vote.

Pretty please???

I'm also the finalist for

Best V-log

& I'm pretty delighted to get nominated! U dblchinis need to support me kays!




2. When did you start blogging and what drew you to it? Where do you get inspiration for your blog content?

I started blogging way back in 2008 but I was talking about random stuff like how often my toilet breaks down & my husband's (bf then) a constant gay magnet. I did a couple of beauty blogpost back then but it wasn't mainstream on dblchin.com so I was surprise it was well received (people giving constructive comments) & that kept me going.

3. How do you feel about the other Finalists in your category this year? How do you think you

will fare compared to them?

I actually know a fraction of the finalist in the Beauty category, we are like great friends & often exchange beauty tips! Of course u ask me who's the deserving winner, I'll say is I,me,dblchin la. Likewise for them right not?!

If all of us haven't put in this so much effort for our blog, we wouldn't be the last running contender for this award.

4. Give a reason why readers should visit your blog and vote for you?

I could give you 101 reasons to visit me blog but I'll strongly suggest that u to watch my video, here.





So now you know, superhero is the theme but I'm NOT going as Buzz lightyear.


So they say dress to impress, not a problem I say,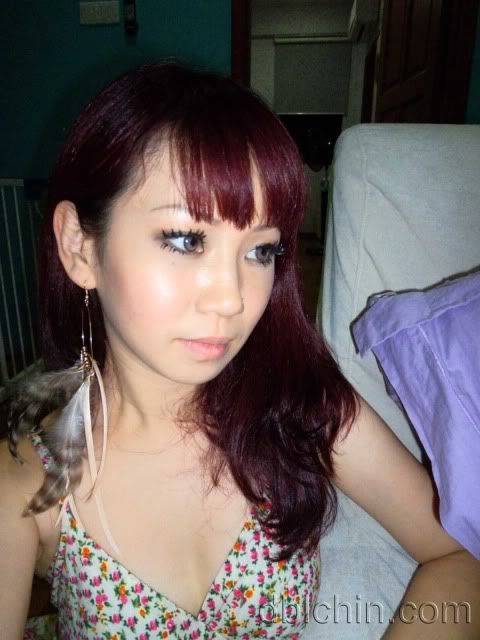 Feathered earrings $9/pair from Diva


Today's getup, Maxi Dress with Strawbag.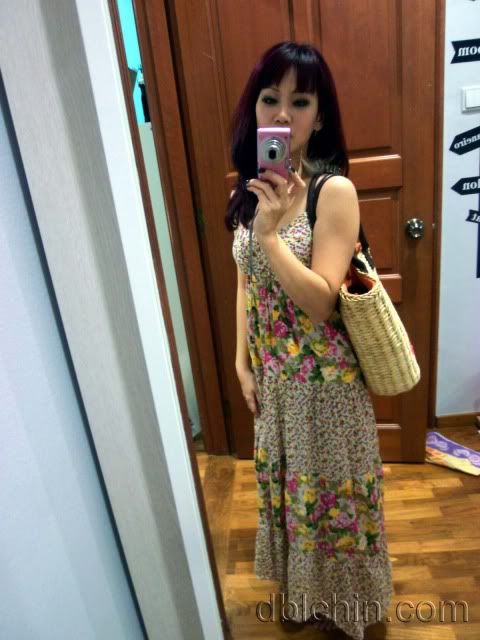 Life gives you the privilege to wear tall people's clothes' even if you are petite.


Think I got this Straw-bag for $12 at WH accessories


not a favourable place to shoot but my toilet has the best lighting, FML.


And my make of the day.


My Favourite Pink Lenses from Freshkon Dezigner series.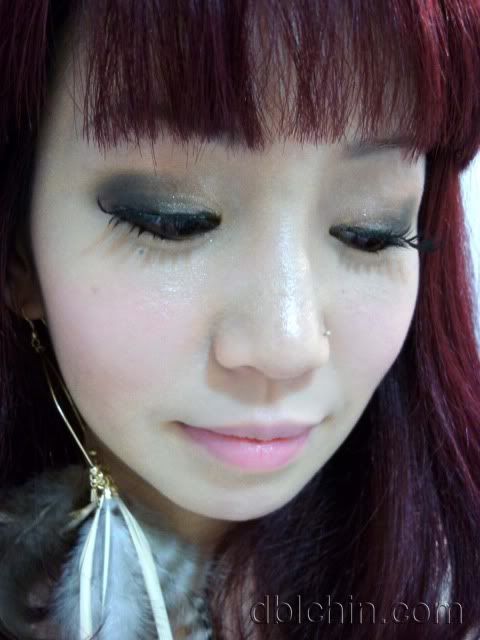 Last but not least yo:

I'M EXTENDING AN INVITE TO YOU READERS (

YES U DBLCHINIS!

) TO COME TO MY PARTY, MORE DETAILS ON MY TWITTER



STAY TUNE & DON'T FORGET TO VOTE

HERE

& HERE!