Good Tuesday dblchinis~
Had a chance to experience Philosophy products at a media event.

Yes is finally coming to our shores!
Very eggciting right?!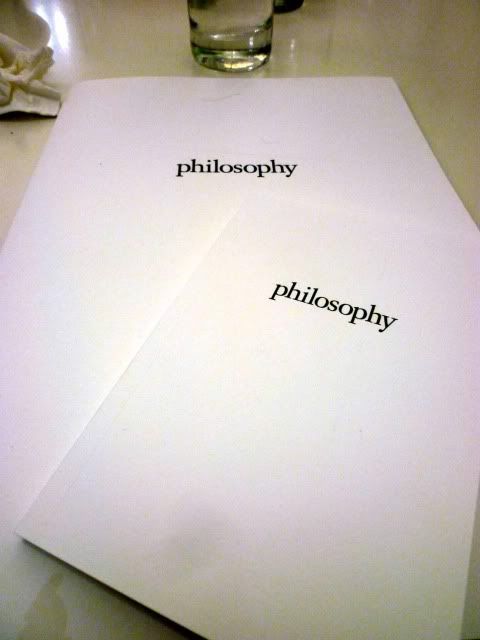 To entice you to check out their products in stores this April (SEPHORA Singapore),
I'm sharing with you the magic of Science for their event held at
The Art House, 1 Old Parliament Lane
.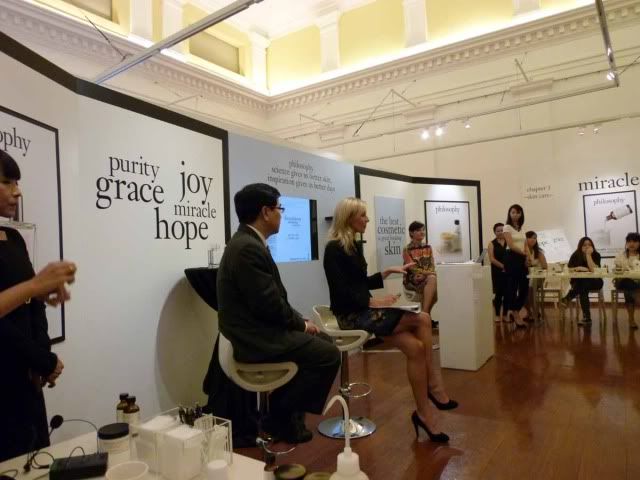 Presenters and doctors fronting the stage to explain about the Brand Philosophy and their belief is science in skincare.





I've tried the Microdelivery Peel Enriched with Vitamin C.



To increase the efficiency of the peel it has to go with this Salicylic activating gel.


It looks as if is 'ka pui' on the back of my hand but actually is the reaction carried out when the skin is infused with Vitamin C + Salicylic acid.
Exfoliating your skin is the key factor in getting rid of dead skin cells, providing radiance and rejuvenation.



Bloggers attention taken away by the intense introduction of the products.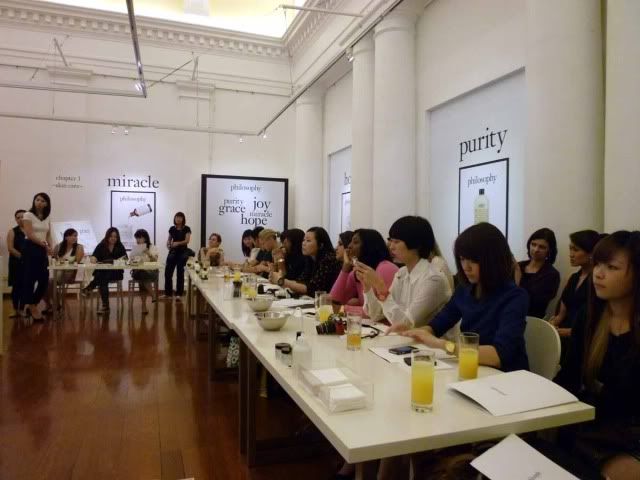 3-in-1 cleanser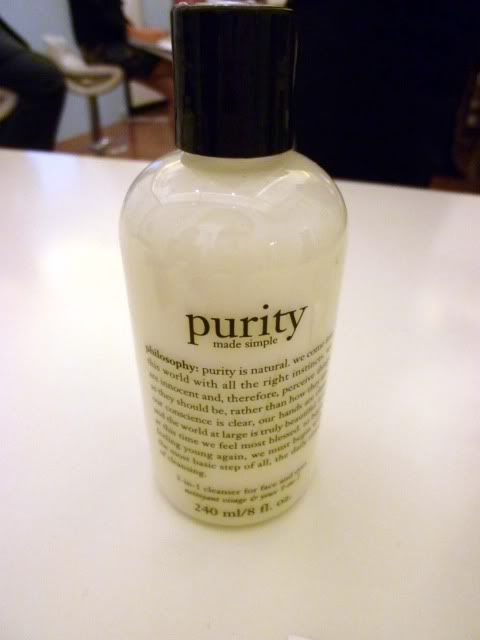 This is a gentle skin cleanser that washes away all makeup and impurities at the end of the day.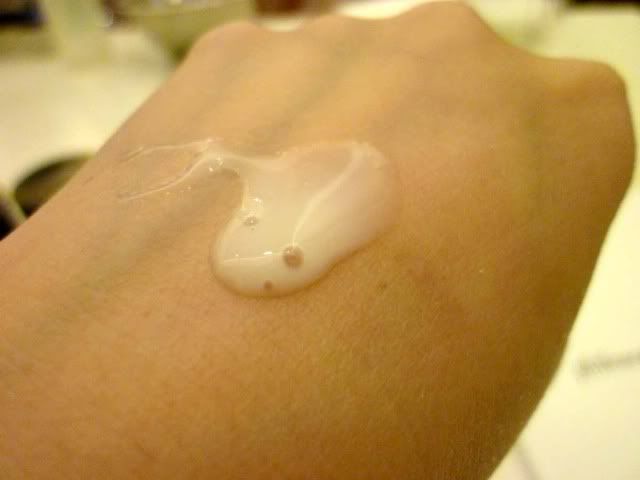 What I like about it is ,this product is fragrance free.
I don't need to worry about unpleasant smell anymore!



I tell you, Philosophy products very high tech one, under 1 product they have 2 or more sub-products.

The reason is to keep everything fresh & clean so when you start using, at least you know that your skincare product starts at the very best.

And also a chance to act like a beauty scientist in the comfort of your home.
Of course it also means confusion. With so many sub-products in one product, you have to ask your Beauty adviser before purchasing in case you get lost in getting mixed up the ingredients.


This pair are the miraculous anti-aging retinoid pads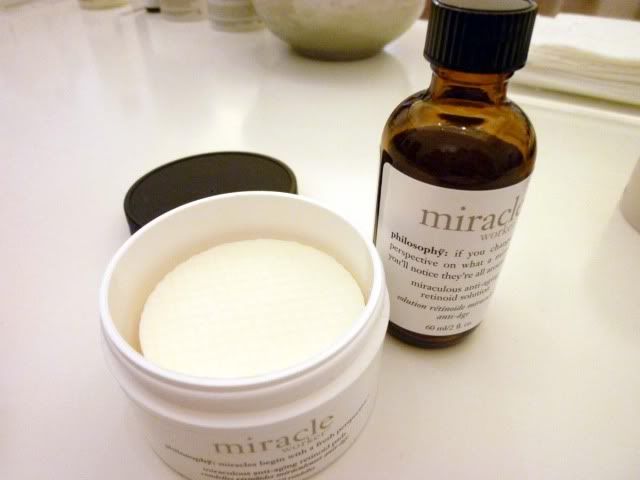 This is to boost brighter and said to even out skin discoloration

die Pigmentation die!!! HAHAHA!
*hands on waist, LOL-ing to the sky*


Steps of usage is to pour the entire bottle of miraculous anti-aging retinoid solution into the container of pads before the first use and accompanied with sunscreen after.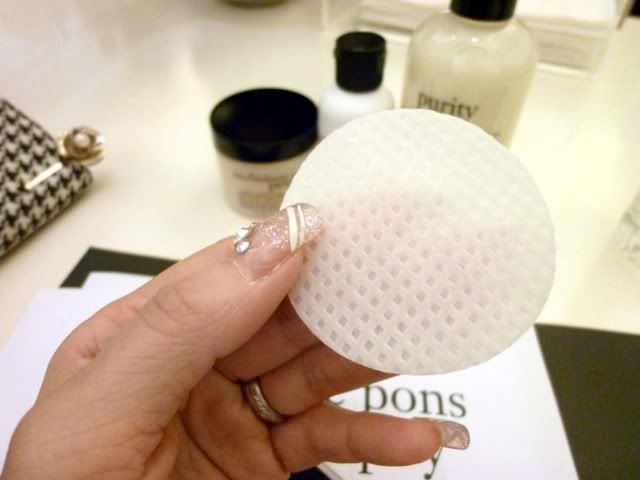 Turbo Booster C Powder


This product is like an energy bar for the skin.
It comes in powder form.

Add and mix it to any of your skincare product before using recharges your skin immediately.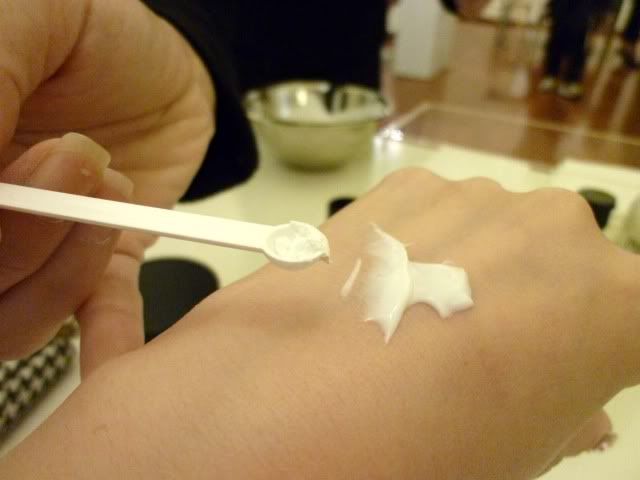 This case, I'm mixed it to my moisturizer for the extra boost.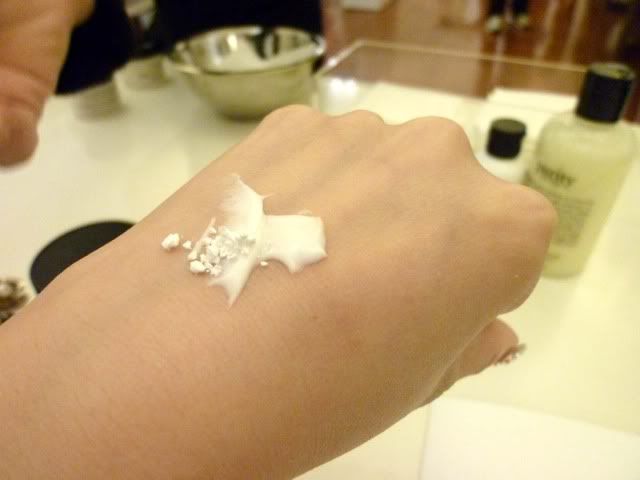 Members Part of the philosophy family.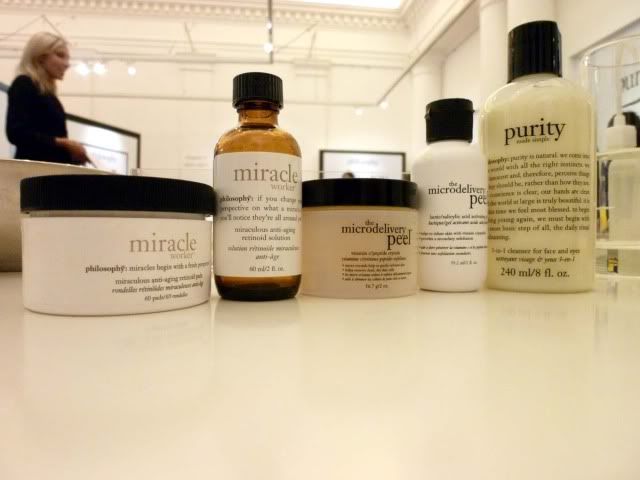 Took a picture with Irene, looking good sweetie!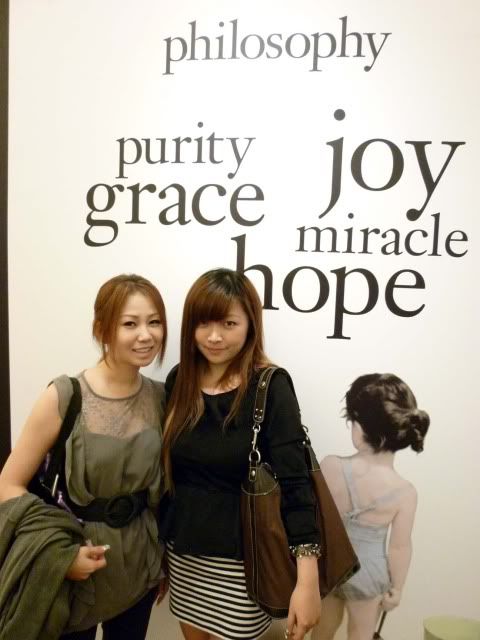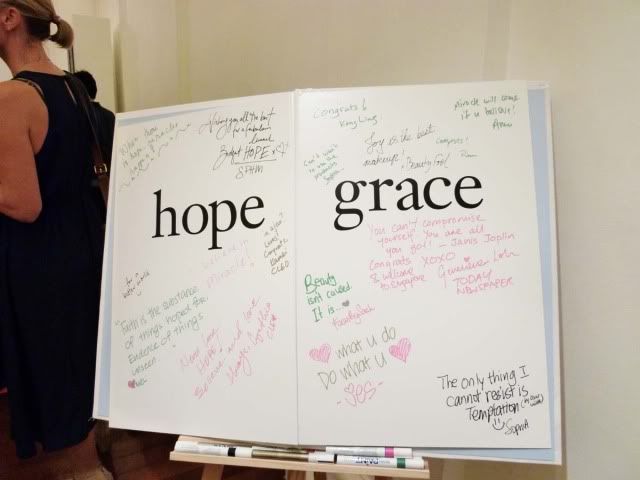 dblchin Signed the guestbook!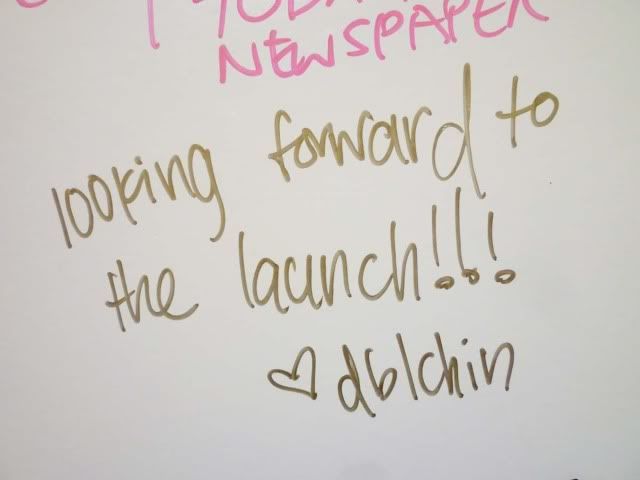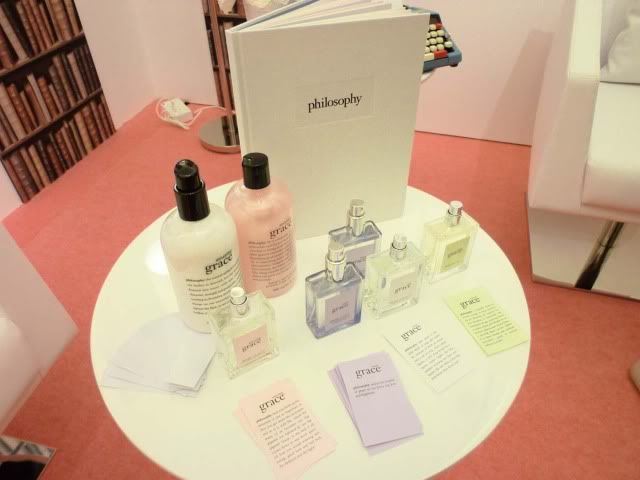 Their Fragrance section.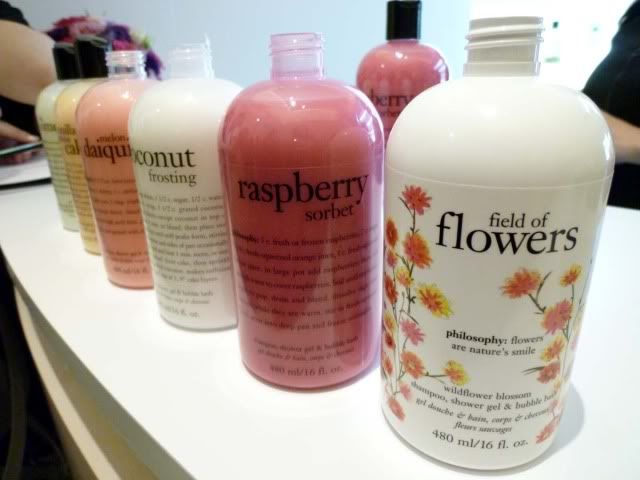 I love smelling like strawberry fields after sh0wer.
Well.... who doesn't?
oh ya maybe beetles, cows, pigs....


Took a shot with my friend, Jes also the brand manager of philosophy.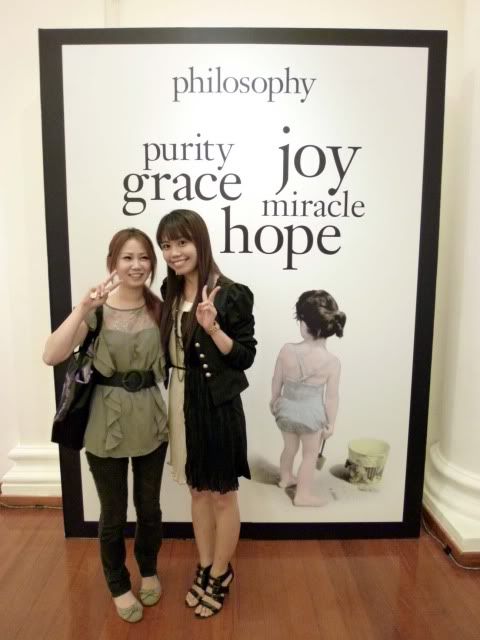 See what I brought home with me!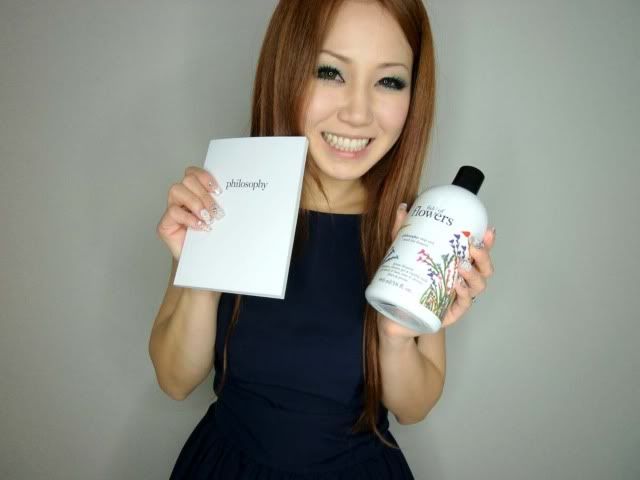 A note book and a bottle of Shower cream!
Now I can has smell like flower!





& remember,
The best cosmetic is great looking skin.

<3 yourself