Hi dblchinis~

Got invited to Grand Mercury Roxy Hotel few days back & I must say I had a great time touring the place and digging in like a glutton.
Xcept I've broken my Promise without my own knowledge.

Aside from that, the ambiance and food is totally worth 10 thumbs up.

First I was served with this awesome glass of mocktail called the 'Singapore Girl'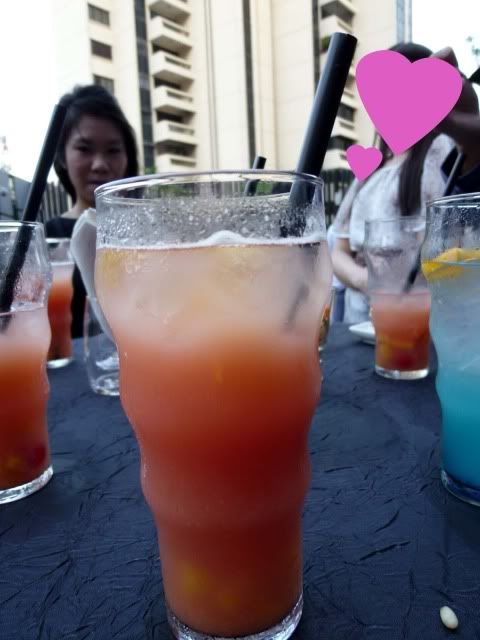 The Reason they gave this mocktail a very local name probably cox they knew I'll b drinking it.

I'm like the typical sg girl that dun need to live on grass, tap water or air for a month to get a branded material, I'll just head Kinokuniya and grab Free bags that comes with the mook and after that make do like very rich like that.
Also attack the heavily discounted rack at a clothes store and pretends like I'm Paris Hilton buying clothes from the charity.
Just like this drink, don't need to get alcohol to get high, sugar will make do.
Paiseh, say so much, Thirsty liao.


Poolside finger food from breez bistro.bar


canapes with love

Mini Wagyu Pate with Quail Egg on Toast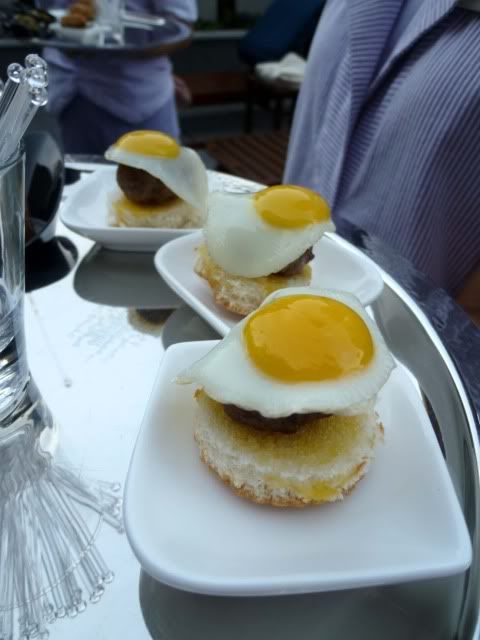 serious, the egg yoke is damned freaking big, I saw someboardy swallowed it with satisfaction.
Is not even the starters!
ok... though I'm the one holding this, I didn't swallow the egg yoke, just purely camwhoring only.




Grand Mercury Roxy recently extended part of their hotel to accommodate more guest and furnish their facilities.

Brand new Level 4 facilities are indeed well set up with bars, bistros and fitness areas.


I visited one of their hotel rooms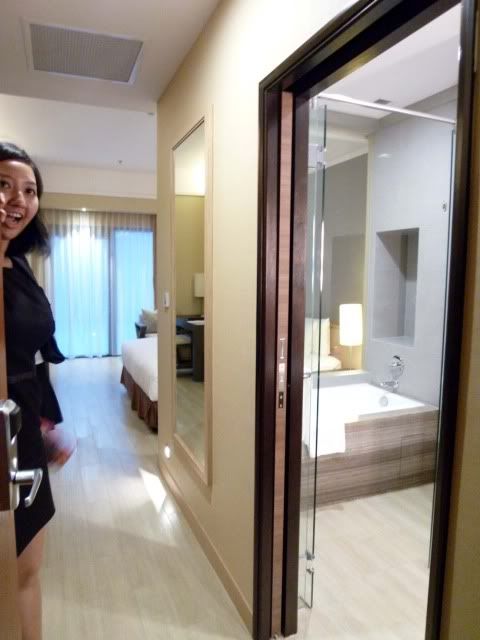 The Room is uberly spacious.
Is pure love that I can somersault from one end to the other with no hurdle.




View from the room looking into the bathroom.
Very open concept.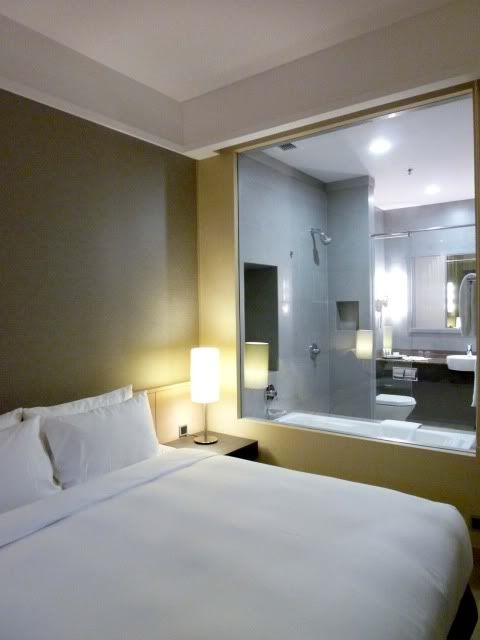 Blinds for the bathroom are located outside the room, so you are all in control if you wana peek a lot of boo at ur partner


My outfit for today.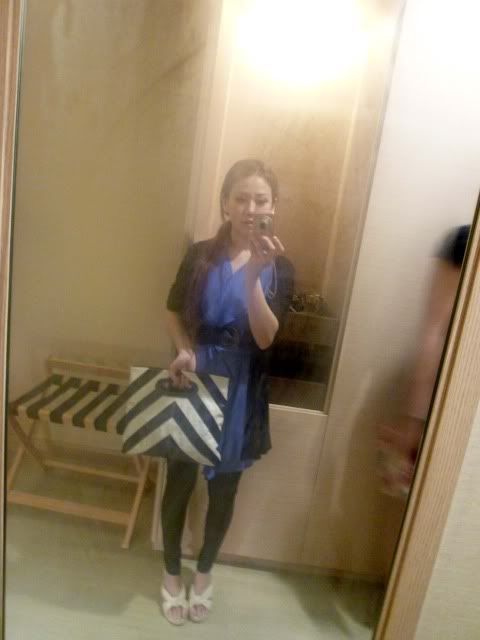 The room is pretty misty!


toiletries looking chic in their packaging.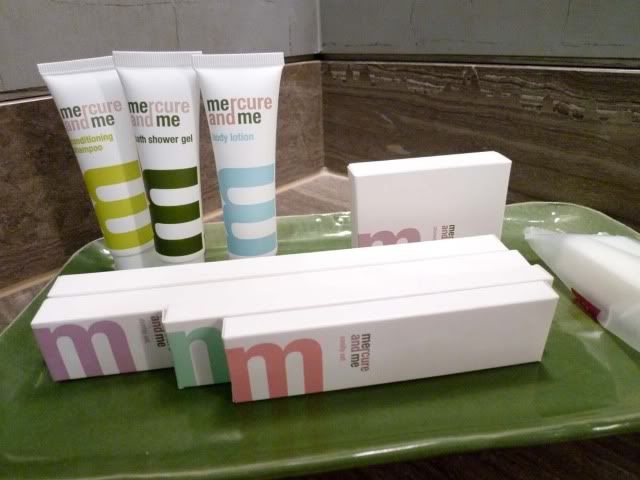 The Newly Bistro bar called 'Breez' looks really classy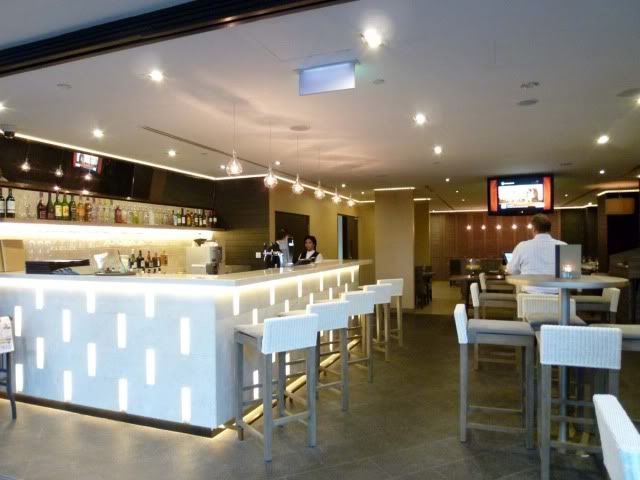 Love sitting on the high chairs and leaning forward the bar counter to ask for free glass of plain water.


Fitness center



Everyone was working out at a relax pace until I walk in n whips out my camera.
That was when I see excessive flexing of muscle from some of them. Ok la also got ppl sweeping their soaking wet hair back for no reason.
Men, they too want to look gd for the camera isnt it?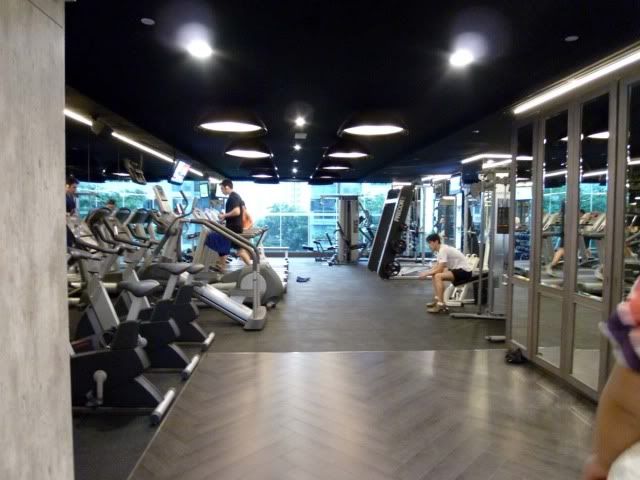 The Pool side.



See the amount of sundecks!
Man, I can b there right now if not for the spare tyre around my body region.




Later we proceed to Dinner at Jia Wei Chinese Restaurant


settings for Jia Wei Restaurant.



Very chinese oriented yet peranakan in some way.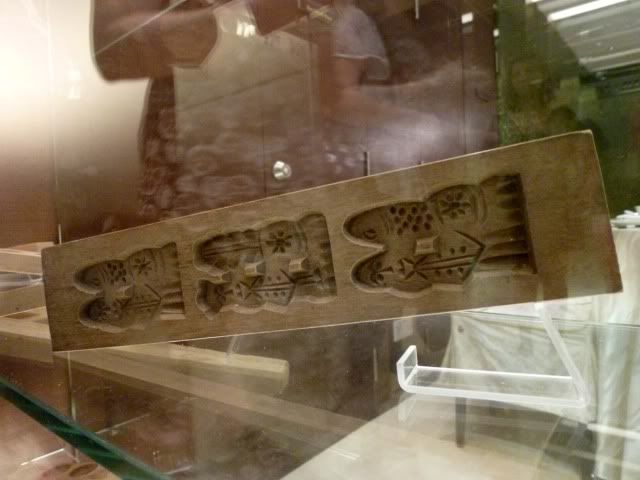 I believe is the colour that is used for these plates that makes it nonya.




Wine anyone?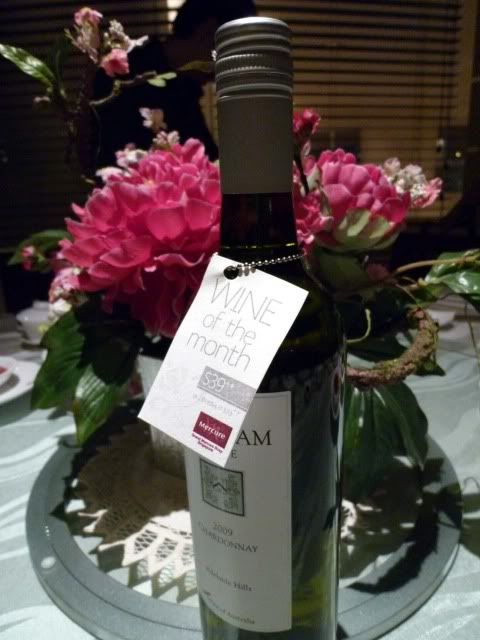 While the chef is explaining the different his menu of the day we were busy snapping pics of him.
He is so not used to it & stood there like a lil rabbit on a throne.



Dinner cannot be short of chilli padi




First we are served with

FOUR DIFFERENT TYPES OF DIM SUM: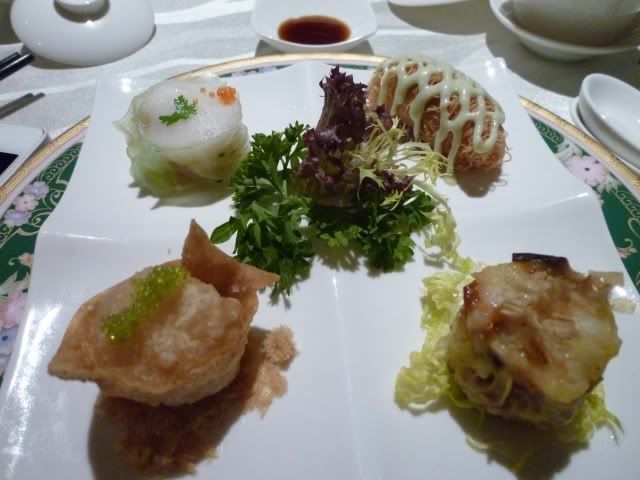 Deep-fried Prawn Dumpling with Shark's Fin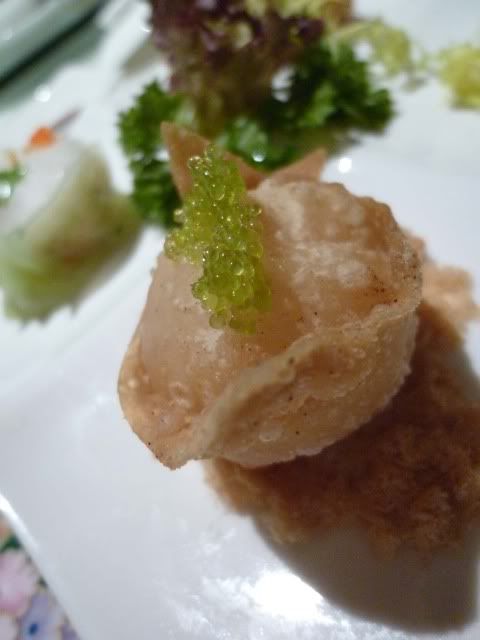 Ok the little portion of shark's fin in this dumpling is gg to make me guilt stricken probably for a long long time to come.
Although it was stated in the menu during the invitation to this event, I've missed out reading the shark's fin portion.
My actions wasn't intentional & it wasn't an act of greediness.
I have no knowledge of this sensitive ingredient until this moment.
Therefore, I hope to redeem myself & will not consume any marine life for the next 7 days.
*passes freshly bought Sashimi to dad*

It is entirely my own fault to begin with, I'm sorry.

But lets move on shall we?


Steamed Scallop Dumpling


Looks good, taste even better.
It is succulent and mouth watering & most importantly, the rice paper(?) that wraps around the scallop taste really good, not too thick nor thin!



Deep-fried Seafood Roll with Mixed Fruit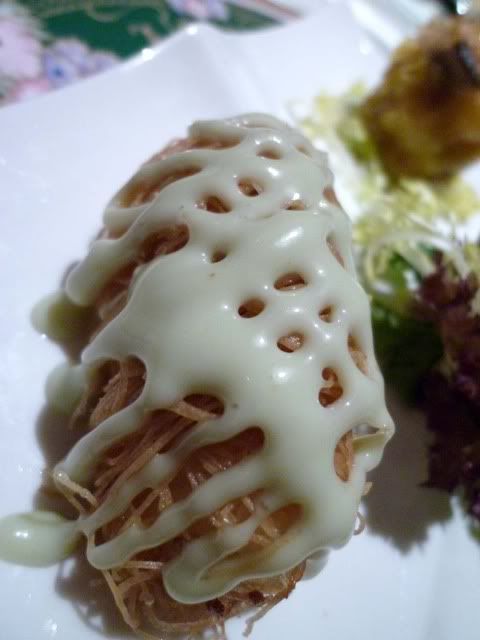 I like how chef makes these little appetizers yummy looking.
I wanted to devour the this deep fried roll but reserved myself and eat #likeapro


Siew Mai with Cordyceps Flower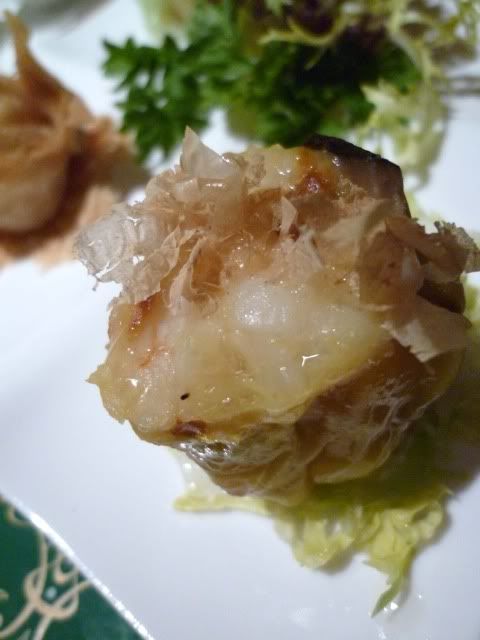 I never like those shredded floss toppings on

Jap

anese takopachi.
coz No.1 they taste like they are gonna take over my tounge and most important n gross these shredded floss looks like superficial slices of human skin.

But hor... this Siew mai TASTED HEAVENLY!!!
Is like for that split sec I've forgotten about how these slices look like and is only all about inserting the siew mai into my mouth.



DOUBLE BOILED FISH MAW SOUP WITH CORDYCEPS FLOWER, ABALONE AND CONPOY



yums! Abalone tat tasted like abalone and not rubbber~
nuff said?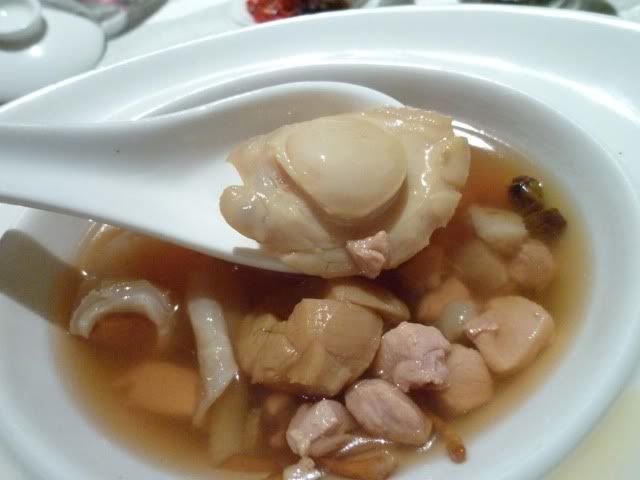 PEKING DUCK


soli this ducky looks scary with the real eyes so I photoshopped a new eye. Is better for my 16 years and below readers.


condiment to dip in for this dish.


Peking Duck wrapped with poh piah skin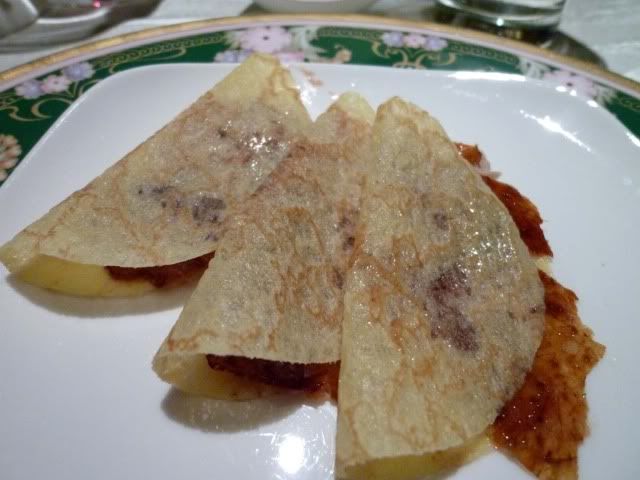 Actually I'm not so much of a skin person, it tasted ok but 1 piece is good enough for me :)


DEEP-FRIED BUTTER PRAWN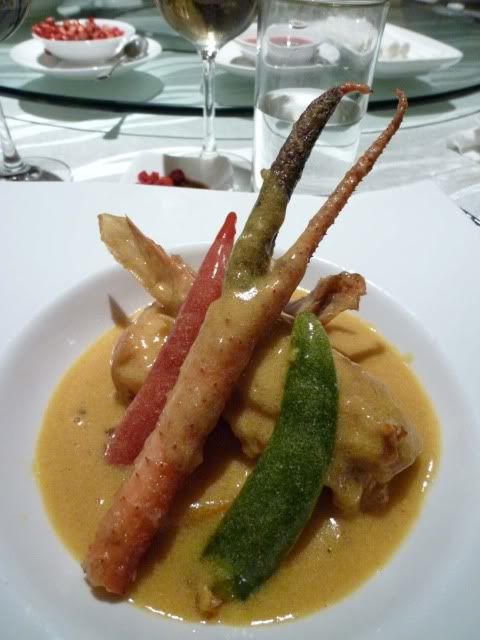 Another heavenly dish, I can't live without prawns.
So 7 days without seafood is a challenge, I hope I can forgive myself after that.


BRAISED BEANCURD WITH LUFFA MELON, CRABMEAT AND CRAB ROE


I skipped the tofu, coz 我不吃人家的豆腐嘛!



LAKSA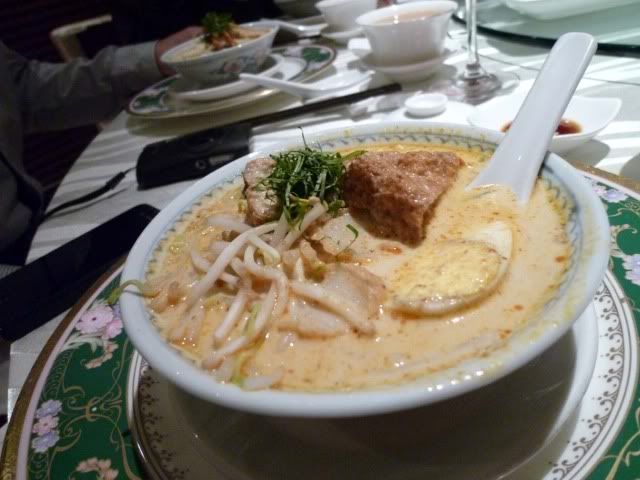 Laska is one of my favourite hawker dish in singapore, imagine having them served in restaurants with premium ingredients and a special soup base?

I can't get enough of this seriously.
Another round of laska perhaps?





DURIAN PASTE & DURIAN CAKE DELIGHT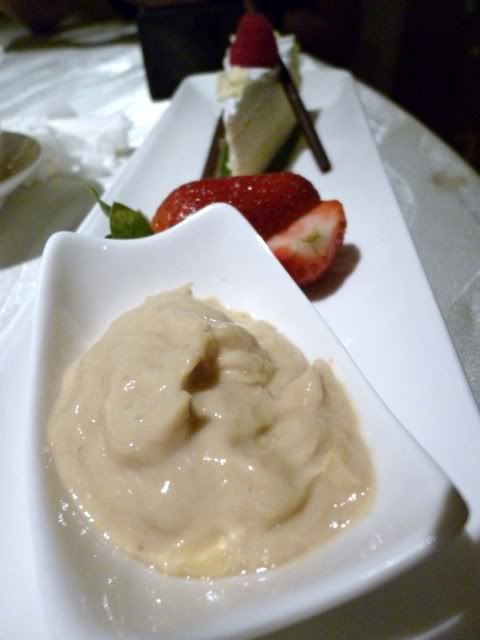 It came presented in both durian cake and paste form that gives a off sophisticated look.

I'm pretty passionless to durians coz I realized I burp a whole lot of someone-just-died-in-my-throat after that.

But I tasted the durian desserts like a real food critic, only a bit niah.
And to my surprise, it doesn't taste too sweet neither it tasted bitter, I enjoyed it actually.
I see that most of the bloggers already polished off their share.




Is an awesome opportunity to get invited to this event, thanks Grand Mercury Roxy and Omy.sg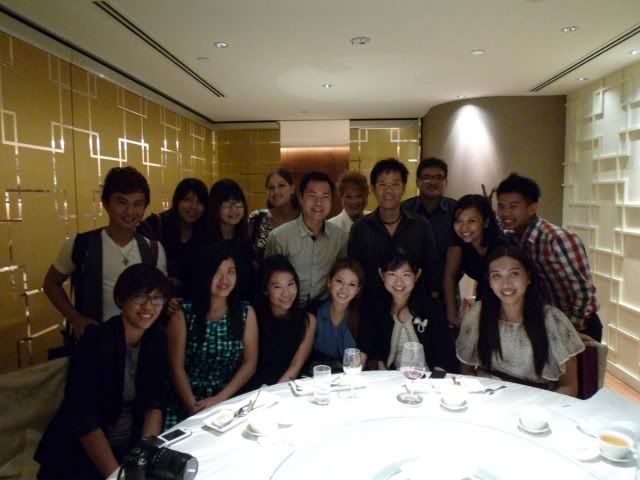 Grand Mercure Roxy Singapore is located at 50 East Coast Road, Roxy Square (Opp. Parkway Parade Shopping Centre)
Telephone: +65 6344 8000
Facsimile: +65 6344 8010