*Sponsored product




Hi Dblchinis!



Kiwiberry1

is so nice to send me a couple of items to try out!!!

Falsies, my favourite topic of the day<3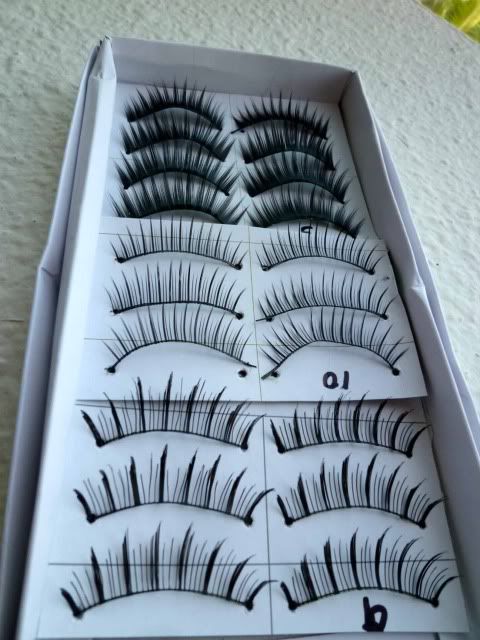 3 different pairs to be exact.

No.3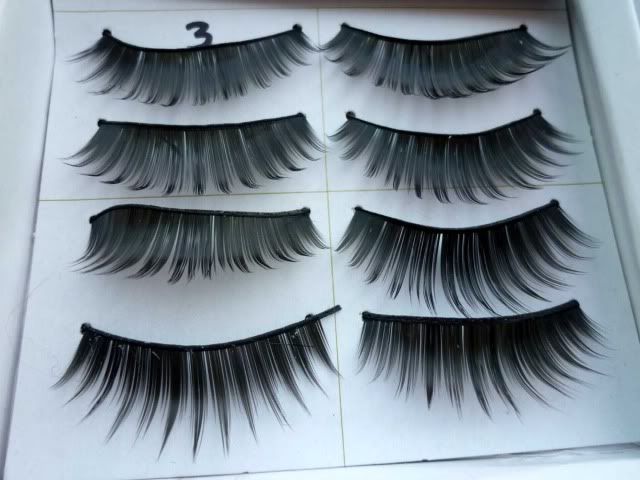 No.9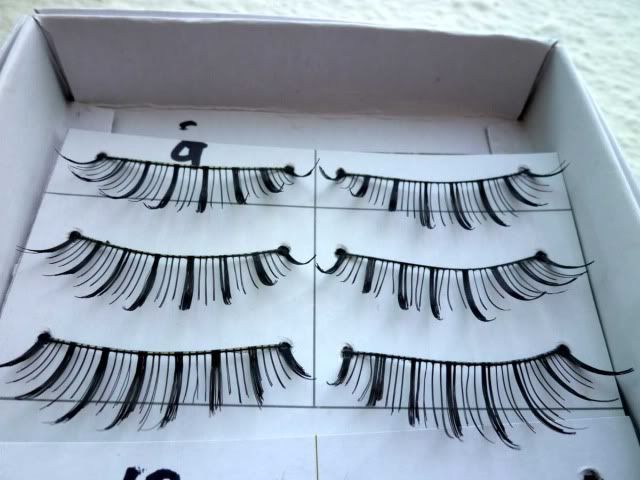 No.10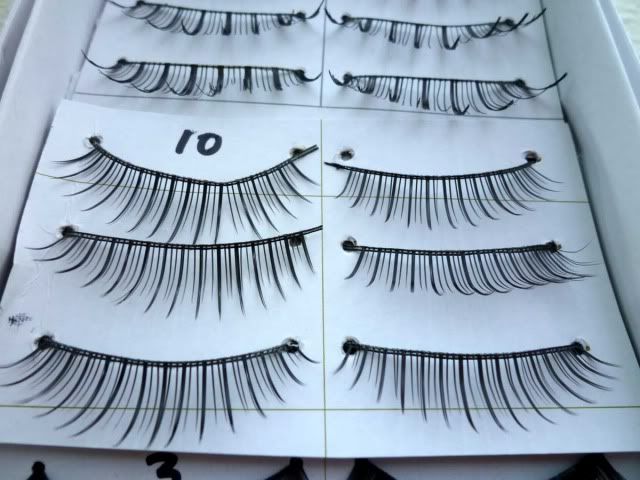 Unfortunately, these Falsies are a bit too long (not width but the length) for me to wear on usual days but I'm sure it will look gorgeous during dinner parties when I need smokier makeup.


2 Pairs of EOS lenses & 2 lens cover!


I totally dig these semi-opaque cover!
Usually if you have 987654321 colour lenses, you wouldn't know which colour's in which lens case wheen cap is totally blocked out/opaque, unless you open up the cap to check right???
With this lens case, looking for your favourite pair of lens is now easy!
yea!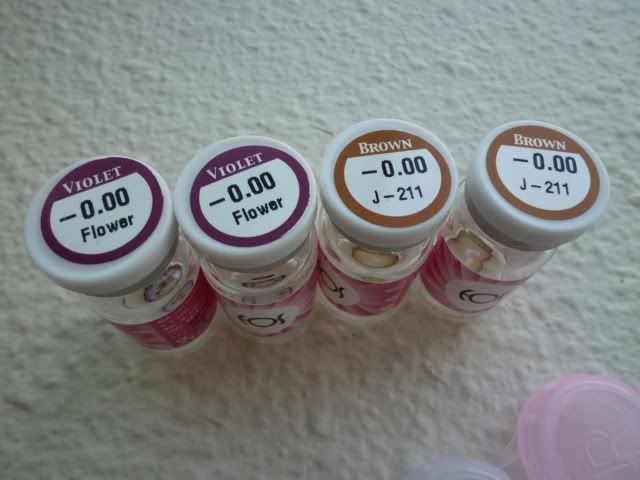 EOS Flower Violet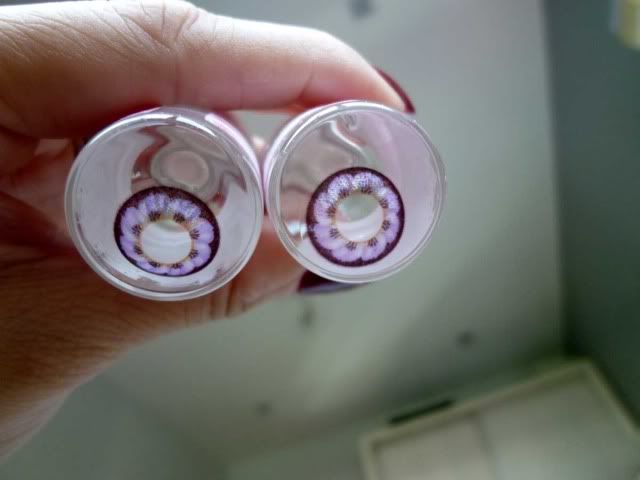 Color: Violet
Dia: 14 mm
BC: 8.6
Water: 38%

This pair of purple lens is surrounded by little petals of the flower.
It is almost believable that my eyes are able to deliver the sultry look with this pair of lens.
I'll explain more in my upcoming post.



Cotton Brown J-211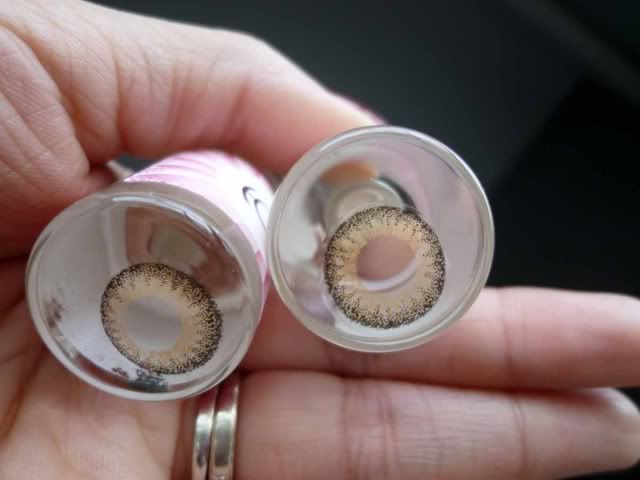 Color: Brown
Diameter: 14 mm
Base Curve: 8.6
Water Content: 38%


The colours are very soft and light, I thought it might just fit snugly onto my iris.
If you look close up, colours are form with pretty obvious dots and spars, I was almost afraid it will look awkward when worn.




Then I realized sparseness on the dots allows the color of my iris seep through, making it looks more natural.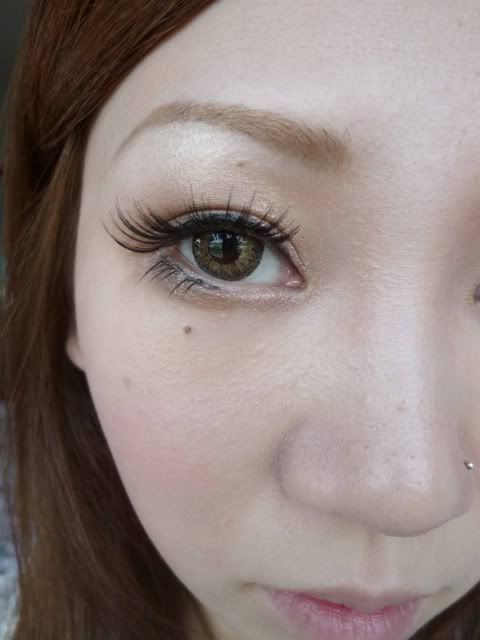 With the compilation of my Walnut hair, light colored eyebrown and of course this pair of cotton brown lens I look almost like a Pan Asian now!


Ok I lied to myself, I will never look pan asian in anyway, I'mtoo chinese.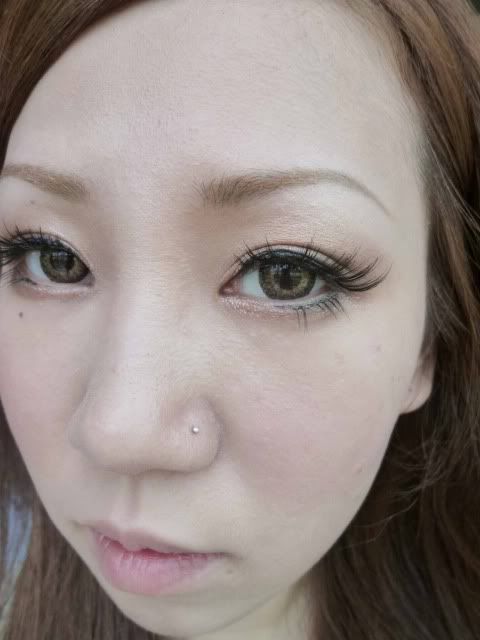 Embrace the button nose dblchinis~