*Paid Advert
dblchinissss Happy New Year!
This is my first advert post for 2012 yay!
Hope I receive more moolahs in time to comeeeeee! lol
I was invited to Trichokare at Tampines Century Square for a scalp treatment last week.
The reception area looks pretty icy and neat.
This was taken last week thus I believe they already remove the X'mas deco by now.
Maybe the next time u head there u'll see Chinese New Year dragons gracing the entrance.
They hung the hallway with Frames of published article in local magazines.
I'm pretty impressed with the achievements.
a Life size poster of their Advertisement.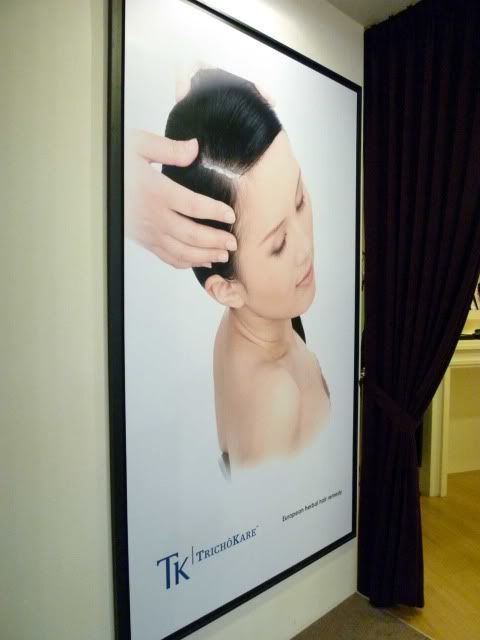 Love how Trichokare keeps their advert clean and neat, just like their reception area.
I was brought to a warm and cozy consultation room a hair review.



And

They Magnified my scalp 500 Xs.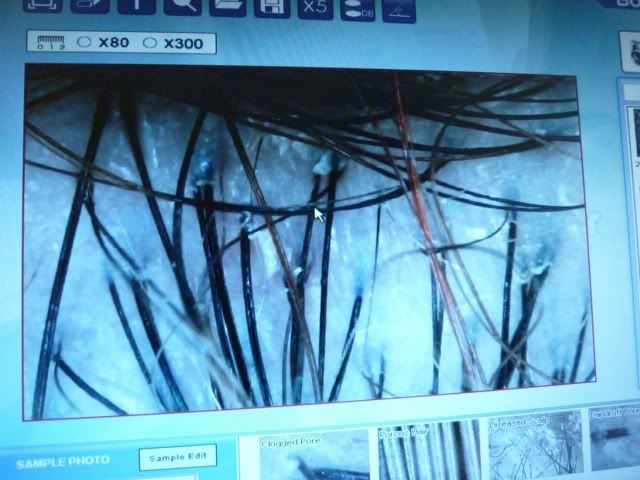 Seems like I've got some weak and thin hair strands at some areas.


Healthy hair should have 3 or more THICK hair strands in a pore
Like this.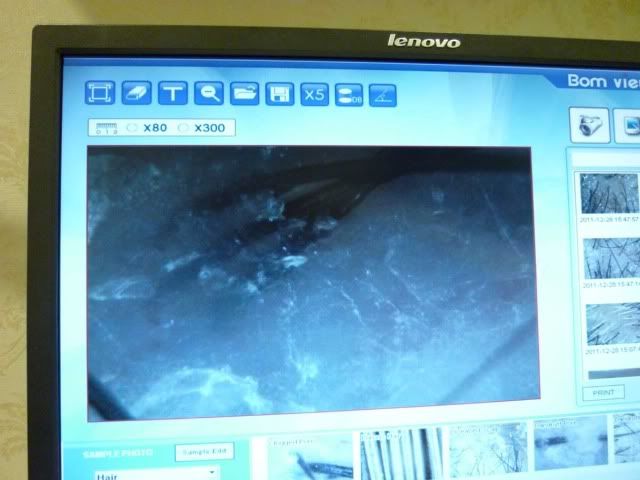 This is another part of my head, despite the yucky flakes that is most likely caused by eczema.
My hair strands look relatively healthy here.


Overview of my scalp.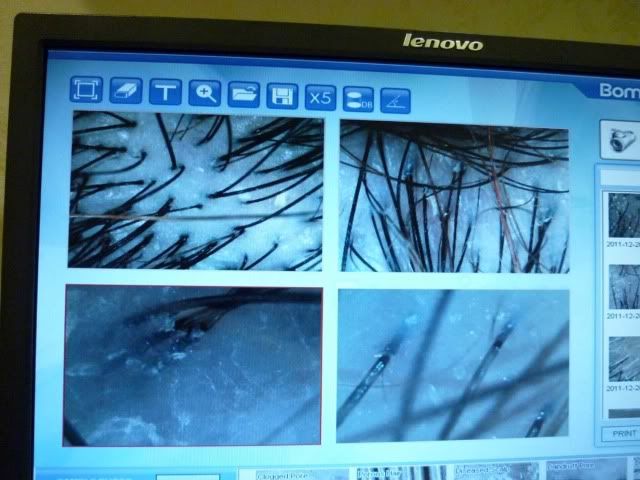 I'll be receiving treatment target to cleanse my scalp and get rid of the flakiness.


I was then shown to this cubicle where patrons get their own privacy with dividers between each cubicle.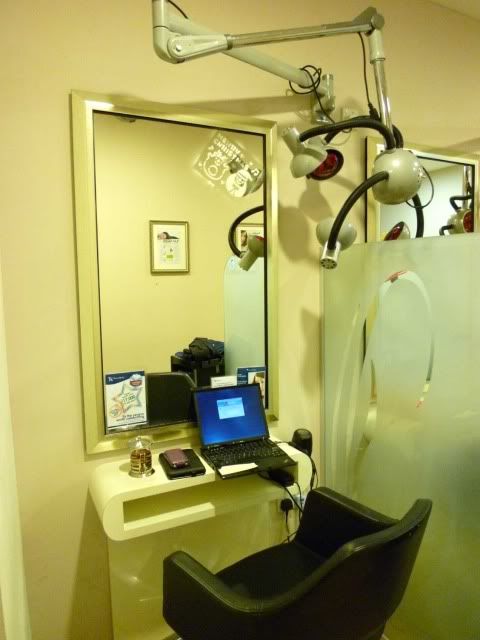 I'm naked!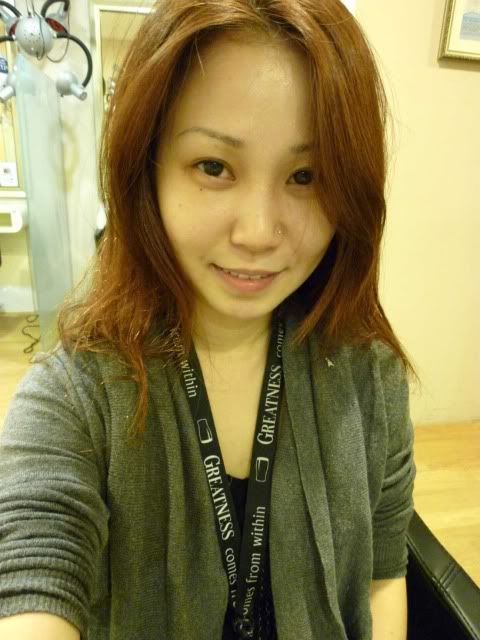 Ok I had herbs applied right on my scalp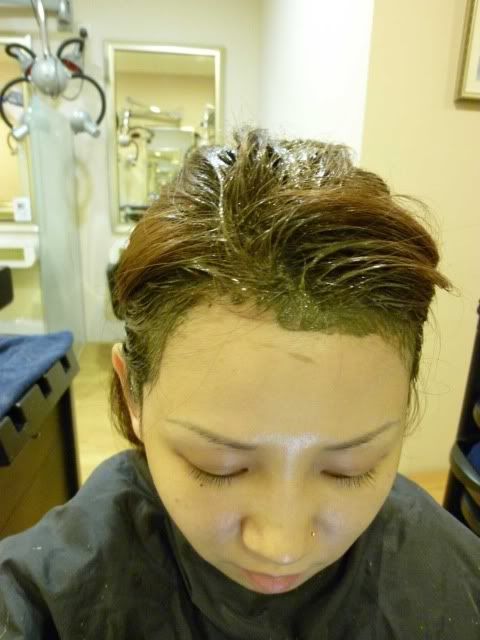 Had to wait for a good 20 mins to the treatment to act.


After that, time for a good wash!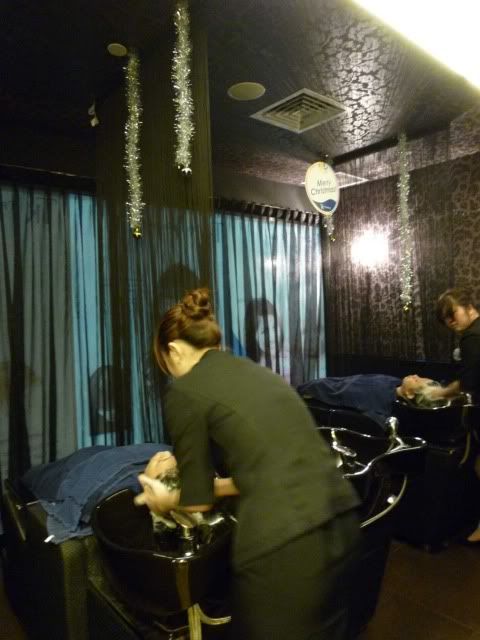 This area is dimmed darker than the rest to let patrons relax enjoy a better service and during the cleansing process


Towel dried hair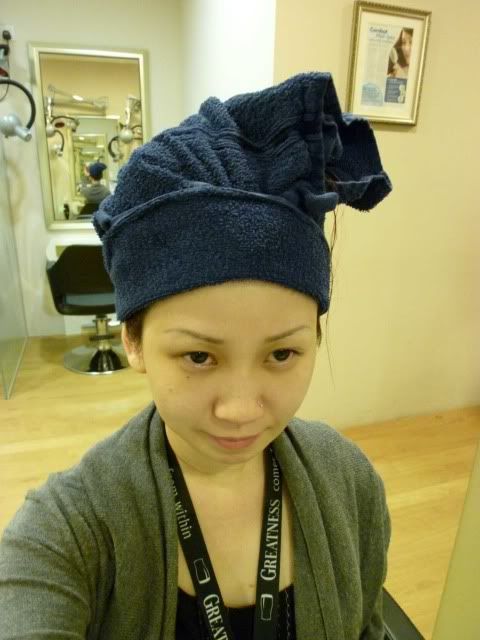 Trichokare is so thoughtful, My therapist laid a heat pack on my shoulders after washing my hair to keep warmth



After blow dying my hair, my therapist put me through this huge machine that emits infraredwhich is said to reduce hair loss and helps to regenerate new hair.


It might look hot to the touch infact I don't much heat emitting from this device,.

This massive infrared machine might just be Megatron in disguise.
Transform!!!!
*nothing happen*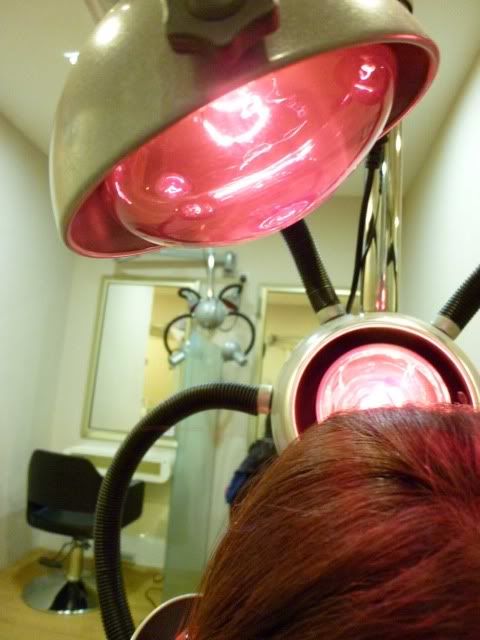 Ok confirmed. This is just a machine.



The bottom 2 pics are scans of my after treatment.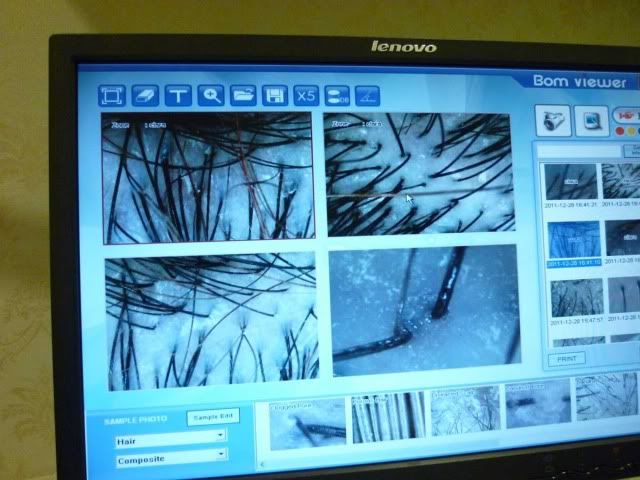 My scalp seems to look cleaner but still I need regular treatment if I wished to minimize the problem with my eczema.

I enjoyed my treatment there as it was rather relaxing with hair massages and the smell of herbs That is not too pungent nor overwhelming.
My scalp looks cleaner after treatment and my head feels much lighter too!



Now Special Promotion for u dblchinis!


Hair Loss Defense Treatment @ $59.99
Plus Complimentary Delicate Kare Hair Bath worth $49
Register now at www.tk-hair.com/blogger

Thanks Trichokare for providing such awesome treatment!