Hi dblchinis!

So sry I've been indulging in CNY food until I missed so many days of blogging. That explains the weighing scale too.

Just to show u an outfit of the day I wore last week.



This baby doll top had been snoozing in my closet until spring cleaning arrives. So I paired it with this pair of comfy grey leggings.


I love baby doll dresses simply because it elongates the rest of my body making my legs appear slimmer and leaner.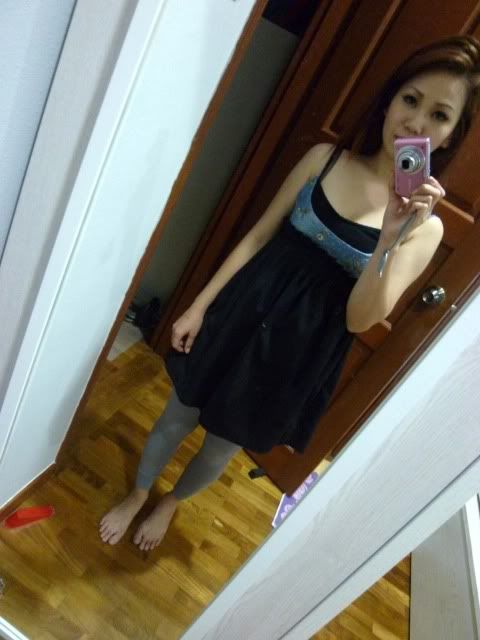 Despite major weight gain with rounder and bigger face, I manage to stay slim in photos simply because of my contacts.
It enlarges my iris making my eyes looking bigger and wider & the rest of the features look smaller instantly.


This pair is from Freshkon dezigner lenses (Green Solitaire). Major love!

sorry for the loooooong hiatus! I'll be updating again!