*sponsored B.Wax

Hi dblchinissss!!!

This time I'm stripping for a good cause.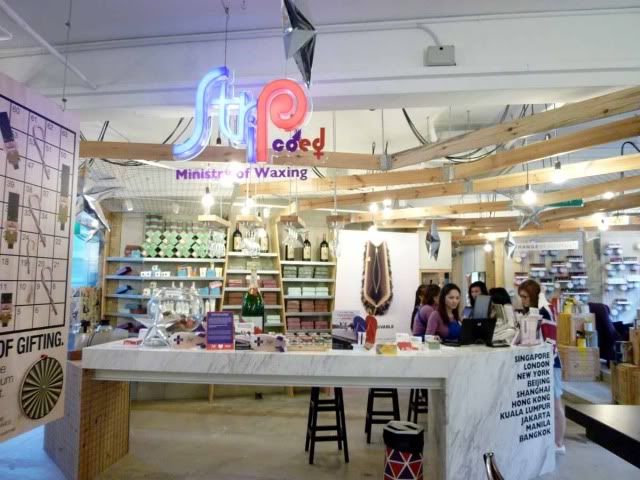 Yea waxing at strip.

The last time I had my session at Strip Raffles shopping centre so this time round I got to experience it at

Dempsy Road (8D Dempsey Road #02-01 T 6475 7833)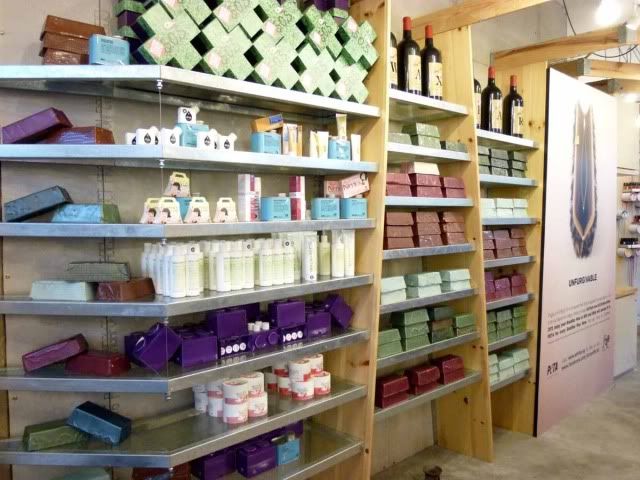 I'm here with a mission!
ok la not excatly, instead strip is the one carrying the mission for an international animal group.

People for the Ethical Treatment of Animals (PETA)

The UNFURGIVABLE campaign in the battle against Fur.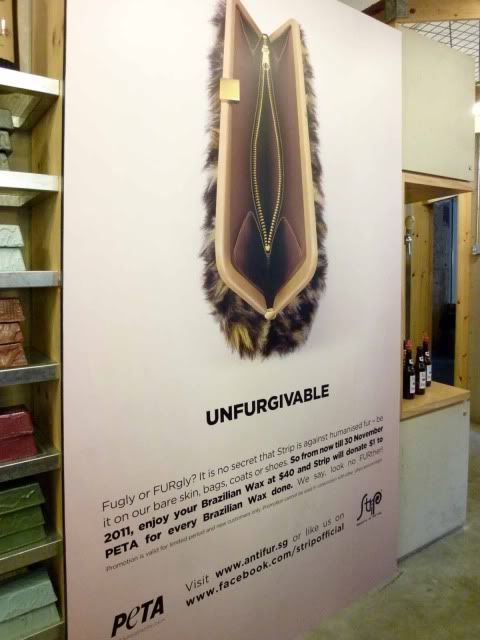 Very innovative fur clutch bag, look like abalone.


I was led a a room that has signs telling me to relax, to a point of no return and breathe deeply.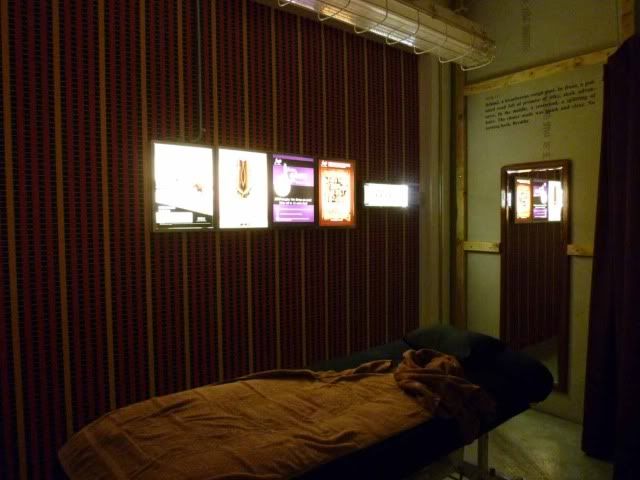 Comon. Nothing is tougher than giving birth. *cocky*


The last time I had strawberry Wax, so this time round I'm going for cocoa.


Yummy choco wax!
Swallow them if you wish wax ur throat & esophagus.

They said that if you wana get rid of stubborn hairs easier, pick chocolate wax. It works.

I'm not going to repeat my kinda waxing torture pleasure I've gone thru because I can almost doze off during waxing. Hows that? *Psychotic smile*



For that matter,
from now to end December 2011, you dblchinis can get to enjoy this promotion at

$40

(UP $58)

AND
with every waxing done Strip will donate $1 to PETA for every Brazilian Wax done.
I love good deeds :)

Also to further promote strip and this cause.
Havaianans + Strip = Awesome deal


You can choose between the Red kit for SGD $40
or
the Purple Kit at SGD $45



And look what I've received!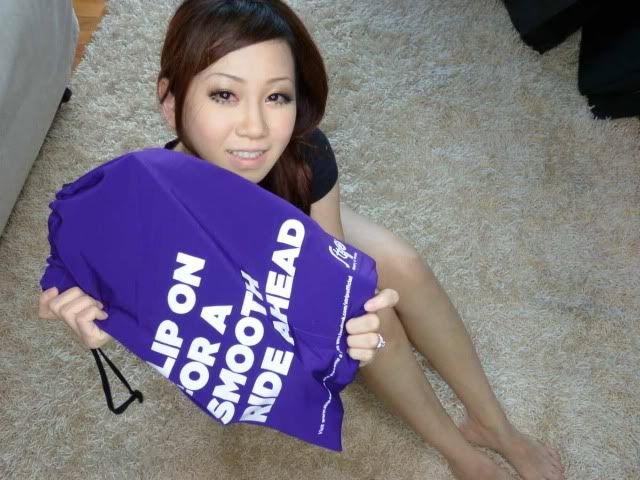 Sorry if you notice my diluted eye(my right, your left),
it was the beginning of that dreadful sore eye.


Hmmm will it fit me?



Sucha nice purple hue, luv luv luv!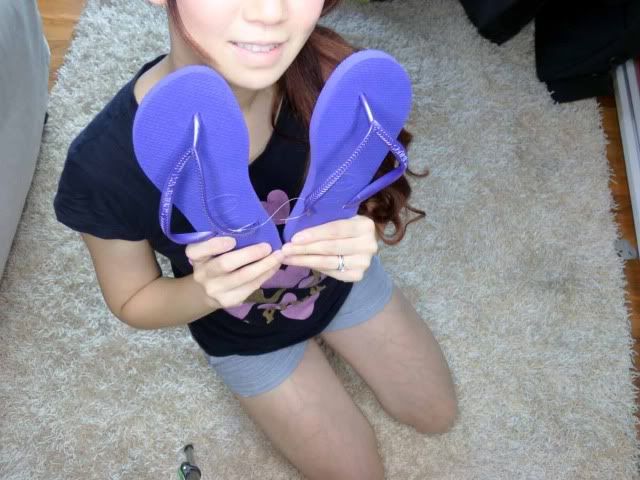 It fits purfectly!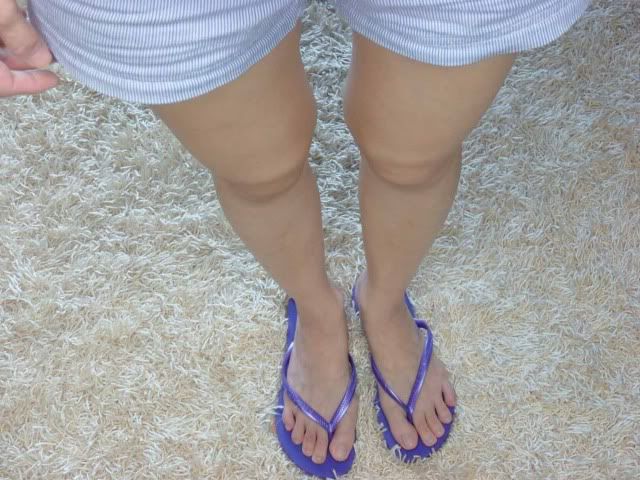 Thank you strip once again for coming up with life saving deal!


My dblchinis,
do check out strip and get rid of that ungrateful hair before End of December 2011!

*I'm not paid to post this