***UPDATES Winner is Samantha Hew, already contacted her.

*sponsored product


Hi dblchinis!
LUXOLA.com
(the premier online beauty store in Singapore) is so kind to send me a holiday gift despite my pathetic sore eye.
Is like the mildest pathetic of all pathetic-ness, like I'm seriously unangry (excellent vocab THUMBS UP!!!)
but my eye is
&
'm heading to KL tomorrow.
Now I can only pray for miracle to happen.
well...No matter how bad it is, instead laying on the bed & burying my head in that stinky...
(Common, everyone has got a stinky to drool and hug on. right?)
I've decided to show you the goodies I've received from them.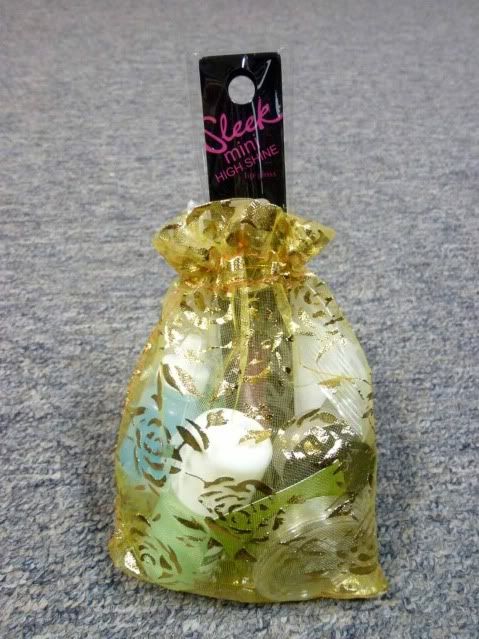 FACE Atelier shimmer

&

sleek Maximum Impact Eyeshadow


The ultra fine pigments from FACE Atelier is like wooo woooot! glitteryy~
They are said to be non flaky, doesn't crease and best of all long lasting.


And this deep set moonlight colour 'NIGHTLIFE' from sleek is ultra pigmented. I've used sleek before and is like my favorite eyeshadow of all times.
With this intense hue, my wintertime is now accounted for.




Mario Badescu Enzyme Cleansing Gel

&

Mario Badescu Herbal Hydrating Serum


One of the best selling daily cleanser from Mario Badescu because is a non-foaming, yet removing daily makeup. Best they contain natural exfoliating Alpha Hydroxy Acids that prevent dulling build-up that cause blackheads and pimples. I really gotta try this for myself but FIRST my eyes gotta get better.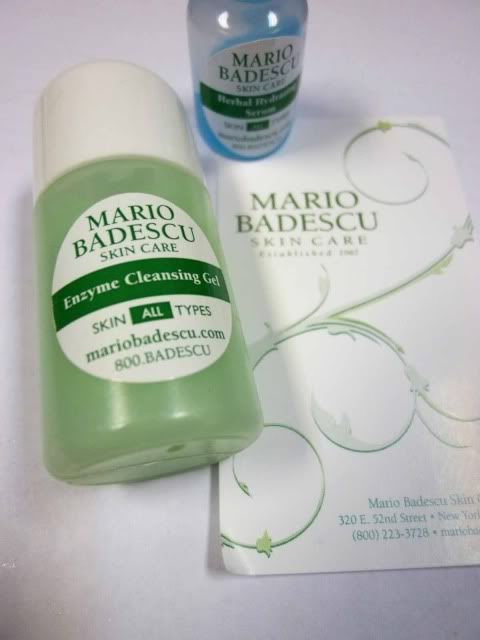 As for the serum, it acts as a moisturizer for oily skin for just simply light weight hydrating effect. I believe this product is not too over powering because it is able layered on top of a cream moisturizer for those with dry or flaky skin




Sleek Gloss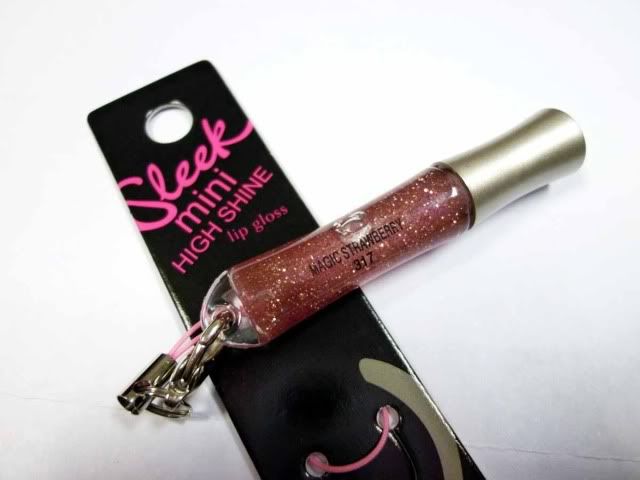 Gloss in Magic Strawberry 317.
This is so handy you can simply fit it in the smallest compartments of your wallets or handphones.
Or just simply hang it over your neck if you need an accessory on the go.


Kai Perfume Oil


This perfume is said to be loved by everyone from Jennifer Aniston to Oprah.
is it true?
I'll try them out very soon, Smells refreshing though!


LUXOLA also sponsored another set of the same ($50 worth of products) just for you dblchinis!
How great is that?





All you need to do is
Follow me @dblchin on Twitter and tweet about this giveaway:



'Follow @dblchin & RT to win yourself $50 worth of Holiday beauty products from @luxolasg. contest closed 20 dec http://www.dblchin.com/2011/12/giveaway-win-holiday-giveaway-from.html '



After you have tweeted, please leave a comment down below with your name and email.
That makes it easier for me to get in contact if you are the winner.

It would be nice if you could follow me on my blog but this is not compulsory :)

GOOD LUCK!

*Applicable to Singaporeans only




*I'm not paid to blog this.